';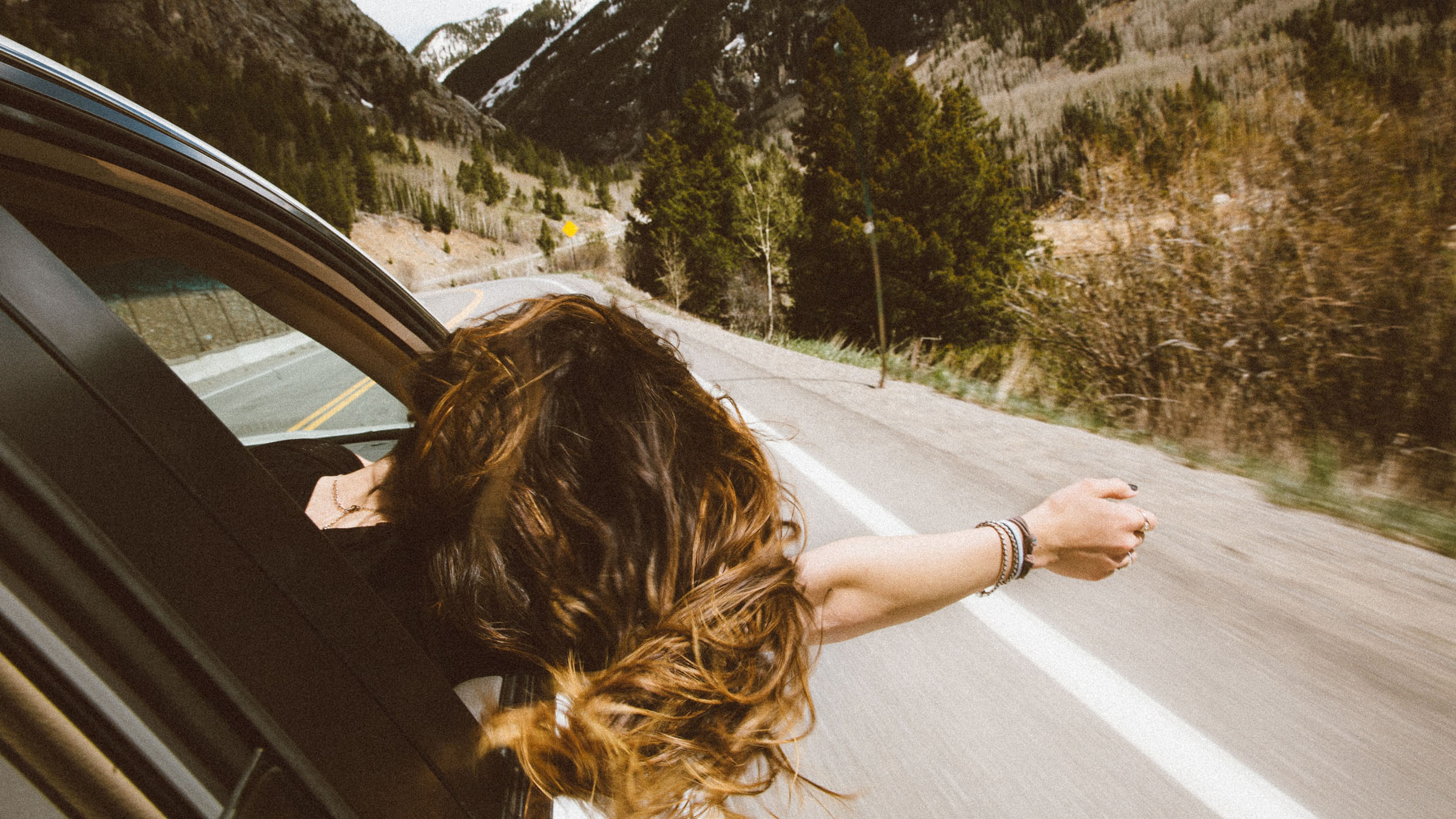 Where has the summer gone? For most of us, the season has been unusual, but one thing remains the same: Even with less travels and fewer events, summertime has flown by. Make the most of what remains with weekend trips, last-minute escapes and short local adventures. With many travel restrictions still (or once more) in place, we can't tell you WHERE to go, but we can tell you how to plan a fun mini-trip anywhere, at any time.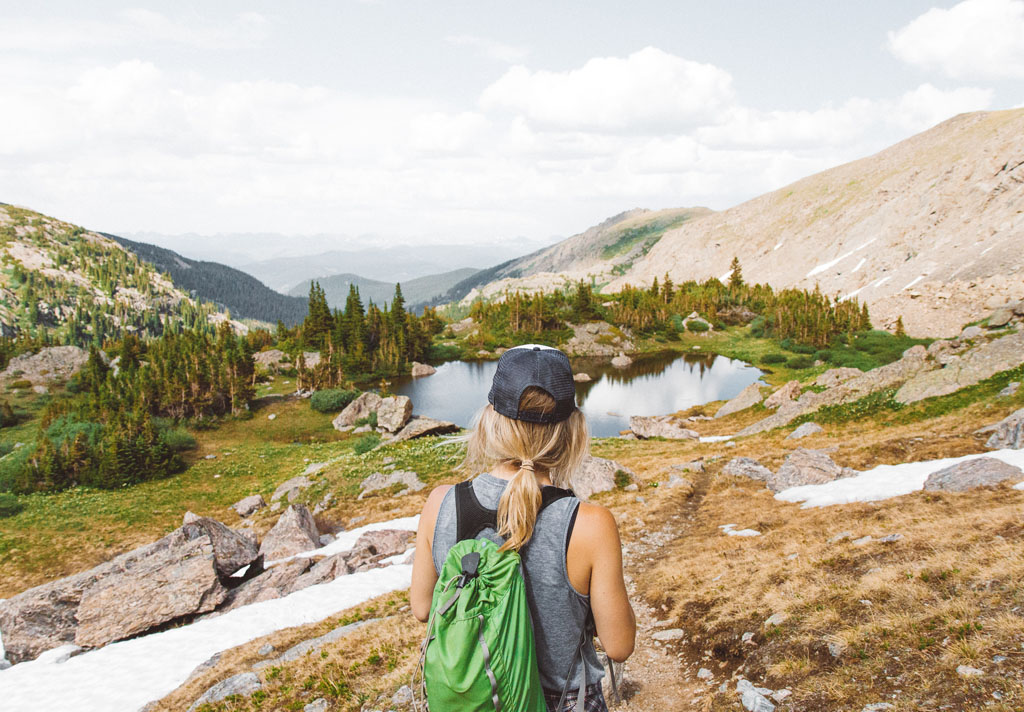 On Foot
A great way to really fill two days without going far is to simply go as far as your legs will carry you. Rather than taking some form of transport to the start of a scenic hike, allow yourself to really feel the distance you're covering – quite literally in your bones, your muscles and the soles of your feet. Obviously, how far you can go will depend on your fitness level, but building up the stamina to achieve a certain goal can be a wonderful challenge, especially if you've been struggling to stay motivated to exercise regularly. In addition to the physical benefits of working towards a clearly defined goal, building anticipation stretches out the pleasure of getting away, even if it's only for a few days. Before you set off, make sure you have all the right gear and plan a route that is varied, takes in some sights, highlights and rest stops. If you're still social distancing, a walking weekend is also a great way to spend quality time with friends while maintaining a safe distance.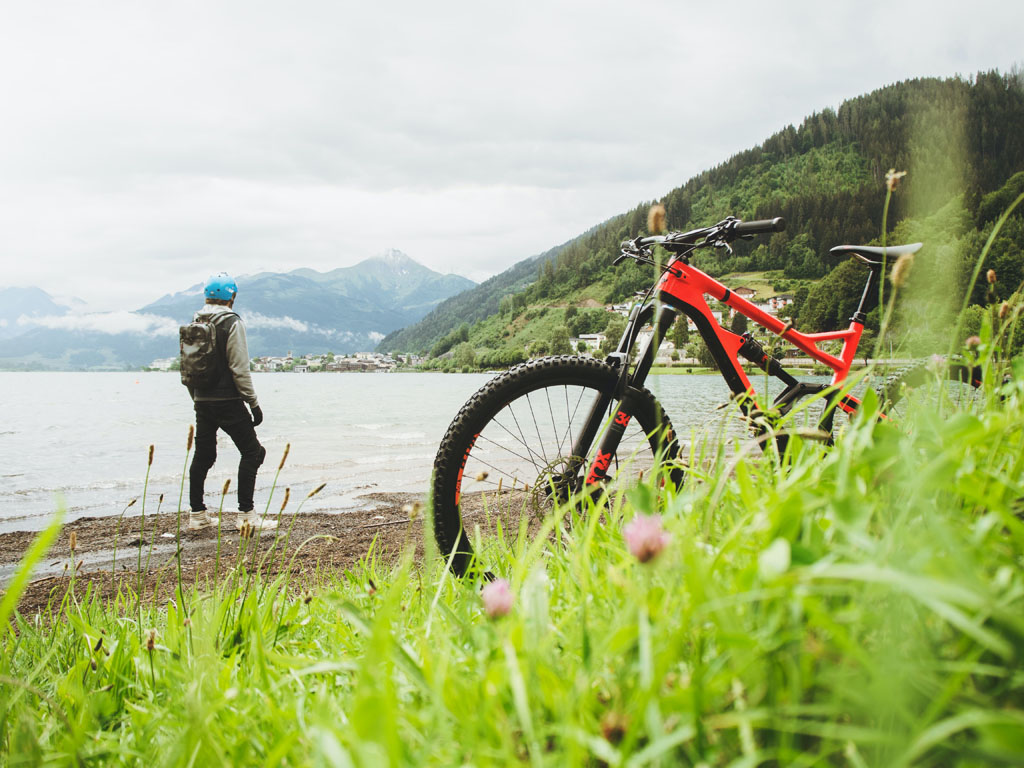 By Road
If you like the idea of seeing how far your legs will get you, but prefer to extend your radius a little further, hop on your bike and plan a scenic route out of the city. Again, make sure you have the right gear to be comfy and safe en route, as well as a properly serviced bike. When booking accommodation, don't forget to pamper yourself by choosing a room with a bathtub or at least an indulgent spa shower – after a full day of pedalling, your sore muscles will thank you.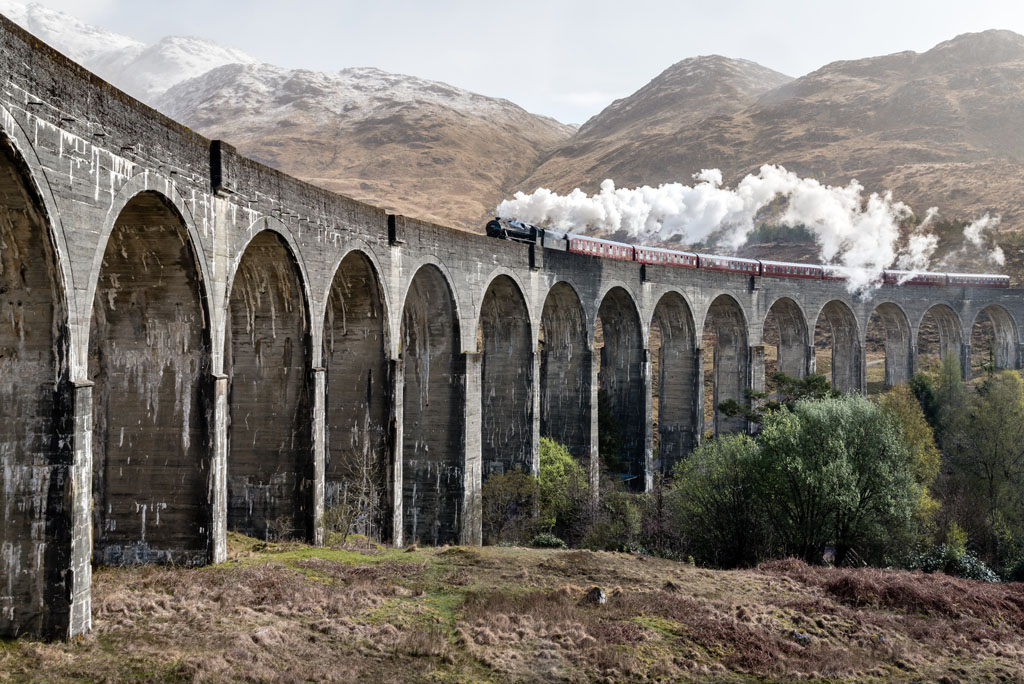 By Rail
You're looking for a slightly less athletic alternative? Then catch a train! You can go as far as you like, don't have to book in advance, plus it's easy to make and change plans on a whim. Most importantly, both relaxation and adventure start the moment you hop aboard, so you're maximising quality time when you only have the weekend.
Can't think of where you want to go? Let yourself in for a surprise by simply hopping on the next train departing from the central station. You could also pre-determine a challenge, for example by setting yourself a budget and buying a ticket that costs that exact amount, or by figuring out the longest distance you can go with the cheapest ticket available. Even better, look for special offers and unlimited travel day or weekend passes for endless hop-on-hop-off fun. If you would like to go a bit further, see if overnight trains are available where you live. That way, you can board a train on Friday evening, arrive at your destination on Saturday morning and make the return journey on Sunday, arriving back in time for work on Monday – and you'll only need to book accommodation for one night.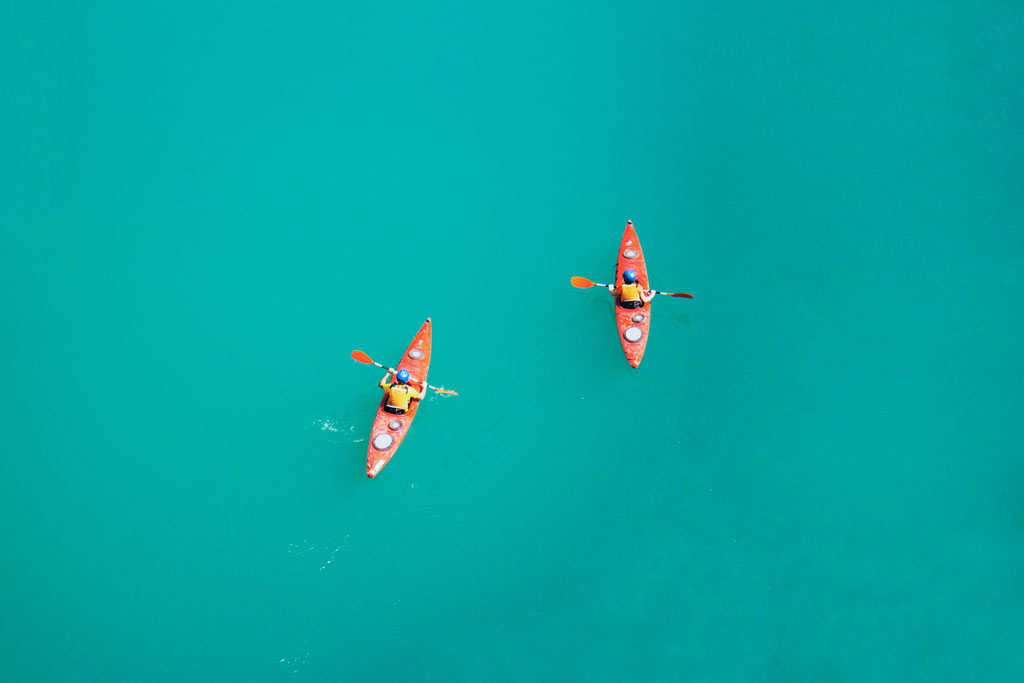 By Water
Using local waterways for a weekend trip is not an option for everyone, but if you live near a river, canal or extended wetlands, why not take the opportunity to explore some more unusual modes of transport? After all, there's no more relaxing, seasonally appropriate way to get away from it all (the city, commuter crowds, other people…). Of course, safety should come first, so find out what type of vessel is suited to the waterway you plan to travel. Depending on how fast- or slow-moving, wild or tame, deep or shallow the water is, you can rent, borrow or buy a kayak, boat, rubber dinghy, raft or barge …and float away.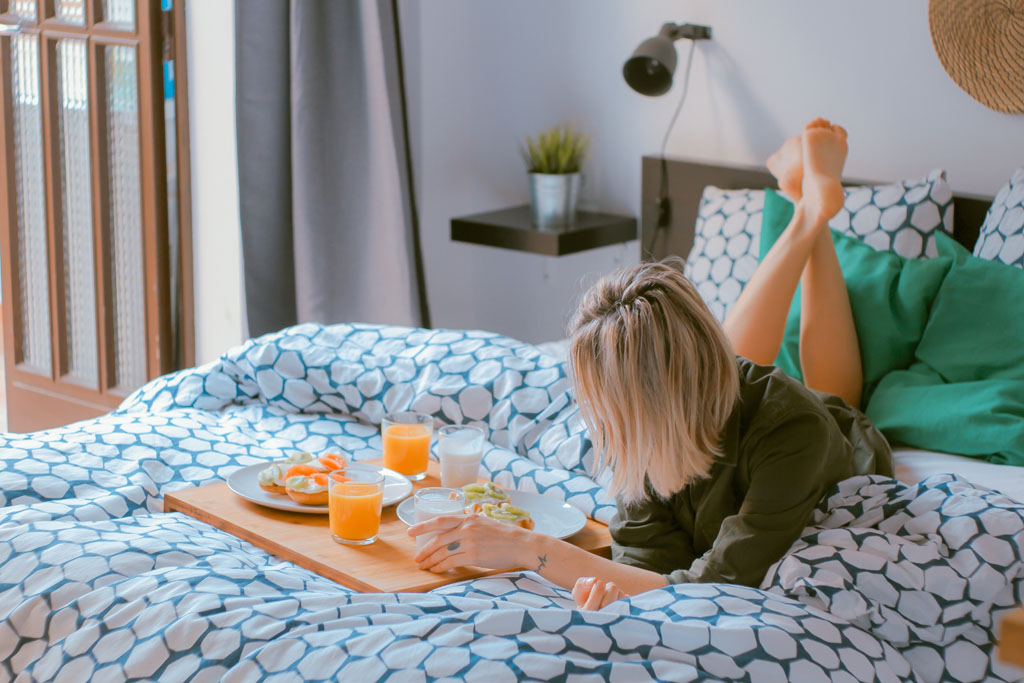 Unique Stays
Rather than making your trip special by travelling in unusual ways, you can also make it memorable by staying in unusual accommodation. In fact, you may not even have to leave your hometown to find digs that feel like a world away. Luxury hotels that have felt the squeeze of reduced tourism may offer reduced rates, especially if their spas are currently out of commission, giving you the opportunity to see how the other half lives, right on your doorstep. Alternatively, seek out gorgeous glamping sites, amazing Airbnbs or destination hotels in scenic locations. Normally we spend so much of our travel time out and about that a grand hotel can feel like a waste, but reduced options currently make it so much more important to stay in a place where you would be happy to just hang out.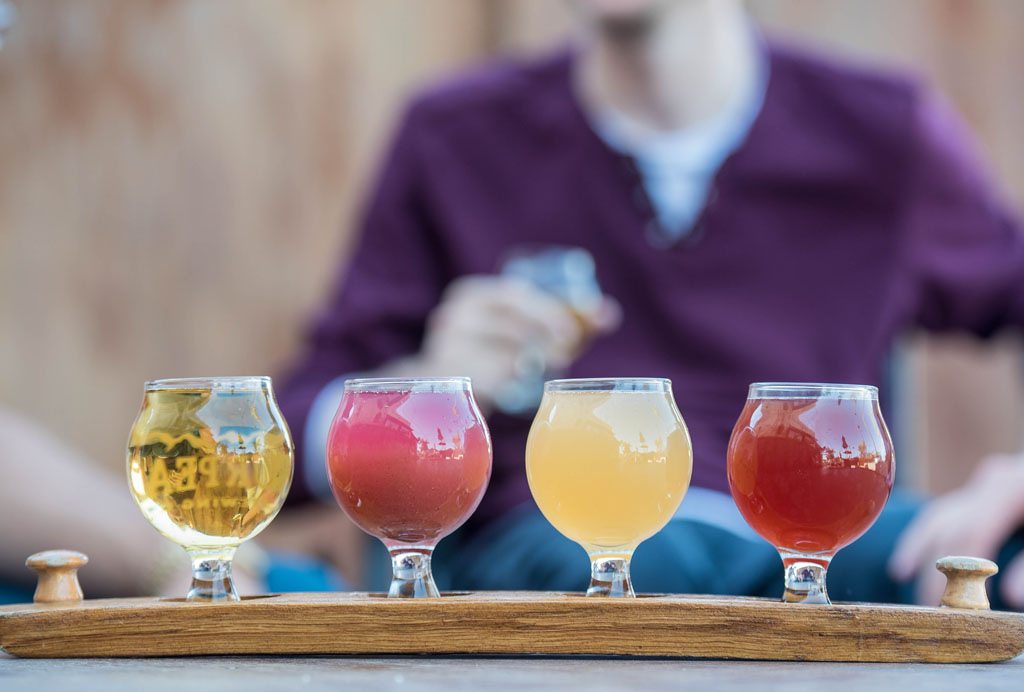 Cool Themes
Planning your weekend around a specific theme can tie everything together and let you discover a completely new side to a region you may already know well. Do you have easy access to an area known for a local specialty (wine, food or beer, for example)? Book a restaurant that serves this food, a tour of a farm or manufactory that produces it, sign up for tastings or even a cooking course. Late summer and early autumn are also excellent times for harvest festivals, so look out for special events and celebrations. If you're more culturally inclined, seek out famous artists, authors or historical figures that lived nearby, and trace their steps over the course of a weekend, incorporating visits to heritage sites.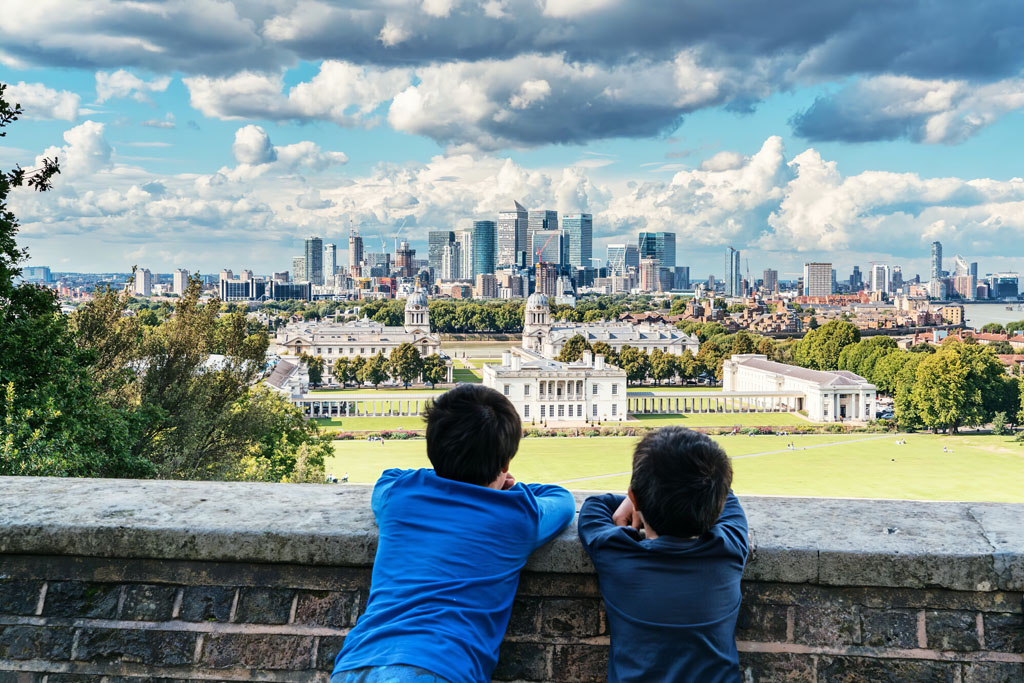 Touristing
We've said it before and we'll say it again: there has never been a better time to embrace being a tourist in your own backyard. With travellers largely out of the picture, even the most overrun sites have become relatively calm. Once the school holidays are over, they will be yours for the taking. Take to Tripadvisor and make note of every single top attraction near you that you have never visited, take a guided tour of your hometown or do the most clichéd road trip tourists plan in your region. Even if you would normally never be caught dead near any of these places, or if you detest large crowds of tourists, now you have the chance to experience them with fewer visitors and possibly even at a discount. If you absolutely refuse to go the tourist route, then you can still see familiar places through new eyes, for example by exploring nearby day-trip destinations with a camera. The more often you've been there, the less likely you are to have viewed them as destinations worthy of documenting in photographs, but the challenge of viewing them through a non-local's eye will help you see them in a new light.