';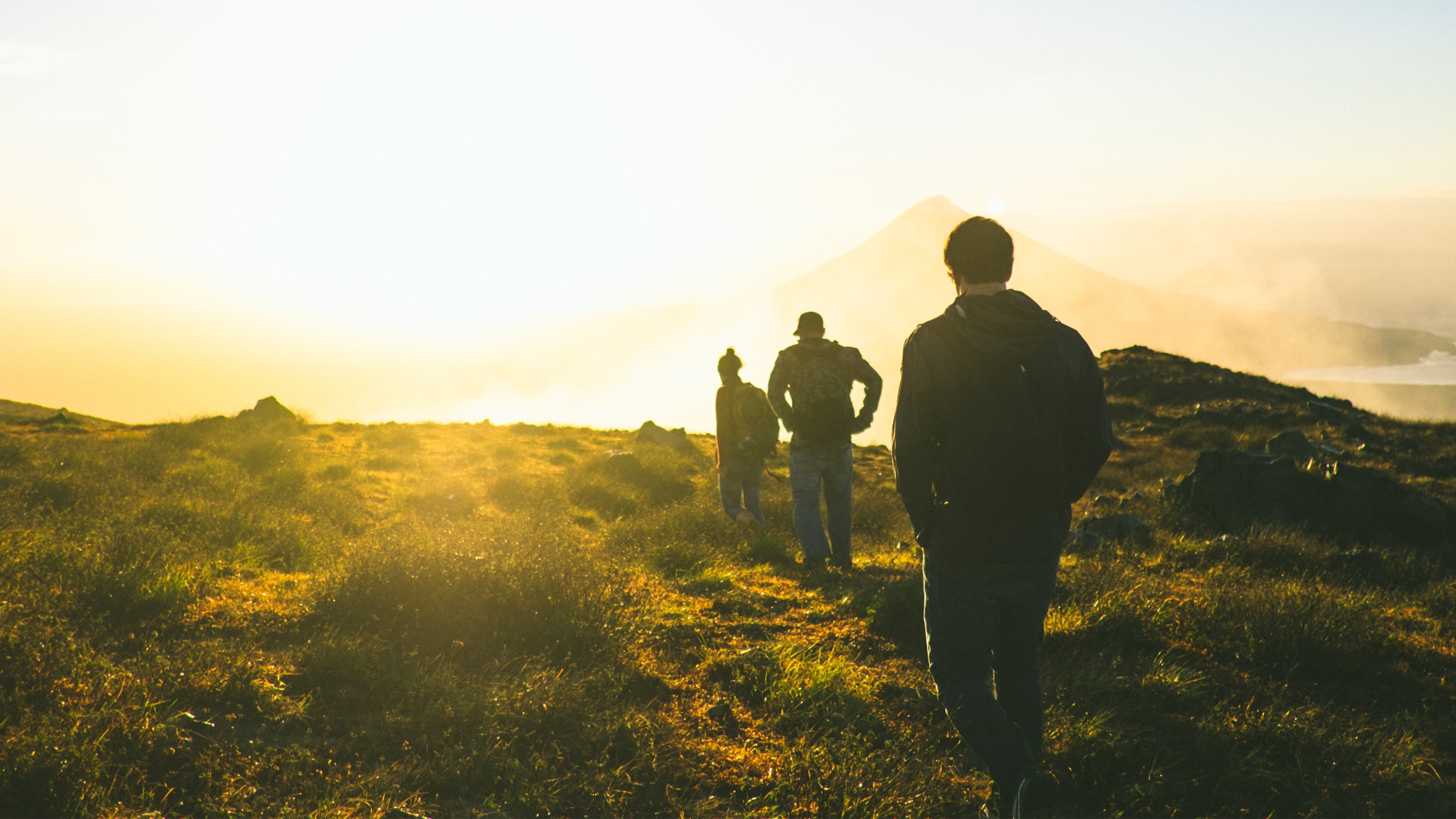 The Word: Mikkaminumanosakura
One minute you're strolling through a park admiring the magnificent, colourful brushstrokes of spring all around. The next, those delicate petals are strewn about the path. No sooner has the season reached its full floral glory, than it's already in retreat. Such is the nature of, well, nature – and, if you want to get philosophical, life itself. While we find ourselves at a loss for words to capture both the sorrow and the beauty of spring's ephemeral joys, in Japanese, one might nod and say, "mikkaminumanosakura" – a poignant word used to describe a sudden, intense change by evoking an image of the cherry blossoms that burst to life in the parks and countrysides of Japan every year, only to fall away mere days later.
Perfect If: You know that the passing of one thing makes way for another, much like the fading of the cherry blossoms gives rise to sweet, plump cherries.
THE SHOW: Silo
In a future that's been reduced to ruins, a massive silo stands tall, deep underground, sheltering thousands of residents from the dangers that lurk outside. But what happens when the very foundation of this society is shaken to the core? Enter Juliette (the reliably splendid Rebecca Ferguson), a brilliant engineer who takes on the task of uncovering the silo's darkest secrets. With a cast of captivating characters and a storyline that's equal parts mysterious and chilling, Silo is one ride you won't want to miss. Mark your calendar for 5 May, when the show premieres on Apple TV+.
Perfect If: Thought-provoking dystopian productions are right up your alley.
THE EVENT: London Craft Week
For its ninth edition, London Craft Week is back with a solid programme of multiple artistic disciplines, reuniting over 700 local and international artists and hosting more than 400 showcases, fairs, pop-up stores and experiences scattered around the English capital. From traditional techniques to cutting-edge technologies, monumental designs and miniature works, curated fine art and interactive workshops, and of course the must-visit "Vivienne Westwood: Corsets – 1987 to Present Day", an exhibition on the brand's legacy and iconic silhouettes, there's something here to appeal to everyone's inner artist. And don't limit yourself as a spectator: from bamboo carving to glassblowing, beading, floristry and jewellery making, you might just discover your new favourite hobby.
Perfect If: You want to witness the best of art in London – outside its biscuit-making craft, of course.
THE FEEL-GOOD FILM: The Eight Mountains
Winner of the Jury Prize at the 2022 Cannes Film Festival, The Eight Mountains tells the story of a decades-long friendship between two men from different backgrounds and with even more divergent worldviews. But more than an authentic and inspiring tale, Belgian directors Felix Van Groeningen and Charlotte Vandermeersch make the visual experience the film's main element. The stunning views of the Italian Alps in every shot don't interrupt the story, but rather serve to further forge the physical and emotional bond between the characters. Those same mountains that keep pulling them apart will also always bring them back together, at different altitudes every time.
Perfect If: You don't mind taking your emotions to mountainous heights – no vertigo, just serenity.
THE ROM-COM: A Tourist's Guide to Love
If you missed this on its 21 April release date, why not give love a second chance? After the success of Emily in Paris, we don't need to convince anyone about the potential of Netflix to amplify the travel allure of any destination. The appeal of Vietnam is at the core of the new Netflix film A Tourist's Guide to Love, featuring Rachael Leigh Cook. Do as Leigh Cook's character Amanda does, and use Ho Chi Minh City and its attractions – such as the famous Bến Thành Market – as your springboard to explore other Vietnamese sites further afield, like Hoi An's Quan Cong Temple or the pristine beaches by Da Nang.
Perfect If: You're unashamed of your affection for the frothiest of all film genres – and your dream travel destinations pull you ever eastwards.
THE DOCUMENTARY: STILL: A Michael J. Fox Movie
In today's digital world, the general perception of a public figure like Michael J. Fox can be dangerously reductive. On the one side, there's the natural comedic and acting talent behind Family Ties and Back to the Future. On the other, there's the family man diagnosed with an incurable degenerative disease. This compelling Apple TV+ documentary, however, aims to give a voice to the man behind the labels and reveal the heartbreakingly human story of this movie legend. STILL: A Michael J. Fox Movie premieres on 12 May, promising an honest, three-dimensional profile of the beloved husband, father, actor and campaigner in the fight against Parkinson's disease.
Perfect If: You appreciate creative documentaries that explore the human side of cultural icons in an original and thought-provoking way.
THE FASHION COLLABORATION: Mugler x H&M
The Scandi high-street brand par excellence is known for its haute collaborations: from Balmain and Maison Margiela to Marni and Simone Rocha, H&M's designer collections have been legendary. This year, the creator's chair has been taken over by French label Mugler, known for its unique, vibrant designs along with its core values of individuality and body positivity. Crafted by Mugler Creative Director Casey Cadwallader, the collection – available in selected stores and online on May 11 – will include sultry pieces, darker hues, body-shaping panels and detailed tailoring, all designed as a tribute to Thierry Mugler's most iconic looks from the '80s and '90s. And as with H&M's past collabs, this one, too, is forecasted to be an instant sell-out – a little something to keep in mind.
Perfect If: You've been coveting the closets of A-listers and celebrities, Madonna and Beyoncé included, but aren't cashing their paychecks just yet.
THE SOUND: Daft Punk: Random Access Memories – 10th Anniversary Reissue
Yes, yes, come on now, don't try to deny it. It really has been ten years since this electronic magnum opus was first released. While some might not be comfortable at this visible reminder of the passing of time, others might relish the opportunity to school Gen Z and Gen Alpha kids on what real music sounds like. The reissue arrives, predictably enough, with ample bonus outtakes and demos to satisfy collectors and the merely curious alike.
Perfect If: You appreciate just how brilliant Thomas Bangalter and Guy-Manuel de Homem-Christo really were, and are still struggling to get over the musical duo's split in 2021.
THE CAUSE: World Bee Day
With this year's theme, "Bee engaged in pollinator-friendly agricultural production", the UN-designated World Bee Day (20 May) is a call to action for increased support of and protection for the threatened habitat of pollinators. Against a background of climate change, increased application of pesticides, and extensive use of land for human purposes, bees and other pollinators face significant pressure to thrive, affecting their (and our!) ecosystem and food supply – not to mention the very air we breathe. Three words: save the bees! From joining FAO's hybrid event to planting native wildflowers in your garden, supporting organic farms, adopting a beehive or opening your own bee hotel, there are plenty of pollinator-friendly initiatives you can take part in today. Got plenty of time on your hands? Check out the buzz on urban beekeeping, and consider starting your own hive. 
Perfect If: You love the honey on your toast – and, you know, having food to eat in general.
THE FLAVOUR: Petal Power
Savour spring's most decadent and fleeting flavours: its petals. While flowers may not be the first thing you think of when it comes to spring produce, the season's fresh blossoms can become a surprising – and surprisingly indulgent – treat to add to your repertoire. Try them pan-fried, added to salads or used as delectable garnish for dinner party plates and impossibly pretty cakes; we have a few tips for the best edible flowers here. Why not make a day of it, in fact, and go foraging for your floral ingredients? After a big day in the fields, forest and, of course, the kitchen, you can even reward yourself with a flower-infused cocktail that smacks of springtime.
Perfect If: Mikkaminumanosakura is your favourite new word – and you intend to make the most of spring's ephemeral bounty.