';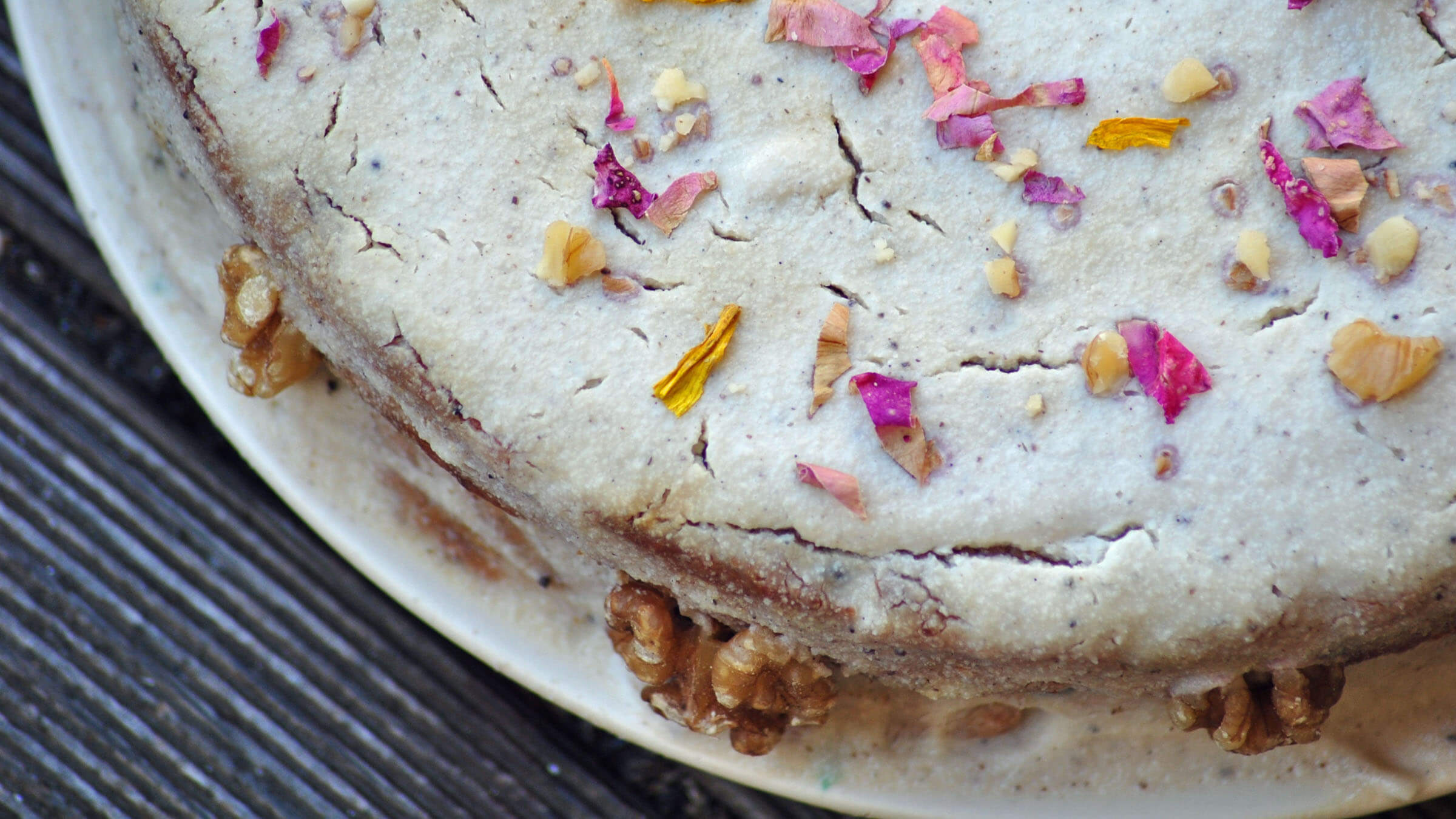 ;
Edible flowers have a uniquely effortless way of transforming an otherwise ordinary meal into something truly extraordinary. This time of year, they're at their peak – ready and waiting to help you boost your cooking game to a whole new level.
As a food stylist and photographer, I enjoy working with edible flowers for the easy way they add beauty and interest to my recipes. As a home cook who entertains often, I enjoy them because they're impressive and can be downright delicious. When using edible flowers, I select varieties that give a clue as to what's in the dish: pea shoots on a dish with peas, for example, or basil blossoms on basil pesto. Before using, verify that your flowers are edible and not potentially poisonous. Store your blooms on moist paper towels in a cool place as soon as you get home, and lastly, keep in mind that edible flowers are usually best when applied conservatively – a little goes a long way.
To get you started, here are 25 edible flowers that can be easily incorporated into your everyday recipes.
Alliums
Known as the "flowering onions," the blossoms that belong to the allium family (think leeks, chives, ramps, scallions and garlic) are edible and incredibly flavourful. The flavours range from faint and delicate to bold, strong and well, oniony. These plants are all edible from root to tip, and especially good when served on top of pastas, risottos and rich bisques.
Angelica
Also known as "the Holy Ghost" and "Michael the Archangel," angelica is a towering plant whose colour ranges from lavender to deep purple. Depending on which variety you're using, angelica flowers have an anise-like taste that works well in salads or when used like an herb with fish. Try layering them on a whole fish along with sliced citrus prior to roasting.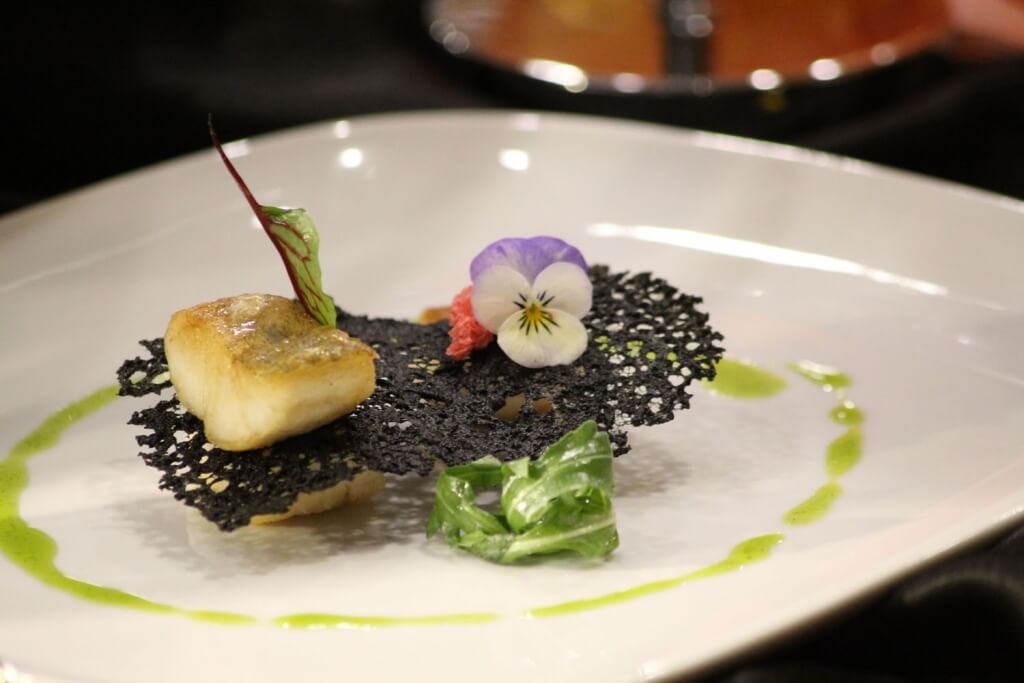 Basil
Basil blossoms come in a variety of attractive colours, from white to pink to a deep violet. As is often the case with herbal blossoms, their flavour is similar to the leaves, but milder. Basil blossoms tend to be heftier than the more delicate, large-petaled edible flowers, so are nice when used as a garnish or chopped up into salads and pastas, particularly with pesto sauce.
Borage
Bright and vividly blue, star-shaped borage blossoms have a peppery character while the leaves have a taste similar to cucumber, making them both appealing to foragers and unique from other edible flowers. They have been added to salads for centuries and are lovely when frozen in ice cubes for summer cocktails.
Calendula
Also referred to as "marigolds," calendulas are a fantastic flower for eating. They're peppery, tangy and spicy all at once and their bright golden hue immediately adds interest to any dish. Their peppery flavour makes them a great addition to soups and salads, and they're nice when scattered on top of roasted summer stone fruits with dollops of fresh ricotta.
Carnations
The perfumed aroma of carnations gives the biggest clue as to how they'll taste. When trimmed away from the base, carnations are sweet and make a nice addition to many recipes. Toss their petals with lettuces to brighten a salad, or steep them in wine to add a floral element. Carnation blossoms may also be candied and added to desserts, such as pies or cakes.
Chamomile
Most widely known for its use in teas, the calming, delicately sweet chamomile flower has an almost apple-like flavour and is credited with a wide variety of health and wellness benefits, from improving sleep and soothing nerves to comforting a teething baby. Try infusing dried chamomile flowers into a cheesecake or ice cream base to give a subtle, floral taste.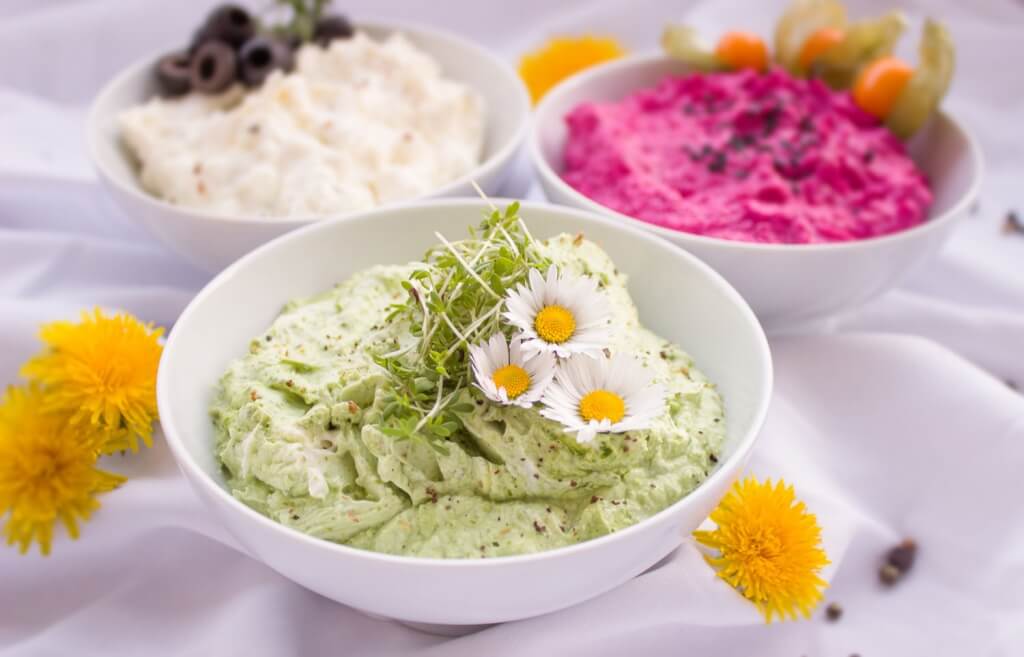 Chervil
Chervil blossoms are tender and delicate, with a soft licorice-like flavour. The taste tends to fade easily, however, if the blossoms are over-dried or exposed to too much heat. Try adding them at the very end as a finishing touch by sprinkling them raw into salads, or as a garnish for fish and other light proteins.
Chicory
Chicory has become somewhat trendy as of late, its earthy, floral and almost endive-like character being used in everything from coffees and liquors to meringues and other baked goods. Chicory buds and petals have a mild, somewhat bitter earthiness that also takes very well to pickling.
Chrysanthemum
Mums are slightly bitter and can be found in a rainbow of gorgeous colours. Flavour-wise, they range from strong and peppery to bitter or very pungent. Their petals should be blanched prior to use, and they are delicious when sprinkled on a salad or tray of roasted seasonal vegetables. Mums are often used to flavour vinegars as well.
Citrus
Citrus fruits aren't typically known for their flowers, and there is an unexpected charm to their inclusion in recipes. Lemons, limes, oranges, grapefruits, kumquats – they all produce flowers that are sweet and highly fragrant. Use them lightly, as their strength can easily overtake a dish. Try decorating a lemon bundt cake with lemon flowers for an extra special touch.
Coriander (Cilantro)
Just as is the case with coriander leaves, people tend to either love or loathe the blossoms. Coriander flowers echo the grassy, bright character of the herb itself and are perfect with Latin and Southeast Asian dishes in which the herb is so widely used. Just be sure to use them fresh, as they lose their flavour and appearance if heated.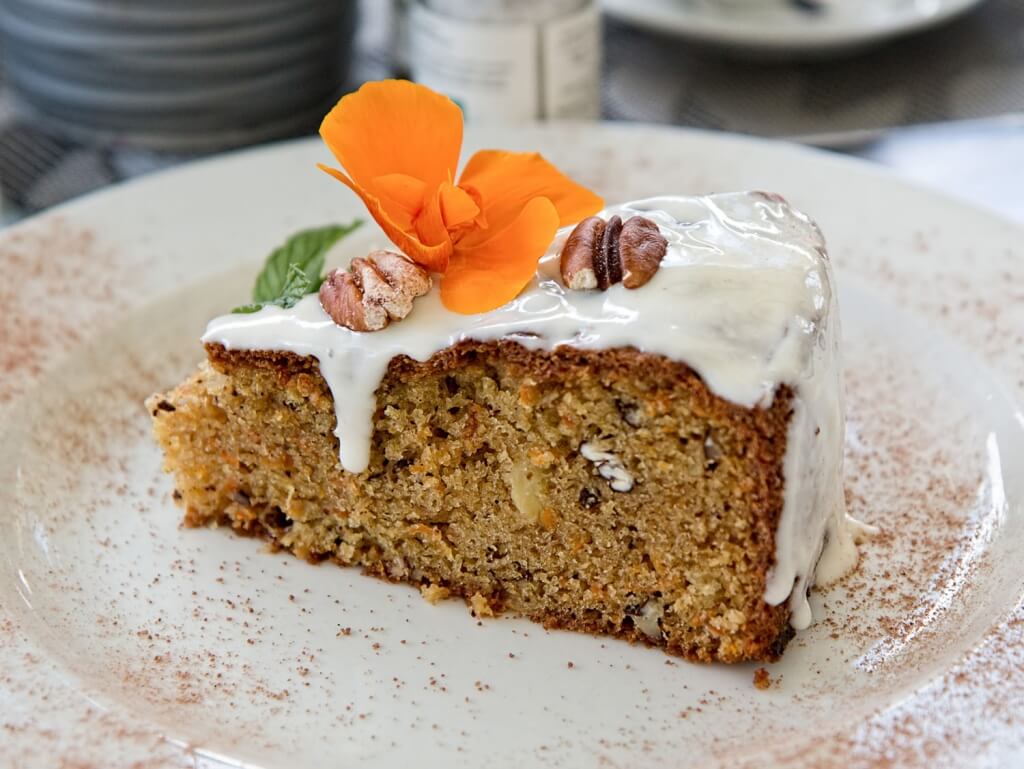 Dill
The flowering tips of the dill plant contain a stronger flavour than the seeds, and make a delicious and very attractive addition to a jar of pickles. The yellow flowers of a dill plant echo the herb's bright, fresh taste and make a nice topping for spring and summer salads (think potato or pasta salads).
Fennel
Glowing and golden, fennel flowers are particularly beautiful and possess a subtle anise flavour, much like the herb itself. Cooking with them is like cooking with fennel bulbs, seeds and pollen, as the taste is consistent throughout the plant. Stir the flowers into a sauce, soup or salad at the end to maintain their integrity and to add a note of anise.
Gladiolus
Gladioli are relatively flavourless, but their bright burst of colour makes them a lovely choice when selecting edible flowers with which to decorate a dish. As they're rather large, gladioli can be stuffed like squash blossoms. Try decorating a layer cake with them, or filling them with a mixture of herbed ricotta and goat cheese for a gorgeous presentation.
Hibiscus
Most well-known for its use in tea, the tart, vivid and almost cranberry-like taste of hibiscus is best when used conservatively. Try infusing a simple syrup with hibiscus petals, either fresh or dried, and then using that to enhance desserts, from cake and custards to pies and mousse.
Lavender
The dusty purple hue of lavender creates such a lovely effect in so many dishes, and its perfumed flavour works nicely in recipes both savoury and sweet. Lavender flowers are best when dried and infused into other elements of a recipe, such as buttercream for a cake, vinaigrette for a salad, or in a simple syrup for cocktails and punches.
Lemon Verbena
The diminutive, barely white blossoms of the lemon verbena plant are reminiscent of lemon in taste and therefore work very well in sweeter applications such as teas and desserts.
Lilac
The floral and slightly citrusy fragrance of lilac translates right into its flavour and makes lilac a popular choice for accenting desserts and sweets. Try blending it up with some granulated sugar and using it to dust some freshly fried doughnuts or sugar cookies.
Nasturtium
Nasturtium is a popular edible flower, with its brilliantly coloured petals and distinctly sweet taste. The surprisingly peppery finish adds to their charm and makes them versatile in the kitchen. Try stuffing them with soft cheeses and herbs, or adding them to salads. Their buds can be pickled like capers, so try pickling some and stirring them into a chicken or fish picatta for a twist on a classic.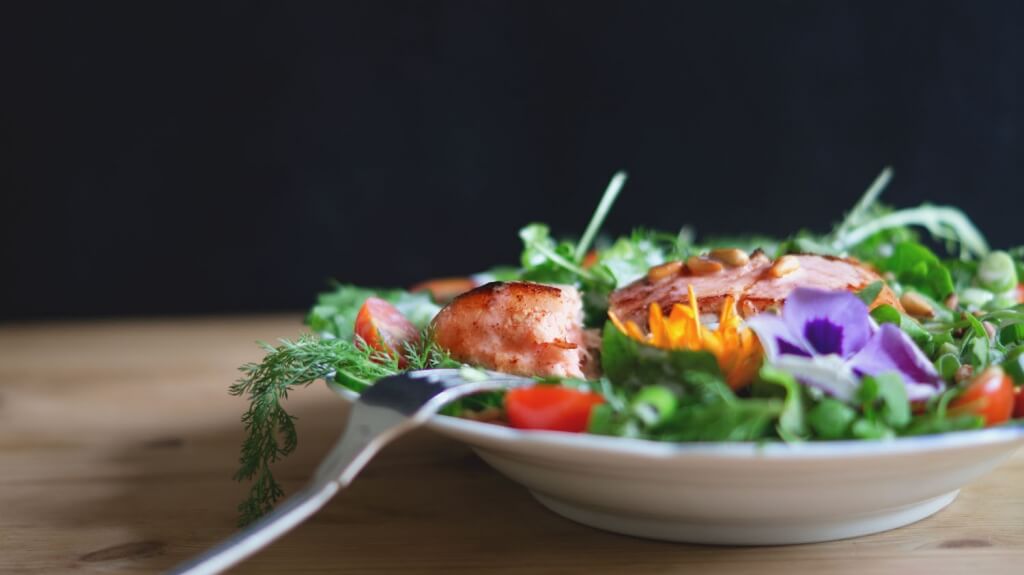 Pansy
With their dark centres and bold-hued edges, pansies are one of the most attractive edible flowers, so far as their use as garnish goes. The petals are somewhat flavourless, but do afford dishes a subtle floral note when used whole. Try decorating a tray of cupcakes with them or freezing them inside ice cubes for a fun addition to cocktails.
Rocket (Rucola, Arugula)
With colours ranging from white to yellow with deep purple streaks, rocket blossoms are smaller in stature than other herb blossoms. Spicy, sweet, peppery, verdant and mellower than their peppery-leafed counterparts, rocket blossoms are wonderfully versatile and work well in a variety of applications. Try them sprinkled on top of soft scrambled eggs or with goat cheese on some crusty toast.
Squash And Pumpkin
The large blossoms that grow from both squash and pumpkins are the ideal canvases for stuffing, and have been beloved for ages for that reason. The blossoms themselves have a subtle squash flavour and can stand up to light frying as well. Just be sure to remove the stamens prior to using.
Sunflower
Sunflower buds can be steamed like artichokes, and even echo that tart vegetable taste a bit. Sunflower petals, however, have more of a faintly bittersweet flavour and are typically used much in the same way as mums.
Violets
A beloved edible flower whose appearance often signals the true arrival of spring, violets are floral, sweet and attractive both as a garnish and as a cooking ingredient. From salads, desserts and drinks to cheese and fruit plates, their uses are many. Try processing some violet petals with sugar to create a lovely, lightly scented dusting sugar.
Lauren McDuffie is a food writer, photographer, stylist and keeper of the award-winning blog, Harvest and Honey. She lives in Indianapolis, IN with her husband and two young children.
Now that you're in the know, do you think you'll try eating any of these flowers?