';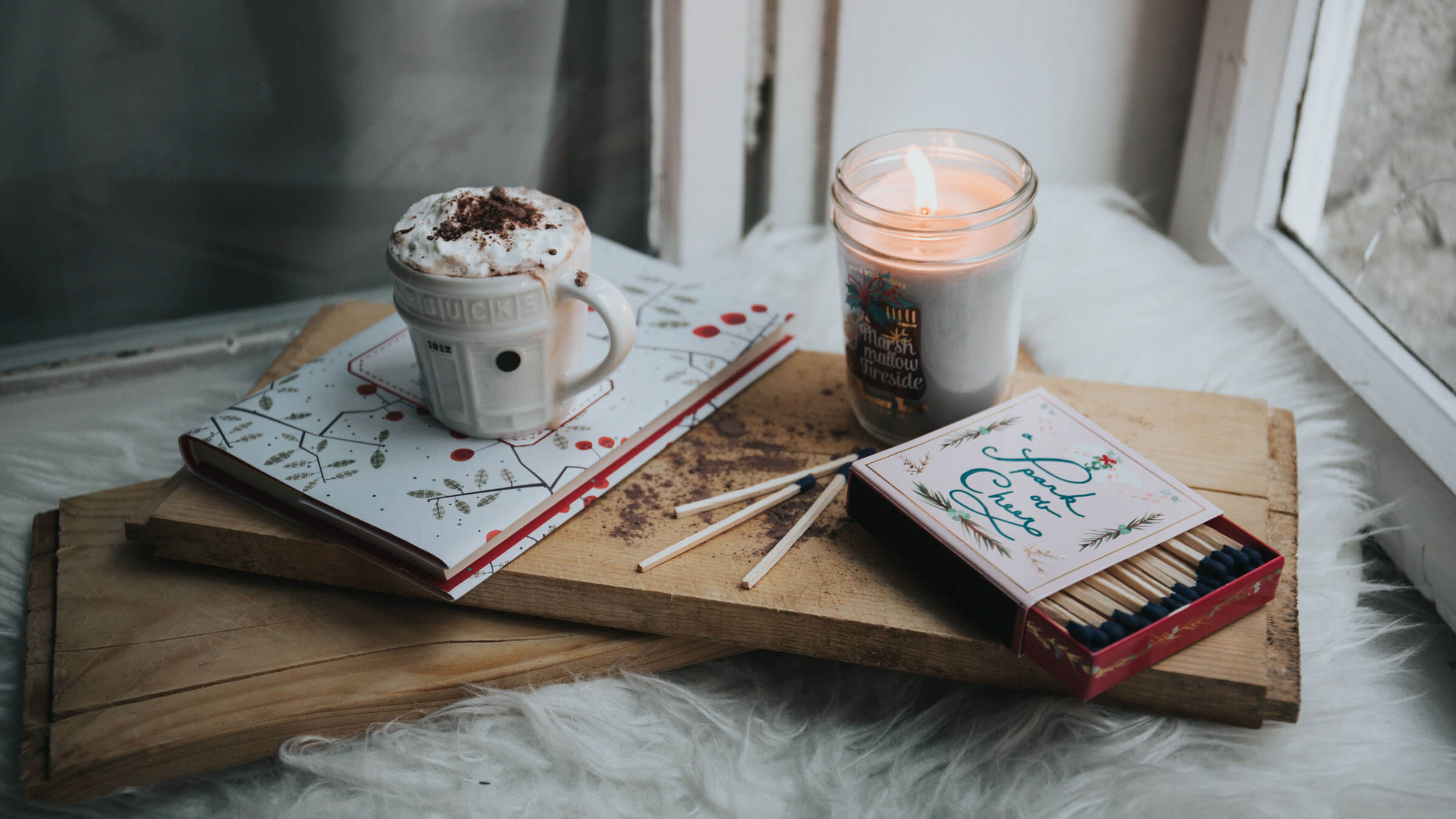 You only just made your home as 'hygge' as possible last winter. Why on earth would you redo your entire cold-weather interior design scheme now? The good news: you don't need to. Although the Welsh interior trend cwtch is being touted as the latest in cosy-chic, it is a perfect extension of what you've already done in your hyggelig home, making it even more welcoming during the chilly months ahead.
The Welsh word cwtch actually has similar roots to its Danish cousin hygge, and means "cuddle or hug", but also "cupboard, cubby or hiding place". (The "w" is pronounced like a "u", making it rhyme with "butch".) Whilst it shares the emphasis on comfort, cosiness and warmth, perfect for creating a homely retreat for hibernation, the word's meaning also encompasses a feeling of love, security and belonging. In design terms, this means compartmentalising your space to create cosy nooks, crannies, corners and, well, cwtches, to burrow into during those long, cold nights and dreary days.
Make It Personal
A desire for cosy interiors in winter is pretty universal, presumably dating back all the way to the cave people making fires, wrapping up in animal pelts and painting the walls of their humble abodes. Even though the trends of today come and go, certain cornerstones of seasonal decorating – warm neutrals, deep colours, tactile fabrics, candles and fires – remain. Still, this is YOUR cosy cave, so let your own personality shine through. Decorate every room with stacks of your favourite books, collections of travel souvenirs and the accessories you use for your favourite bad-weather hobby. For example, a basket filled with knitting paraphernalia, a box of painting supplies or a tray with candle-making bric-a-brac can take a hygge home to the next level and create a cosy cwtch.
Feel The Love
The one big difference that sets cwtch apart from hygge is its double meaning that can refer to a tight embrace – or a small space. Obviously, one meaning informs the other to a certain extent, so the easiest way to take your digs from hygge to cwtch is to make the presence of loved ones felt throughout. Put family heirlooms and special gifts front and centre when decorating, create spaces that are inviting for guests (like two seats facing each other near a window) and sprinkle pictures of family and friends liberally all over your home.
Window Seats And Recesses
If your home already offers spaces that could be turned into a cosy cwtch, embrace them. Add a pile of cushions to a deep window sill, or a pouf or a beanbag to a small niche in the corner of a room, and retreat there with your favourite reading material, a blanket, a hot cup of tea and a pet for bonus cuddles. During the day, natural light is essential to lift your spirits, but also set up a good reading lamp to brighten the space as needed.
Textiles And Textures
Prior to industrialisation, woollen textile production was one of the most important industries in Wales. Today, only a handful of woollen mills are still in operation – and their products are sought-after all over the world. Their timeless appeal is of course largely owed to the traditional production methods, heritage and quality behind each piece of woven cloth. However, Welsh textiles also happen to harmonise particularly well with currently trending colour schemes, pair perfectly with mid-century furniture, and fit right into warm, lively interior designs. Made from the wool of the sheep that famously roam the Welsh countryside, these rugs, blankets and tapestries are warm, tactile and woven to last. Check out Welshotter and Felinfach.
Rugs And Cushions
As mentioned previously, cushions, blankets and all manner of other comfy padding work wonders to turn a small corner of a room into a cosy reading area. Now do the same with every other part of your house, so every part of your day becomes a mindful self-embrace. Leave blankets and throws slung over the backs of seats and sofas, add cushions to wooden chairs, cover bare floors with rugs and carpets. Before you know it, walking, standing and sitting will instantly become that much more pleasant, warm and each space will invite you to linger a little longer. Bonus cwtch-points for using Welsh textiles, of course!
Room Dividers And Partitions
Your home doesn't have any nooks and crannies that can be turned into a cosy cwtch at the throw of a cushion or the drape of a blanket? Carve out the furniture equivalent of a cubby-hole by using room dividers. A large living room, for example, can be turned into a library, dining room, TV room – all in the one space, but each with a separate look and feel. Create all those individual areas with free-standing furniture (that looks as good from behind as it does in front, such as this beautiful love seat), screens (transparent if you don't want to block out natural light), and distinctive colour schemes (paint one corner of a room a different colour, or use wallpaper to set it apart).
Cheers To Cwtch!
You've redecorated your house, created cosy little spaces all over, taken your home textiles game to the next level with hand-woven Welsh textiles, and added a personal touch through loving details. Now it's time to kick back, relax and enjoy your cwtch-inspired digs with some Welsh treats. A plate of Welsh cheese and crackers, followed by some rich fruit cake, makes the perfect comfort food treat. Pair it with a cup of Welsh tea or a glass of Cwtch Welsh Red Ale from Tiny Rebel brewery. Cheers!