';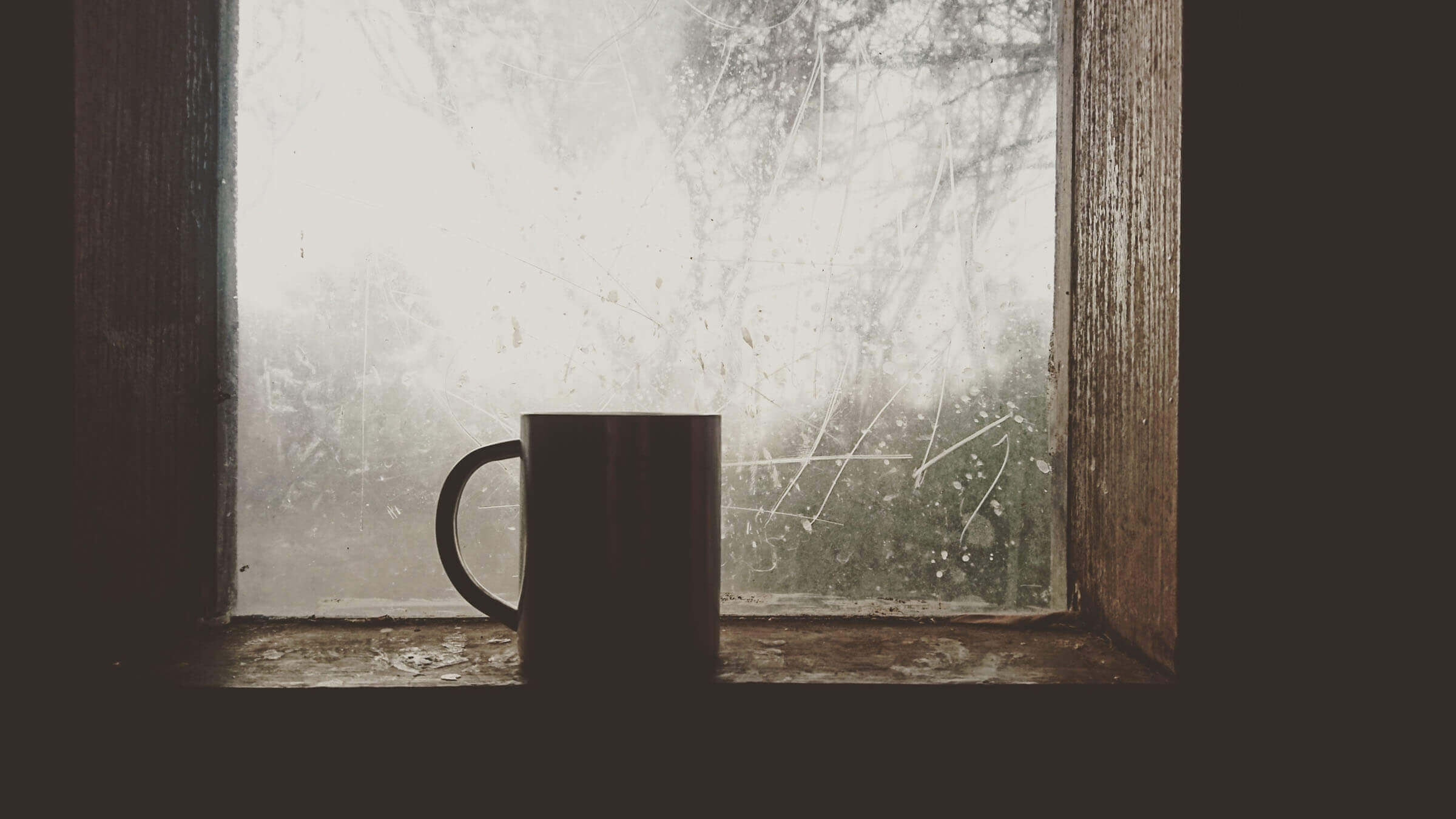 ;
Hi-gee? No, wait, it's Hoo–gah (uttered gutturally) – so, if you pronounce it 'hue-guh', that would be a close enough approximation. Don't worry, it only takes a little practice to get past the complicated phonetics.
'Hygge' is a Danish import and one of 2016's hottest buzzwords, having caught on quickly after Helen Russell, journalist and Londoner expat in Denmark, published her best-selling debut novel, The Year of Living Danishly: Uncovering the Secrets of the World's Happiest Country, in 2015. Though the word has been around in Denmark since the 18th century, it has only recently begun to spark interest worldwide with a slew of books being published on the subject in the last year alone.
But what exactly does it mean? Hygge is a simple concept, but one that's hard to translate – a word in itself that has to be experienced to fully understand its meaning. Loosely explained, it has been linked to feelings of well-being, cosiness, comfort and conviviality. It can be found in life's little everyday moments and enjoyed anywhere and at any time, though it becomes more relevant during the cold and dreary winters. What's also interesting is that the meaning and interpretation of hygge is not fixed and can vary from person to person.
To get to the heart of the matter, we asked 8 Danish lifestyle experts to share their meanings of the concept and tips on embracing it to the fullest.
Everyday Happiness – Meik Wiking
Meik Wiking is the CEO of the Happiness Research Institute in Copenhagen and best-selling author of The Little Book of Hygge, The Danish Way To Live Well. He is committed to finding out what makes people happy and has concluded that hygge is the magic ingredient that makes Danes the happiest nation in the world. He says…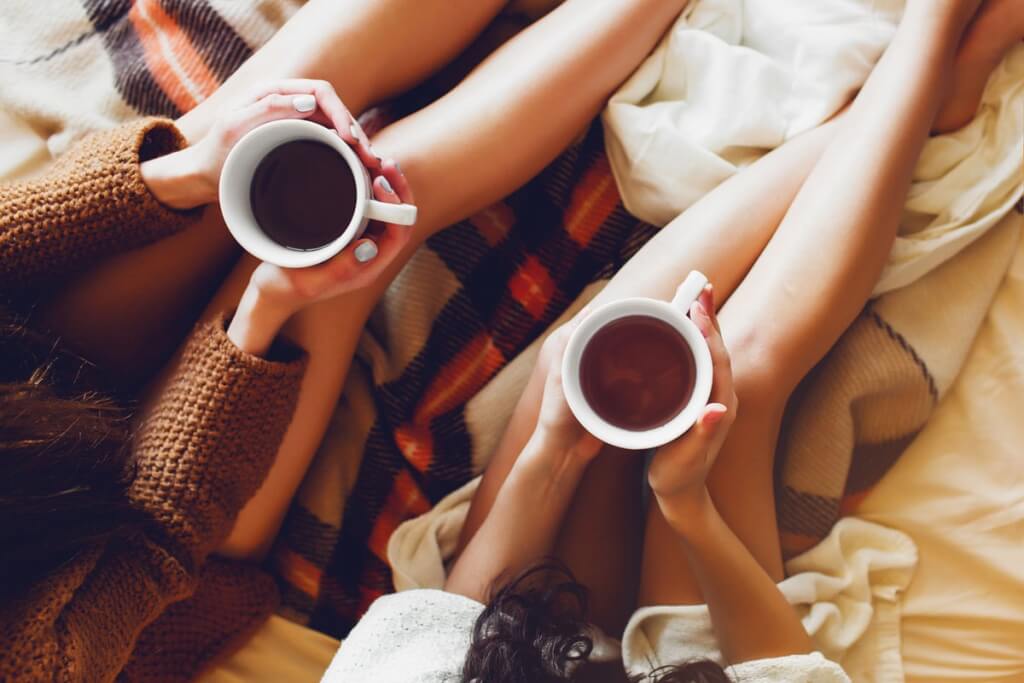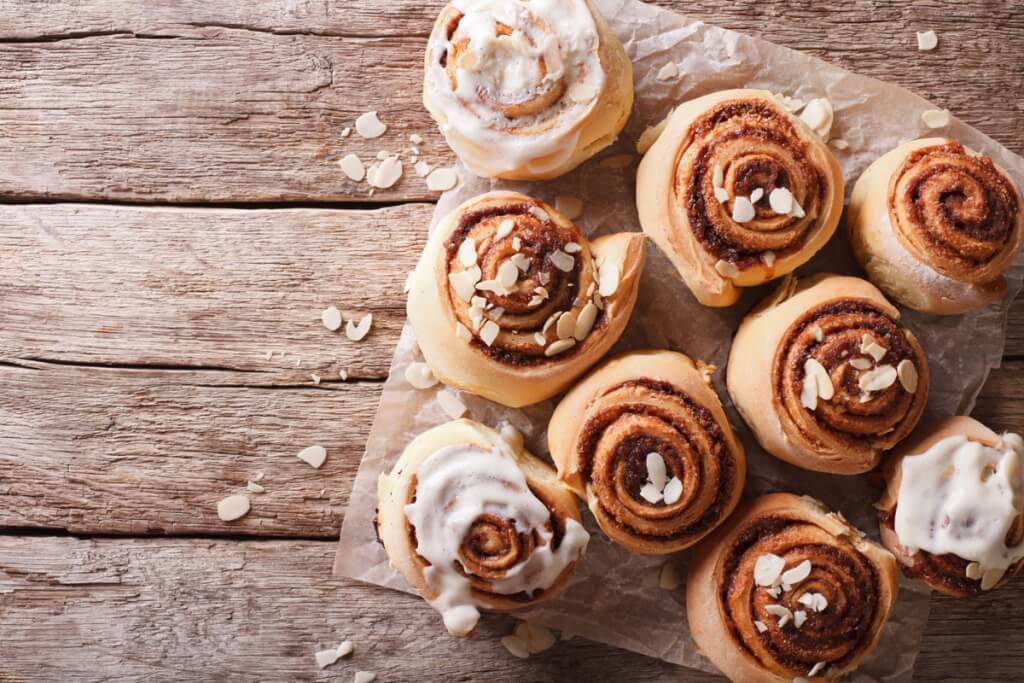 "Hygge has been called everything from 'the art of creating intimacy', 'cosiness of the soul' and 'cocoa by candlelight', but its true essence lies in the pursuit of everyday happiness. It's basically like a hug – just without the physical touch.
"I'll give you an example: one December, I was spending the weekend with some friends at a cabin. The shortest day of the year was brightened by a blanket of snow. After hiking, we were all tired and half-asleep, sitting in a semicircle around the fireplace in a cabin, wearing big jumpers and woollen socks. The only sounds you could hear were the stew boiling, the sparks from the fireplace and someone having a sip of their mulled wine. Then one of my friends broke the silence. 'Could this be any more hygge?', he asked rhetorically. 'Yes,' one of the girls replied, 'if there was a storm raging outside'.
"Hygge is about feeling safe and secure – you'll know it when you feel it. It can also be cuddling up to a loved one on the sofa, or sharing comfort food with your closest friends.
To introduce hygge into the home, create a Hyggekrog or nook. It's a place in the room where you can snuggle up in a blanket with a book and a cup of tea."
See Meik's book on Amazon UK and follow him on twitter @MeikWiking
[Photos: Meik Wiking]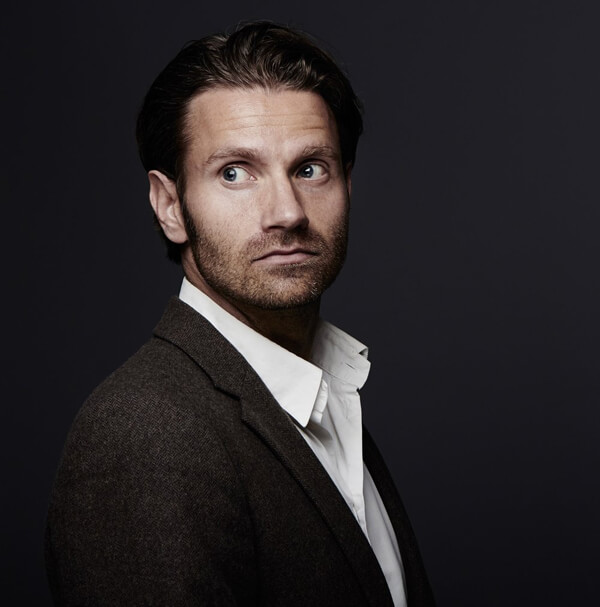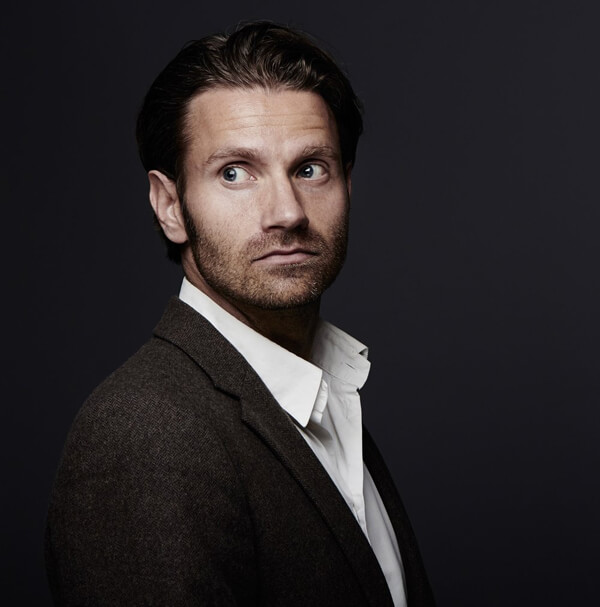 Contentment, Presence, Comfort – Louisa Thomsen Brits
Louisa Thomsen Brits is a half Danish, half English writer, journalist and author of The Book of Hygge: The Danish Art of Living Well. Born in Africa and brought up in the UK, Louisa spent every summer with family in Denmark, learning the language of hygge to establish a place of belonging wherever she found herself. As a Dane, hygge is bred in her bones. As an Englishwoman, she can comfortably translate the concept and share its universality as an impetus common to us all. She says…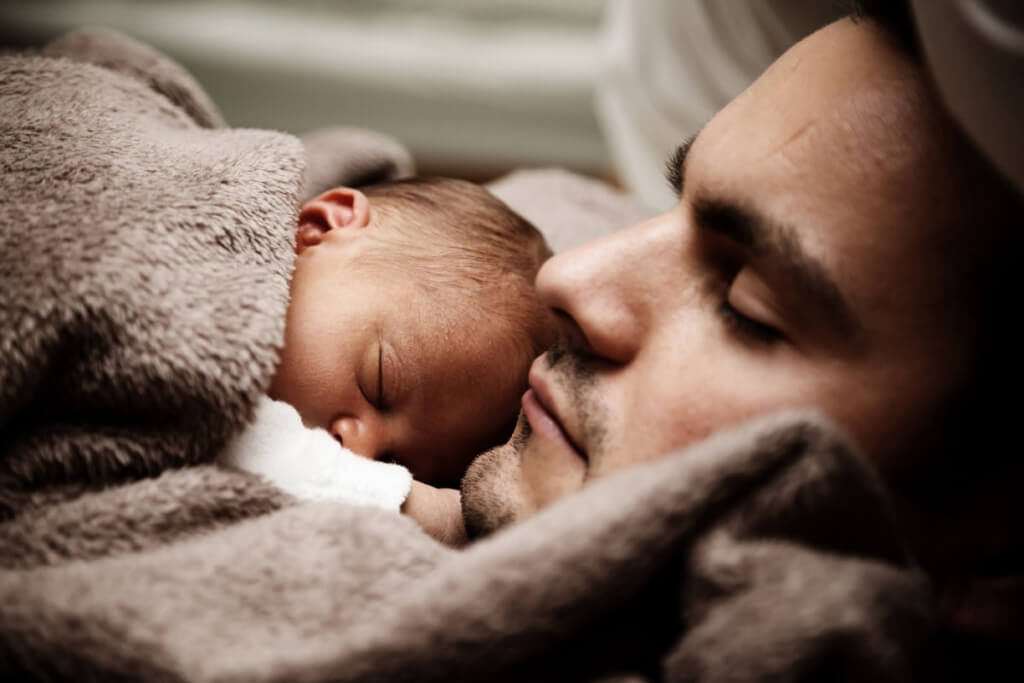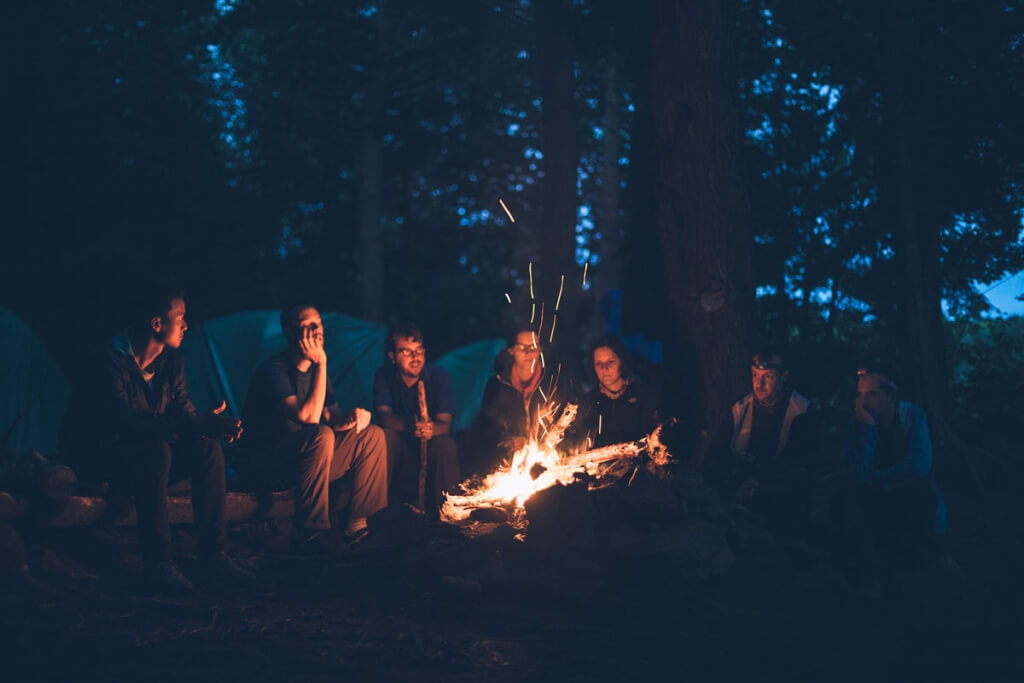 "The essence of hygge is an experience of contentment and relatedness, of belonging to the moment and to each other. It's a feeling of being warm, safe, comforted and sheltered. Hygge is a brief, restorative pause. It happens wherever we gather in a wholehearted and inclusive way. Hygge is a quality of presence and attention. It's about 'being' not 'having'.
"To hygge, slow down, set cares aside, delineate a moment and create a circle of warmth and comfort. Abandon judgement, let go. Recognise that the moment is passing – celebrate it."
Find Louisa's book on Amazon UK and follow her on twitter @ L_thomsen_brits or Instagram @ louisa_thomsen_brits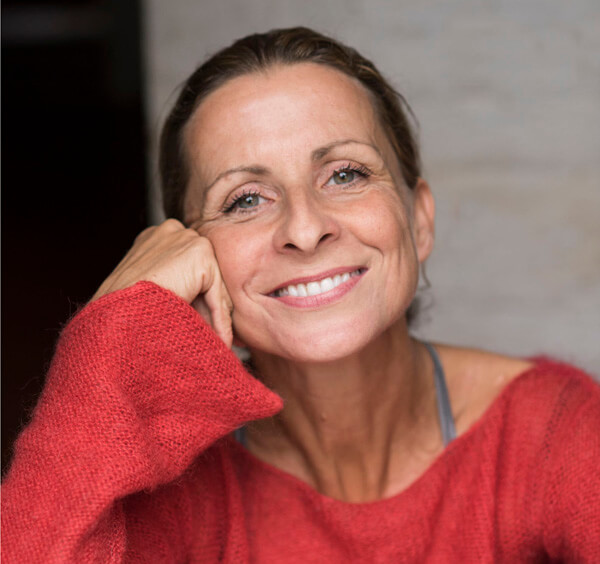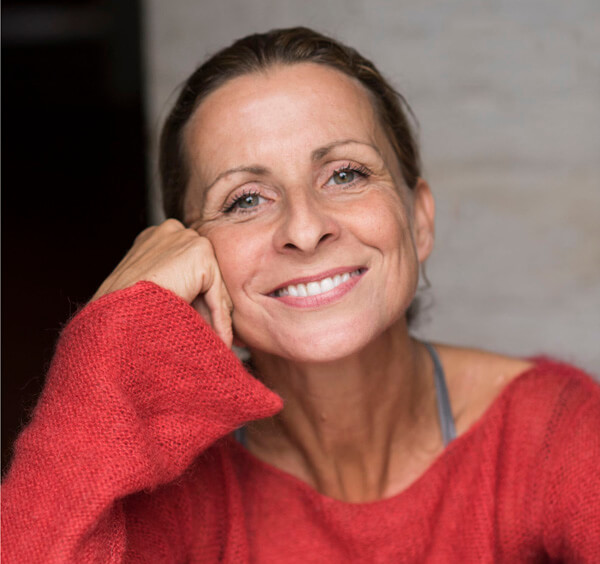 A Spot Of Cosy Reading – Sebastian Holmbäck
Sebastian Holmbäck is a furniture, lighting and product designer based in Denmark. According to him…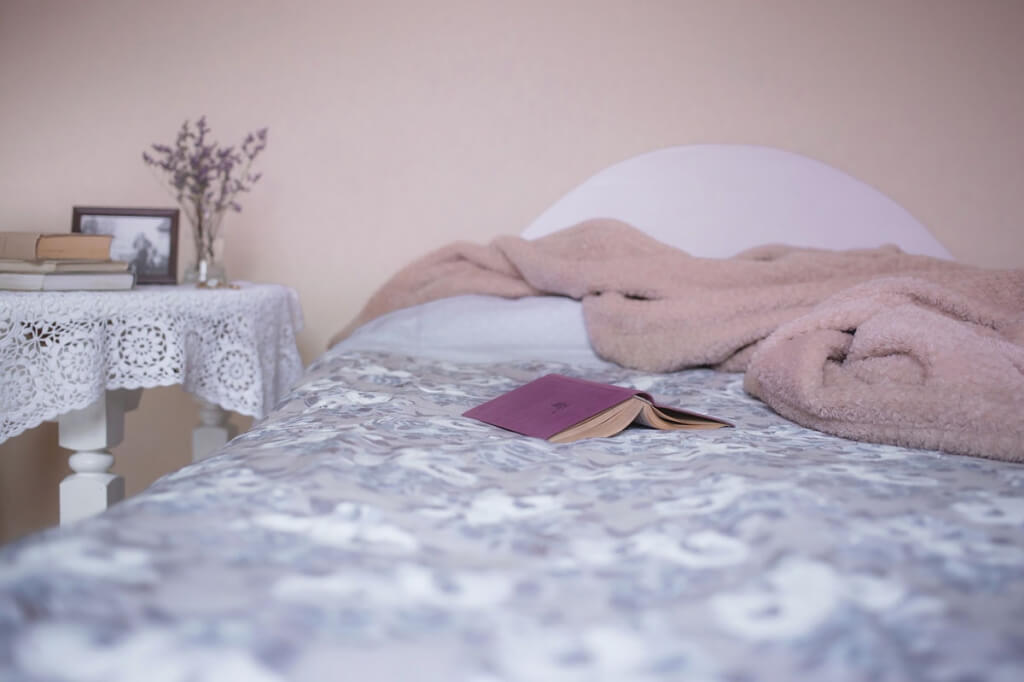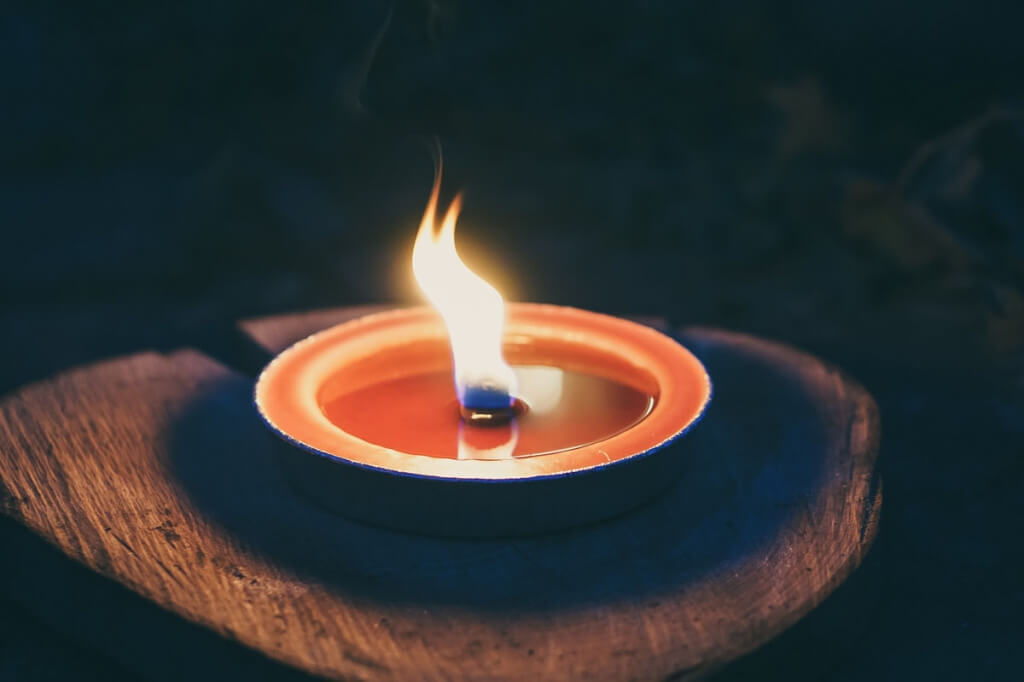 "Hygge is, for some strange reason, a Danish concept, yet it's something that everybody does across the world, i.e. chillin' while hanging out. The only difference is that we (the Danes) have, somehow, managed to create a system around it – so we agree on the time to hygge. For instance, curling up in bed with my wife, each with a book or newspaper, is prime hygge for me. It's about enjoying our respective reads but in each other's company… and having an eye for when to hygge.
"To create a hyggeligt atmosphere, pay attention to lighting, as it is critical to the overall mood in a room. Adjust brightness; if there's too much light, there's no hygge. Second, give everybody sweets, drinks and food, making sure that everyone is served their preferences.
"And finally, express it: tell the people around you how hyggeligt it is now, and how you love and appreciate their company."
Find out more about Sebastian Holmbäck at sebastianholmback.dk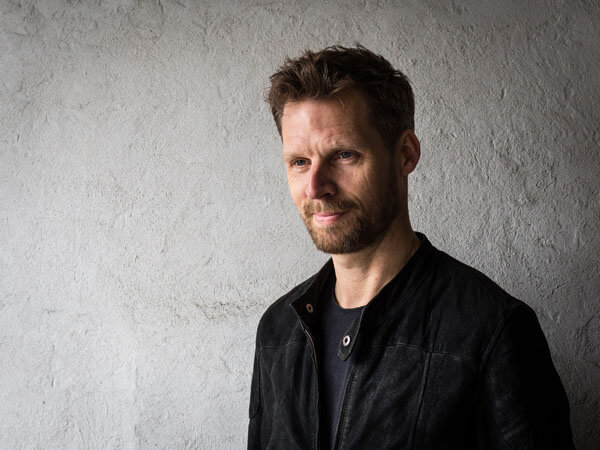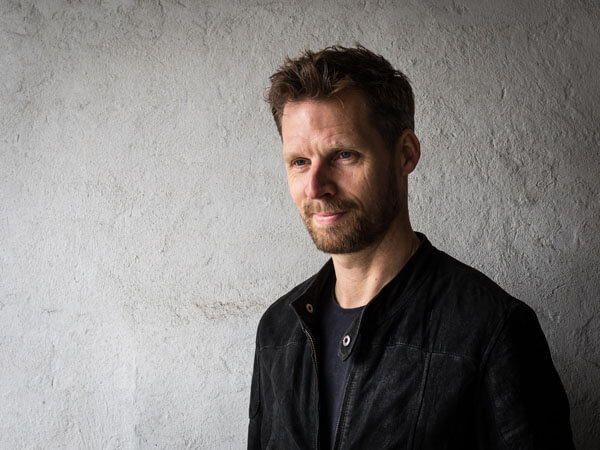 A Celebration of Togetherness – Nanna Brinkler
Nanna Brinkler is the co-founder of the kids' interior shop, Avaville. She lives in a renovated 1950s villa in Copenhagen with her boyfriend Martin, 1-year-old daughter Ava and dog Albert. In her view…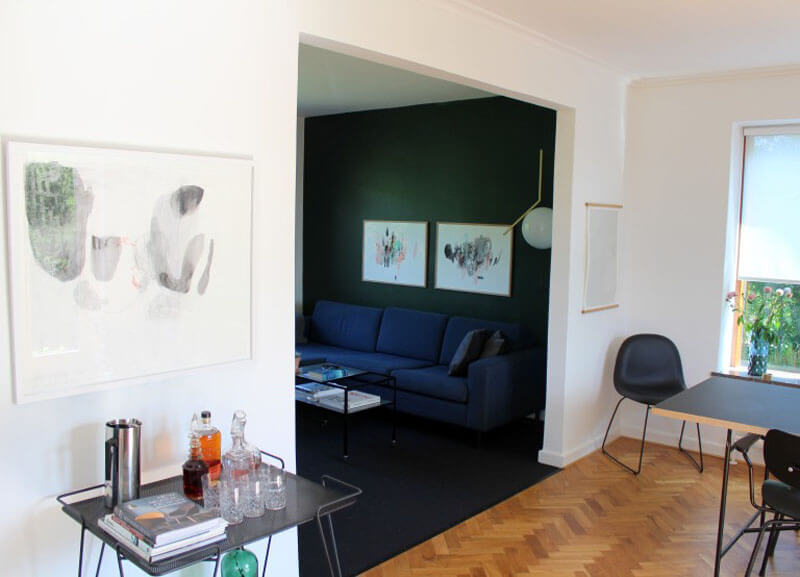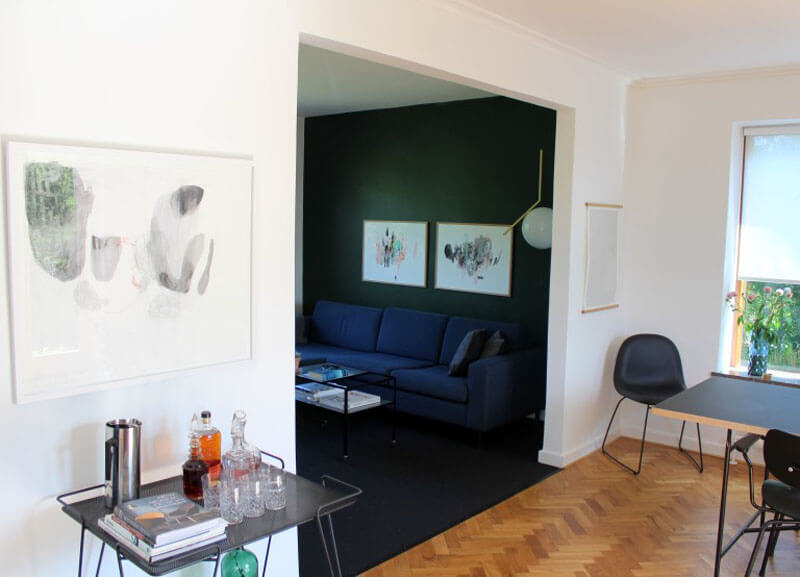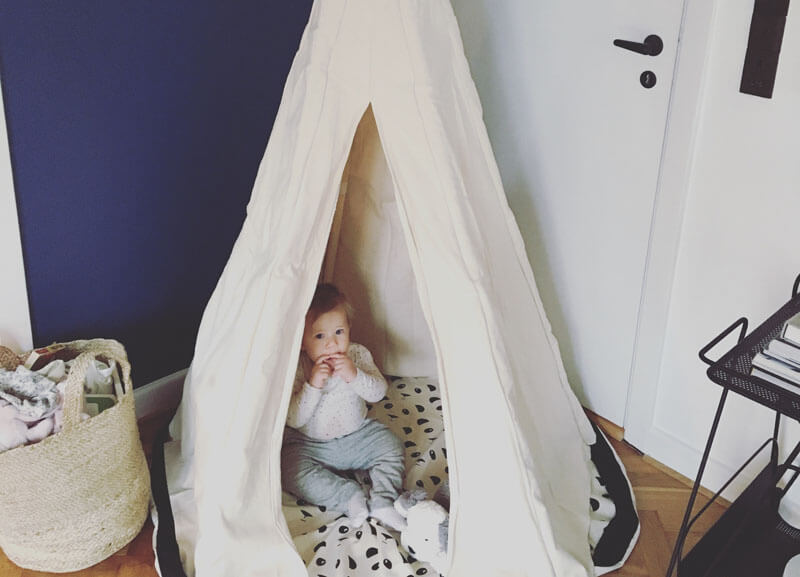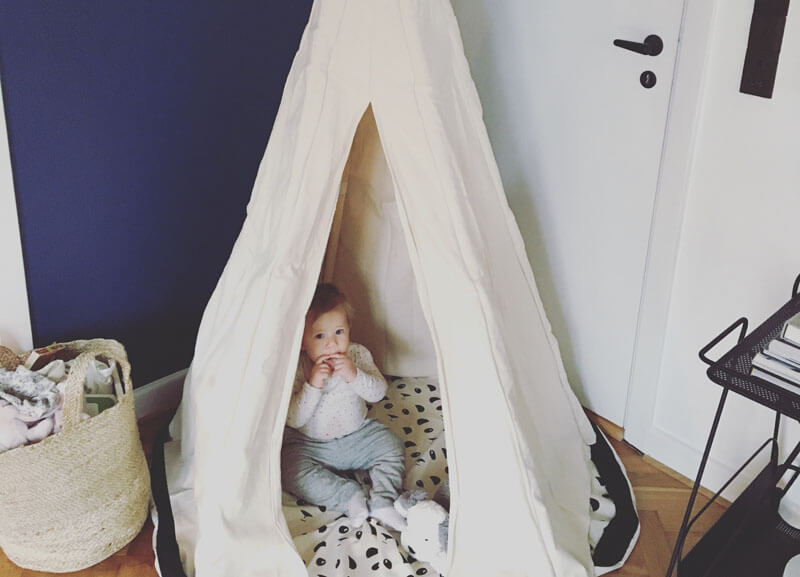 "Hygge is a state of mind rather than a situation or activity. The word describes a feeling within me when I sit around a table laughing and talking to good friends, or when I play with my daughter and we're both having fun and enjoying every miniscule moment. The good feeling can't be forced and only appears when you're doing something enjoyable. Spending a Friday night on the couch with my favourite candy, wine and movie is also hygge.
"Hygge is where the heart is, so if you're at a place where you feel comfortable, it can appear. My boyfriend and I love to spend time at home, so we've created a home with things that makes us feel good and happy. For instance, we've painted our walls in dark colours; we've decorated it with inviting furniture, wall art and green plants. And when we have guests over, they can feel the atmosphere as well.
"To create hygge, do things you enjoy the most and create an environment that's conducive to pleasure and togetherness. Candlelight, fine wine and good food on a dark and stormy night can all help."
Read Nanna Brinkler's blogs at brinklercph.com and follow her on twitter @Brinklercph
[Photos: Nanna Brinkler]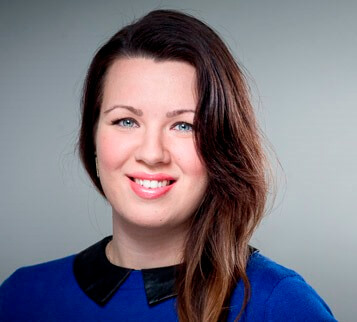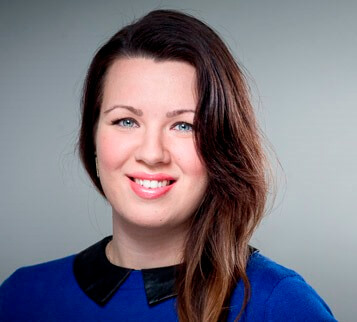 Candles, Cupcakes And Company – Mariam Mistry
Mariam Mistry is the founder and owner of Serenity Cupcakes, a bakery in the heart of Copenhagen that she recently closed to focus on B2B cupcake catering, bringing her home-baked creations to clients around the city. She says…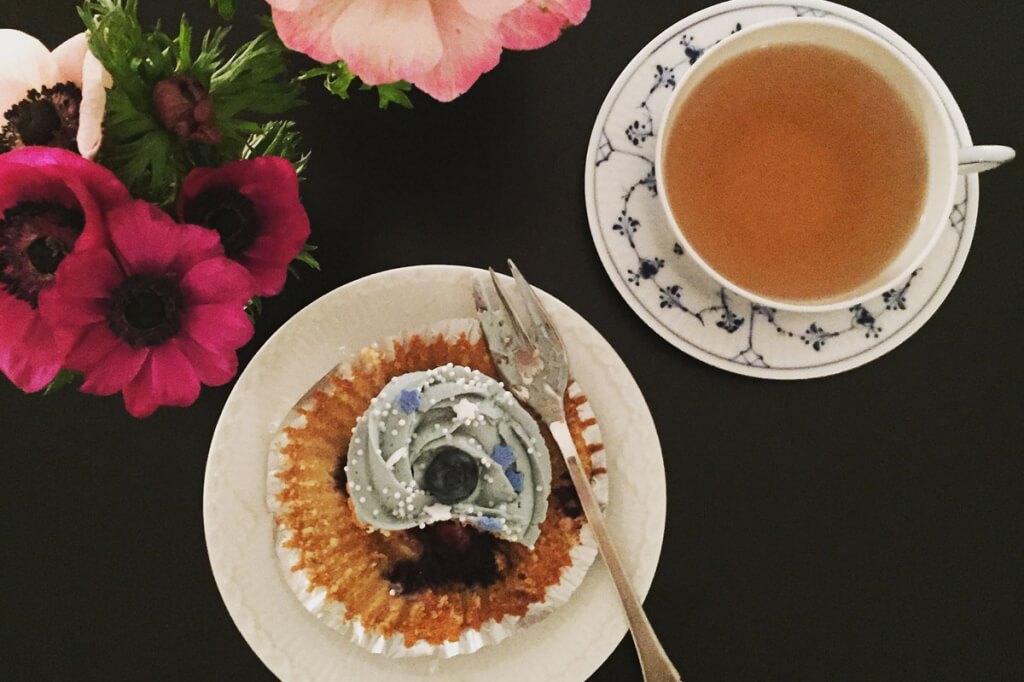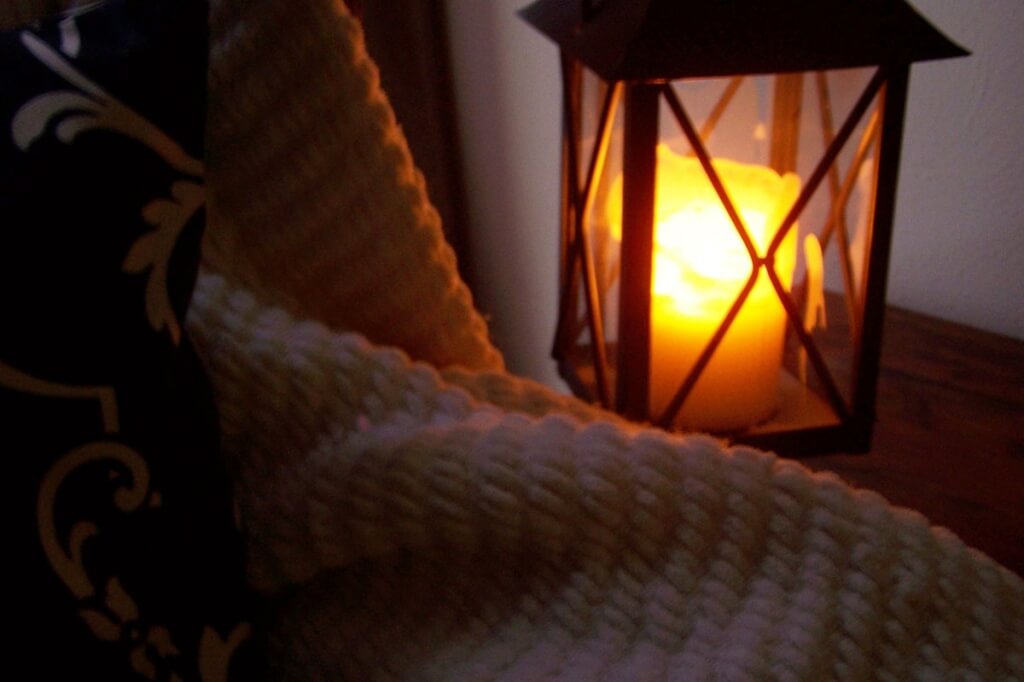 "Hygge is a word that slips over my lips several times a day. I love the word and never tire of it. And I also love to create a cosy environment. Decorating my abode with fresh flowers and lit candles and inviting friends over for tea and cupcakes are all hygge for me.
"Hygge isn't created by things alone, but also by what you do and how you interact with people. Dinners, coffee at a café, going to the movies or just for a walk are, often, referred to as hyggelig activities. People tell me that my apartment is very hyggeligt – I think it's because I've mixed modern furniture along with the old that I've inherited. I love how old things can tell a story just by their appearance.
"Hygge can be created in many ways, but tea/coffee, candles, fresh flowers and nice, calm music along with good friends or family is a sure recipe for success."
Follow Serenity Cupcakes on Instagram @serenitycupcakes
[Cupcake and Portrait Photo: Mariam Mistry]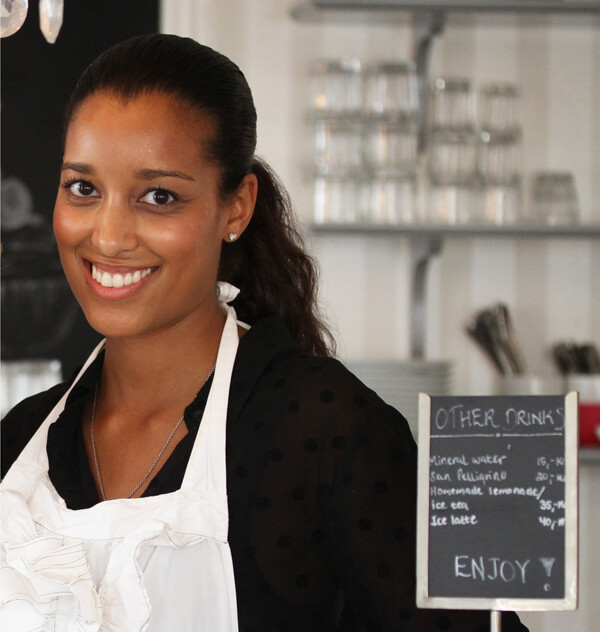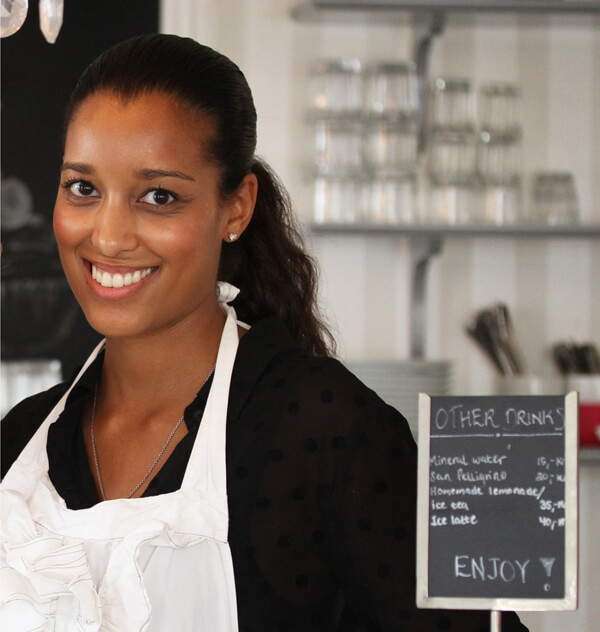 Embracing The Moment – Chris L. Halstrøm
Chris L. Halstrøm is a Danish-Swedish furniture designer living in Copenhagen. She reveals…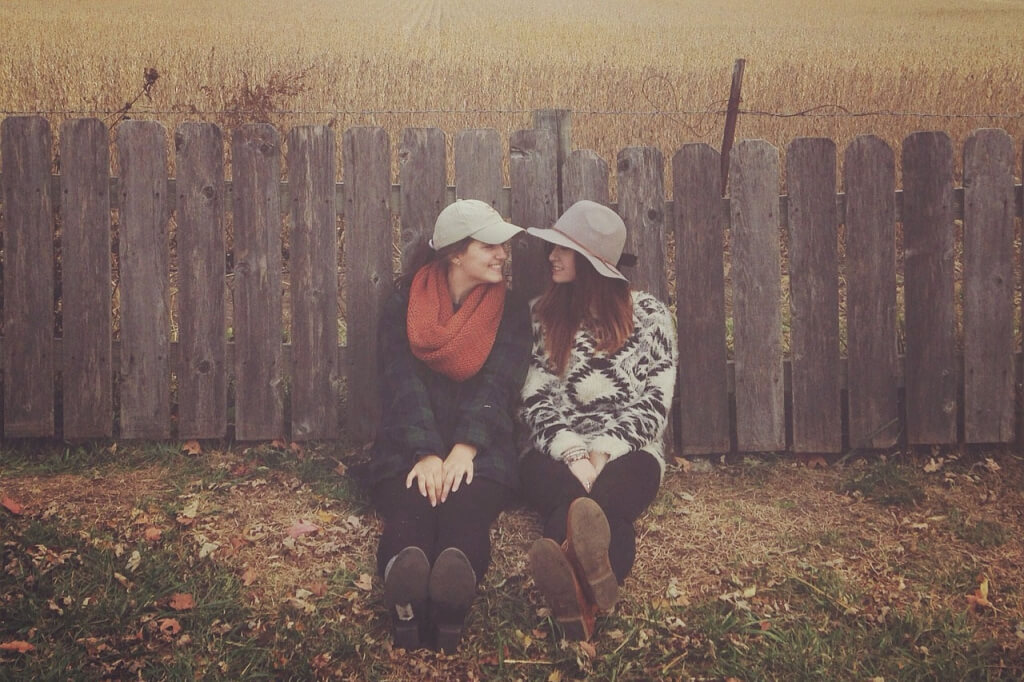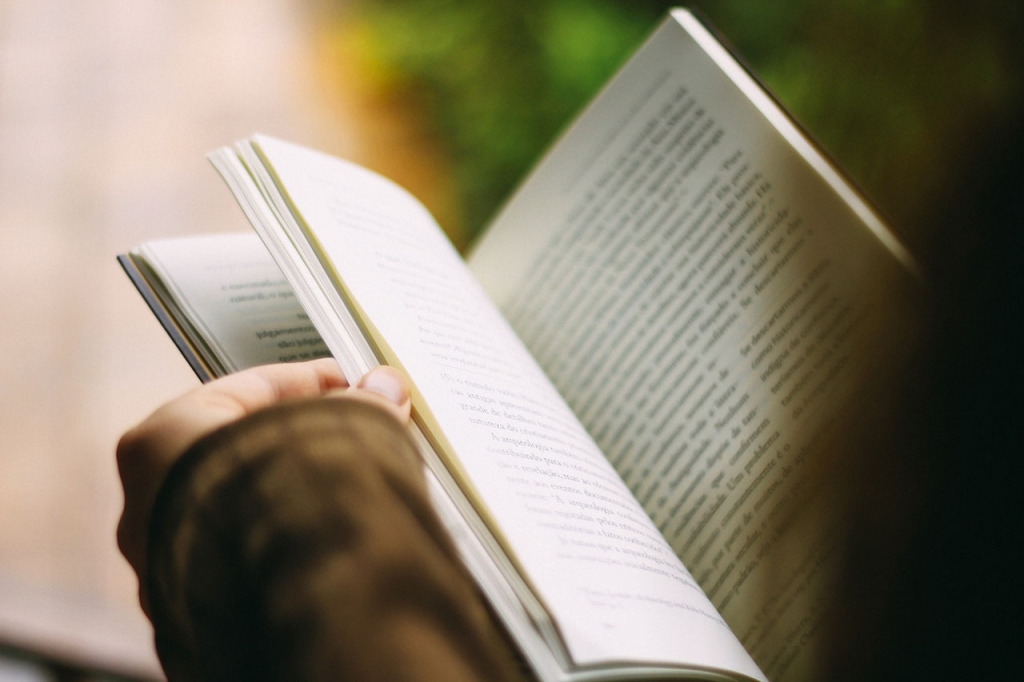 "Hygge is sitting outdoors with friends on a late summer evening, being home alone reading a book, practicing the piano with my kid, working in my studio with loud music or staying in my dad´s summer house. It can be applied to pretty much anything that's nice. A house can be hyggeligt, a sweater can be hyggeligt, decorating the tree for Christmas can be hyggeligt.
"You can hygge on your own or with other people. It's a very fluffy term and, though many would say that it goes hand in hand with lighting up candles and huddling under a blanket, I think hygge is best achieved when you are present in the moment and open to the good things around you."
Follow Chris Halstrøm on chrisliljenberghalstrom.com and on Instagram @chrisliljehal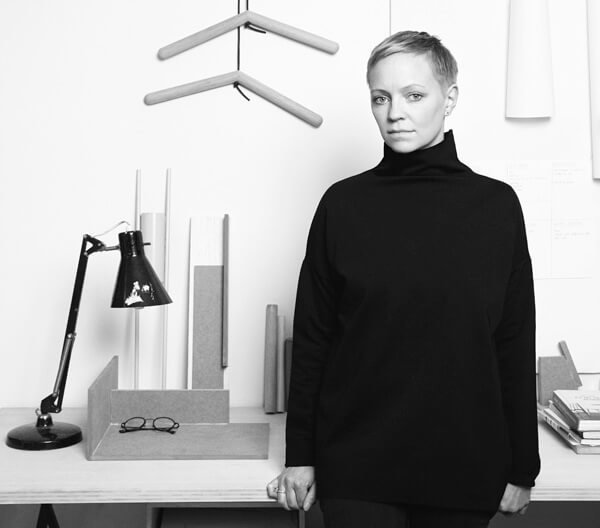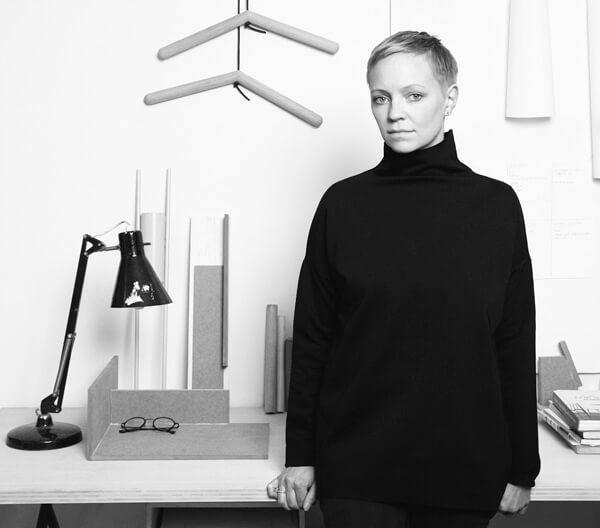 Hunkering Down With A Hot Cuppa – Kim Nielsen
Kim Nielsen works as Project Manager, travels a lot and blogs about Nordic-inspired food. Hygge and cooking delicious food are the two essential priorities in his life. He says…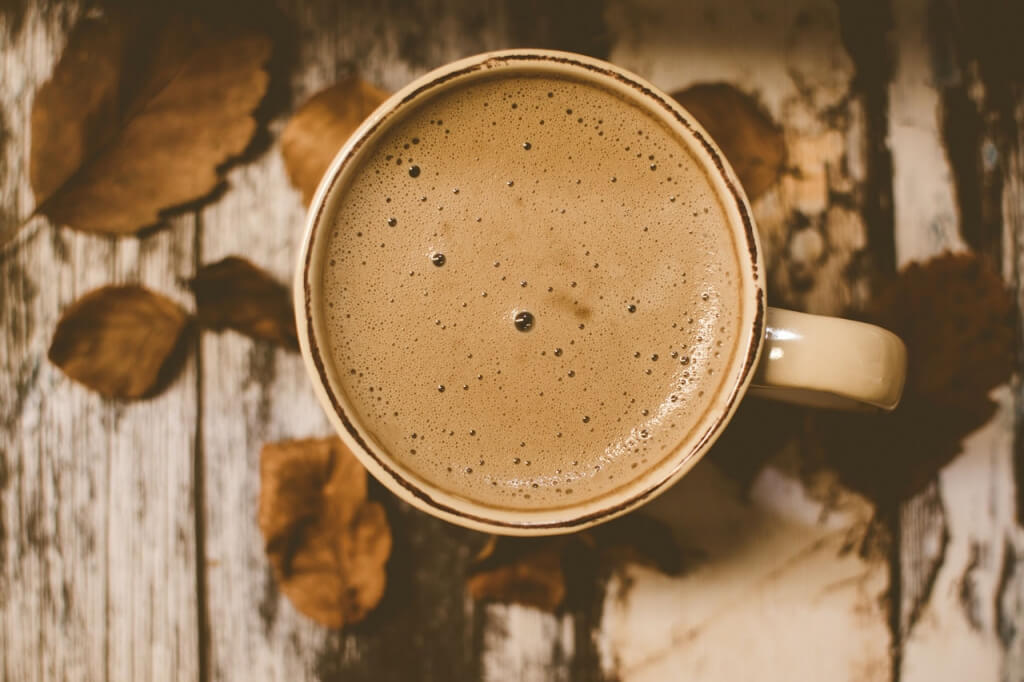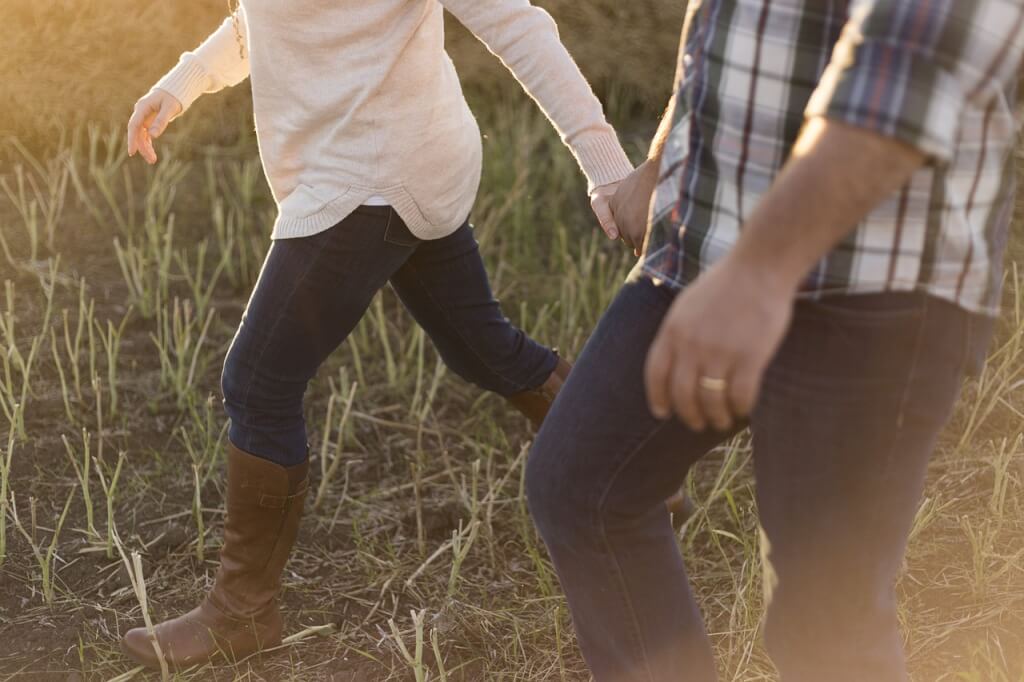 "Hygge is the most important thing in my life – it's about taking a break from my busy daily life, being in my most comfortable zone and feeling completely relaxed. To me, chilling with my girlfriend, a friend or on my own with some good music is hygge.
"It involves taking genuine pleasure in doing things that you like the most. Relaxing with a hot beverage when it's cold and raining outside is my favourite way to get into the mood for hygge."
Read Kim Nielsen's blogs at nordicfoodliving.com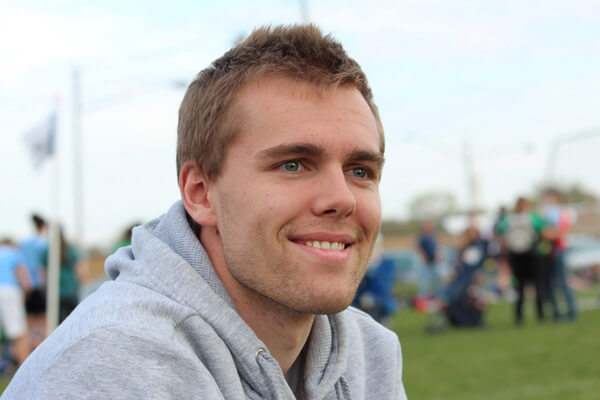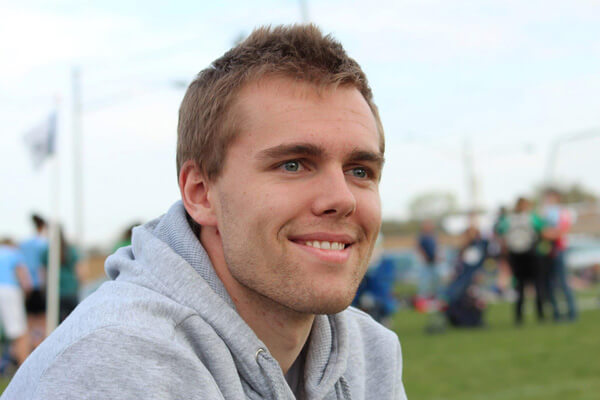 Solitude, Connection, Absence Of Worry – Cecilia Fahlström
Cecilia Fahlström is a cookbook author, cake blogger, food photographer, full-time social media manager and mommy-to-be from Copenhagen. Baking is her "moment of zen", and sharing home-baked cakes with family and friends is what hygge is to her. She explains…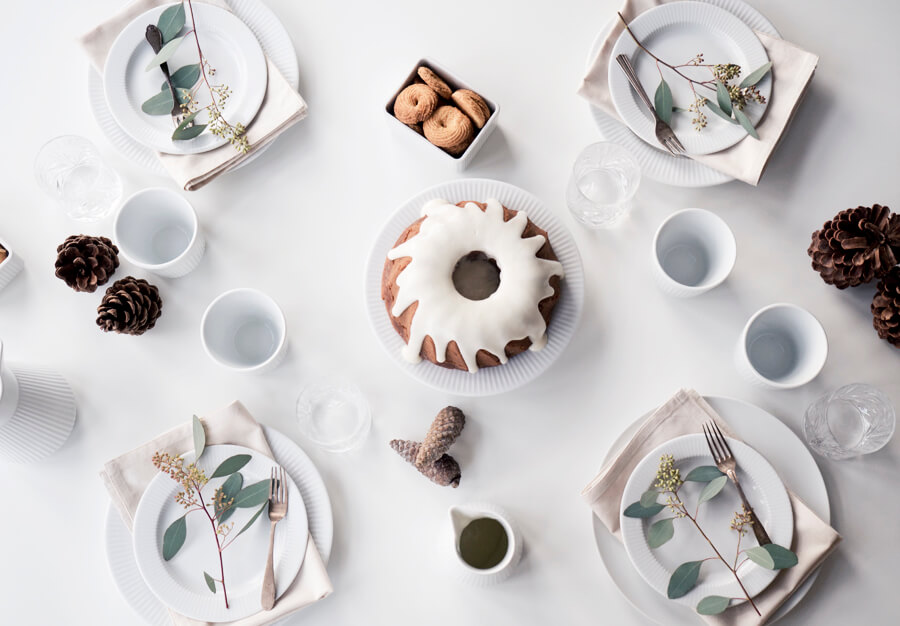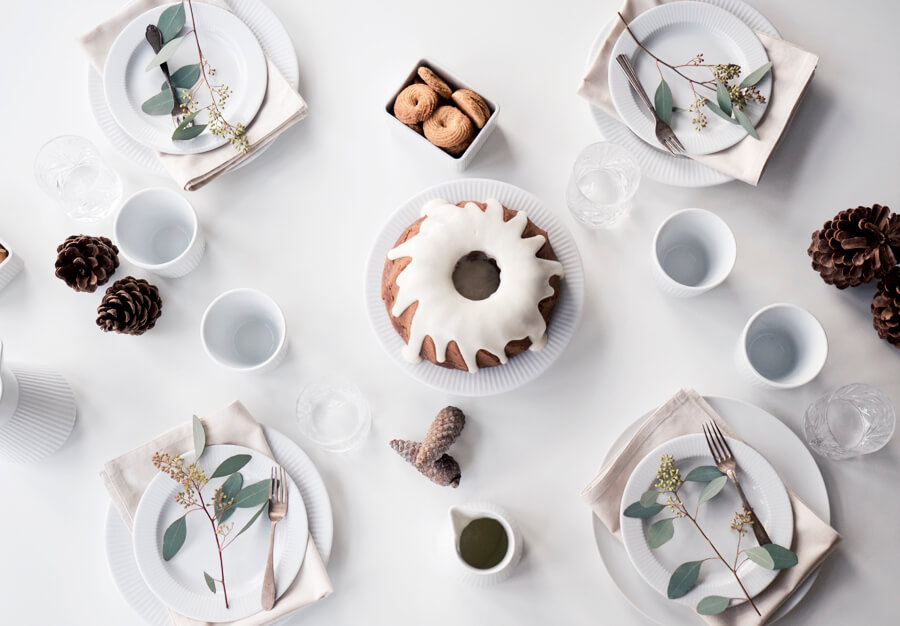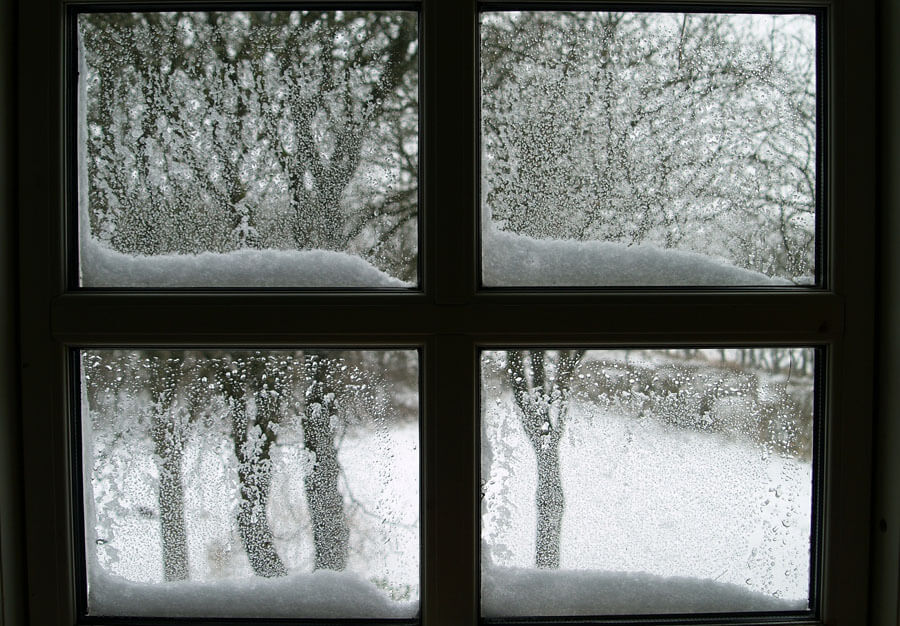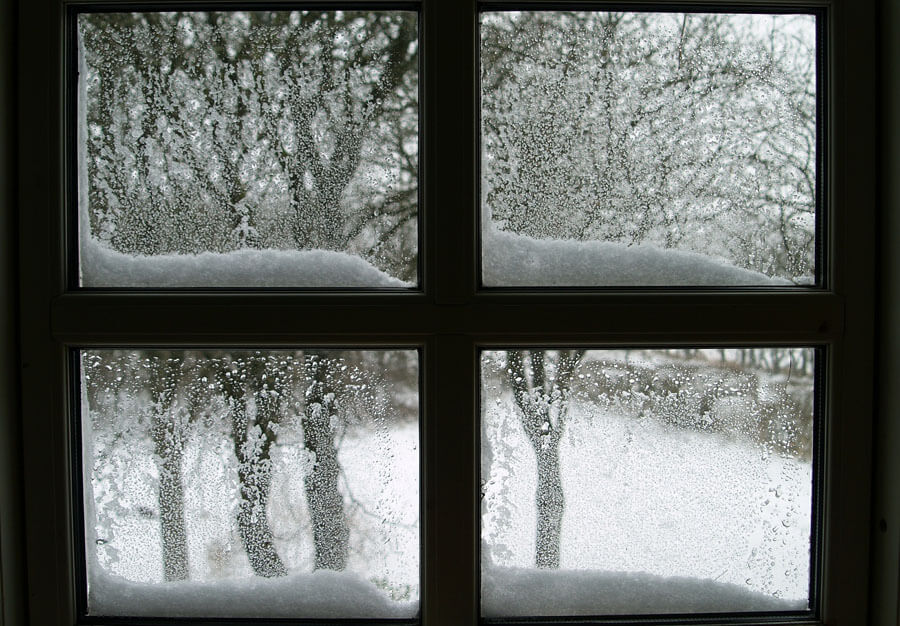 "Hygge is a very special feeling in a special moment, about being completely content and pleased with a given situation without a single worry or feeling of discomfort. Relaxing in a cosy chair by the fireplace, just being alone and enjoying the moment, is hygge. Sitting on a bench in a beautiful park on a summer day and appreciating nature and the accompanying quietness, watching the first winter snow silently fall while sipping hot chocolate with my love, without having to speak a single word, is also hygge.
"To experience it, wear your most comfortable clothing, cuddle up on a soft sofa with blankets, listen to your favourite music, leave all worries behind – don't think about what's to come or what has happened, just be in the now.
"You can have a hyggelig time all by yourself, or share hygge with old friends, family or your better half. Turn off your phones and play a board game, bake cookies or just do nothing, while feeling completely de-stressed."
Follow Cecilia Fahlström's blog at copenhagencakes.com
[Photo: Cecilia Fahlstrom]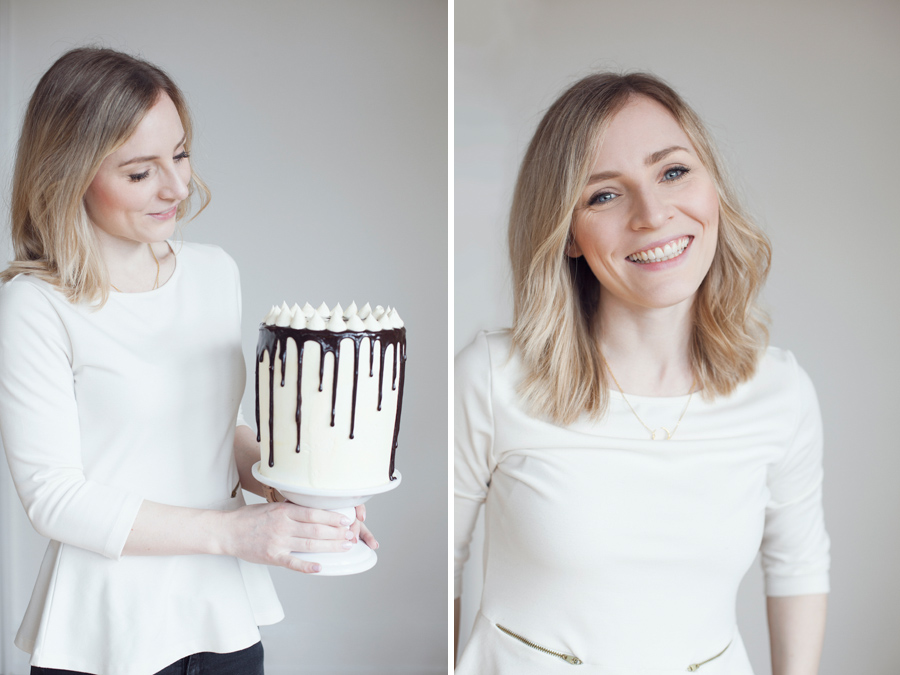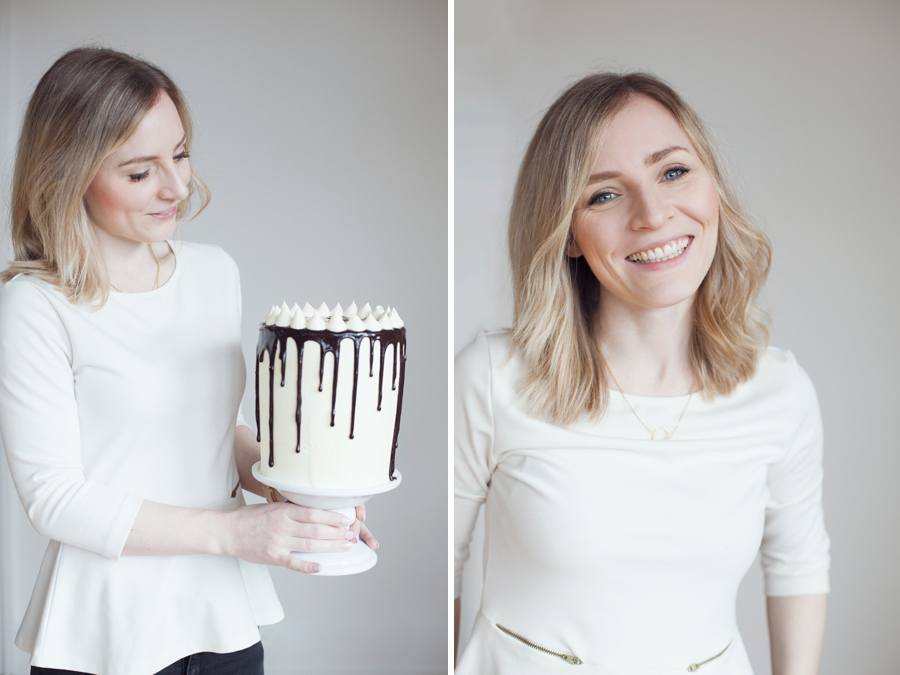 Article by Purnima Shrinivas
How do you most like to bring a hygge-style touch of cosiness to your life?