';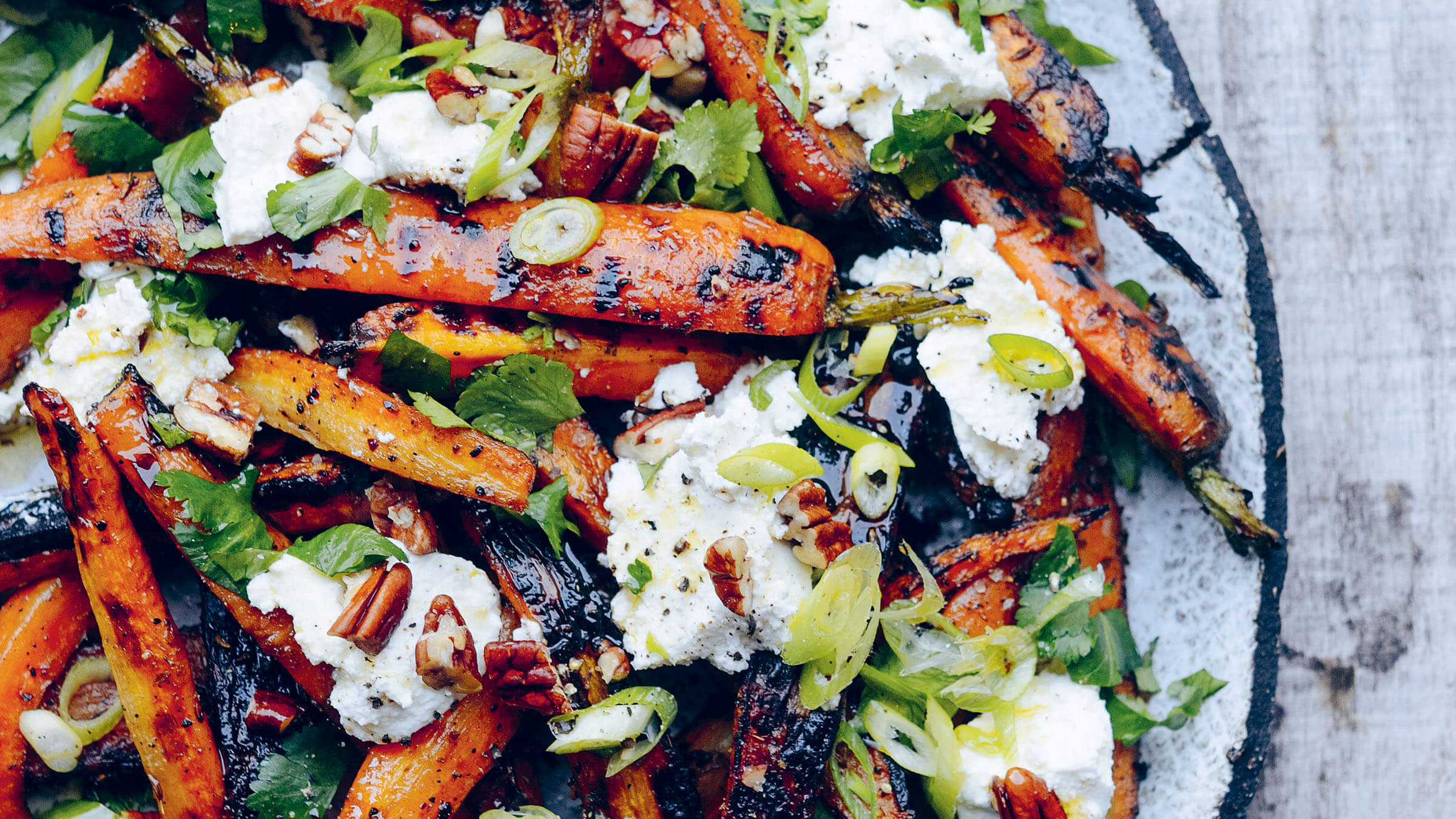 Better overall health, a trimmer figure, a more environmentally friendly diet – there are so many good reasons to up your veggie intake, and there's no better time to start than now. To help inspire you in the kitchen, we reached into our recipe archives and pulled out our favourite veggie-forward dishes. Bon appetit!
Kristin Kirkpatrick's Black Bean Sweet Potato Burger
A rich source of fibre, high in beta-carotene, and packing loads of vitamins and minerals, the sweet potato is a true powerhouse – plus it's mighty tasty, too. Award-winning American dietician and author Kristin Kirkpatrick offers a creative twist on the veggie burger, using sweet potato in combination with black beans.
Get the recipe here. [Photo: Dana McMahan/Flickr]
Robin Ha's Easy Kimchi
Cabbage is the ultimate winter staple, but the thought of limp boiled leaves might not be immediately appealing. Transform your good old napa cabbages into spicy kimchi, and you will never look at this humble cruciferous veg the same again.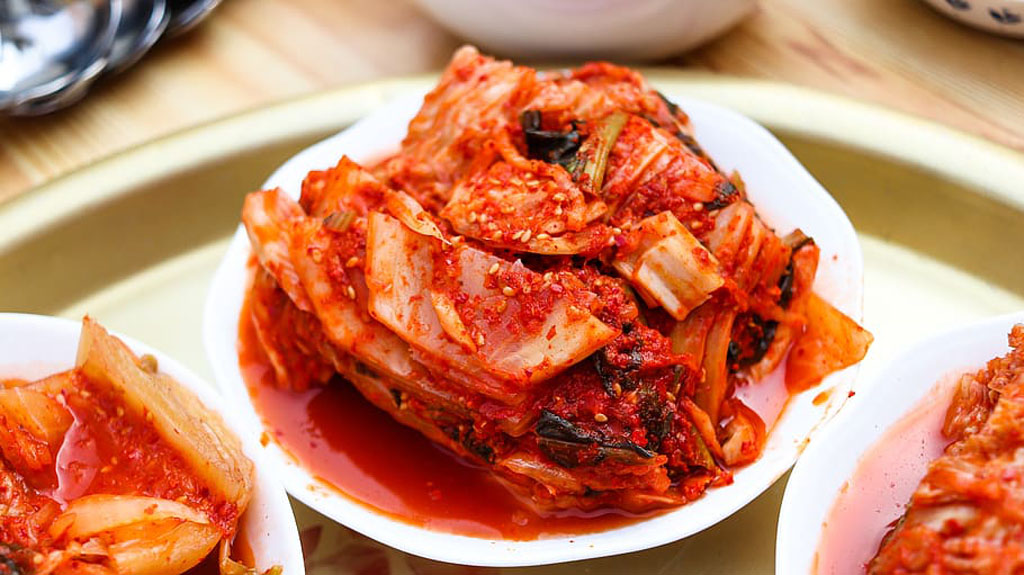 Julia Turshen's Radicchio + Roasted Squash Salad
Think salads are only for summer? Think again. This hearty salad by cookbook author Julia Turshen is a great side dish for your winter dinner parties. It combines bright flavours that can lift you from your cold-weather rut.
Get the recipe here. [Photo: David Loftus]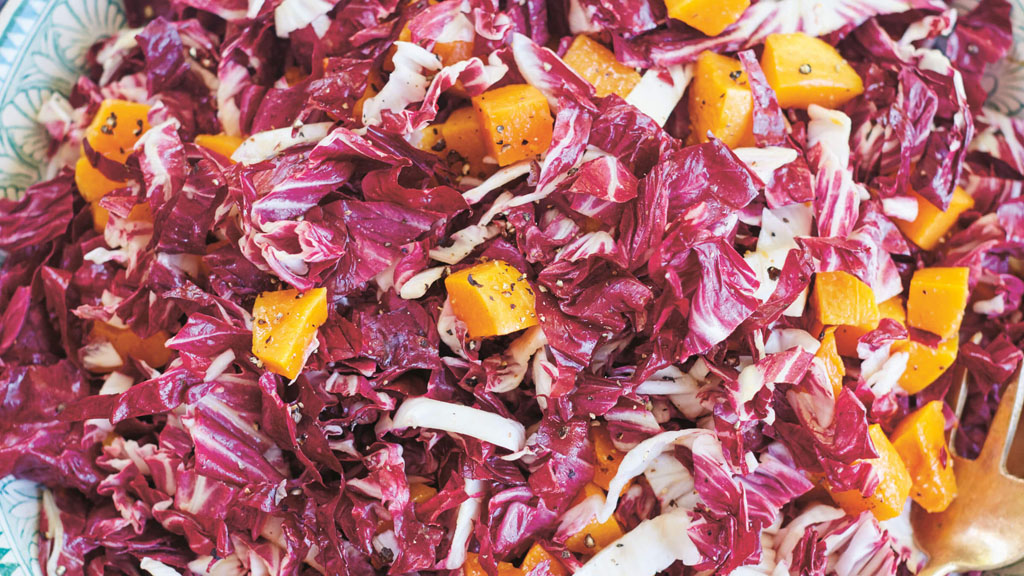 Danielle and Laura Kosann's Lemony Farro Radicchio Salad With Almonds
Another dish featuring radicchio that leaves you feeling pretty good about yourself is this refreshing farro salad with splashes of lemon and crunchy almonds, by sisters Danielle and Laura Kosann.
Get the recipe here. [Photo: Aubrie Pick]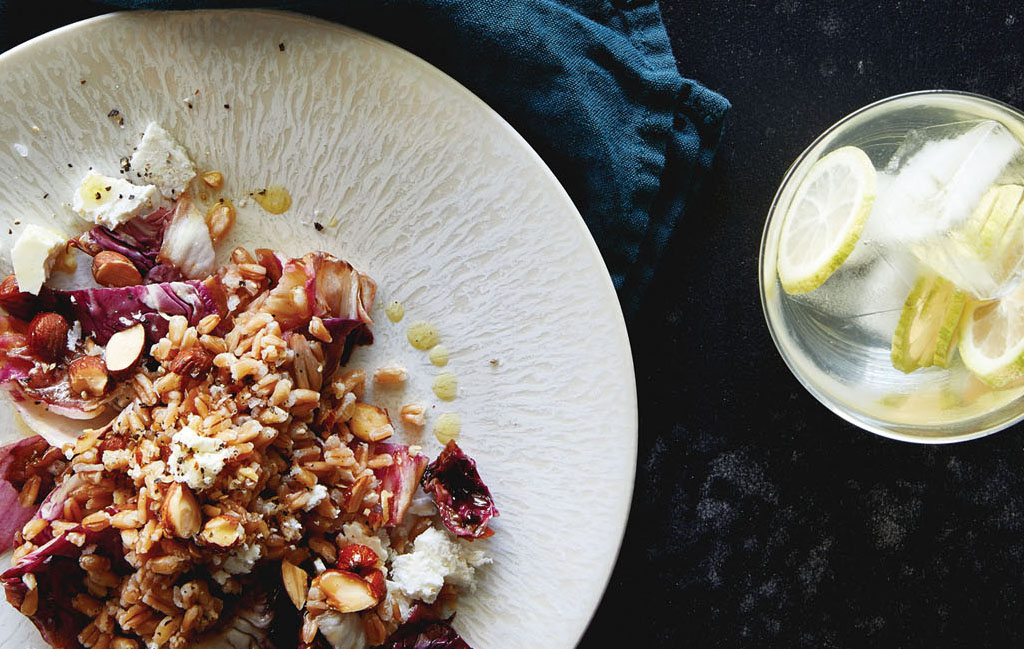 Robin Gill's Smoked Beetroot Tartare
Chef Robin Gill takes the humble beetroot, smokes it and transforms it into a meaty tartare, just as you might imagine it being served in a Parisian brasserie.
Get the recipe here. [Photo: Paul Winch-Furness]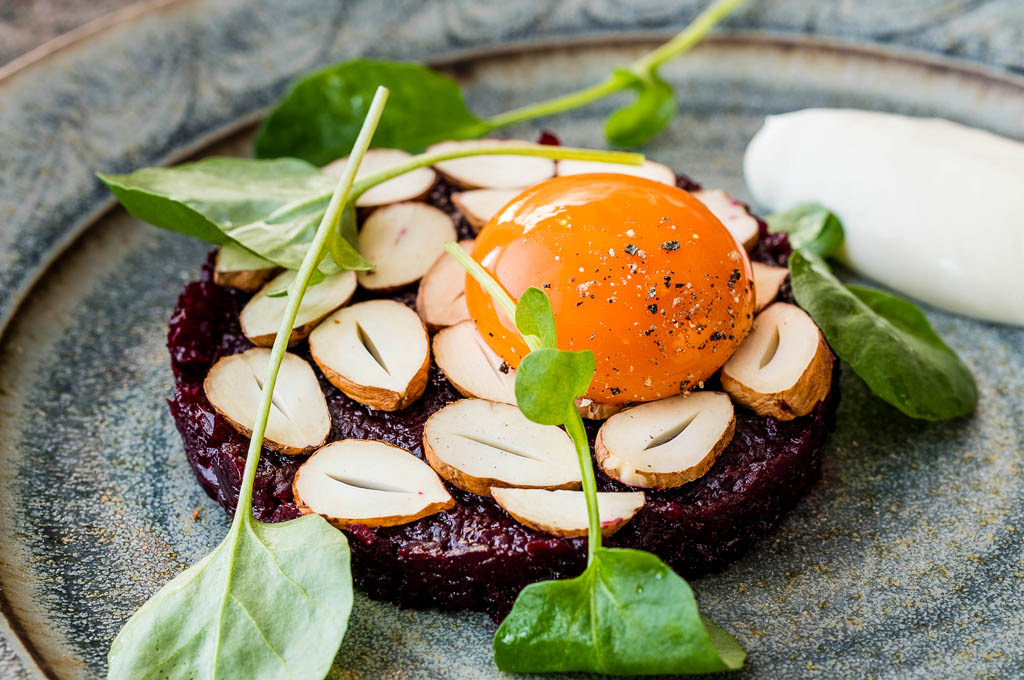 Mimi Thorisson Butternut Pancakes With Sage Brown Butter
Indulging while making sure you get your five-a-day? Yes, please! Cookbook author Mimi Thorisson uses butternut squash purée to make these rich yet light pancakes drenched in sage butter sauce.
Get the recipe here. [Photo: Oddur Thorisson]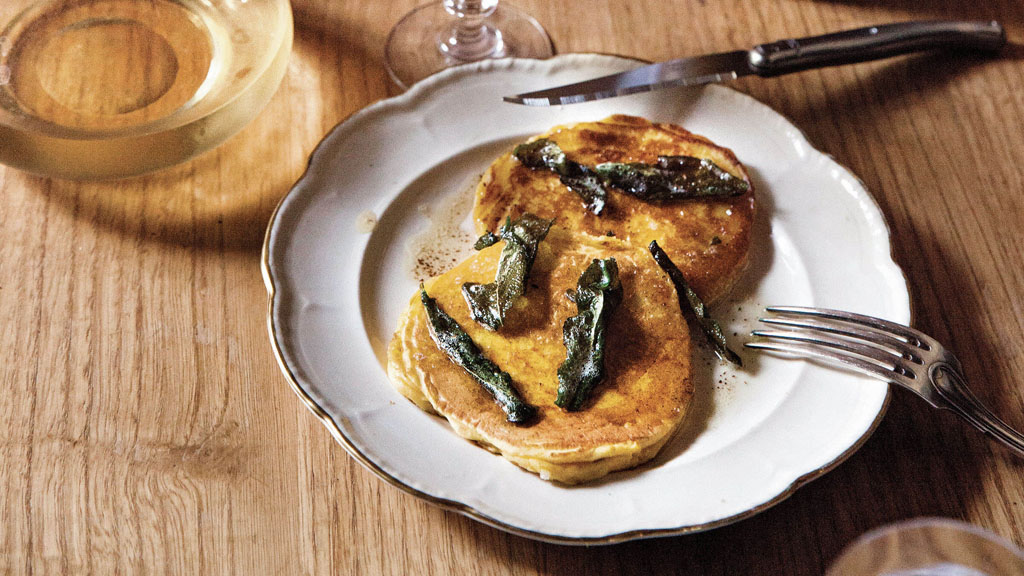 Genevieve Taylor's Barbecued Carrot Salad With Ricotta And Toasted Pecans
Another typically 'summer thing' that deserves a hibernal makeover? Barbecue. If you turn your winter grill on, make sure to toss a few carrots on, then use them for this addictive salad with creamy ricotta and crunchy nuts.