';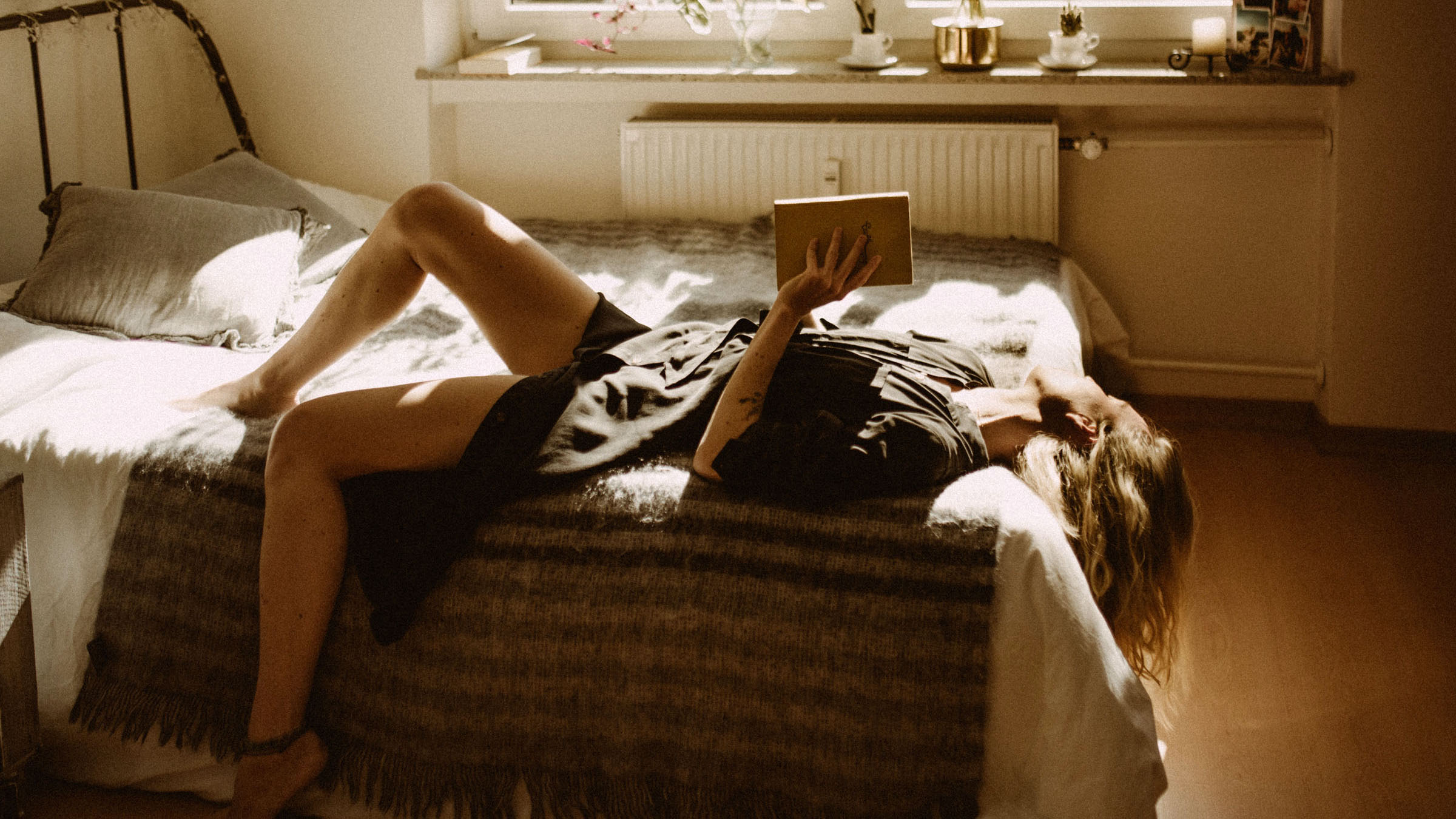 ;
If you didn't get dressed for a certain number of consecutive days at home, you probably noticed how much harder it gets to find the energy to get things done (even if getting things done just means whipping up another batch of biscuits). The trick is to dress in clothes that make you feel good but don't involve a lot of effort, so you can laze around or be productive working from home in style. The right clothes will give you the mental energy boost you need to feel like yourself as we experience this temporary phase of history from home.
Thankfully, Instagram is filled with inspiration. Peruse these sofa chic loungewear looks to discover everything from pajamas (that don't feel strange to stay in all day) to sun-seeking looks and countryside sophistication. You'll find inspiration from some of the most recognisable faces in the world, along with accounts you've yet to encounter. Happy lounging…
Full-On Coordination
Fashion editor, business exec, consultant and entrepreneur Melanie Huynh Utzmann is always a vision with ever-inspiring style, plus content that's as interesting as our pre-isolation days. She poses in her chic home in Paris in a matching grey set – a sweatshirt and sweatpants with a playful fox motif. She wears the look with layered bracelets and white trainers, making the outfit appropriate for a safe, socially distant neighbourhood walk or taking some fresh air in the garden or on the balcony.
View this post on Instagram
Countryside Prep
Wes Gordon, creative director of Carolina Herrera, shares an image of a foal born only four days earlier. The designer is spending his social isolation in the Connecticut countryside. His look is handsome and comfortable, yet sophisticated with a soft-to-the-touch sweater, relaxed-fit jeans and athletic sneakers.
View this post on Instagram
Summer Elegance 
Canadian top model and certified sommelier Grace Mahary invites social media audiences into her quarantine backyard in sunny Los Angeles. Her poolside outfit will be a hit this summer: a scarf wrapped creatively to make an impromptu dress. Beat the summer heat by making scarf looks of your own, from dresses to skirts and tops. If you've never experimented with scarves before, check out our guide to styling summer scarves, or watch these amazing tutorials by Hermès.
View this post on Instagram
In Or Out Of Bed
Admittedly, you may not want to get dressed every day, despite advice to do so. For the days when you'd prefer to lounge in what you slept in, make it a handsome pair of classic pajamas. Opt for a matching set like this striped and cuffed number worn by actress, entrepreneur and philanthropist Robin Wright at home in LA.
View this post on Instagram
Sun Smart
The popular beauty entrepreneur Tata Harper dresses stylishly, too. The eco-conscious Colombian influencer shared an image of herself at home in Vermont wearing an optimistically hued cable-knit sweater and a smart straw hat; one arm is covered in bangles. Recreate this look with soft and chunky knitwear in bright, eye-catching hues.
View this post on Instagram
Take It Easy 
Amsterdam-based creative influencer Veljko wears a simple grey crewneck sweatshirt and relaxed-fit light-wash jeans – a look almost anyone can pull off nicely. Comfortable enough for lounging, it's also appropriate for video calls and heading out to get the mail.
View this post on Instagram
Almost Effortless
Imaan Hammam, a top Dutch, Moroccan and Egyptian model based in New York, makes at-home lounging an effortless fashion goal. She wears an oversized, long-sleeved graphic tee with the sleeves rolled up. Wear a version of this style in your favorite chill-at-home shirt, styling it with relaxed-fit trousers, shorts or a skirt.
View this post on Instagram
Soft And Sexy Separates 
Abigail Cowley, a UK-based beauty therapist, travel agent and fashion blogger has been sharing one at-home wardrobe idea after another. In this look, she wears a soft, button-down, cropped cardigan with a deep V neckline and soft, high-waisted loungewear trousers in a similarly soft colour. Take cues from her outfit to go with cosy fabrics at home, drawstring trousers to adjust comfort levels throughout the day, and sexy sweaters for both practicality and to dress things up. These separates will also style well with a lot of different pieces, so you can wear your favourites over and over again without feeling bored.
View this post on Instagram
One To Live In 
Fashion, beauty and fitness blogger Emily Kammeyer's Earth Day look, from her home in downtown Brooklyn, was a cute, casual and sustainable dress made from organic cotton. The hoodie frock features a drawstring closure and side pockets. Dresses are some of the most comfortable options for lounging at home, and a sportier style like this one makes it easy to get things done around the house, but also feels right for climbing back into bed to catch up on your favourite series.
#staysafe #stayathome #selfisolation #selfisolationactivities #quarantine #lockdown #homesanctuary
View this post on Instagram