';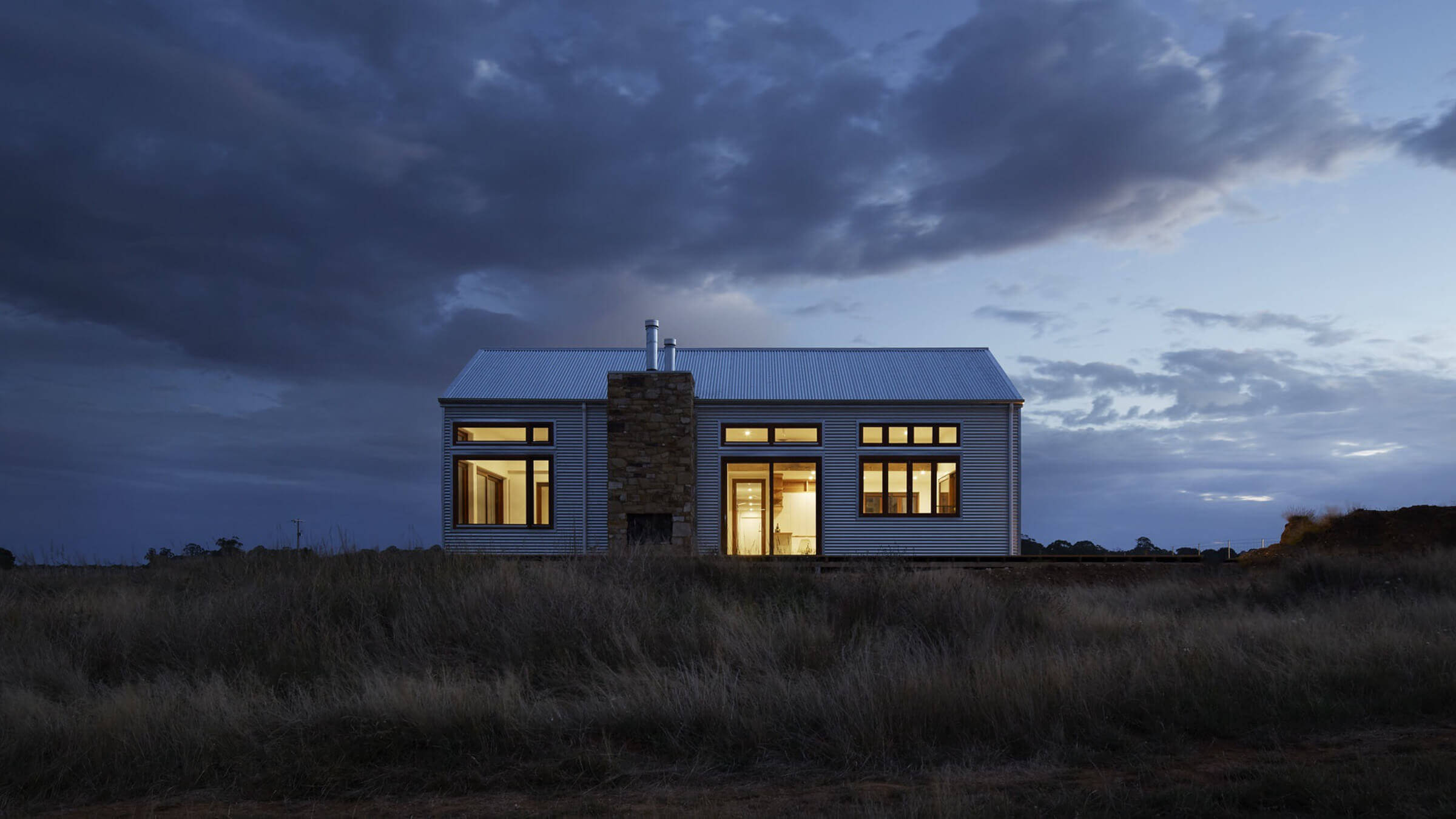 From luggage-tracking devices to anti-pickpocket wallets and personal safety alerts, you can arm yourself against just about any foreseeable risk while travelling (read about our tips here), but there's one thing that might be missing from your security checklist: protecting your home in your absence.
Thankfully, it's easier than ever to monitor your home while you're away and enjoy your travels with peace of mind. Gadget expert Evan Varsamis shares his picks for the top home security devices on the market.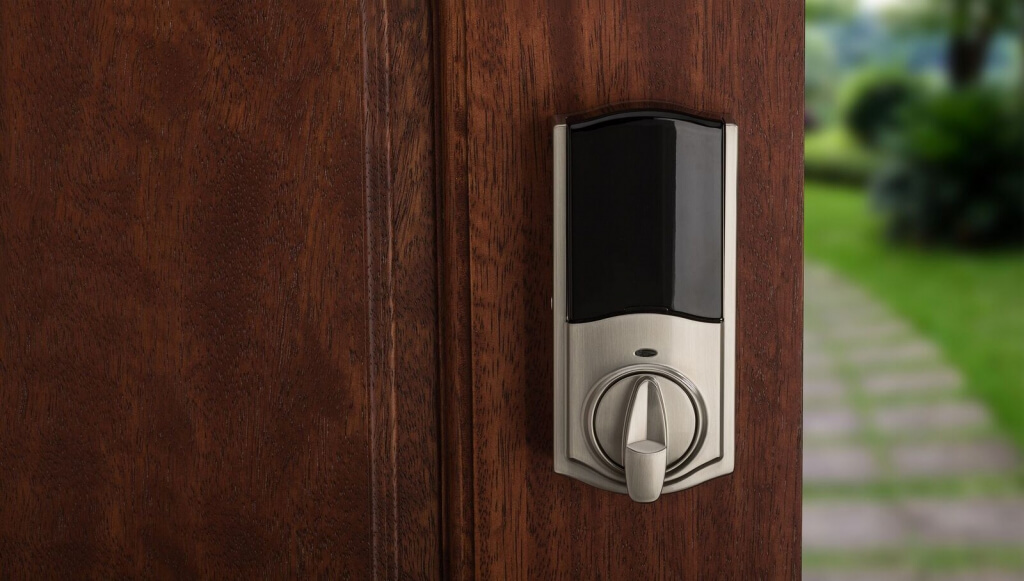 Kevo Convert Smart Lock Kit
This easy-to-install replacement for your existing deadbolt gives you the ability to monitor your door no matter where you are. By giving lock-compatible eKeys to your family, friends, pet sitters and houseplant minders, you can use the accompanying app to remotely grant or deny access to your home, as well as see who has entered your house and when.
Read more at thegadgetflow.com
Riley WiFi Home Monitoring Robot
Rest assured that your home is safe while you're away with the Riley WiFi Home Monitoring Robot – like a tiny security guard for your house. Acting as a set of eyes when you're out and about, this intelligent robot roams around using its durable tracks that can handle every surface from tile to carpet and grass. Riley remains connected to your home's WiFi network to transmit live HD video and audio directly to your smartphone.
Read more at thegadgetflow.com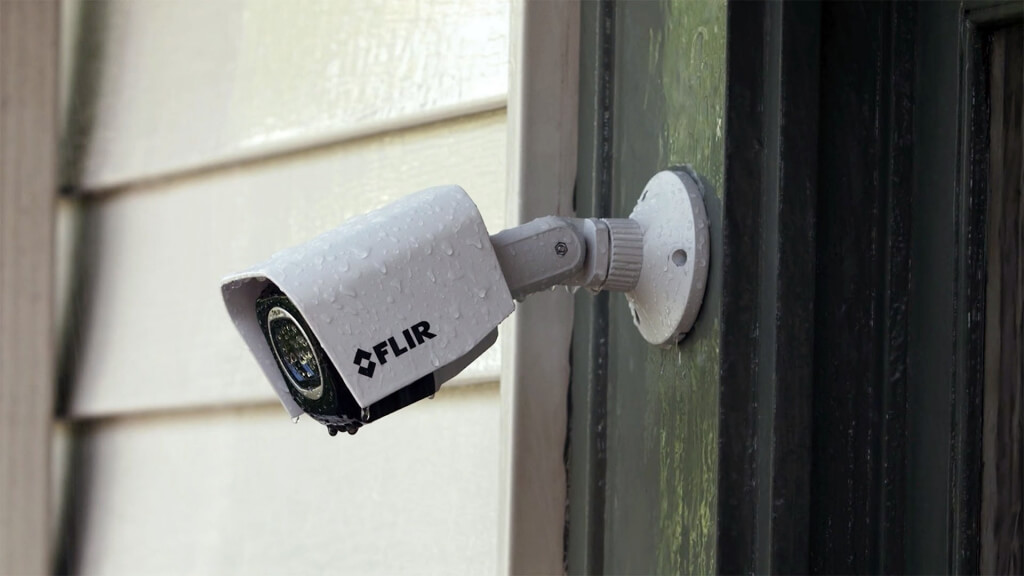 FLIR FX Outdoor Wireless HD Security Camera
Offering unparalleled image quality, this powerful camera can connect to the Cloud, giving you on-the-go monitoring access from your smartphone or other device. The RapidRecap technology intelligently condenses the video clips taken from outside your house, so you can quickly and easily catch up on all the action without spending hours watching clips. You can also use the SmartZone technology in the iOS app to create specific zones of interest.
Read more at thegadgetflow.com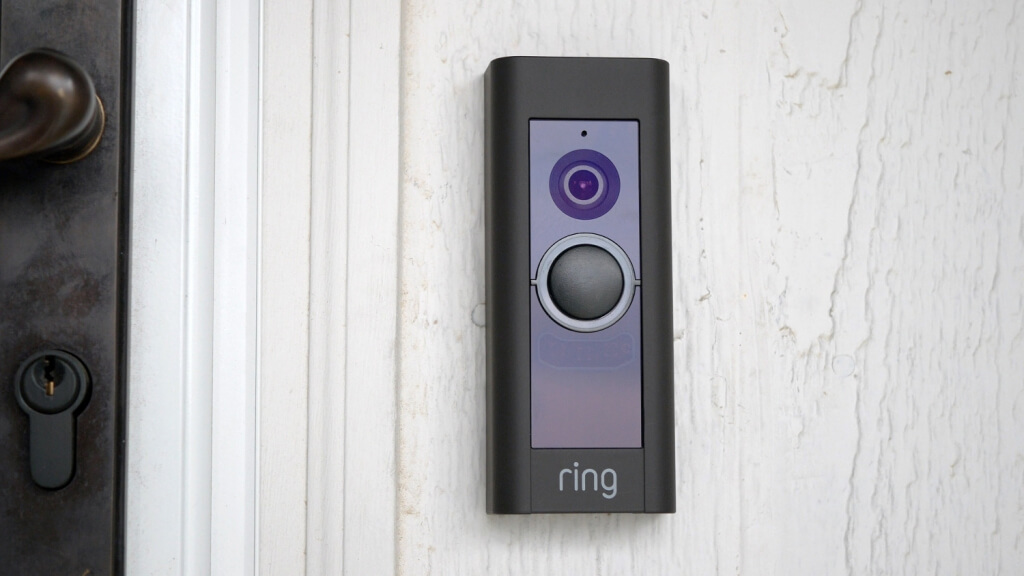 Ring Video Doorbell Pro
Compatible with both iOS and Android devices, this intelligent doorbell uses WiFi to connect to an app and give you a live view of your front door. Equipped with a wide-angle lens, the camera records in HD video so you can stay up to date with anyone (or anything) at your front door.
Read more at thegadgetflow.com
Ring Stick Up Cam Security Camera
Designed to work in tandem with Ring's video doorbell, this camera employs infrared motion sensors to detect movement around the outside of your home. If anything suspicious is afoot, you instantly receive a notification on your smartphone and can use the built-in microphone and speakerphone to communicate with whoever is on your property, as well as to pivot the camera remotely. Night vision capabilities ensure you're able to monitor your residence around the clock, even in the dark.
Read more at thegadgetflow.com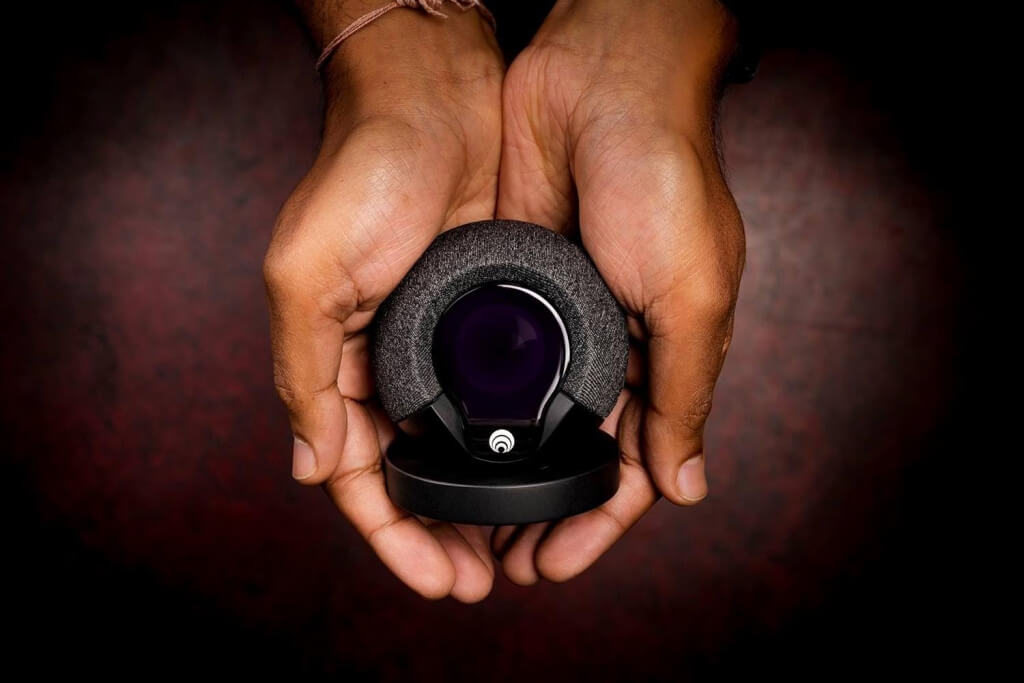 Cocoon – Smart Home Security
Equipped with Subsound technology, this device monitors activity in your home, learning about your usual routines and adjusting to your lifestyle. If Cocoon senses something unusual, it sends high-quality video straight to your smartphone so you can take action and feel safe. Whether you're coming home late or getting up in the middle of the night, Cocoon lets you know that you're safe before you even open a door.
Read more at thegadgetflow.com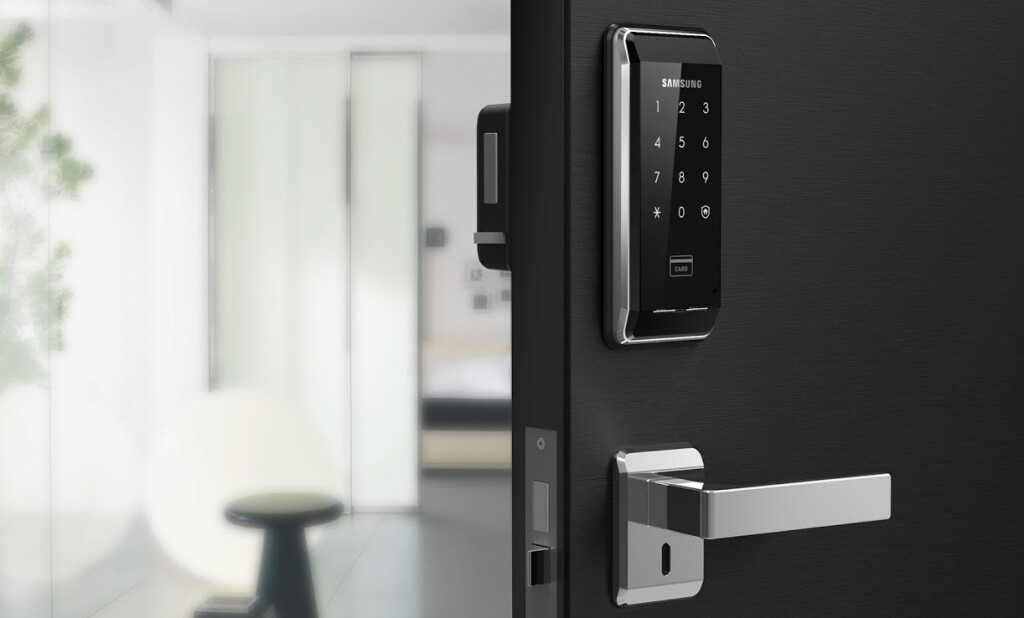 Samsung SHS-2920 Digital Door Lock
Applying the power of circuit technology to withstand high-voltage electric shock, this electronic lock is one of the safest around. Along with fire safety measures (if the indoor temperature reaches 60 degrees or above, an alarm will sound and the lock will automatically release), it also provides extra anti-theft security (an alarm goes off if the door is unlocked from the inside when you're not at home) and an automatic locking function that means you'll never forget to lock the door again.
Read more at thegadgetflow.com
Welcome – Home Security Camera
A revolutionary smart home security camera designed to be aimed at the front door from the interior of your house, Welcome is equipped with face recognition technology, which allows it to not only provide you remote security monitoring, but also alert you whenever your kids or elderly parents pass in front of the camera. You can create profiles for each member of the family, and use the app to monitor who is at home and who's away – not to mention be alerted if an unidentified person enters your home.
Read more at thegadgetflow.com/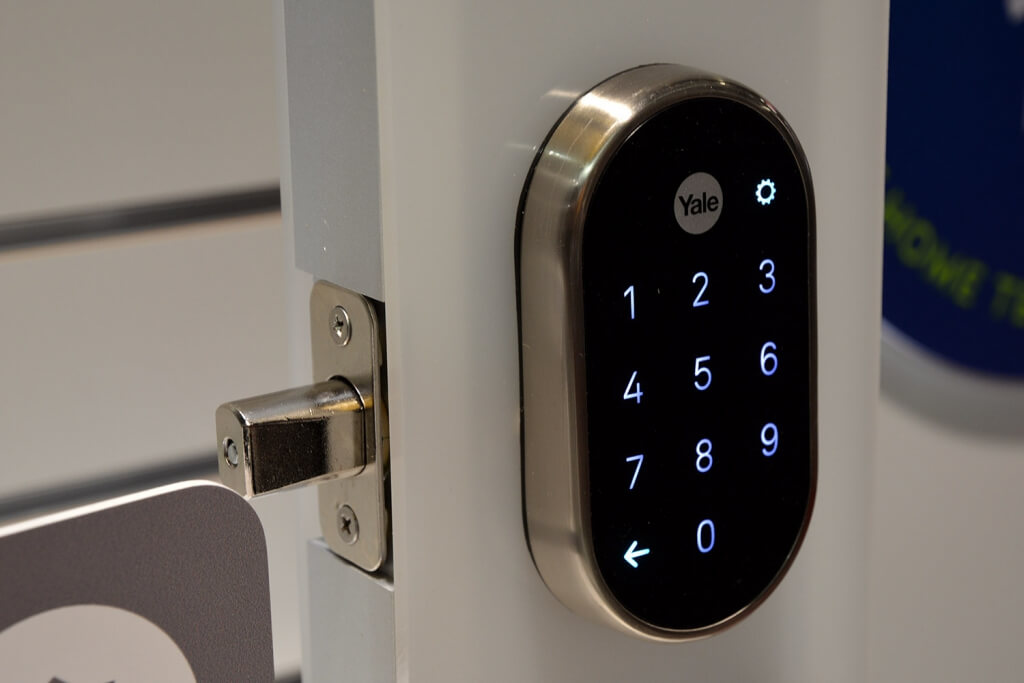 Linus Lock by Yale and Nest
Calling on 172 years of tried-and-tested locks and mechanisms developed by Yale, the Linus Lock uses the latest connected home technology by Nest to provide you with the protection and intelligence your modern home requires. Easily installed, the Linus Lock replaces the deadbolt on your door with a 'smart' one that, by issuing different passcodes to various family and friends, can inform you via app of comings and goings at your home.
Read more at thegadgetflow.com
Presence by Netatmo – Outdoor Security Camera
This is outdoor security camera does more than the usual surveillance duties – it has people, car and animal detection, allowing it to report in real-time if someone is found loitering around your home, if a car enters your driveway or if your pet is in the yard. The ultra-precise alerts let you know instantly about your immediate home surroundings and whether something fishy is going on there, and even lets you turn on your outdoor flood lights remotely.
Read more at thegadgetflow.com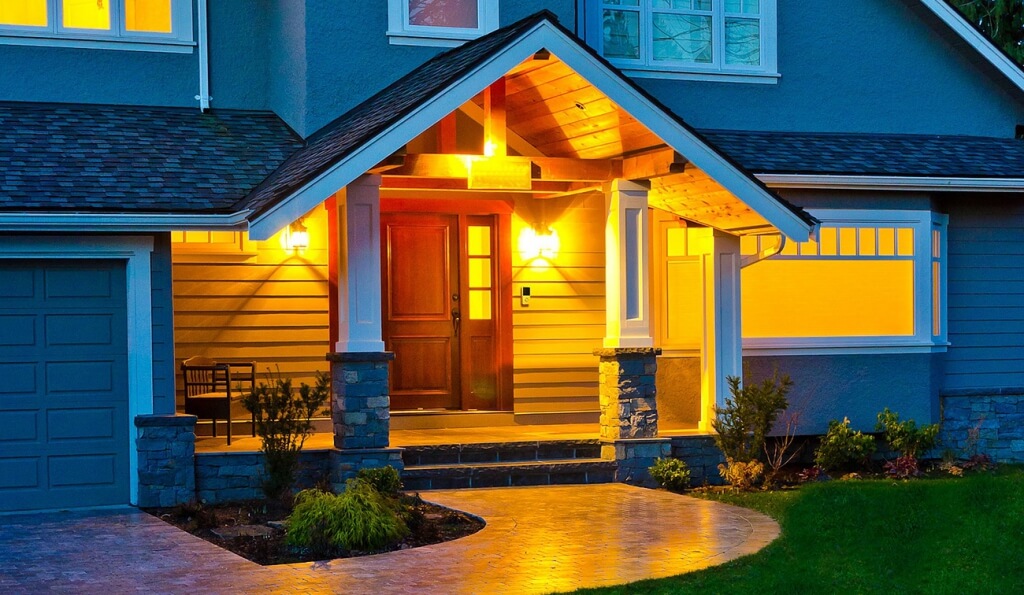 RemoBell Wireless Video Doorbell
With this handy front porch fixture, once a visitor comes to your door, you receive a notification on your smartphone. The HD 720p video feed lets you see who it is with an incredible 120-degree viewing angle, while two-way audio allows you to communicate with the visitor directly. With an advanced motion sensor and infrared night vision, RemoBell ensures no one comes to your door unnoticed.
Read more at thegadgetflow.com
SkyBell – WiFi Video Doorbell
Using a built-in motion sensor, SkyBell is awakened by someone arriving at your door, whether they ring the bell or not. The high-quality images along with a controllable contrast toggle are guaranteed to give you a clear picture, while the accompanying app lets you awaken SkyBell to get a live view from your front door whenever you'd like, as well as enabling you to speak to and hear any visitors.
Read more at thegadgetflow.com
About Evan Varsamis
Evan Varsamis is the CEO and Founder of The Gadget Flow, a powerful online platform for discovering the world's coolest new devices and high-tech accessories. Evan is a leading voice in the world of gadgets and tech, and as an American Express Global Citizen he shares his top new product finds – for work, play and everything in between – each month. Find out more about The Gadget Flow and get the app here.