';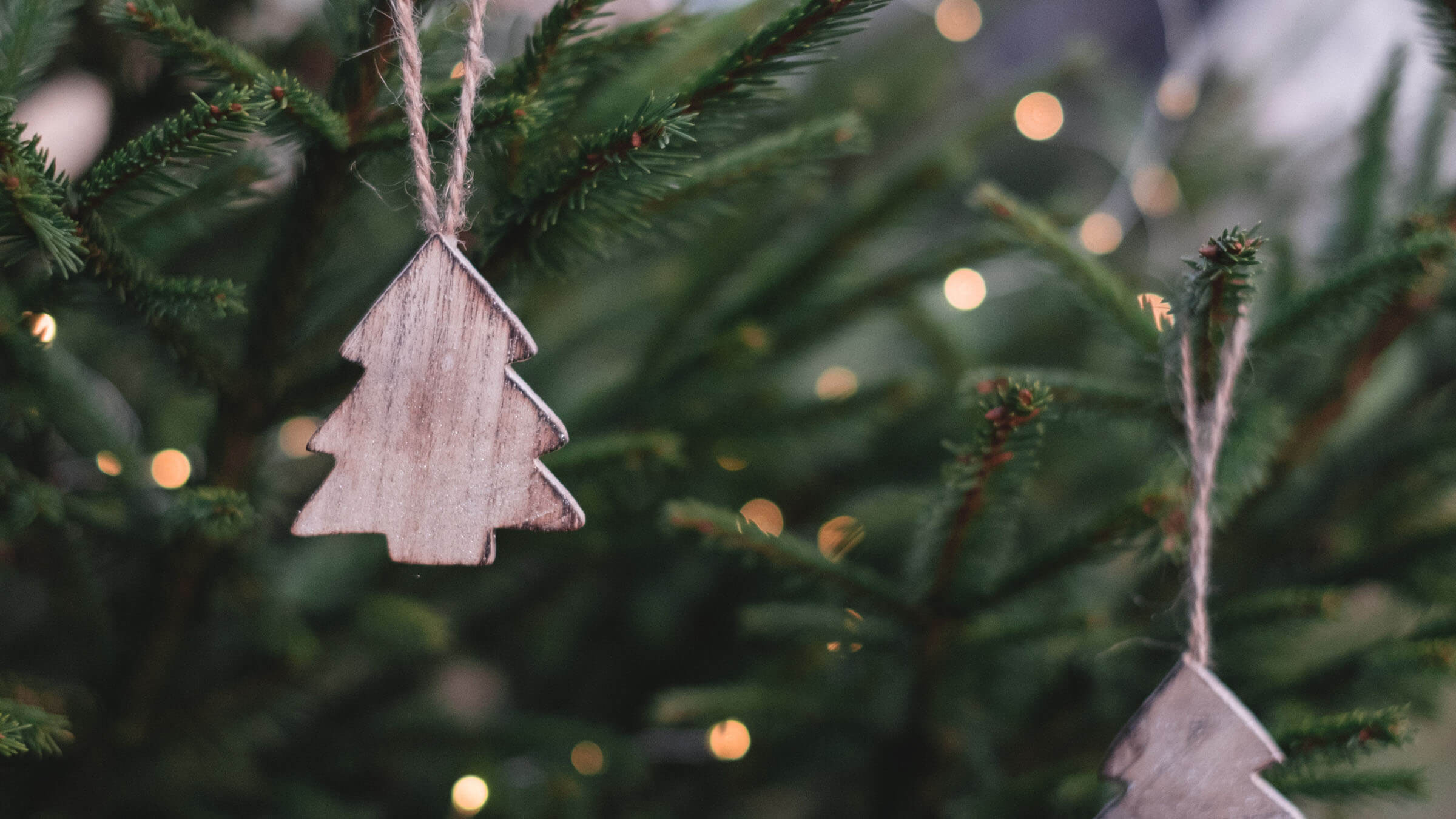 ;
The holiday season maybe the most wonderful time of the year, but sadly it can also be a period of overindulgence, pollution and wastefulness – in other words, a burden on the planet. Don't let that dampen your holiday spirit, however. From the tree you buy to the ornaments you hang, the gifts you give and the food you cook, we show you how to decorate and celebrate without being a squanderer or a Scrooge.
Choose An Eco-friendly Christmas Tree
Christmas trees are one of the most enjoyable traditions of the holiday season, but not so much when the celebrations are over and they're lying dead or discarded in a pile on the street. So pause and think before you decide what tree to pick this year. "Eco-friendliness" should drive your decision: If you're looking for a real tree, check whether it has been grown sustainably, and look for certification (e.g., FSC in the UK). Don't forget to recycle it at your local council afterwards.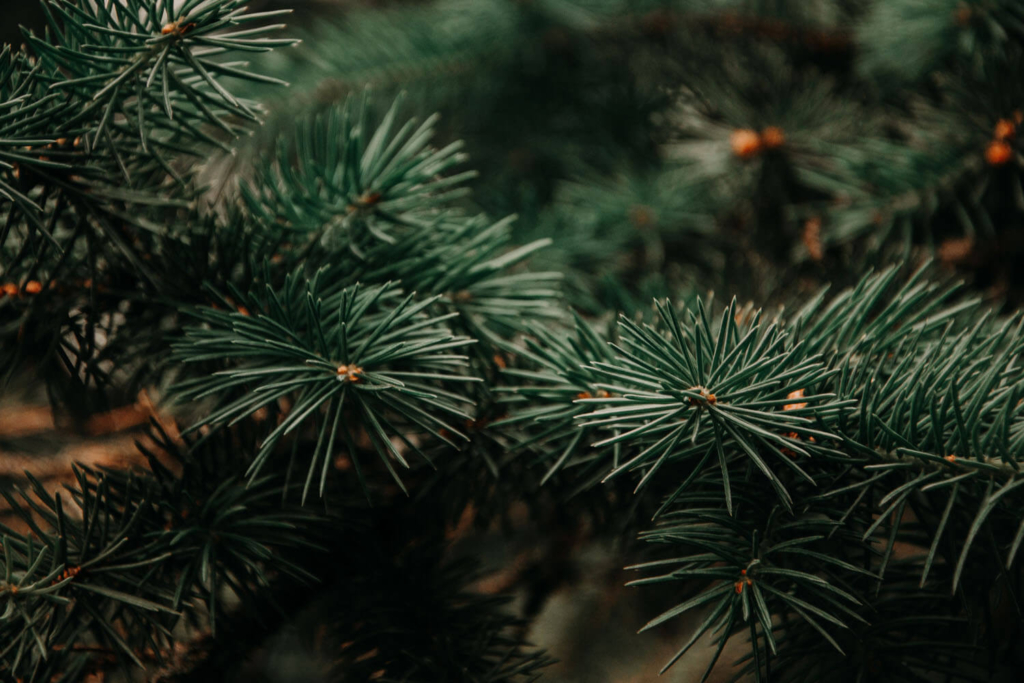 Alternatively, how about renting a tree from a nursery, garden centre or Christmas tree hire service? Delivery and collection are usually included, and the tree will be cared for after it's returned. Thinking of a potted tree that can be reused the following year? Note, however, that this option requires considerable care and maintenance.
If buying an artificial tree, know that it can't be recycled, so try and look for a pre-loved one. If you already have one from the previous year, make it last as long as possible; switch to a greener option at time of replacement, or maybe DIY your own using stuff lying around the house.
Holiday Decorations? Just DIY
From natural wreaths to handmade ornaments and Mason jar crafts, there are plenty of ways to make holiday decorations at home that are planet-friendly, pretty and penny-wise at the same time. They're also a great way to have fun and keep the kids busy during the holidays.
If you like to DIY, try your hand at natural citrus ornaments – they're simple, smell wonderful and look gorgeous – like delicate stained glass circles under the lights. Note that decorations don't have to be complicated or over-the-top; opt for simple paper snowflake garlands to hang on the mantle or by the window, Mason jar candle holders to leave around the room, glittering pine cone ornaments, or creative table arrangements using dried twigs, cinnamon sticks, ferns and dried berries. Don't have the time or creative energy? Purchase local, handmade decorations – you'll be supporting local, sustainable and ethical businesses while you're at it.
Switch To Energy-Efficient Lighting
If you're looking at purchasing new lights, think about switching to LEDs – they guzzle 90% less energy than incandescent lights and lessen your carbon footprint as well (Tip: Choose warm white, non-flickering LEDs). Also, see if it's possible to set a timer on your outdoor light displays so they turn on after dark and shut off before bedtime. Consider lighting up entryways and foyers with non-toxic, scented candles made from beeswax, vegetable wax or natural soy wax to achieve a warm, welcoming and fragrant holiday glow without ratcheting up your electricity bills or releasing chemical nasties into the environment.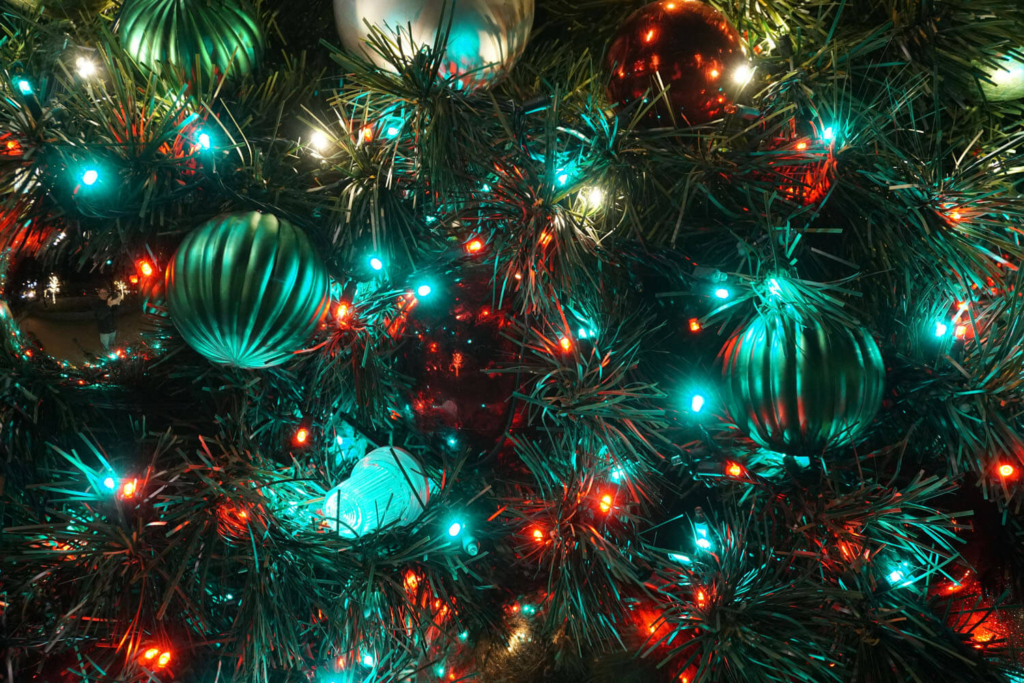 Go Paperless; Design Your Own Holiday Cards
Instead of opting for commercial cards, cut your card footprint and send out e-greetings and invitations this holiday season. They not only save paper and plastic, but are also wallet-friendly and can be customised according to your needs while sparing landfills from excess waste (see Greenvelope and Paperless Post for designs and templates that look like the real thing but include options to personalise with photos, text and designs).
Prefer a traditional holiday card? If you're the artsy sort, why not make your own using recycled scraps or what's readily available at home? There are several online tutorials to get you started, using paints and paper. Alternately, consider purchasing recycled cards and also make sure to recycle the cards you receive – enquire with your local participating charities about their holiday card recycling programmes.
Gift Mindfully And Meaningfully
Not all gifts have to be store-bought: For the makers among us, the holidays are a wonderful opportunity to craft a personal and thoughtful gift using recycled materials. Buying gifts? Choose what's sustainable, useful and conscious, steering clear of random or use-and-throw varieties. Experiences, donations, subscriptions to e-books or music downloads, homemade foods, handmade items, donations and personal time make practical gifts without waste.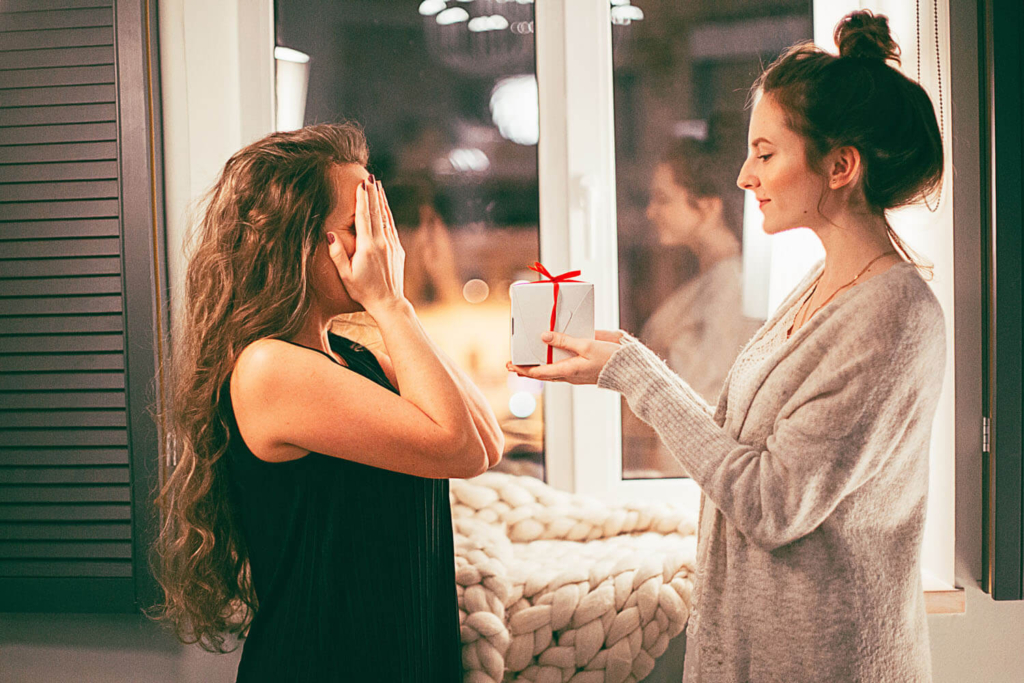 And when it comes to the number of gifts to be exchanged, simplify and shorten your list. For instance, put the names of all family members in a box or hat and take turns picking one name each – not only have you effectively reduced your gift list from many to one, you can also focus on getting a thoughtful gift while cutting down on resources.
Recycle And Wrap
As far as possible, avoid fancy wrapping paper. Instead, save and reuse gift-wrap or choose gift-wrap made from recyclable material. Remember "sustainability" is what you're seeking, so get creative and make your own wrapping from brown paper (repurposed from grocery bags), tea towels, cloth, old maps, story book paper, sheet music, or coffee/tea stained paper (for a vintage look and feel). Then tie them up tastefully with natural string bows or twine.
Entertain Consciously
When it comes to holiday entertaining, swap single-use serve ware and cutlery (anything disposable like straws, plastic cups, forks, knives, etc.) for regular ware. If you don't have enough to serve all your guests, you could ask a friend or relative to bring their set.
Food wise, it's a good idea to buy local, seasonal, organic and free-range, supporting your local farms whenever possible. Then go one step further and minimise consumption of animal products – start with a plant-based Christmas dinner this year, and see how you feel.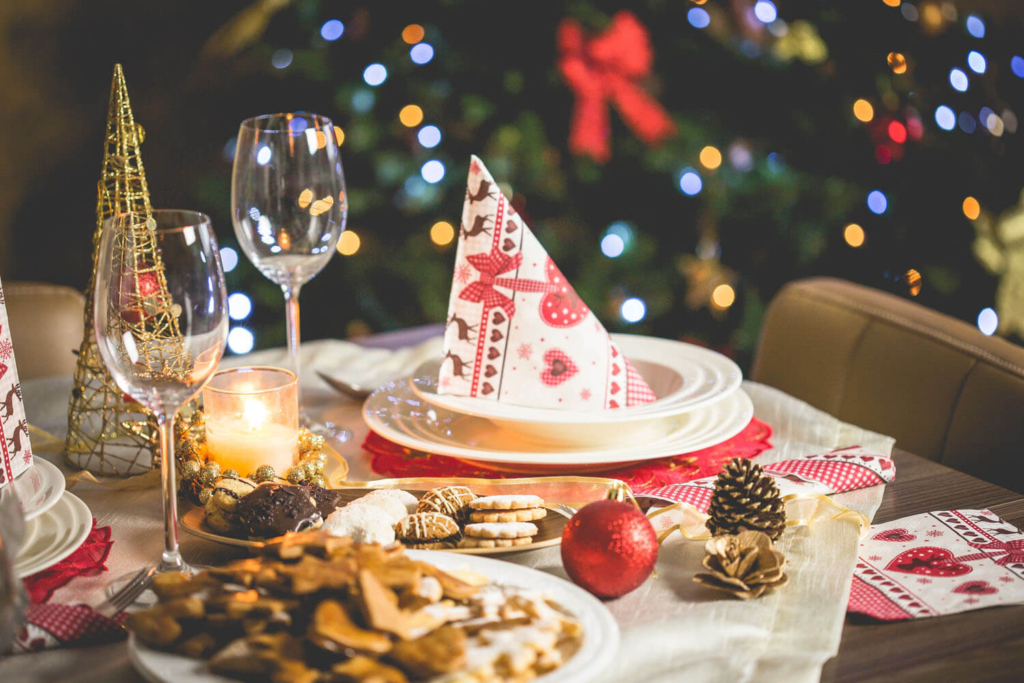 And when you're done with the feasting and merrymaking , don't just discard what's leftover, see what you can put away in the freezer, what items can be creatively transformed to create new meals and what can be donated to a food bank or composted in your backyard.
Donate
'Tis the season for giving. Rummage through your cupboards and closets for used clothes, unused gifts and sparingly used items, and donate generously to local charities and homeless shelters. Declutter, make room, help the needy – you'll feel lighter, happier and better from within. Repeat the exercise again immediately after the holidays.