';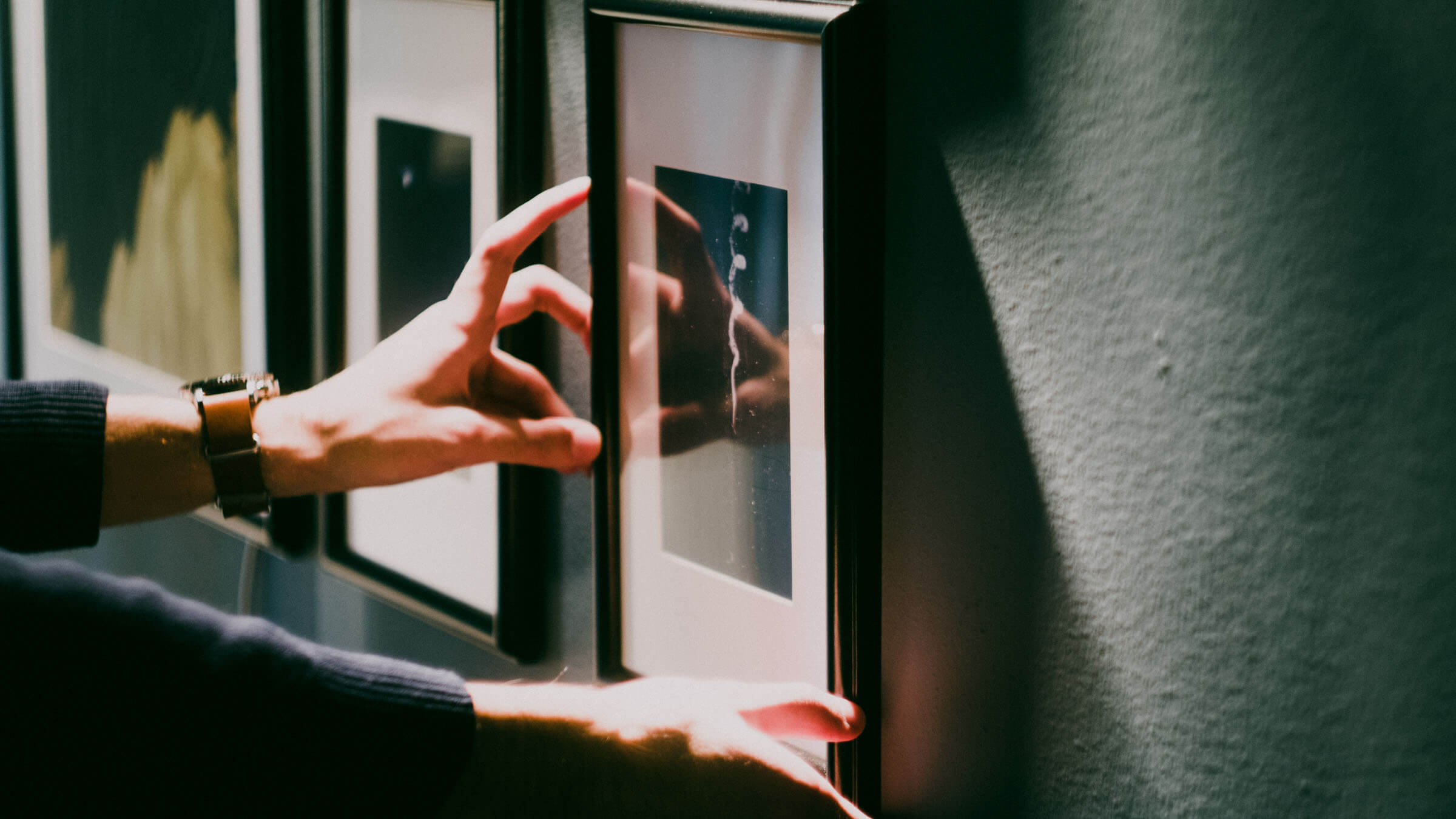 ;
We already dedicated a whole story to buying art on a budget, including insider tips on buying from online galleries, investing in limited edition prints and small works, or buying at art fairs or open studios. How conventional! Now go one step further, think outside the box and look for art in truly unusual places.
Thrift Stores, Charity Shops And Flea Markets
Hold your eye-rolling at this suggestion and hear us out. You may think that digging through thrift stores, charity shops and flea markets for works of art is a needle/haystack endeavour – and you may be right – but one lucky thrifter once found a painting that has since been authenticated as a Jackson Pollock worth millions. Her story was told in the documentary Who the #$&% Is Jackson Pollock?.
Even if you don't find a collector's item by a modern American master, you stand a pretty good chance of finding an affordable piece you love in that proverbial haystack. Don't try to figure out which style is in fashion, what other people will think of it or what it might be worth. Instead, follow your instinct and buy art that appeals to you, that will look good in your home and that will make you happy.
Buy Prison Art
Prison art programmes have been around for years, but more and more correctional facilities around the world are discovering the transformative powers of art – and sharing the results with the public. Engaging in decorative or performing arts classes is more than just a way to pass the time (although staving off boredom is a big motivator): creative work gives inmates a sense of purpose, can help build self-confidence and allows them work through emotional or psychological issues. On a more practical level, discovering creative talent and acquiring artistic skills helps inmates prepare for life outside prison walls and may just show them a new avenue for a self-determined life on the straight and narrow.
The sale of prison art – often through websites run by charities, or the prisons themselves – usually contributes to rehabilitation programmes, but a sizeable portion of the profits often goes directly to inmate artists, who can start saving money for life on the outside or make life on the inside a little more comfortable. Last, but not least, some of the work available through online prison art galleries is of outstanding quality – at highly affordable prices. Try Koestler Trust in the UK, the Prison Arts Coalition in the US, and various programmes in NSW, Australia.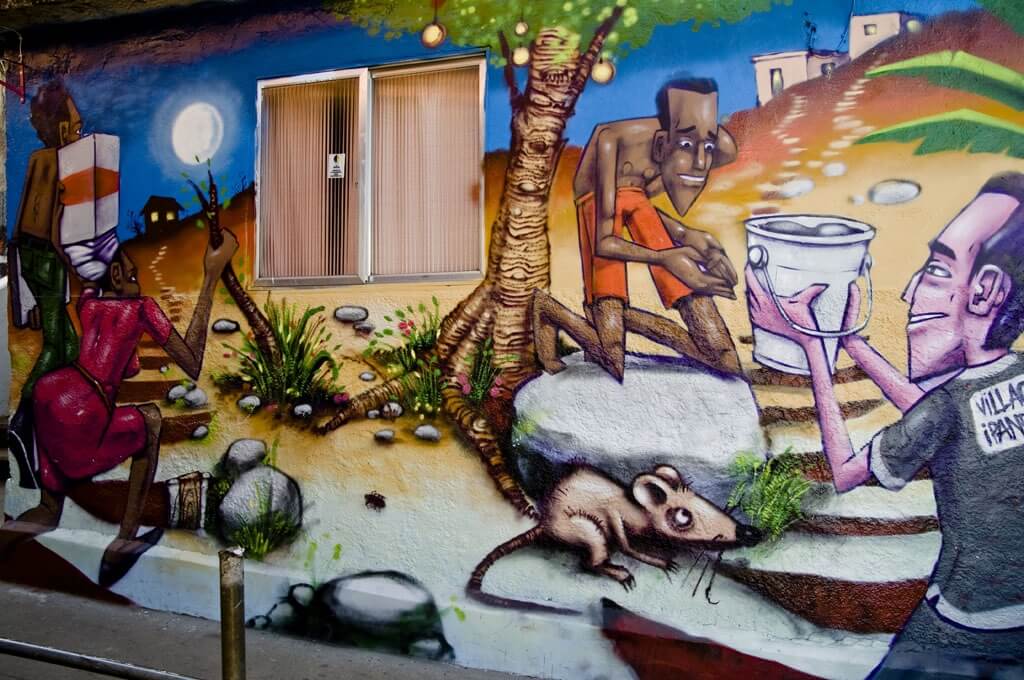 Seek Out Artists In Underprivileged Communities
If you live or are travelling in a country with large underprivileged communities, seek out artistic talent in areas without easy access to the traditional structures of the art world. Art schools, galleries, museums and curators are few and far between in Southeast Asian slums, African townships, Latin American favelas and barrios, and North American ghettos, but lack of infrastructure does not equate to lack of talent.
In some cities, small steps are being made to provide an avenue connecting "social outsider" art to the mainstream, for example by showing Soweto township art in Johannesburg's hip Maboneng district or introducing tourists to favela art in Rio. Dharavi, Mumbai's largest informal settlement, has even hosted an ambitious art biennial. Although it is unclear whether there will be another edition, the colourful event demonstrated the creative potential hidden "on the wrong side of the tracks". Of course, we don't suggest you wander into the worst neighbourhood in town on your next holiday, searching for the undiscovered local talent, but keep your eyes and your mind open.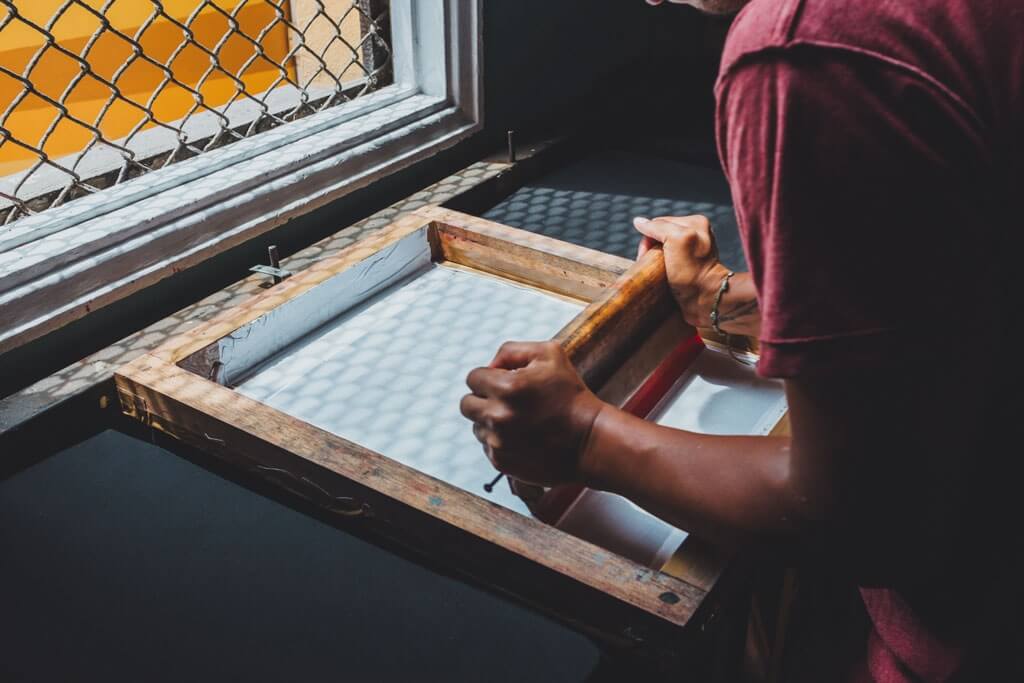 Buy Art Online
The easiest way to buy art online is, of course, through established internet galleries, but if you're confident enough, cut out the middleman and buy straight from artists. You just need to know where to look.
Keep an eye out for artists whose Instagram you enjoy – if you like their social media snaps, chances are you'll also like their work. After all, if "artist" Richard Prince can sell prints of other people's Insta posts in a gallery, then you can use the platform to commission an original. You can also find talented artists who haven't hit the big time yet selling craft as a side hustle on retail platforms like Etsy, so next time you order a cute brooch, quirky t-shirt or colourful pottery, ask the seller if they also create decorative art. Online platform Deviant Art actually sells prints in a dedicated online store, but you can approach artists directly to enquire about originals.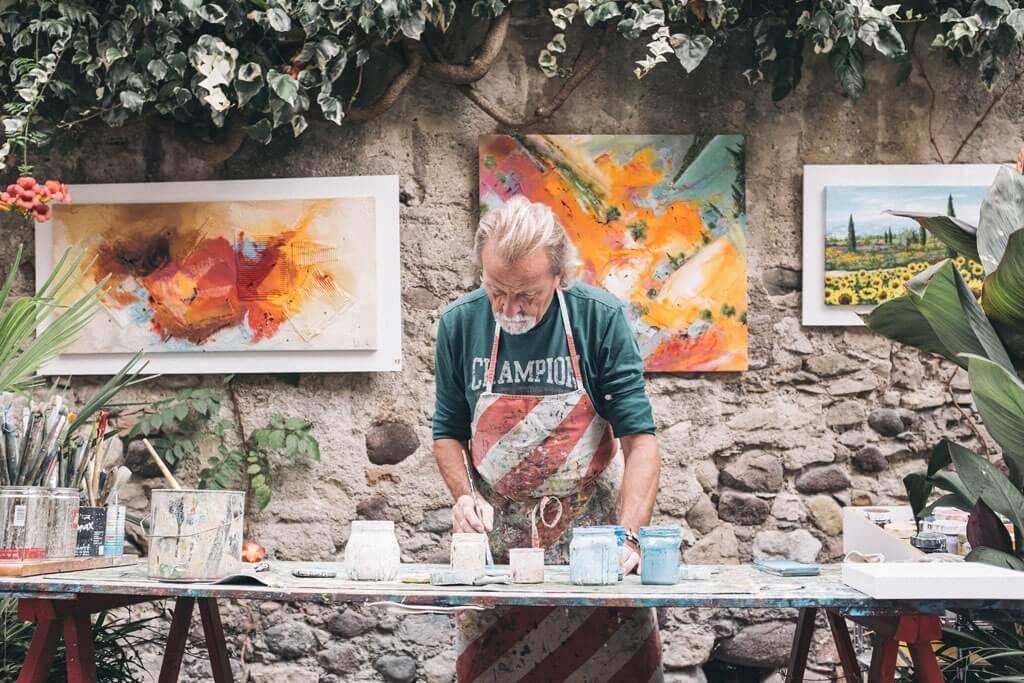 Find Artists At Craft Markets
Much like creative artists day-jobbing as Etsy crafters, you will often find that sellers at craft fairs harbour ambitions beyond the easily palatable jewellery, homewares and trinkets they make for a living. This is particularly true in holiday destinations where certain styles, popular with the tourist clientele, are produced for sale, although they may not reflect the taste or artistic vision of their creators. Don't be afraid to strike up a conversation, ask if there is anything less conventional available or enquire about the possibility of specially commissioned work. You'll never find a more affordable opportunity to get a painting or sculpture made to your specifications by a true artist – and you might just provide them with the inspiration they need to go from craft market seller to independent artist.
[Photos: Top: courtesy of CSNSW; Museu de Favela]
Which unconventional art source will you explore for your next piece?