';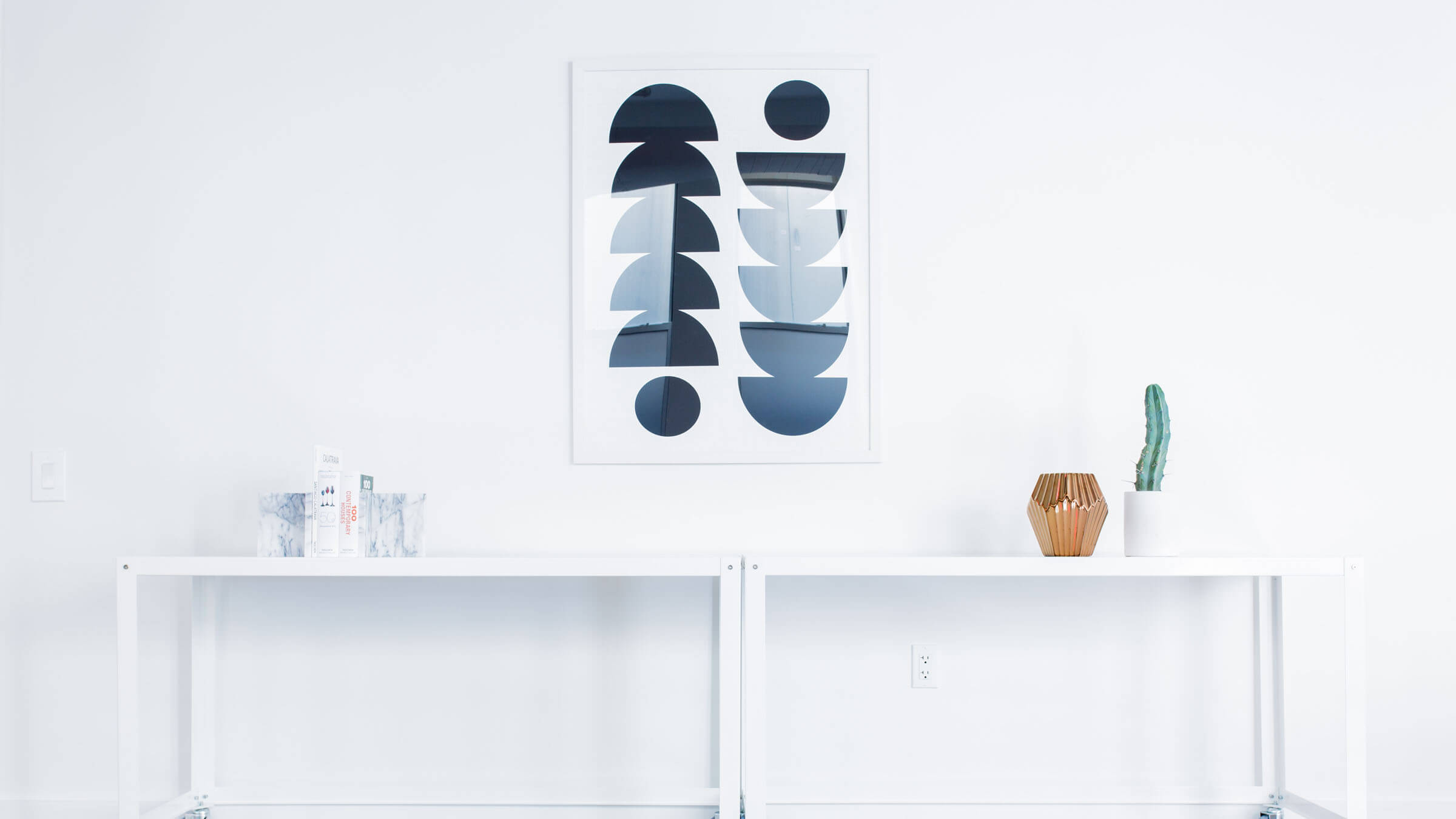 ;
Art collecting is often framed as an activity for the affluent, a hobby for heiresses and an investment opportunity for oligarchs. In reality, record-breaking art auctions, collections worthy of their own museums and artworks that change hands for millions only represent a tiny fraction of the art world. The rest offers something for every budding art collector. Regardless of your personal taste, expertise or budget, here's how to start a contemporary art collection, according to experts.
Go Online
As with any purchase, large or small, the internet is a great place to start comparing prices. Rebecca Wilson, Chief Curator of Saatchi Art, which offers a free art advisory service, recommends online art buying as an easy way to start a collection:
"Building a contemporary art collection, especially with a constrained budget, can pose an interesting challenge for a first-time collector. While the traditional art world has made buying art an opaque and often daunting experience – keeping prices hidden and excluding all but a select list of clientèle from making purchases – the internet has opened up new avenues for discovery and access. 
"Sometimes, our collectors know exactly what their taste is, and they work with us to narrow down their search for just the right artwork. Other times, people come to us with a blank slate, and we can help them identify what appeals to them. 
When it comes to budget, set a limit and stick to it. There's nothing worse than falling in love with a work only to discover it's way outside your limit. Consider limited edition prints, which tend to be more affordable than paintings, and can often be shipped rolled, which saves on shipping costs. 
"In terms of investing, the expertise of a curator can really help. For those who are looking for guidance, we publish an Invest In Art report every year based on my research into recent MFA graduates whose works indicate a strong style and the potential to rise in value. While there are no guarantees when it comes to investing in art, and we always recommend buying what you love first and foremost, it's exciting for collectors to follow the careers of these young artists and know that they were among the first to collect their works."
Think Big (Editions)
If the idea of limited edition prints appeals to you particularly, LUMAS, a chain of over 40 galleries selling limited edition art globally, is a good place to start. You can also order from the LUMAS catalogue online. Heike Dander, Executive Curator, explains how the collection comes together:
"With over 3,000 works by 250 established artists and extremely promising newcomers, we deliver a comprehensive look into the contemporary art and design scenes. The artworks are available in hand-signed limited editions, usually of 75 to 150. We scour art fairs, festivals, the internet, and even photography blogs. There is so much to discover.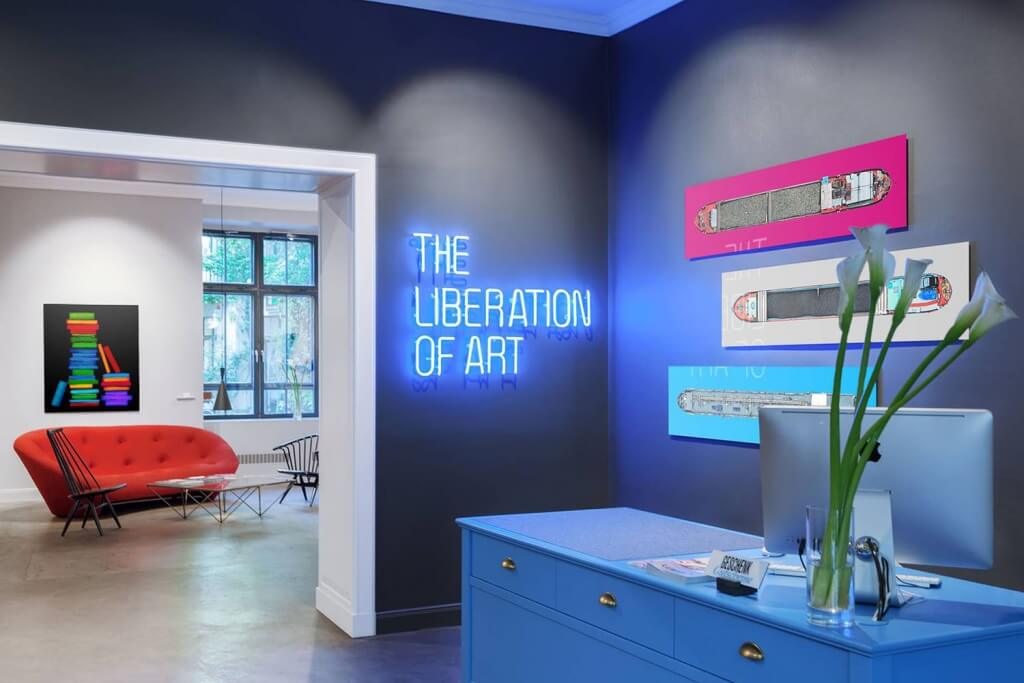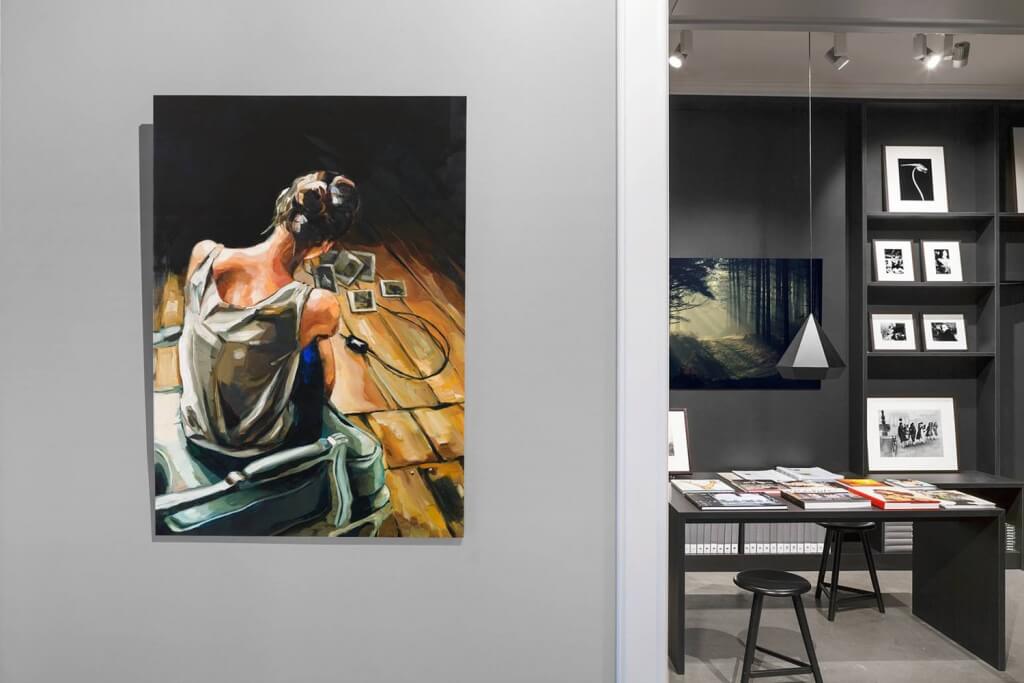 [Photos © www.lumas.com]
"We take recommendations from our artists seriously, we have scouts in certain countries, and we have subscriptions to all the relevant photography and art magazines, of course. Our Portfolio Team then screens all of this input. We hold a weekly art conference, in which we examine hundreds of works and decide with whom we would really like to work. Our acquisitions generally occur through us actively approaching the artist.  
"The most important thing is how you feel about the artwork. Art should bring you joy, evoke emotions and remain fascinating, no matter how often you look at it. If that is the case, then it really does not matter whether the picture is going to appreciate in value or not."
Visit An Art Fair
If the thought of walking into an art gallery seems intimidating, an art fair is a more noncommittal way to see what's available, without the pressure to buy. For art collectors on a budget, the Affordable Art Fair, which is held in locations across America, Asia and Europe, is the perfect place to start. Vanessa Seis, the Fair Director of Affordable Art Fair New York's Fall edition, encourages visitors to trust their instincts:
"Starting your collection can be intimidating, but it's important to remember that buying art is an emotional experience, and you don't need to be a seasoned collector to find a piece of artwork you love! 
"A great way to enter the art market and see what's out there is to visit an art fair, like the Affordable Art Fair, where you can explore a variety works by different emerging and established artists. Talk to the gallerists and ask them about the work—they are there to help! And if you're on a budget, consider limited edition prints and photographs, or smaller works that may be more affordable. Many galleries also offer payment in instalments!"
Think Small
As a rule of thumb, smaller pieces of art are less expensive than larger works. Post Modern takes that rule to the extreme, offering postcard-sized art at very affordable prices. The original pieces, often signed and numbered, are available online, but also at events, in (museum) shops and at the Amsterdam studio of creative director and curator Woes van Haaften. He insists on the value of real art in a world that interacts so much with virtual images: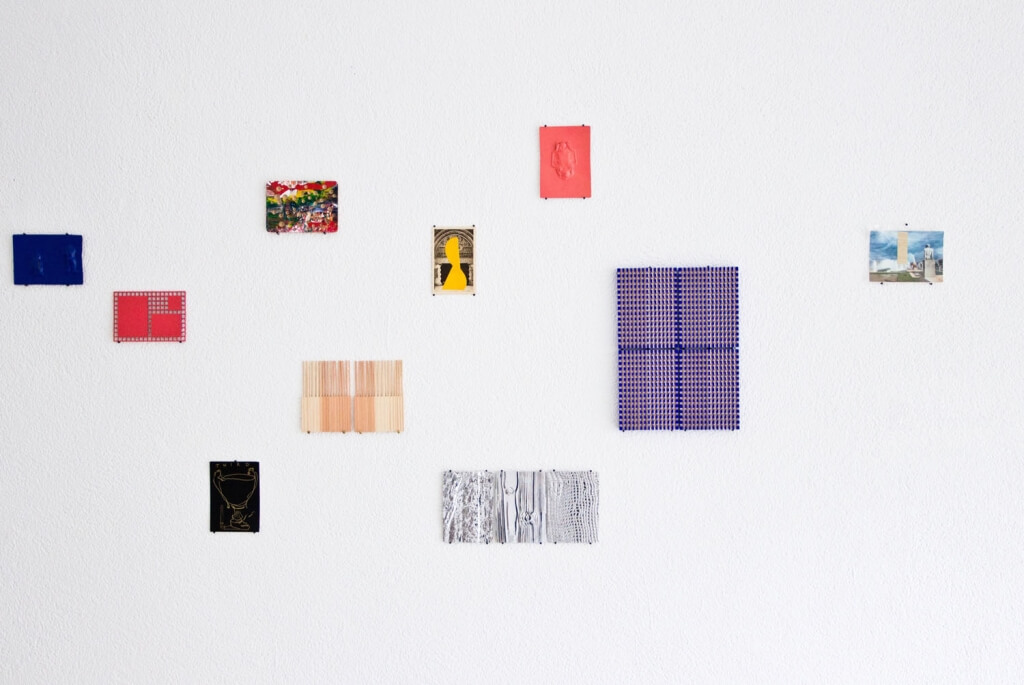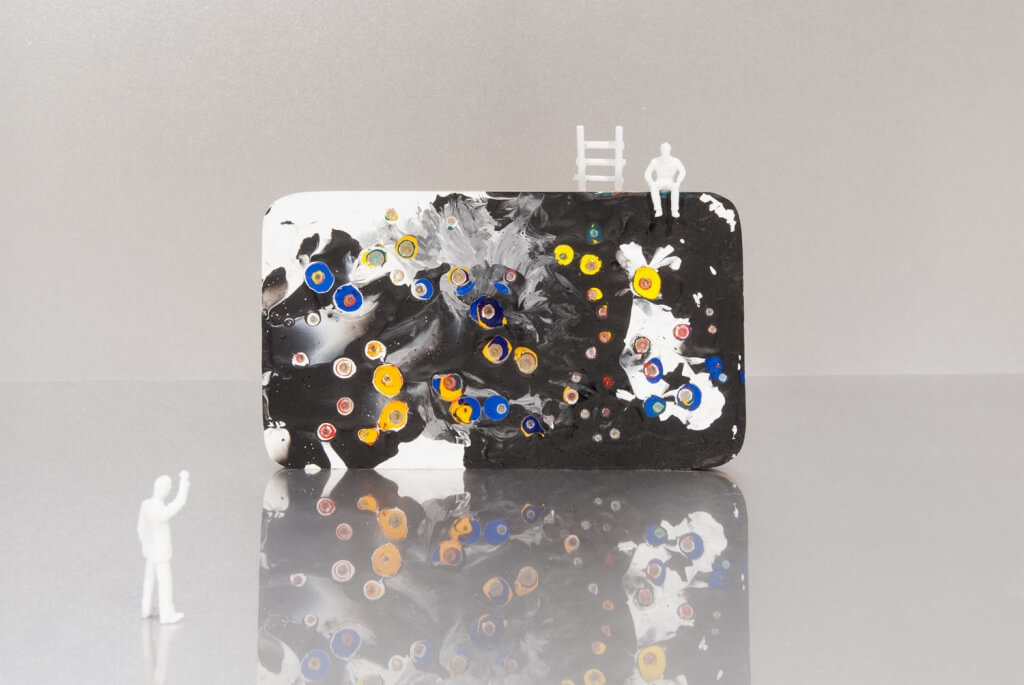 [Photo Left: Xandra van der Eijk, Photo Right: Roosje van Donselaar & Woes van Haaften]
"We live in a visual culture. Each day we share our fascinations and inspirations with the whole world through images. But while swiping and scrolling, these images come and go at a fast pace. With Post Modern we give the people the possibility to share and cherish images that get 'richer' with time. 
"Post Modern features a growing collection of affordable postcard-sized artworks created by well-known artists and designers. We challenge them to tell their 'story' on a small scale. Here tiny, affordable, one-of-a-kind, handmade artworks by leading, contemporary makers are accessible for a broader audience. The small art pieces are intimate worlds that offer you new insights and perspectives each day, every day."
Support Your Local Artist
Art collectors can save a lot by cutting out the middleman and going straight to the source. Open studio days are a fantastic opportunity to see artists at work and pick up their art at affordable prices.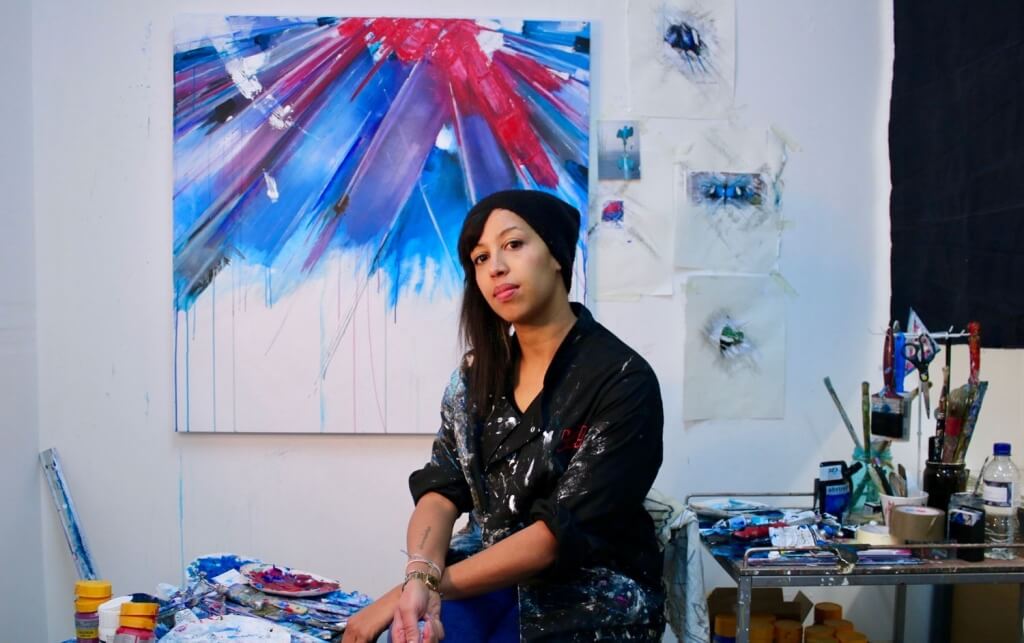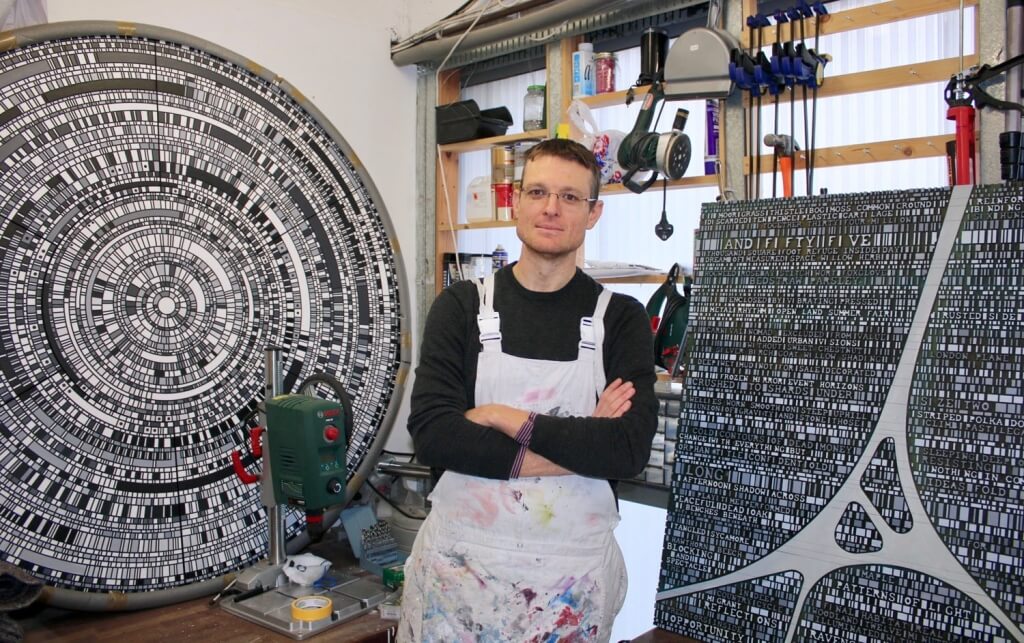 [Photo Left: Laura Benetton, Photo Right: Vaughn Horsman]
In London, Wimbledon Art Studios hold open studio events twice a year. The not-for-profit organisation enables artists to sell directly to the public during these events, as well as selling a special collection of works to raise funds, as Daniel Gray, Business Manager of Wimbledon Art Studios, explains:
"This is affordable art direct from the studios with 0% commission on everything. One of our most successful fundraising channels is through the sale of our 'small boards'. All the artists involved in the show create a one-off artwork, or mini masterpiece as we like to call them, which we can then sell to raise money for the show. At just £70, this is a fantastic opportunity for those starting an art collection on a budget. Jeremy Dickinson, Alex Rennie or Emma-Leone Palmer small boards are always popular." 
Everyone responds to art in a different way, but would you prefer to hang an original artwork by an unknown artist on your wall or a print by a legendary artist?