';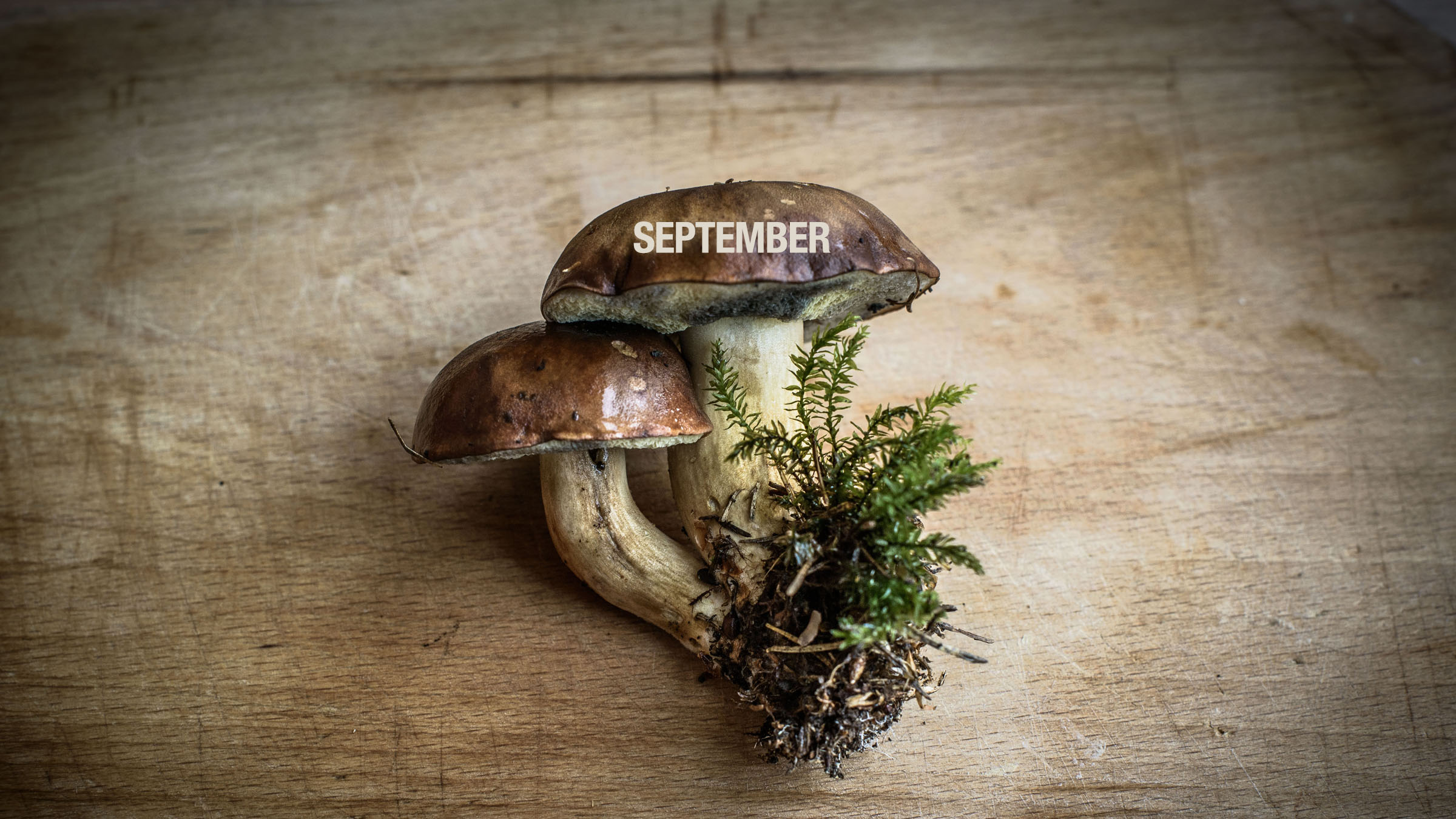 THE WORD: Transhumance
"September, let us go. It is time to migrate." So begins the poem "The Shepherds" by Italian writer Gabriele D'Annunzio, in which he describes transhumance – the traditional pastoral practice in which shepherds and their herds descend from the mountains to their warmer home pastures at the end of summer. At the same time, D'Annunzio uses this migration metaphorically to evoke nostalgia for long-forgotten bucolic rhythms dictated by the seasons. But are they truly forgotten? September is a month in which many of us abandon the mental and physical spaces of summer holiday, returning to our 'home pastures' and the daily routines of work and school. A modern transhumance, if you will. And so instead of giving in to the grim view of September as the tragic end of summer, perhaps we can take a page from D'Annunzio's book and think of it as an essential hiccup, or a gentle transition in this constantly oscillating dance called life – as well as a chance to recalibrate our internal balance with fresh perspective.
Perfect If: You are trying to break free of the calendar's restraints and are longing to embrace nature's harmonious, eternal cycle.
THE FILM: See How They Run
Director Tom George delivers a playful take on the classic whodunnit in this comedy-mystery populated by several big names. Sam Rockwell and Saoirse Ronan steal the scene as an investigative duo running around London's West End circa 1953, puzzling out the shocking murder of Hollywood director Leo Köpernick (Adrien Brody), who had been tasked with adapting a hit play for the silver screen. Unfortunately for our detectives, there's no dearth of suspects among the colourful cast of characters who all had means, motive and opportunity to do the director in. As the questions – and the bodies – pile up, so do the tongue-in-cheek references to the murder-mystery genre in this hilariously self-aware detective romp, arriving on the scene in UK theatres on 9 September.
Perfect If: You're the first to pinpoint the killer in any Agatha Christie novel, murder-mystery dinner or nail-biting game of Cluedo.
THE SHOW: The Lord of the Rings: The Rings of Power
Set thousands of years before the events of Tolkien's The Hobbit and The Lord of the Rings, this brand new show is set to make a splash when it hits Amazon Prime Video on 2 September. Perhaps the most anticipated series of the year, the tale follows an ensemble cast of Middle-earth characters – some new, some known – as they face the reemergence of evil in their land during the Second Age. It's also a chance to explore more of the beguiling realms and kingdoms in the LOTR universe, from the Misty Mountains to Númenor, the elf-capital of Lindon and, who knows, maybe even The Shire! We'll be getting the popcorn ready for our next dose of epic fantasy adventure. Care to join?
Perfect If: You're a die-hard LOTR fan and can recite every single detail of Tolkien's stories from memory. Or if you're simply looking for your next dose of fantastical fiction.
THE EVENT: Literature Festivals Around The World
Grab your reading glasses: this month will see in-person and virtual festivals for book lovers and aspiring writers around the world. Australia will host Write Around the Murray, a five-day festival of storytelling, games and book clubs catering for writing students looking to hone their skills. In London, Queen's Park Book Festival will hold presentations with poets, novelists, journalists and even actors to discuss current affairs, memoirs, works of fiction and more. Kids will enjoy interactive talks and activities at Bath's Children's Literature Festival, and crime fiction fans can gain access to masterclasses, interviews and readings (also available online) during Stirling, Scotland's Bloody Scotland. If you're all the way across the Atlantic, check out the largest free literary festival in NYC, the Brooklyn Book Festival, which plans to welcome over 150 authors including new literary voices and established writers. The National Book Festival in Washington DC, meanwhile, will offer (and livestream) talks, musical performances and book signings. We bet there's something for you, whether literature is your full-time career or just one of your many hobbies.
Perfect If: You're looking for new book recommendations and could use the help of the authors themselves.
THE SOUND: Maya Hawke's 'Moss'
Some people really can do it all, can't they? American singer/songwriter/actress Maya Hawke is among them. If her name sounds familiar, that's probably because you know her as Robin in the smash-hit Netflix series Stranger Things; if it's her face you recognise, maybe you've spotted her uncanny resemblance to parents Uma Thurman and Ethan Hawke. Some people truly are blessed. Famous parentage aside, Hawke seems to be paving her own way, with both her acting and musical careers on the rise. Case in point: Moss, the follow-up to her positively received debut album Blush, is set to be a delightfully crafted and produced piece. We'll be listening – and keeping an out for her next creative endeavours!
Perfect If: You're into sweet indie songs with heartfelt lyrics – or just crazy into Stranger Things and want to know more about Hawke's other pursuits.
THE DOCUMENTARY: The Story of Film: A New Generation
Eleven years after his first visual love letter to cinema, filmmaker Mark Cousins strikes again as a "welcome voice in cacophonous times" (according to The Hollywood Reporter). His most recent documentary, The Story of Film: A New Generation, revisits the history of the medium just over the last 10 years, thanks to a competent juxtaposition of movie clips ranging from global blockbusters to lesser-known works of international cinema, as well as films depicting underrepresented communities. It's through this poignant collage that Cousins enquiries about the ways in which certain films have captured our times, how audiences have evolved, and how the movie-going experience will continue to change in our digital era. Though it is currently available to stream on various digital platforms, true cinephiles will want to experience this film in person when it hits select US movie theatres on 9 September.
Perfect If: You are a ravenous devotee of cinema and look forward to a thought-provoking journey of discovery in – as Cousins promises – way less than 900 minutes.
THE CAUSE: World Tourism Day
27 September marks World Tourism Day. We know, we know, you would never call yourself a 'tourist', but rather a traveller. Either way, this day of observance inaugurated by the United Nations seeks to promote reflection and discussion about the ways in which travel can be a force for positive change through economic development and environmental preservation. Of course, you don't even have to go anywhere to do your part: you can travel from home! You'll save money, support local businesses, and discover the often under-appreciated beauty of your own home. Take a road trip or plan a cycling holiday, book a staycation or visit local attractions, walk a route you normally drive, or look up a local blogger's website and follow their tips. Your city's not going anywhere, so you've got time…
Perfect If: You want to experience the thrill of a trip from the comfort of your own home.
THE MUSICAL EXPERIENCE: Moonage Daydream
Honouring and commemorating one of the greatest musicians and most iconic celebrities of the past century is no simple task, but director Brett Morgen rises to the occasion with this engrossing, experiential documentary – the first film to be granted official authorisation from David Bowie's estate. Narrated by Bowie himself through archived audio clips, Moonage Daydream details the artist's fascinating life and creative journey through all his many personas, from Ziggy Stardust to The Thin White Duke and his later years. Expect an immersive visual and musical experience featuring never-before-seen live performance footage and recordings from Bowie's personal archives, to hit theatres on 16 September before streaming on HBO Max in spring 2023.
Perfect If: You already got your hands on June's 50th anniversary release of The Rise and Fall of Ziggy Stardust and the Spiders from Mars, and need more Bowie in your life.
THE CELEBRATION: Chuseok
Autumn is almost upon us, and you know what that means: harvest festivals! One of the world's most ancient and culturally ingrained of such celebrations is the Korean tradition of Chuseok. Also known as Hangawi (and 'Korean Thanksgiving' in the West), Chuseok is a major holiday observed according to the lunar calendar on the 15th day of the 8th month, as well as the surrounding days; this year from 9 to 12 September. Across Korea, people head home to celebrate with their families, enjoying delicious meals of customary foods and practising age-old traditions such as charye – memorial services that honour familial ancestors. Whether you trace your roots to Korea or not, you can mark this momentous holiday at home by preparing Chuseok dishes like sweet songpyeon rice cakes shaped like the half moon or savoury jeon pancakes made with fish and vegetables, as well as presenting your loved ones with thoughtful gifts of fresh fruits, high-quality meats or… spam. Yes, you read that right: this particular tinned meat is a popular present at Chuseok time in Korea!
Perfect If: Autumn is your favourite season, and you can't wait to get the harvest party started.