';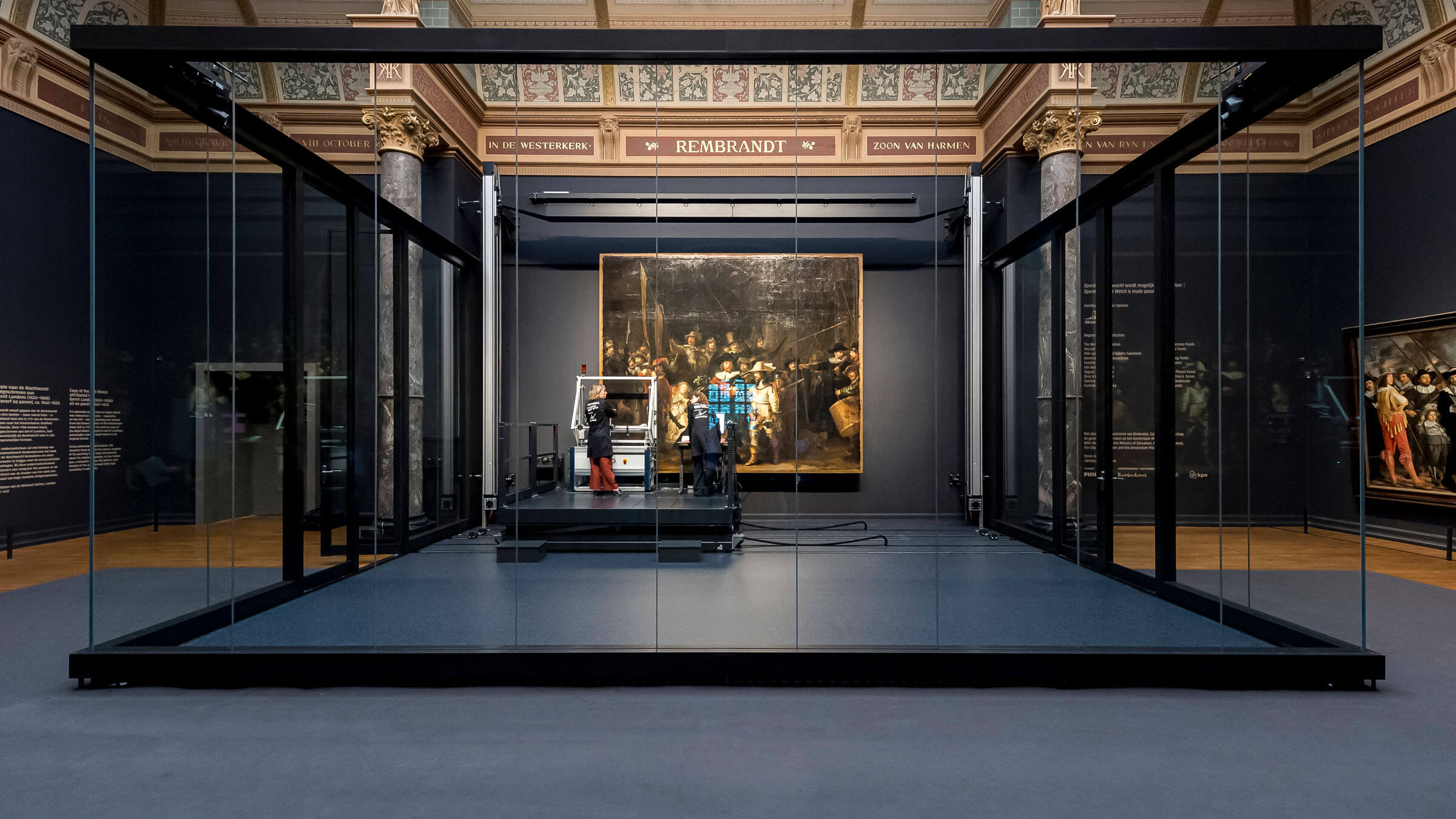 By now we've all received the memo: conspicuous consumption and ostentatious gifting are no longer considered an essential part of a festive holiday season. Rather than spending time selecting gifts for friends and relatives whose preferences they can only guess at and who have no use for the things they buy them, many people are choosing to give thoughtful donations instead. 
For this special holiday edition, we have selected three initiatives worth supporting this year – instead of or in addition to regular gifts. Click here to read about Girls Inc., our choice for leadership development organisation to support. Click here to read about Ocean Conservancy, our choice for community service organisation to support. And read on for more on the Rijksmuseum's historic preservation project Operation Night Watch
For those who want to contribute to something that is meaningful, enduring and yields visible results, look no further than Operation Night Watch. This unparalleled project was launched by Amsterdam's Rijksmuseum as an act of radical transparency, with both entertaining and educational results. Instead of quietly removing Rembrandt's Night Watch from the permanent exhibition for restoration, the Dutch museum is having it restored in full view of the public. Probably the most famous work by one of the most revered Old Masters in one of the most important arts institutions in the world, the painting was due a routine overhaul, so to speak, 377 years after it was painted and more than 40 since its last restoration.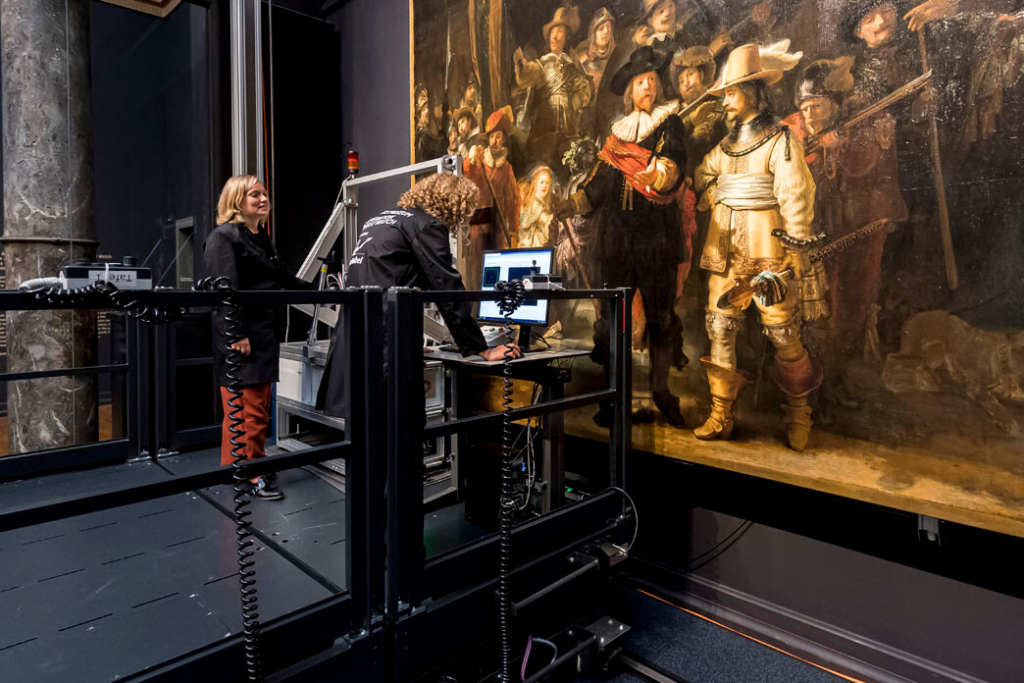 Why Support Operation Night Watch?
The Rijksmuseum recognised the 2019 celebrations of the 400th anniversary of artist Rembrandt van Rijn's death as the perfect occasion to launch an 'operation' the likes of which the art world has never seen. Since July, a team of more than 20 Rijksmuseum scientists, conservators, curators and photographers, along with computer, data and art experts from all over the world, have been working on the masterpiece in a specially designed glass chamber in front of a live audience of museum visitors – and online viewers following the live stream. Not only is this approach literally transparent, it is also radically modern: This revered state museum, dedicated to preserving some seriously old art, is using the most cutting-edge technology available to tell the history of this painting and shine a light on its origins.
The project is currently in the middle of its initial 'research' phase, which is likely to be completed by the middle of 2020, after which the actual restoration begins. By then, the team is expected to have taken 12,500 photographs at extremely high resolutions, down to a thousandth of a millimetre, which is a higher resolution than any other painting of this size has ever been photographed at. The photography is anticipated to reveal details invisible to the naked eye, further supporting the in-depth study of Rembrandt's artistry and craft.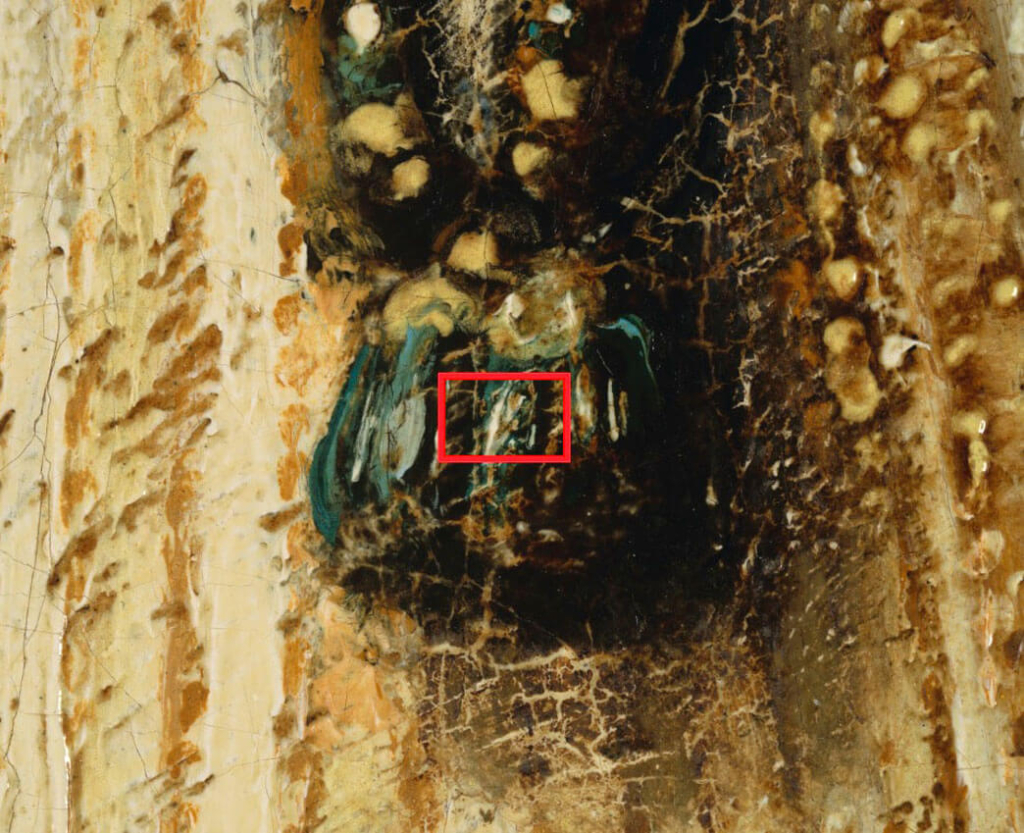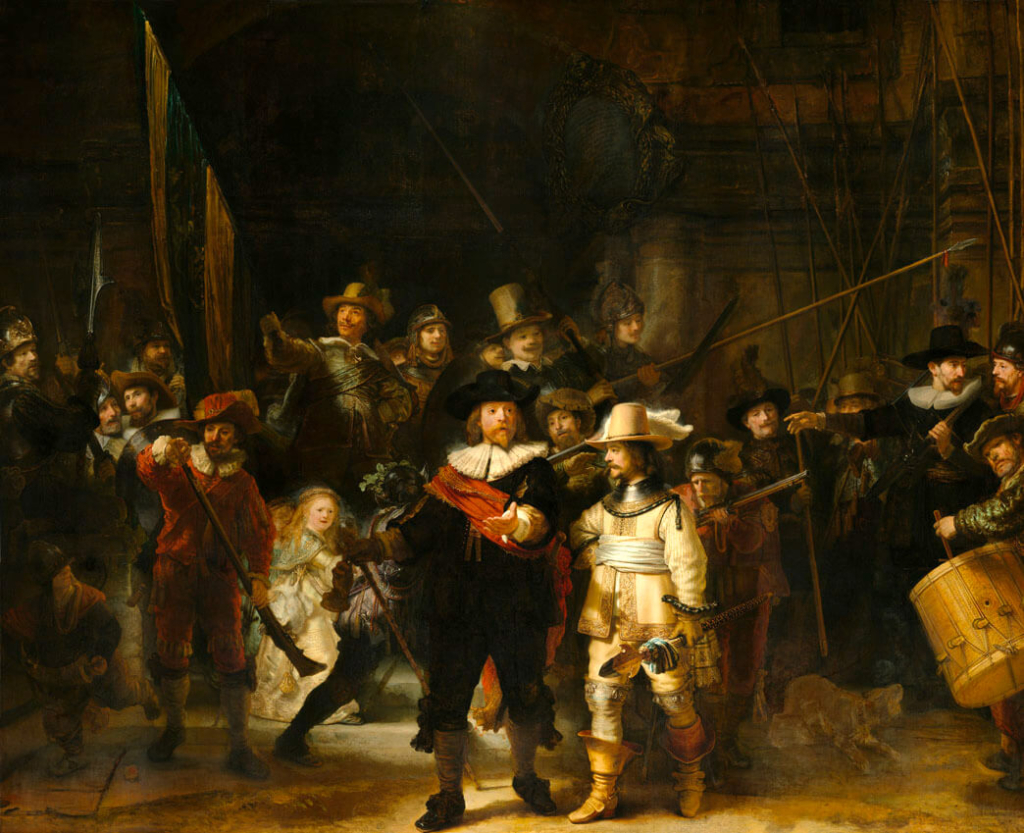 In addition to the high-resolution photography, a variety of advanced imaging techniques, ranging from macro X-ray fluorescence scanning (macro-XRF) and hyperspectral imaging (infrared reflectance imaging spectroscopy (RIS)), are being used to accurately determine the condition of the painting, identify materials and painting technique, as well as the ageing and degradation of the painting. After the painting has been scanned millimetre by millimetre, a distribution map will reveal chemical elements that help determine which pigments were used, offering insights into Rembrandt's painting process, as well as information from deeper layers, unveiling sketches and other preliminary work on the canvas.
Museum visitors and experts involved in the project explain what the painting means to them and why its restoration is so fascinating:
Turn A Donation Into A Holiday Gift
By supporting this project, patrons aren't just helping preserve a historic artefact, they are becoming part of art history, helping advance academic research, as well as the digitalisation and accessibility of art. More importantly, this vital conservation work isn't being done behind closed doors in an academic ivory tower, but in the midst of the museum's busy galleries. Operation Night Watch adds a bit of educational oomph to an Amsterdam tourist's culture excursion, livens up a school trip to the museum for a group of students, allows art enthusiasts and budding art historians to catch a glimpse of the experts at work, and lets gadget geeks marvel at the enviable arsenal of top-of-the-range equipment they use.
If you are looking for a modest gift for a friend in any of those groups, send them a link along with the donation confirmation, so they can follow the livestream online and explore the discoveries that have already been shared on the museum website. If you prefer to hand over a wrapped gift, throw in a small gift from the online museum show, which offers worldwide delivery. We love the Night Watch Playmobil figures or the fun DIY paper dolls to recreate the scene at home. For a more elaborate present, whisk a loved one off to Amsterdam for a live cultural experience they are sure to never have had before – and that has been made possible, in part, with your help (and their gift).
How To Support The Initiative
You can donate specifically to the Operation Night Watch project online, but of course, entry fees, museum memberships and gift shop sales all contribute to the Rijksmuseum's work in general, too.
All images courtesy of the Rijksmuseum