';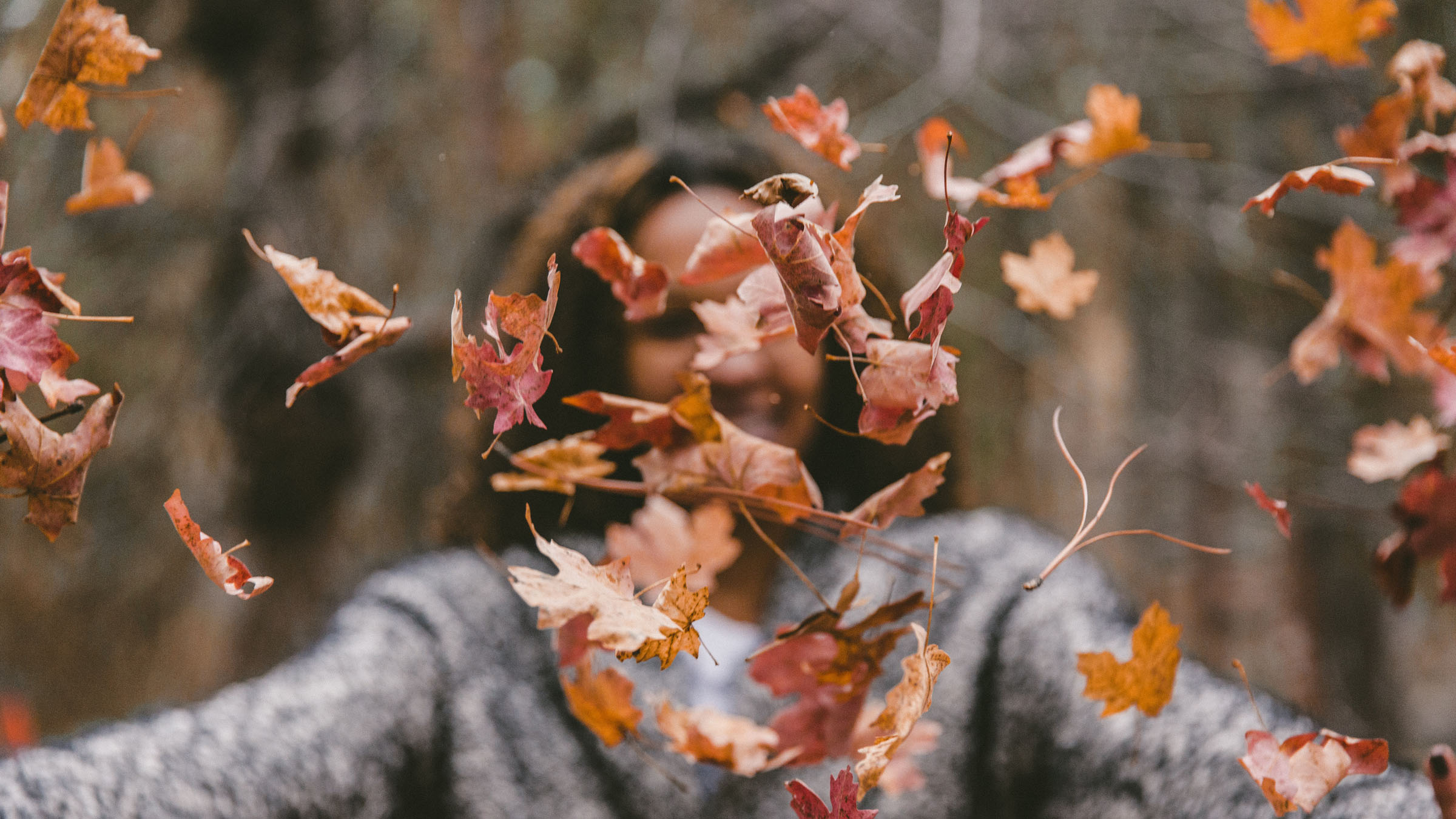 ;
This year has been all about outdoor living. Although it was borne out of necessity, most of us have happily embraced the benefits of living, socialising and exercising in the open air. As the northern hemisphere enters the cooler months of the year and the southern hemisphere gets its first taste of spring, we explore how to stay al fresco, no matter the season.

Socialise Outdoors
Finding new ways to socialise safely in public places, without relying on familiar crutches like parties, bars and crowded events, has become a challenge – an increasingly difficult one in cold weather. Whether you're heading out of or into winter, here's how to keep in touch with friends safely, without freezing your behind off:
Stay In Motion. Your body is its own best heating device. If you're moving, you will keep warmer for longer, so try to meet friends for a walk, a cycle or a hike, instead of the usual coffee date or drinks.
Layer Up. This may seem pretty obvious, but we inevitably underestimate both how cold it is outside and how much colder it will feel, especially if it's windy or if we're sitting down for an extended period.
Heat Hacks. If you're going to be stationary in an outdoor café or restaurant, carry pocket warmers, a fleece blanket (if you can) and wear battery-powered heated insoles to keep warm.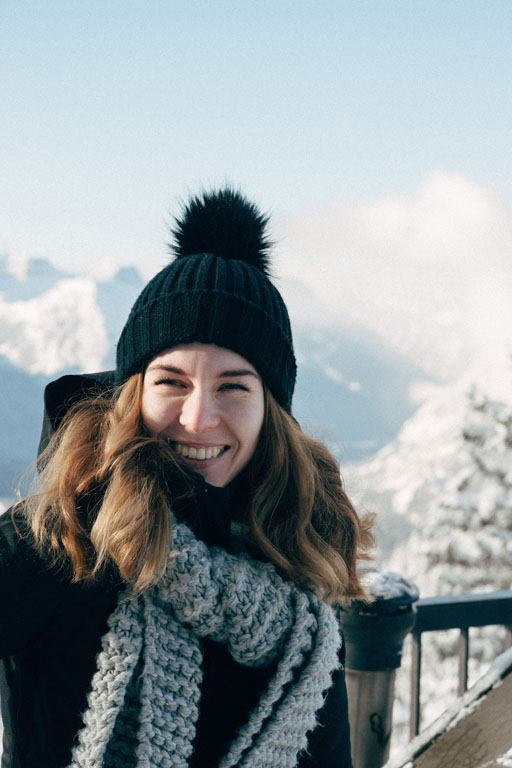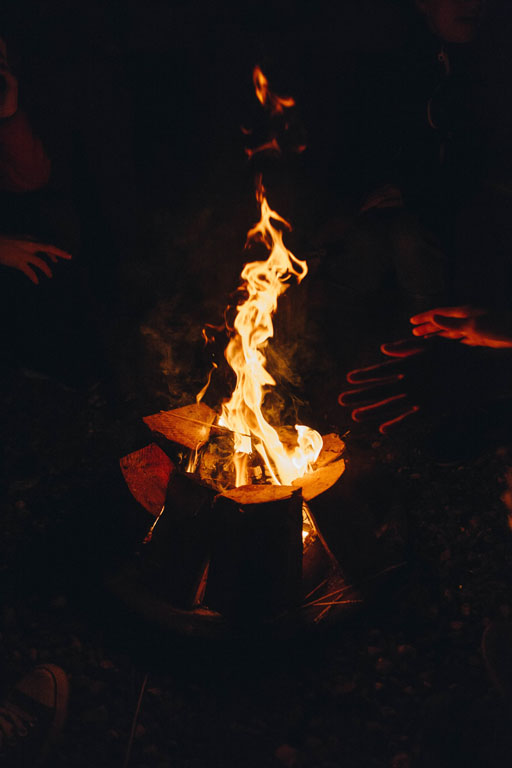 Upgrade Your Outdoor Space
With many go-to public venues closed or restricted, socialising privately has become more popular. Regardless of the season, it's worth making any investment that will increase the amount of use and joy you get out of your garden, balcony or terrace. For cool-weather socialising (or chilly summer evenings), consider these weather-proof upgrades:
Light A Fire. Fire pits, fire tables and stylish outdoor ovens come in all shapes and sizes, add an attractive decorative touch and make for hours of entertainment, from chopping wood or walks in the park collecting twigs, to cooking food like s'mores, skewers and campfire bread, or the simple pleasure of staring wistfully into the crackling flames.
Heat It Up. If that seems a little too much like hard work (or smelly smoke), try to get your hands on a patio heater. If you don't think you'd get enough use out of it in the long run to justify the purchase, consider renting. Many venues and catering companies that aren't currently operating have discovered this as a welcome income stream. Even if nobody is offering this service in your area, it's worth checking with local businesses and asking whether they would consider parting with their equipment temporarily for a fee. Finally, a small outdoor space can be heated with a hot/cold air fan, which will double up as a cooling device on warm days.
Gimme Shelter. If rain is more of an issue than the cold, invest in some form of rain shelter. If a proper roof or awning costs more than you're willing to spend, look into a removable DIY solution featuring some form of tarp that can also serve as sun shelter when needed.
House Of Glass. If gardening has been your jam, perhaps you can kill two birds with one stone by buying or building a greenhouse. This will increase your harvest, stretch the months of gardening activity and give you shelter in case of showers.
Entertain. Nothing is better about making your guests forget the time – and the cold – than some outdoor entertainment. Jazz up the joint with atmospheric lighting, provide the right sound with portable Bluetooth speakers, and play garden games or project films for an outdoor movie night.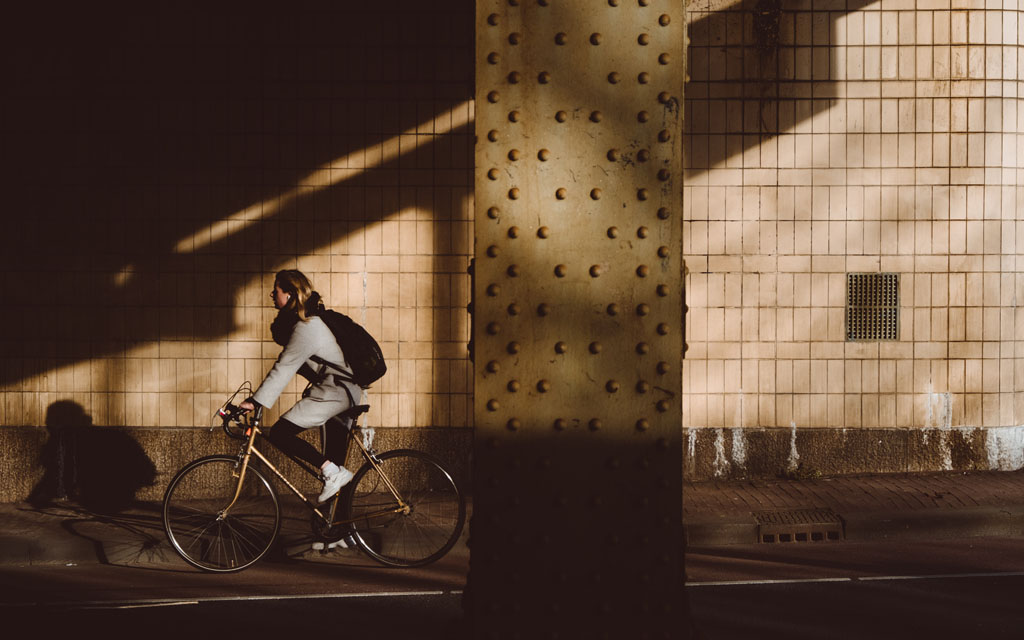 Ride Your Bike Year-Round
Along with sourdough baking and YouTube yoga, cycling is probably the activity that experienced the biggest global boom early in 2020. Two-wheeled vehicles offered the perfect combination of socially distanced transport, fresh-air exercise and wholesome hobby for the lockdown months. Pop-up bike lanes, infrastructure improvements and reduced car traffic kept the trend going as commuters returned to work, and cycling holidays became a major staycation trend. Here's how to keep pedalling year-round:
Workshop It. Have your bike serviced regularly or – if you're up for an additional challenge – learn how to do it yourself.
Weather-Proof It. Whether it's summer rain or winter showers, make sure your bike is protected against the elements.
Upgrade It. Once you know that cycling is your new forever hobby, consider investing in a new bike. If a piece of new equipment is likely to improve your experience, now is the time to go for it.
Get The Gear. The same goes for all other cycling gear and gadgets. Got a sore behind from your last long ride? Get a new saddle or padded bike shorts! Tired of a sweaty back? Replace your backpack with a saddle, handlebar or carrier pack. Don't feel safe in the dark? Invest in ultra-bright lights, reflective accessories and a good helmet. If you're going to be cycling in winter weather, get all the right layers for warmth, wind and rain protection from head to toe.
Run/Hike/Swim/Surf. If biking isn't your jam, but you've picked up another outdoor sport this year, you can (more or less) apply the same advice to that.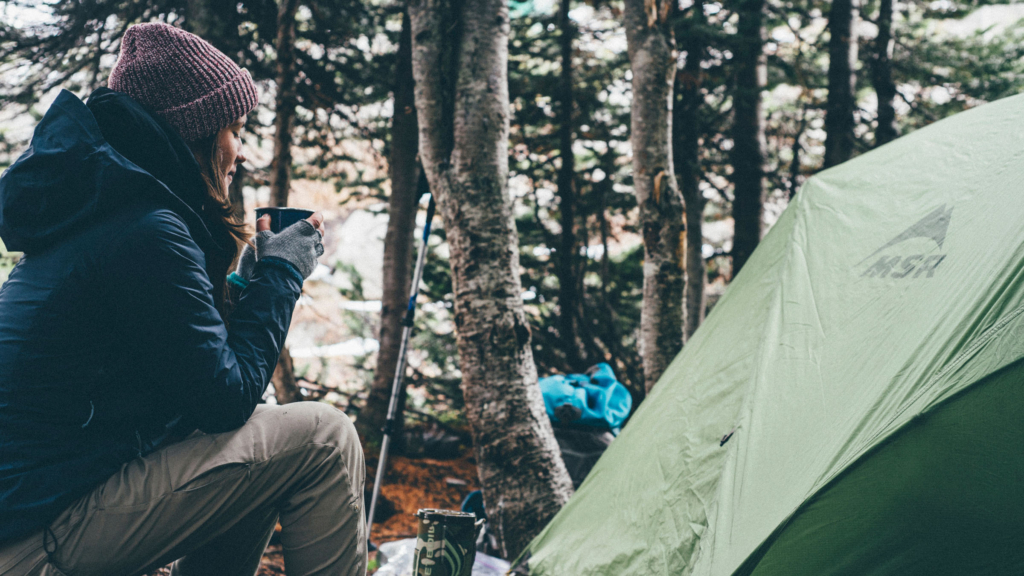 Carry On Camping 
After years of slow growth and influencer trending, this year #vanlife went mainstream. Whether travelling in the type of vintage van found most commonly on Instagram, cruising in a luxury RV or roughing it in a tent, camping is the perfect solution for holidaymakers hampered by closed hotels and a limited range of movement. Here's how to make camping a year-round activity:
Cosy Up. Even in the midst of summer, nights can get chilly, so invest in a good heating system for your camper and van, no matter the season. If needed, add insulation. You'll be surprised how small, affordable and effective even an entry-level heater can be. You're only heating a small space, so if anything, you'll be too hot inside. That's why the same advice goes for winter camping as for any other cold-weather activity:
Layer Up. Unless your camper is equipped with everything you could possibly need, you'll be in and out, even on cold nights. To make night trips to the bathroom less unpleasant, keep warm outer layers by the door and wear thin, comfortable clothes for indoor lounging underneath. In adverse weather, thick, waterproof slip-on shoes or boots are a must.
Snuggle Up. Of course none of this will be available in a tent, so if you're tent-camping, the rest of your gear has to be top-shelf: Starting with the tent itself (wind-and waterproof), down to the sleeping bag (warm and comfortable) and your clothes (functional layers that are easy to strip off), make sure your equipment is made for the weather.