';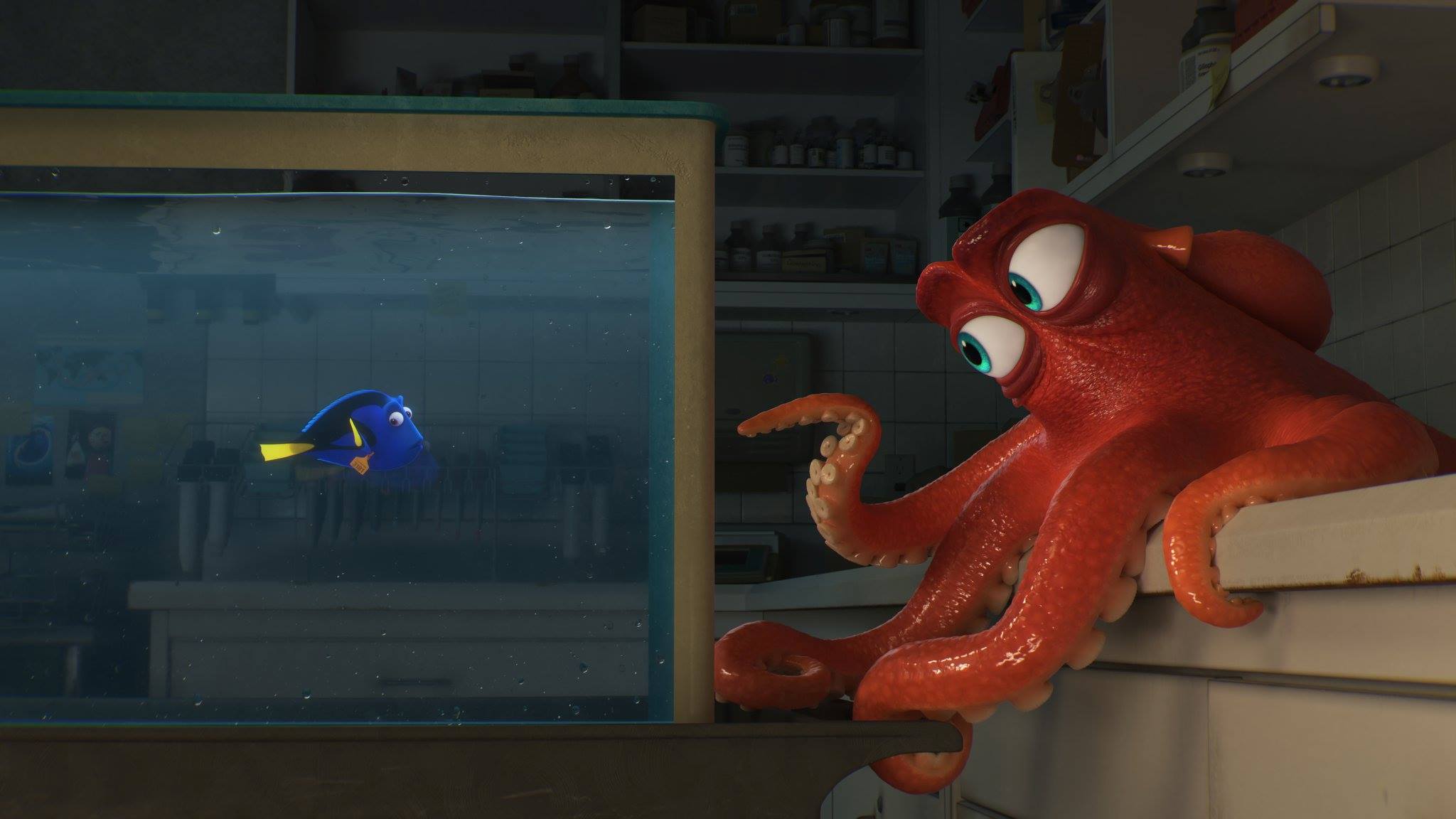 ;
Movies:
Everybody Wants Some
Not much was known about the next movie by arthouse filmmaker Richard Linklater until the trailer came out this past December. Following the huge success of his recent film Boyhood, Linklater seems to be going back to his Dazed and Confused roots for Everybody Wants Some. Critics are already grinning with pleasure at this comedy-drama about college baseball players set in the 1980s. It premieres on 15 April.
Finding Dory
It's actually happening! Thirteen years after Disney's huge hit Finding Nemo, the sequel – about a certain loveable forgetful fish – is coming to theatres. Starring the voice of everyone's favourite comedian/talk show host Ellen DeGeneres, the Pixar animated Finding Dory is set to premiere on 17 June in the U.S. One thing that has us curious as well as excited for Dory's next adventure is a rumour about production delays. After the damning documentary Blackfish exposed alleged mishandling of Sea World's captive orca whales, rumour has it that Disney delayed production of Finding Dory in order to incorporate a storyline criticising the controversial company.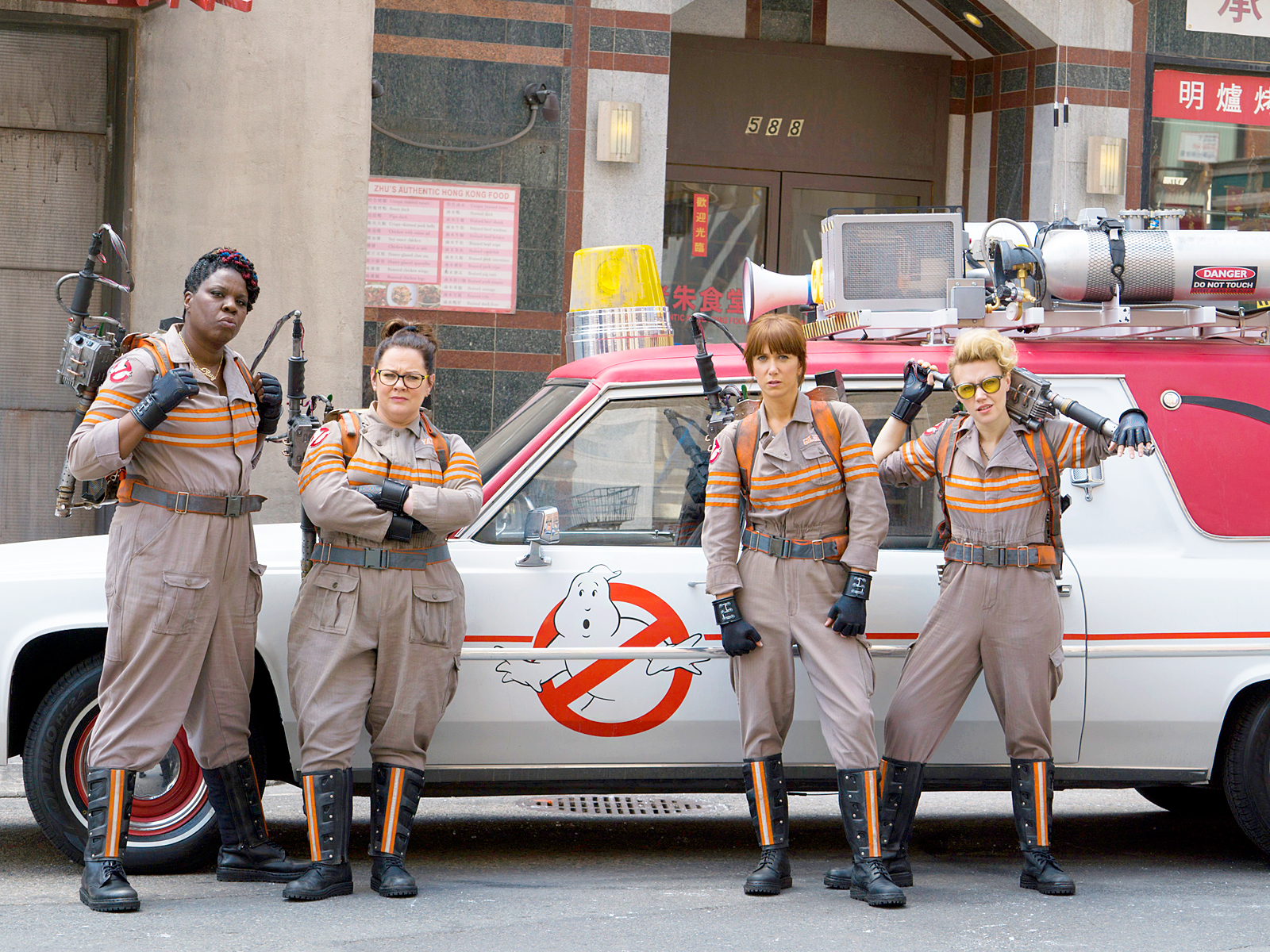 Ghostbusters
Reboots of old favourite films are always a complicated affair. On the one hand, any diehard fan of the old Ghostbusters franchise might feel a bit protective and nostalgic about the original movies. On the other, we can't help but be excited – especially after hearing that it will star an all-female cast. Kristin Wiig and Melissa McCarthy of Bridesmaids fame, the hilarious Kate McKinnon (SNL) and Leslie Jones will be bringing back the 80's ghost-busting magic on 15 July this year. If you still aren't convinced, you should know that the hunky Chris Hemsworth will be playing the ladies' assistant and original cast member Bill Murray will be making a cameo appearance. It's gonna be good…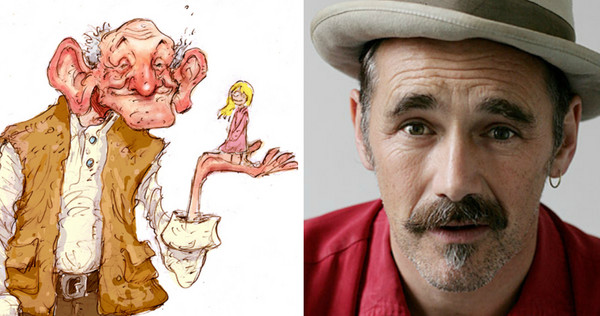 The BFG
This is big… literally. It has been confirmed that Spielberg's adaptation of Roald Dahl's fairytale, The BFG, is coming to theatres on 22 July. The motion-capture animation film stars a top-notch cast with Mark Rylance as the Big Friendly Giant. What makes this movie most intriguing though, is the story behind the script. Spielberg worked on the film with screenwriter Melissa Mathison, the first time the two have collaborated since the monumental E.T. in 1982. Mathison tragically died this past November, making this the film that will preserve her legacy.
Suicide Squad
As always, there are tons of superhero movies coming out this year. Since we couldn't put them all on our list, we settled for the wildcard of the line-up: Suicide Squad. For starters, it's a superhero movie without…superheroes. Suicide Squad follows a band of villains forced together by Viola Davis' Amanda Waller to save the world: Will Smith's Deadshot, Joel Kinnaman's Captain Boomerang and Margot Robbie's Harley Quinn among others. What we're really curious about though is whether Jared Leto will be able to successfully pull off his own version of the Joker after Heath Ledger's haunting portrayal in the Batman franchise. See for yourself on 5 August.
Fantastic Beasts and Where to Find Them
Just as Star Wars fans have a lot to look forward to, so do Harry Potter fans! Anyone who loved the adventures of the boy wizard has probably read the companion books J.K. Rowling wrote. One of them, Fantastic Beasts and Where to Find Them, will be brought to life on the silver screen this coming 18 November. For those that are worried that this film (the first in a trilogy based on the book) will just be a cheap attempt to cash in on the Harry Potter phenomenon, fear not: J.K. Rowling herself has written the screenplay.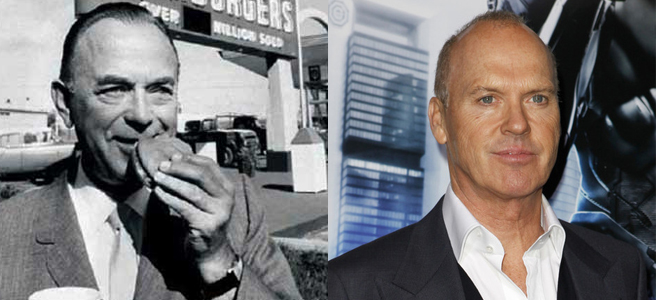 The Founder
Biopics are usually about great people whose lives are an inspiration in their time. The Founder, however, tells the story of a man many despise – Ray Kroc, the brutal businessman who turned the McDonald brothers' little hamburger store into an international brand. Michael Keaton returns from his success in Birdman in the lead role of this dark comedy/drama. Like it or not, McDonald's has had a monumental affect on our world today, and this movie brings its birth story to life. Look for The Founder in theatres on 25 November.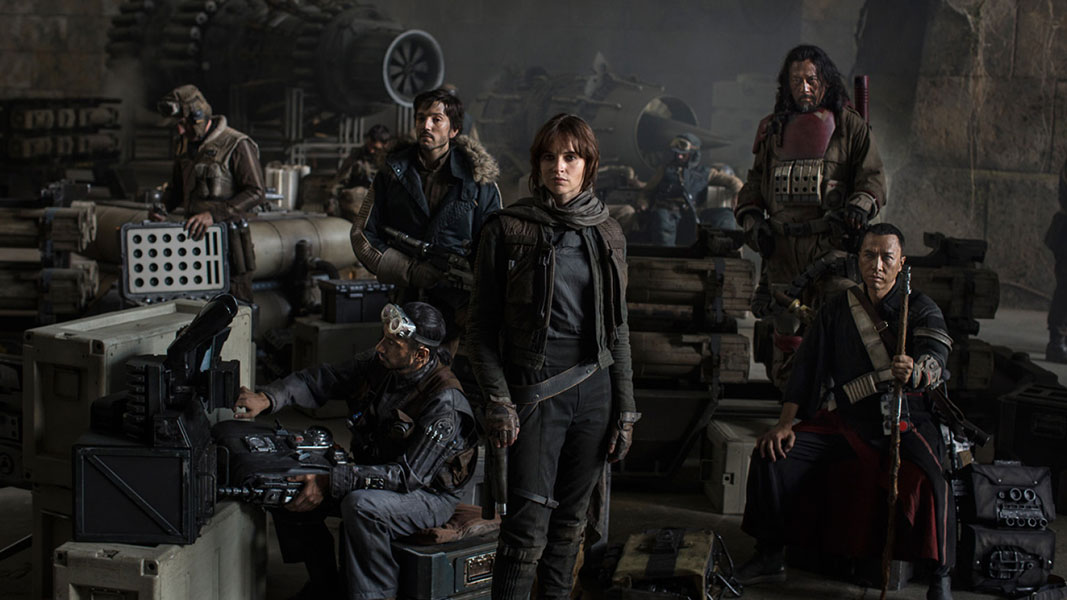 Rogue One: A Star Wars Story
So you've finally seen Star Wars: The Force Awakens. Can't wait for the next instalment in two years? Don't worry, Disney has your back. Between each new film in the saga, one 'Anthology' film will be released that explains some of the back stories in the Star Wars universe. Rogue One: A Star Wars Story will tell the tale of the brave band of rebels who stole the plans to the Death Star from Darth Vader and his dark forces. It's the story before the story – the events that took place right before Episode 4. Look for it 16 December.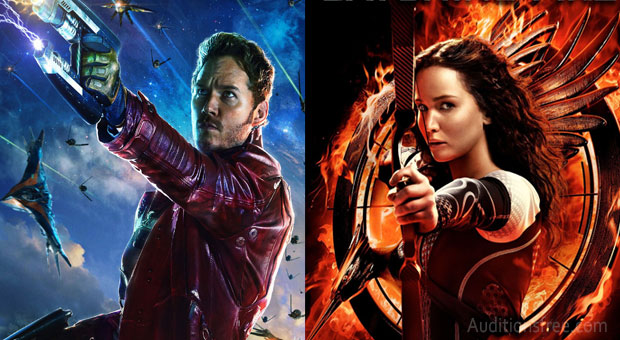 Passengers
Jennifer Lawrence and Chris Pratt: enough said. The two biggest movie stars in the world are teaming up in a sci-fi thriller called Passengers. Pratt's character, a space colonist on a voyage to a distant planet, wakes up 90 years too early and decides to wake up a fellow passenger to pass the time – guess who. With space travel coming back into the popular imagination (Gravity, Interstellar, The Martian), this is bound to be a huge hit. Passengers premieres on 23 December.
Miss Peregrine's Home for Peculiar Children
Though many have been disenchanted with Tim Burton's films for the past few years, we think this one will definitely be worth seeing. Miss Peregrine's Home for Peculiar Children is based on the popular book of the same name by Ransom Riggs. It is a Burton-esque creepy tale of a boy (played by Asa Butterfield) who discovers a forgotten magical place where children with strange powers once lived together. The cast also includes such talents as Eva Green, Samuel L. Jackson and Judi Dench. This is exactly the sort of tale that the peculiar Burton knows how to tell – with Danny Elfman as his musical sidekick, of course. Coming to cinemas on Christmas Day.
Though no movie trailer has been released yet, the teaser above was made for the book.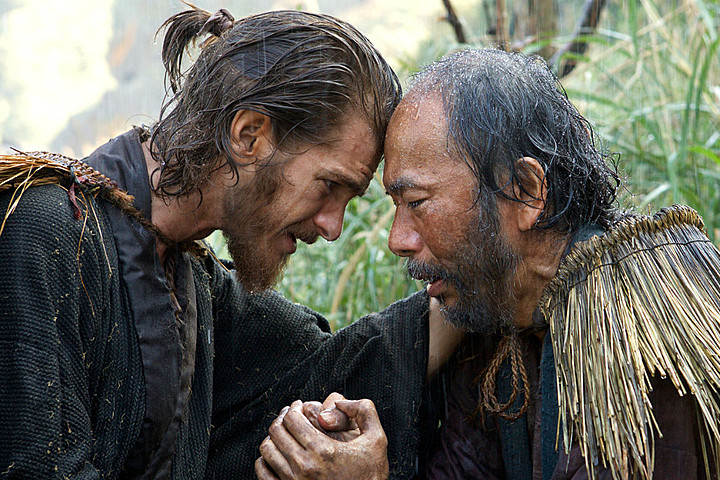 Silence
Martin Scorsese has had Silence in the works for a while now. Liam Neeson stars alongside rising talent Adam Driver (Girls, Star Wars: The Force Awakens) and Andrew Garfield in a story set in seventeenth-century Japan. Two Jesuit priests in search of their mentor travel the countryside during a time when Japanese Christians were persecuted as the government attempted to cleanse the country of Western influences. Based on a 1966 novel by Shusaku Endo, critics and movie buffs alike have been curious about this Scorsese drama since rumours about it first spread. The film will premiere at the Cannes Film Festival this year.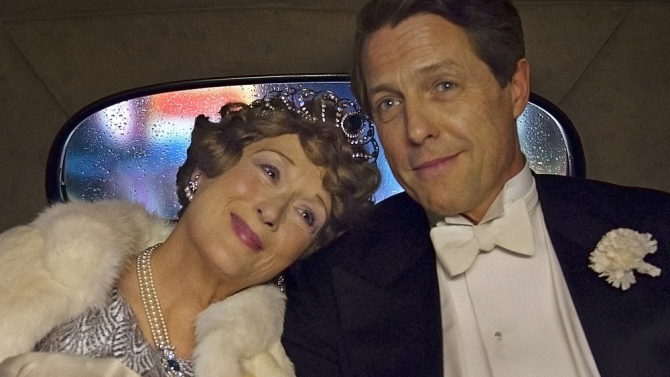 Florence Foster Jenkins
You may not have heard of Florence Foster Jenkins, but thanks to Meryl Streep, you're about to. Jenkins was a New York heiress who feverishly pursued a career as an opera singer. Here's the interesting part: she is infamously known as the worst opera singer ever to step on stage. Streep will be bringing Jenkins' life to the screen sometime in 2016 opposite Hugh Grant, who will portray her British actor husband. When you give Meryl a good story (and even when you don't), she makes magic. With such a juicy subject as this absurd woman's story, we're sure this will be another impressive performance. Keep your ears pricked for release dates.
Television:
Downton Abbey, Final Season
Downton Abbey is one of the most acclaimed drama shows currently on TV and has enjoyed a huge following both in the UK and the U.S. Many fans were sad to learn that the show is heading into its 6th and final season, but don't let the news get you down – the show's finale is sure to end on a high note. Downton Abbey's 6th season premieres in the U.S. on 3 January.
Bordertown
We know, we know – Seth MacFarlane's comedic style is not for everyone. The creator and star voice actor of the American hit Family Guy is known for what he does best: pushing the boundaries of comedy. MacFarlane is successful because he makes fun of everyone – and we mean literally everyone – to send the message that none of us should take ourselves too seriously. His new show, Bordertown, takes on yet another touchy subject in American culture: the Mexican/American border. The show will focus on two families of white-American and Mexican-American backgrounds as their cultural differences clash. Get ready for some more hilarious, not-so-politically-correct jokes starting 3 January.
The X-Files
The X-Files is back. Thirteen years after its last episode aired, the paranormal show returns with Mulder, Scully and original creator Chris Carter at the helm. Carter has promised fans that the show will stay true to its roots (with many of the original writers working on the script) but also revealed that the six-episode series will feature new stories and new monsters. You can catch the premiere on 24 January 2016 on Fox in the US.
You Me & the Apocalypse
We're mostly excited about this new comedy because of its all-star roster: Megan Mullally (Will & Grace), Jenna Fischer (The Office) and Rob Lowe (Parks & Recreation). It's a comedy dream team! Well actually, the plot is promising too: the end of the world has arrived and an eclectic group of people find themselves locked together in a bunker somewhere near London. Their individual stories unfold as the show reveals how they all came together in the earth's final days. Though already airing in the UK since autumn, You, Me & the Apocalypse premieres on US network television on 28 January.
Animals
This animated comedy is as straightforward as its title suggests, focussing on the NYC animal kingdom (rats, pigeons, bedbugs) as the creatures go through their mundane New York lives. The Sundance favourite is gaining a lot of attention as a new HBO show that will bring indie film to television. Animals was written as a series of shorts by advertising creatives Phil Matarese and Mike Luciano, who came up with the idea when they saw two pigeons outside their window and started talking to each other from the birds' point of view. Look for it on 5 February.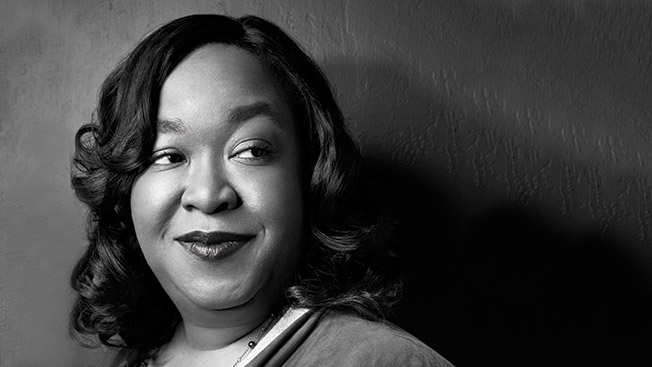 The Catch
Anything coming up on TV with Shonda Rhimes' name on it is exciting news. The legendary creator of Grey's Anatomy and Scandal will premiere her new drama, The Catch, this coming 24 March. The show will centre on fraud investigator Alice Vaughan (Mireille Enos) as she becomes the victim of fraud herself – by her own fiancé. We're already hooked!
Game of Thrones, Season 6
This one is a no-brainer. Game of Thrones has kept us guessing from the very beginning, and many argue that Season 5 was the best instalment yet. So: Season 6. For those who have been following this award-winning adventure saga, there are a few questions we're sure you have on your mind. Is Jon Snow really dead? Will Arya regain her sight? Where is Benjen Stark? Will Jorah and Daario find Daenerys? We'll all find out this coming April…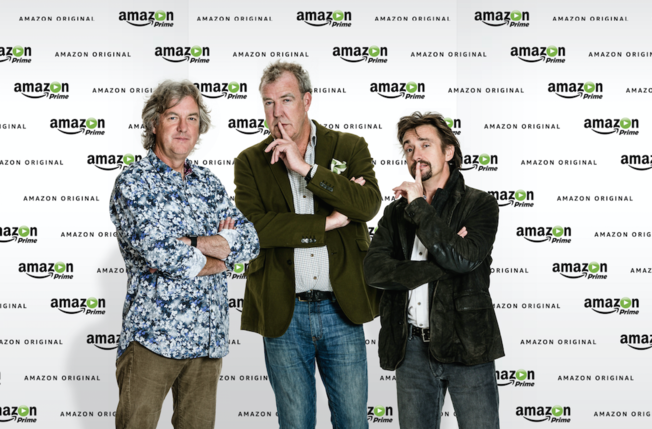 Top Gear
2015 was a turbulent year for the hugely popular Top Gear. The show lost all three of its hosts, Jeremy Clarkson, Richard Hammond and James May, who will collaborate on a new show (with at least three seasons already booked) to debut this year on Amazon Prime. We'll be curious to see how Amazon's latest challenge to cable TV will stack up against the original Top Gear, which has brought on super-star presenter Chris Evans and actor Matt LeBlanc (better known as Joey from Friends) to kick off its reboot this coming May. Who will join them as the third host? The suspense continues…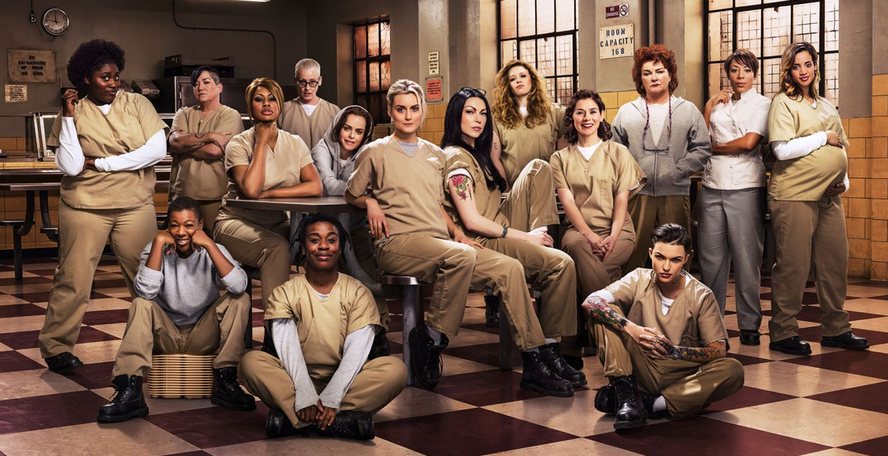 Orange is the New Black, Season 4
Ever since releasing its first season on Netflix in 2013, Orange is the New Black has been a huge success with both critics and fans. This is partially thanks to creator Jenji Kohan's pioneering look at the lives of a very diverse group of incarcerated women. OSTNB brings together seasoned veterans and fresh new talent that have us both laughing and crying, including Emmy-winning actress Uzo Aduba as "Crazy Eyes", veteran Kate Mulgrew as "Red" and Juilliard graduate Danielle Brooks as "Taystee". The comedy/drama left its fans a ton of cliff hangers at the end of Season 3 that have kept us excited (and a bit impatient) all year for the next instalment. If you still haven't jumped on the bandwagon, we encourage you to do so immediately. Expect Season 4 to be binge-watch ready on 17 June on Netflix.
Dickensian
The BBC's newest show, adapted for the screen by writer Tony Jordan, is an ambitious one that has already caught the critics' attention. Dickensian is what its name promises it to be: an imaginary world occupied by the magnificently complex characters of the Charles Dickens cannon – a world where Ebenezer Scrooge, Oliver Twist, Miss Havisham and about 30 other Dickens figures intermingle to bring classic literature to the small screen like never before. The show premiered on 26 December and continues into the new year on BBC.
Westworld
This new science fiction/western hybrid series already has everyone excited, though an exact premiere date hasn't been revealed yet (sometime this year). Westworld comes from the mind of Jurassic Park author Michael Crichton. Writer Jonathan Nolan (Interstellar, The Dark Knight) and producer J.J. Abrams (Star Wars: The Force Awakens) are coming together to tell a story about an American Old West-themed park where robots are programmed to act out the fantasies of visitors. Based on the short teaser, we can tell you it will be intense and that Anthony Hopkins and Evan Rachel Wood are starring. This one isn't for the faint of heart.