';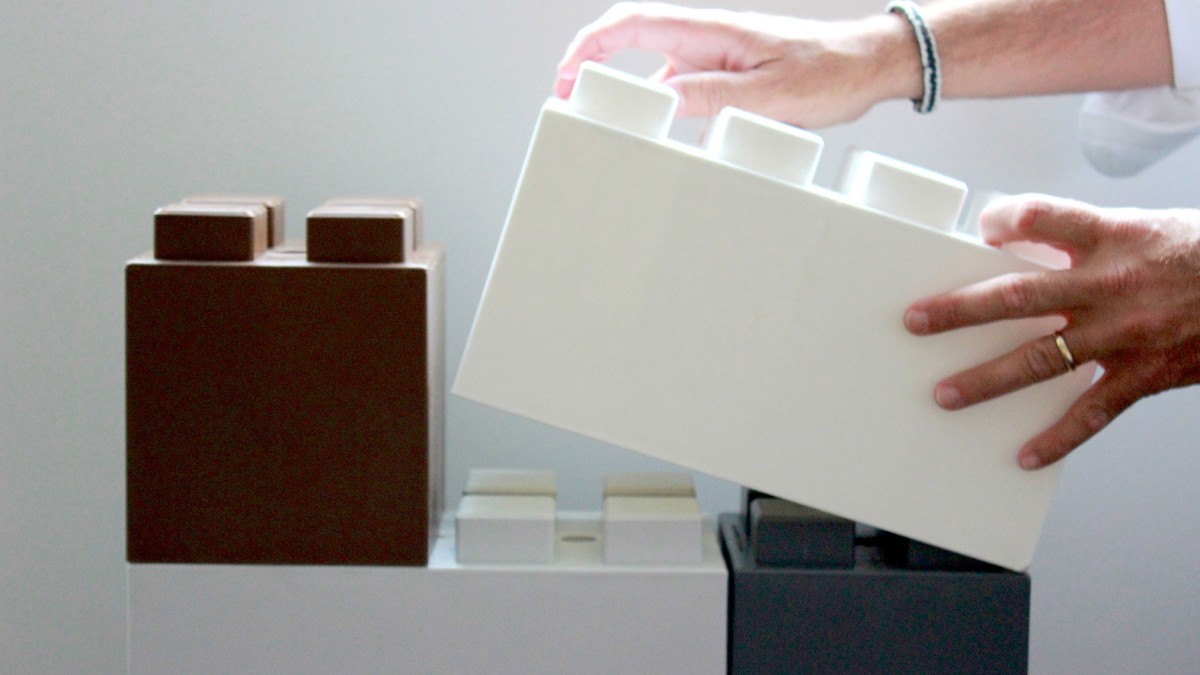 ;
[Photo via EverBlock]
If there is one thing that has the power to turn a seasoned businessman into a kid, it's Lego bricks. Adults and children alike are hypnotised by the endless creation possibilities offered by the Danish toy system, the item of choice across waiting rooms worldwide and a long-time favourite in toy shop windows. After all, the impulse of creating knows no age.
While adults have (secretly) enjoyed playing with Lego since their creation in 1949, the company didn't start to specifically target an adult audience until the 1960's, when the Lego Scale Model line was introduced: a series of sets specifically conceived to build house models, each containing an inspirational architecture booklet.
But it was only in the last couple of decades that Lego conquered many aspects of adult life, made possible as society overcame the last bit of stigma attached to adults playing with toys. Following a renewed success, the company was nominated "world's most powerful brand" by Brand Finance in February 2015.
In a world feeling more and more jaded, Lego is ultimately the symbol of a positive, keep-it-simple, constructivist approach to life. We had a look at the most beloved Lego series and projects for adults that foster education, research, creative thinking and even inspire art and interior design.
For geeks: Lego MindStorms
Originating from a small computer created at the MIT Media Lab, Lego MindStorms is a series of Lego sets used to create programmable robots. Each kit includes a brick computer to programme either via an icon-based interface, a Lego programming language or other languages (such as Visual Basic). The sets can be used to create small robots for fun, but are also customisable enough to emulate real-life systems (such as industrial machines) for development and education purposes. Implemented by research centers and universities, MindStorms sets include motors and colour and touch sensors, allowing for countless applications.
Here are instructions for a project created using MindStorms: Rubik's Cube solver
For businessmen: Lego Serious Play
A business consultancy methodology launched in 2002 to foster innovation and a 'hands-on' approach to problem-solving, Lego Serious Play (LSP) has been used in enterprise environments such as Google, Coca Cola and Unilever. Workshops are conducted by a Lego Serious Play facilitator as participants build Lego models of challenging situations, then work together to find practical solutions using out-of-the-box thinking. Since there is no one right answer to the challenges posed, and everyone is required to express their thoughts, the programme provides an ideal environment to foster team building and creative thinking. The principles, philosophy and applications of LSP were released as Open Source by Lego in 2010, and can now be used under a Creative Commons license.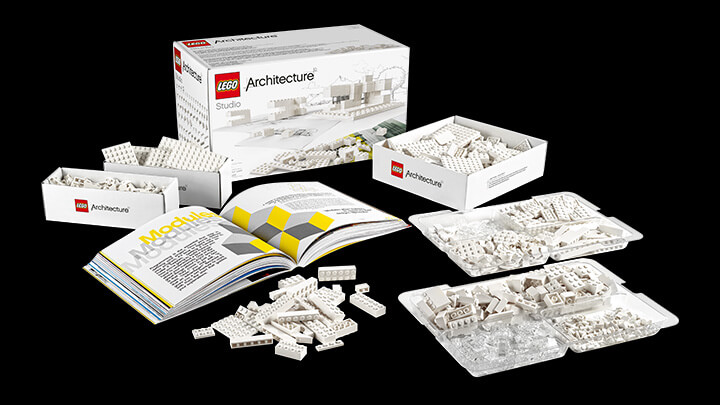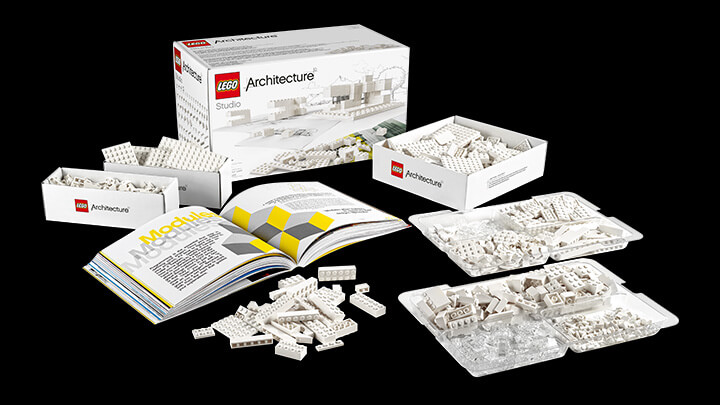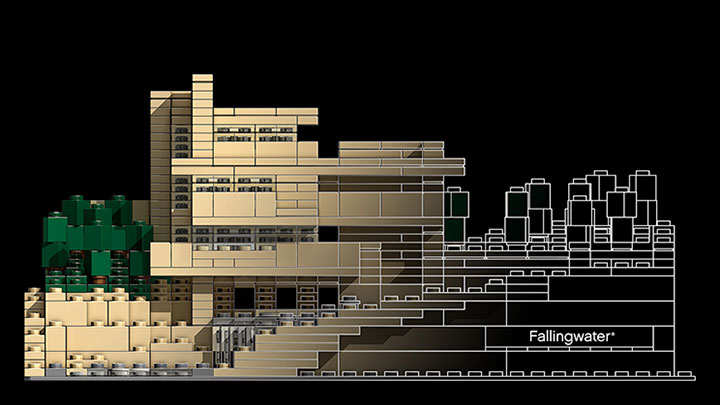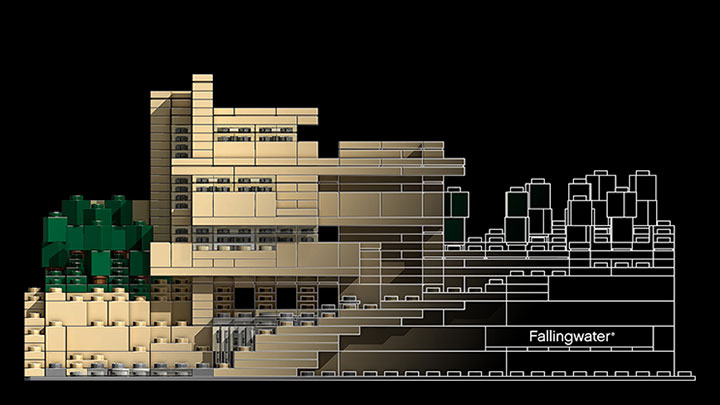 For budding designers: Lego Architecture
Lego Architecture is a series of kits dedicated to great buildings of the world. It's the brainchild of architect Adam Reed Tucker, who created the first models on his own and before forming a partnership with Lego. Its first set was released in 2008: a reproduction of Chicago's Willis Tower. It has since featured iconic buildings and landmarks such as the Eiffel Tower, Frank Lloyd Wright's Fallingwater, the Guggenheim Museum and the Trevi Fountain (winged horses included). While architecture aficionados can recreate their favourite buildings, professionals can build their own models with Lego Architecture Studio: a set of over 1200 pieces without instructions, including instead a guidebook describing building techniques and architectural concepts – the modern version of the Lego Scale Model.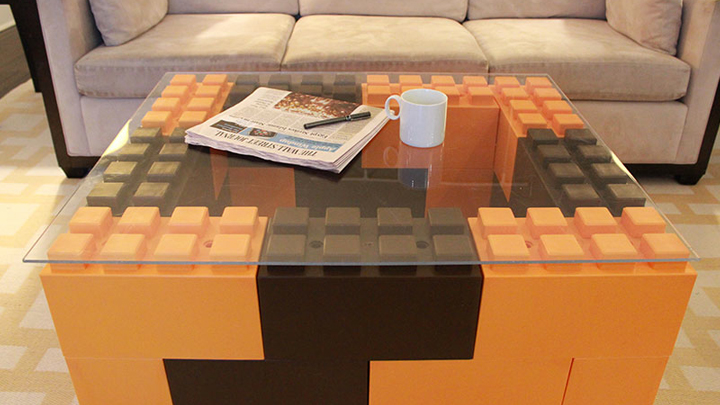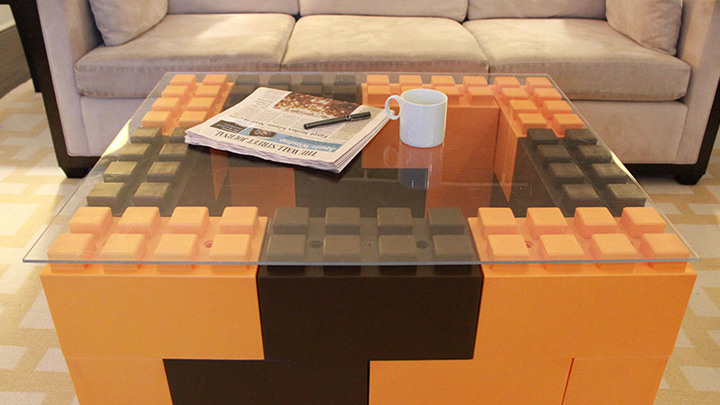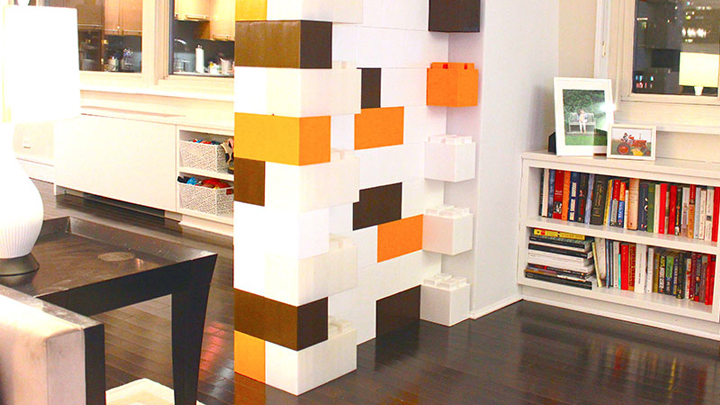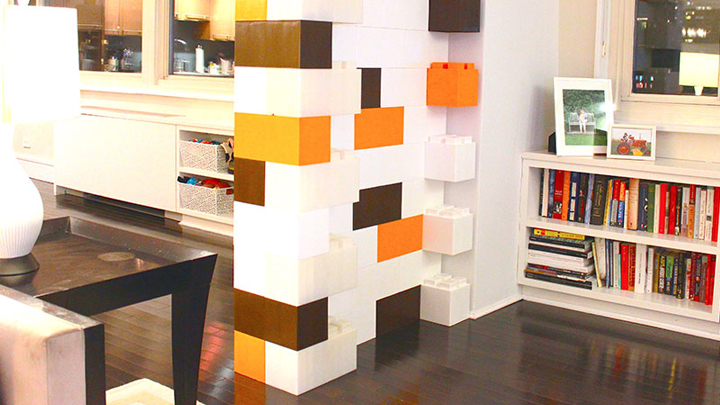 [Photos courtesy of EverBlock]
For DIY fans: EverBlock
If you've always dreamed of assembling life-sized modular bricks, we hear you. That is exactly what Arnon Rosan, President of EverBlock System, wanted to achieve. "Everyone, myself included, loves to build with blocks, but I wanted to create a truly life-sized modular building system". And he did. EverBlock is a system of modular building blocks that can be configured and connected to create nearly anything. Think home furniture, room dividers, temporary buildings and much more. The blocks come in 4 module sizes and 14 standard colours, though the company is looking to add additional sizes as demand for its product grows. The New York-based manufacturer also offers a wide range of accessories such as reinforcement clips, anchoring plates and hanging clips to complete your creations. Bonus points for the integrated cable channels available in full-size and half-size blocks, allowing to seamlessly run power cables as well as lighting in the blocks. Try with colourful LED strips in translucent blocks for particularly eye-catching effects.
Visit the Everblock website to discover more.
For the artist in you: The Art of the Brick Exhibition
A global touring exhibition rated by CNN as one of the world's "Must See Exhibitions", The Art of the Brick is the first museum exhibition exclusively focused on using Lego for artwork. Created by award-winning artist and Lego Master Model Builder Nathan Sawaya, it features large scale sculptures created only with Lego bricks, mainly focusing on the "human form". The exhibition, which has broken attendance records worldwide and includes more than 100 pieces of art created with over a million Lego pieces, has been described as "anything but child's play" by The Wall Street Journal. The exhibition is currently being shown in Rome, Sydney, Zurich and a few locations across the US.
Here is a link to the Exhibition schedule
For animation fans: Brickfilms
Artists such as Lady Gaga and The White Stripes had their own videos featuring Lego, but there are hundreds of music video (and even movie trailers) remakes on the internet created with the Danish bricks. Some of them closely follow the original versions, such as Micheal Jackson's 'Beat it', while others are original works, such as this version of Coldplay's 'Viva la vida' . These  'brickfilms' – movies in stop motion made with Lego – started to spread in the 1980's and were boosted by the advent of the digital camera in the late 1990's. Nowadays, they boast a Wikipedia page, dedicated websites and online communities, such as Brickfilms.com. The worldwide trend was recently acknowledged by Hollywood with the release of the first big budget animated film about Lego, 'The Lego movie', a playful, original and thoughtful take on our modern world.
Discover more at brickfilms.com
Article by Livia Formisani
LEGO is a near universal obsession, but is it just for kids?