';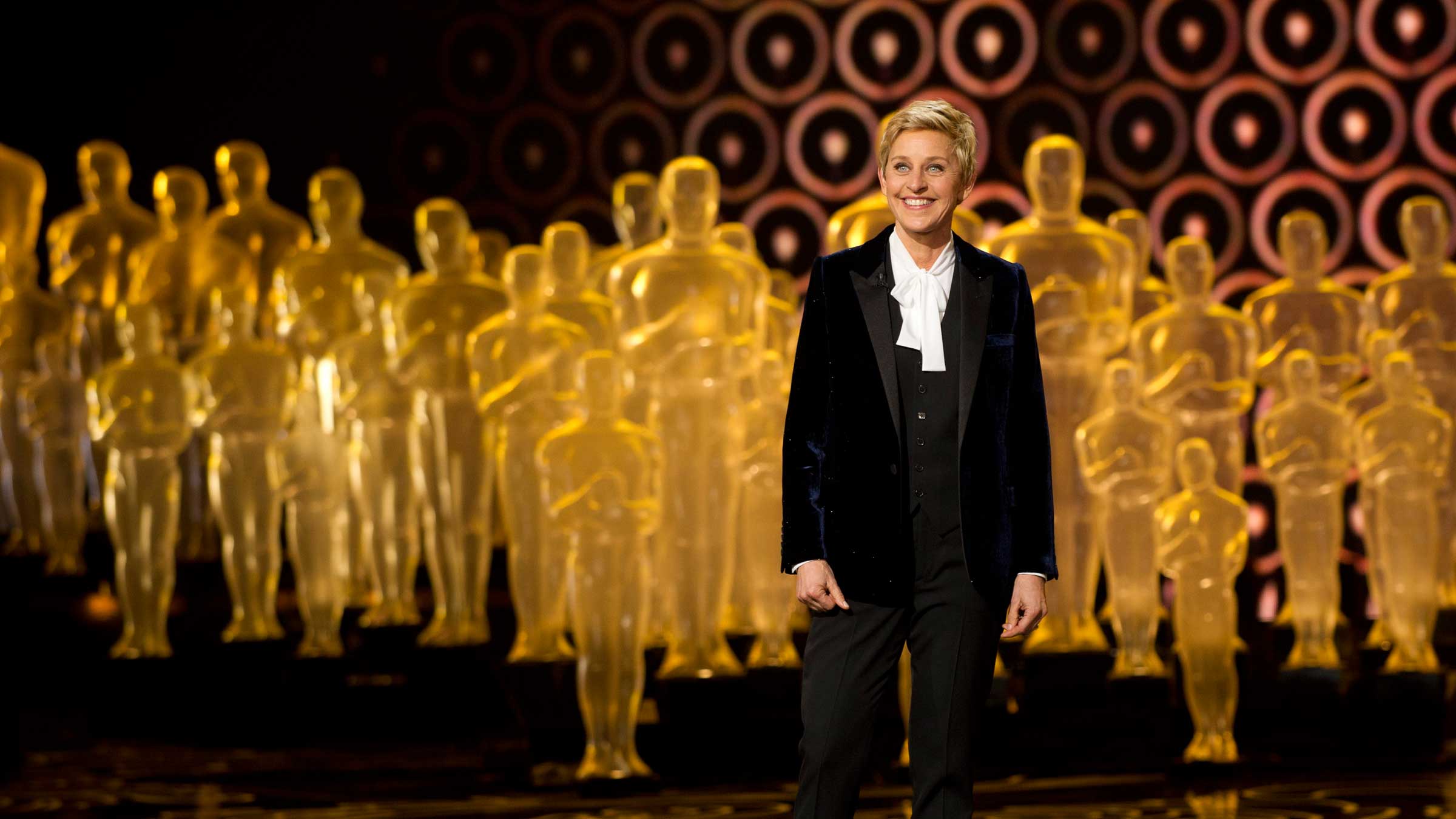 ;
[Photo at top: Walt Disney Television/Flickr]
The 2016 Academy Awards Show is just around the corner, so, without further ado: Here is our list of the top 15 moments from the long history of the Oscars – the good, the bad and the awkward.
Cuba Gooding Jr. Wins Best Supporting Actor: One of the most hilarious and endearing reactions to winning an Oscar was definitely Cuba's when he won in 1997 for his supporting role in Jerry Maguire… the man simply couldn't stop screaming "I love you!"
Jennifer Lawrence trips up the stairs: We all love J Law, partly because she seems just as human as the rest of us even though she's a big movie star. After winning Best Actress in 2013 for Silver Linings Playbook, she took a tumble while walking up to receive her award… poor girl. "You guys are just standing up because you feel bad that I fell and that's embarrassing, but thank you."
Lupita Nyong'o's Acceptance Speech: Her brilliantly moving performance in the multi-Oscar-winning film 12 Years A Slave landed Lupita an Oscar in 2014 for Best Supporting Actress. She gave a heartwarming speech with a great ending line many will remember: "When I look down at this golden statue, may it remind me and every little child, that no matter where you're from, your dreams are valid."
Ellen crashes Twitter: One of our favourite Academy Award hosts is, of course, Ellen DeGeneres. While hosting in 2014, she managed to completely crash Twitter by taking a star-studded selfie with the likes of Meryl Streep ("I've never tweeted before!"), Jennifer Lawrence, Lupita Nyong'o, Julia Roberts, Bratt Pitt…yeah you get it. The picture was shared over two million times in about two hours, breaking a record previously held by President Barack Obama.
Sally Field's Infamous Words: It's been parodied for decades now, and it just doesn't seem to get old. When Sally Field won her second Oscar in 1985 (she made a point to mention that several times), she seemed a bit over-the-moon and blurted out: "I can't deny the fact that you like me! Right now, you really like me!" Yeah…
Roberto Benigni Goes Bonkers: Never heard of him? Well you won't forget Benigni after watching his fanatical reaction to winning the 1999 Oscar for Foreign Language Film. The Italian comedian characteristically bounced his way to the stage with a huge grin on his face that earned him a standing ovation from the audience.
Jack Palance the Old-School Tough Guy: He was 73 years old when he finally won an Oscar for Best Supporting Actor in City Slickers, but he made sure to remind everyone what he was made of. His first line: "Billy Crystal… I crap bigger than him". And then he did one-arm push-ups on stage. Best. Ever.
Woody Allen's Love Letter to New York: The 2002 Academy Awards were particularly emotional due to the show airing not long after the September 11 terrorist attack in New York City. To commemorate the Big Apple and how important it has always been for the film industry, Woody Allen gave a rare and endearing speech. In his thick NYC accent, he asked Hollywood to continue making their movies in his beloved home town.
The Streaker: It was 1974, so of course, somebody decided to run naked across the stage in the middle of the Oscars. Sign of the times. This isn't what made that moment so great though – it was David Niven's reaction that has people laughing to this day.
Marlon Brando Refuses to Accept His Award: Though the legendary actor and grandfather of method acting won Best Actor in 1973 for his performance in The Godfather, he refused to accept the golden statue. Protesting the treatment of Native Americans in the film industry, Brando sent a Native American woman on stage to explain his reasons. The icing on the cake: it was discovered later that she was not, in fact, Apache, as she claimed, but an actress pretending to be. Awkward.
Heath Ledger Wins Posthumous Oscar: There wasn't a dry eye in sight when Heath Ledger's family came up to the stage to accept his award for Best Supporting Actor. Ledger had tragically died months before the ceremony, after his brilliantly haunting performance as the Joker in The Dark Knight.
Julie Andrews Wins Best Actress: The lovely Julie Andrews won an Oscar for her iconic role as Mary Poppins in 1965, accepting her award with an adorable speech.
Charlie Chaplin Wins an Honorary Oscar: For a record-setting 12 minutes, the audience at the 1972 Academy Awards gave Charlie Chaplin a standing ovation as he stood humbly on stage to receive his honorary award. One of the most beloved and talented men to ever stand in from of a camera, Chaplin simply and beautifully remarked: "Words seem so futile, so feeble." Cue the tears.
The Best Oscars Speech Ever, Billy Wilder: The six-time Oscar winning filmmaker was presented with the most prestigious award one can receive from the Academy in 1988, the Irving G. Thalberg Memorial Award. Reflecting on his life, Wilder told stories about how he survived Nazi Germany and made it to America to make movies. It is probably the most moving speech the Oscars has ever seen.
Meryl Streep Being Meryl Streep: We just had to end this with something about Meryl – everybody loves Meryl! Arguably the best actress alive, she won her third Oscar in 2012 for her portrayal of British Prime Minister Margaret Thatcher in The Iron Lady. She ended her acceptance speech with a touching remark about how much she loves her film community and the family they have become for her.
Of course, it doesn't matter who wins, they're all artists, after all. Despite that, however, the Oscars remains compulsive viewing. Sitting at home, what is the most crucial element of your very own Oscars Bingo?