';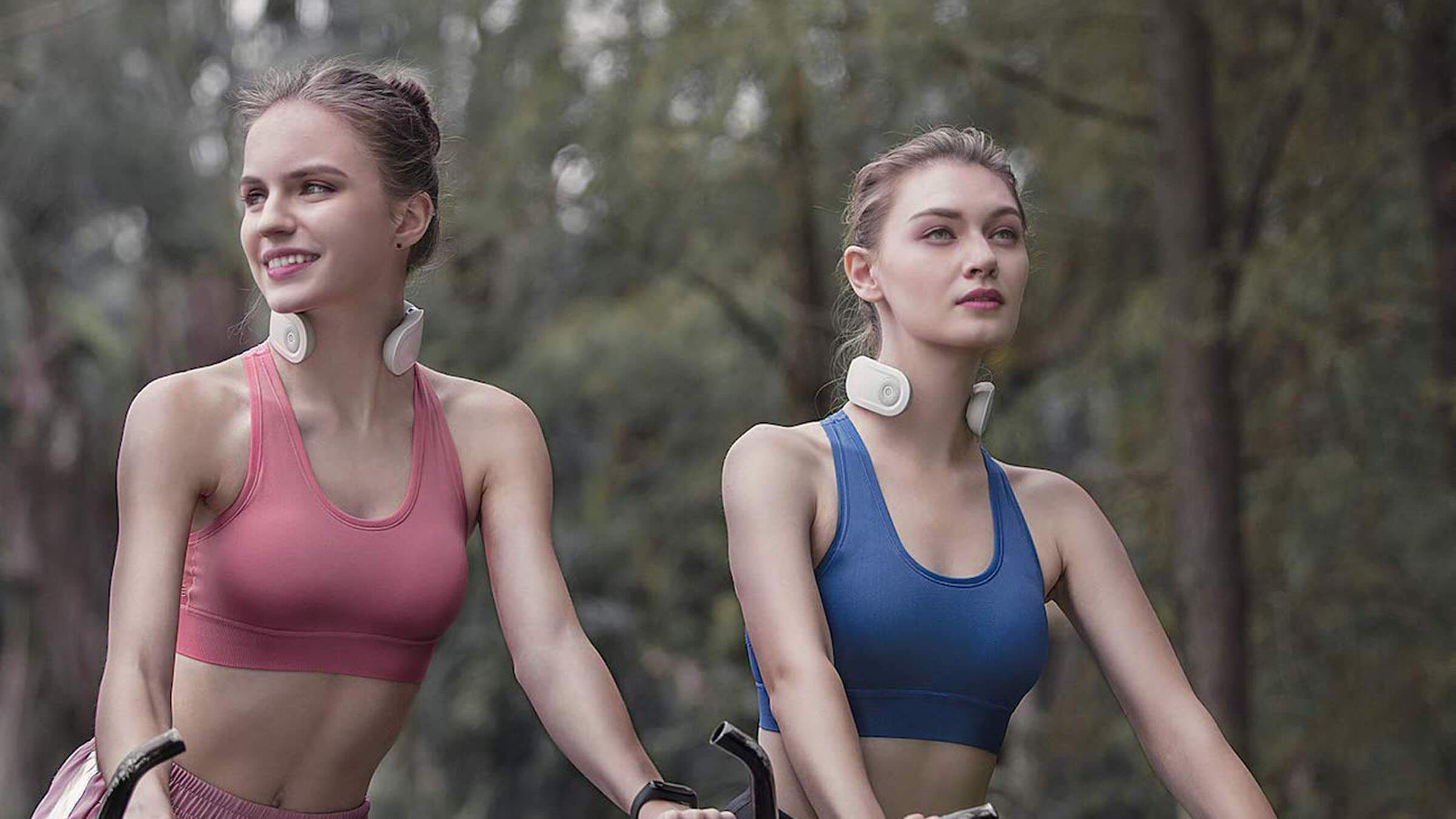 Between work projects, family commitments, social obligations and the dreaded holiday shopping, the end of the year can really take a toll on your mind and body. Let these gadgets loosen those tense muscles and provide deep relaxation, so you'll have the energy to tackle this busy season head-on.
InstaShiatsu+ Neck and Back Massager
Why invest a ton (and an entire corner of your living room) in one of those massive massage chairs, when you could get a cordless, portable massager instead? Designed for maximum versatility, the InstaShiatsu+ massager drapes around your shoulders, legs, back – wherever you're feeling tension – and allows you to adjust the intensity of the massage by simply tightening or relaxing your grip on the supports. It provides deep relief by administering circular pressure, and helps you feel thoroughly relaxed.
Smart Neck Massager Relaxation Device
At your desk, on your commute, in line at the grocery store …are all places you can discreetly use this relaxation device; the sleek and sophisticated design of this massager makes it super easy to wear, no matter where you are. It comes with a  built-in 1,500 mAh rechargeable battery that allows for eight 30-minute massage sessions at a time, and can be recharged with a wall plug or a portable power bank – making it perfect for travel, too. Available in red and white, the massager comes with a warming feature and sports an ergonomic design so that it sits comfortably on your shoulders.
Breo Portable Mini Massager
Wireless, waterproof and sized to fit in the palm of your hand, Breo is ideal for bringing along on the go. It provides a deep-tissue massage for your head and body, alleviating tension with a kneading motion. What's more, with its IPX7 waterproof rating, you can even use this massager in the shower. From neck tightness to tension headaches, Breo can help you relax and even experience deeper, more restful sleep.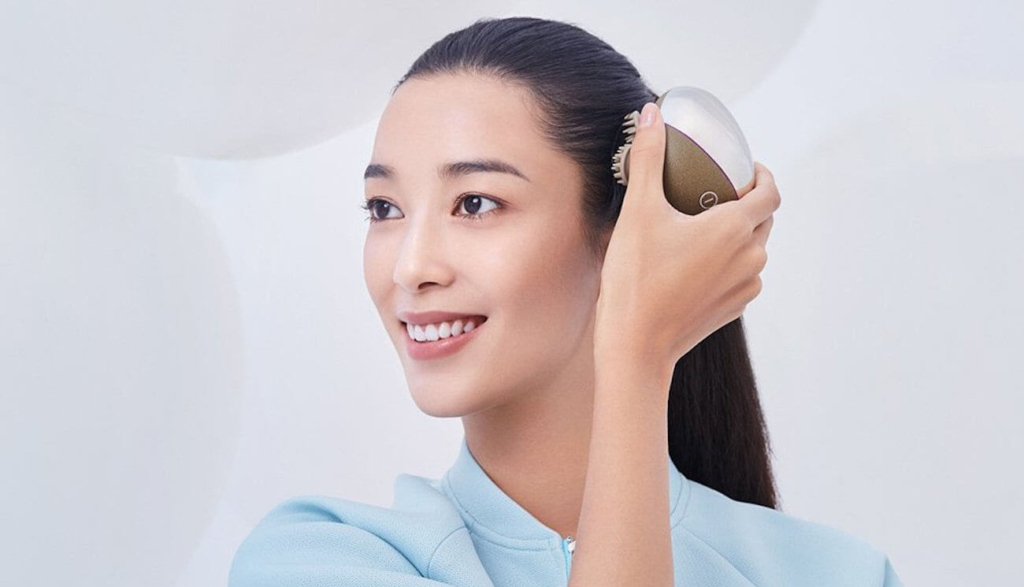 Nextrino InfinityBall Vibrating Massage Therapy Ball
This unique device features two vibrating spheres that go deep into your muscles, providing relief in your neck, legs, back and more. The InfinityBall also comes with four intensity levels, so you can select the ideal setting that helps you to optimally rejuvenate your muscles and recover quickly from muscle tension. In fact, the therapy ball is used by professional athletes in a number of sports, helping the pros bounce back from injuries and get back in the game.
RumbleRoller Deep-Tissue Massage Roller
Looking for something a little more low-tech? This roller features specially designed nodules all over the surface to provide firm yet flexible pressure when you roll your back over it. Mimicking the effects of a masseuse's thumb, it continuously kneads the contours of your body as you roll, and by working trigger points, the deep-tissue massage offers quick relief for many common muscle pains. Firmer than muscle tissue but softer than bone, the roller's nodules slide out of the way if they contact any bony protrusions.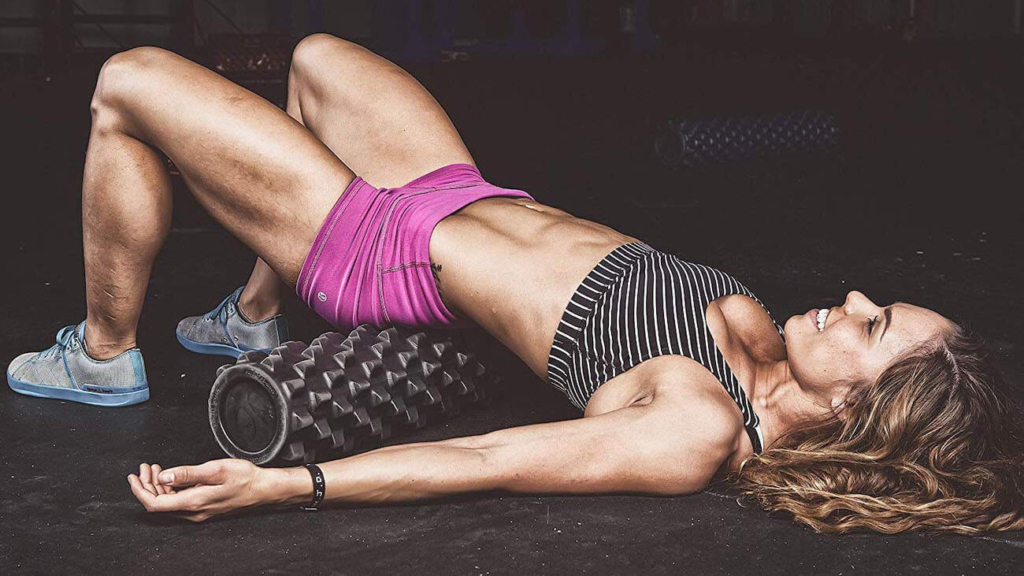 Chirp Deep Tissue Spiky Massage Ball Plastic Kneader
Sometimes the simplest solution really is the best. The Chirp Deep Tissue Spiky Massage Ball Plastic Kneader is exactly what it says on the tin: a spiky ball that massages you. Its 184 plastic spikes provide pressure and relief when you roll it on your foot, hand or other muscles that need loosening up. Simple, easy, effective.
Evan Varsamis is CEO and Founder of The Gadget Flow, a powerful online platform for discovering the world's coolest new devices and high-tech accessories. Evan is a leading voice in the world of gadgets and tech, and as an American Express Global Citizen he'll share his top new product finds – for work, play and everything in between – each month. Find out more about The Gadget Flow and get the app here.