';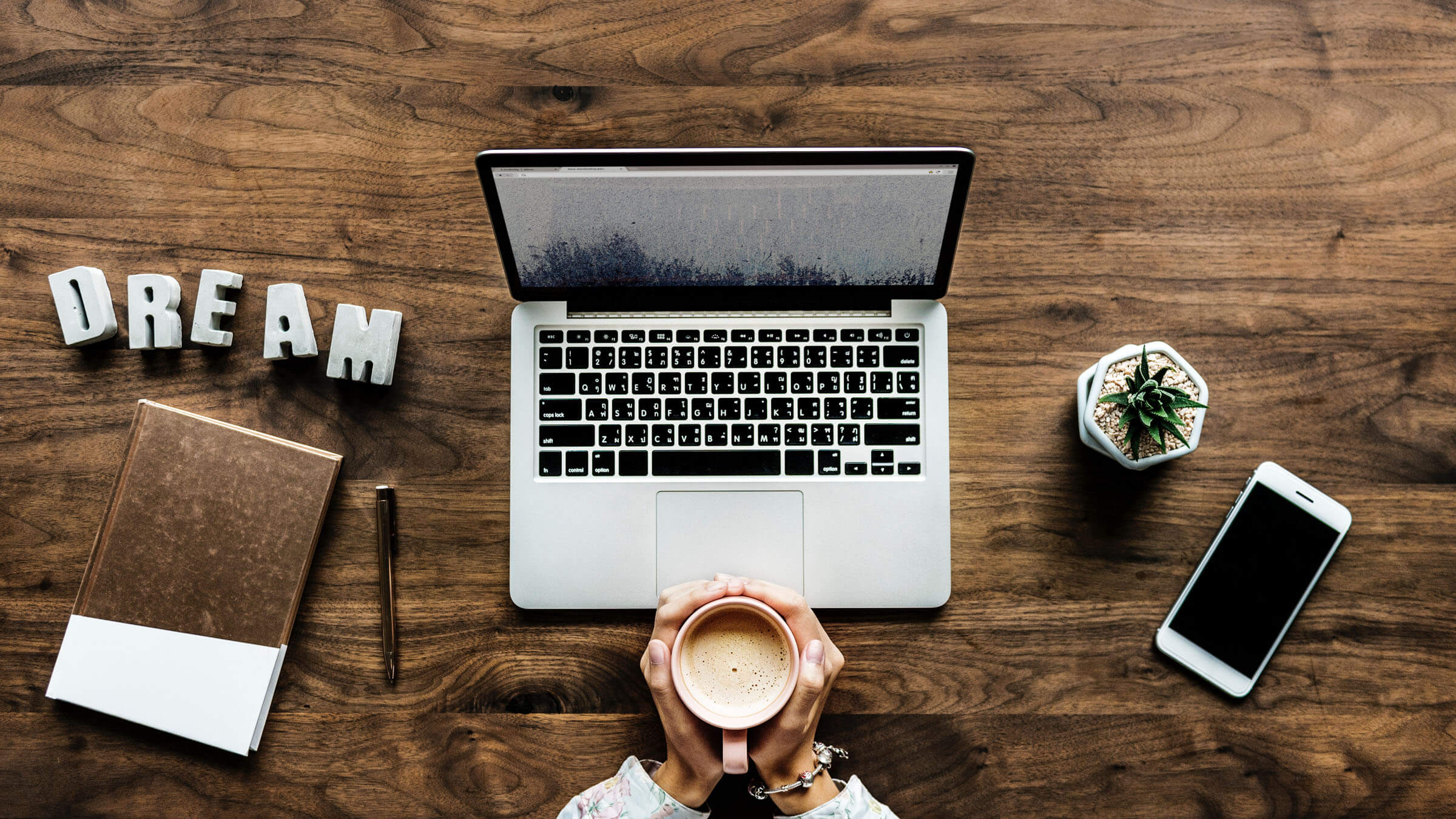 One of the joys of working from home is rolling out of bed and sauntering over to your workplace without so much as changing out of your pyjamas. The downside? If that workplace is ugly, small or impractical, it will immediately take the morning spring out of your step. We've looked at the top 5 challenges you may encounter when setting up your perfect home workspace and present you with simple, ingenious solutions that will up your home office productivity in a flash.
Challenge 1: Lack Of Space
Luckily, now that most of us (especially those who work from home) need little more than a laptop-sized desk surface, creating a workspace doesn't require a whole lot of room. You certainly don't need an entire "office" – a cleverly designed nook, cranny or recess will do the trick. Measure the width of your required workspace (1 metre squared should be more than enough), then go around your home, keeping an eye out for spaces of a similar size. You might find an unused corner of the hallway or under the stairs, a messy walk-in wardrobe, an empty area next to the fireplace, or an awkward space behind a door where you've currently parked a large vase. These could become the perfect spot for a small, discreet home office.

[Images via apartmenttherapy.com]
Challenge 2: Lack Of Light
Unfortunately, the unused corners of your home are often also the dark corners, but a well-lit workspace is an absolute must. Perhaps your desk can switch places with a piece of furniture that doesn't need optimum daylight illumination. If not, see if there's the possibility of bringing in natural light by creating a skylight or using glass blocks in a section of the wall you're facing. Even if it isn't an exterior wall, this will lighten up your desk. If all else fails, brighten your workspace by painting the walls a light shade, hang a mirror in a position where it reflects natural light from the nearest window, and accessorise with office paraphernalia in cheerful colours. Most importantly, make sure you have several light sources, including – but not limited to – a good desk lamp, a full spectrum light bulb and indirect lighting (for example, built in to your shelves).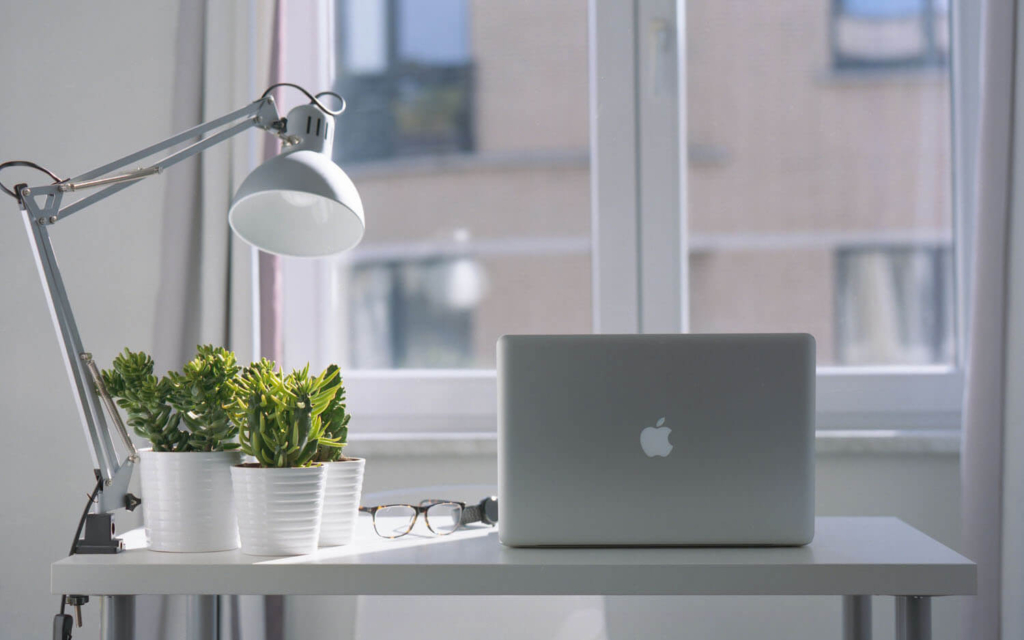 Challenge 3: Lack Of Privacy
If you live with other adults or those famously productivity-enhancing housemates known as children, you may struggle to find calm, concentration and privacy. While a closed office door is no guarantee for peace and quiet (just ask that BBC Korea correspondent), it sure helps. If that isn't possible, improvise with room dividers like shelves (which can double as office storage), potted plants (which will improve your office air), or a translucent folding screen. Noise-cancelling headphones are a godsend in busy surroundings.
Challenge 4: Lack Of Storage Space
What you lack in square footage, you can make up by going high, with shelves and cupboards all the way to the ceiling and repository trays at eye level to augment a small desk. Make sure you have at least one "messy drawer" where you can fling anything that is in your way, but doesn't have a permanent home yet. Everything else should go into well-organised folders, magazine files or a desk tidy. A clear desk policy is both a productivity boost and a great way to minimise the inevitable distractions of working in your own home. You'll also be glad of a neat desk when it comes to video conference calls (just don't forget to change out of your pyjamas for those).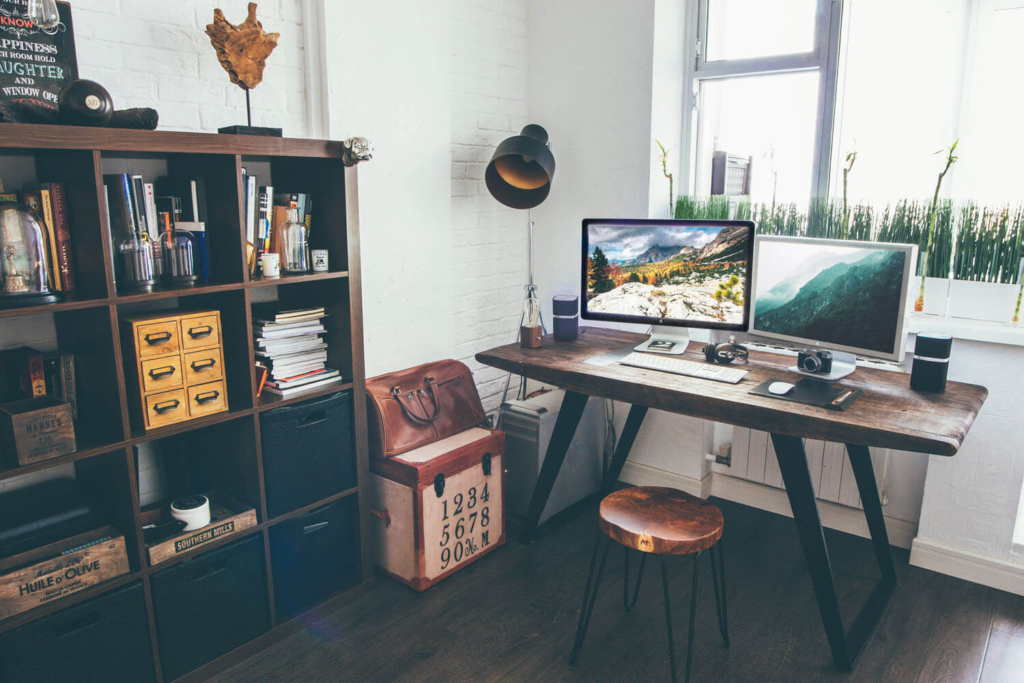 Challenge 5: Lack Of Distance Between Work And Home
In order to switch off after a long day at the (home) office, it's essential to create some separation between your living and working spaces. If you can't do so spatially, then do it visually. Make your office disappear behind a sliding screen or a curtain, or by clearing the desk and locking everything that looks like work away in cupboards. By choosing furniture that does double-duty, your office can vanish simply by turning the rolling filing cabinet into a coffee table for happy hour drinks, putting a lid on the storage stool and folding away your computer desk or shutting the bureau. Of course, it's easier to make something disappear that isn't all that conspicuous in the first place, so consider glass tables, lucite chairs, light metal shelves, or a decor that blends in with the rest of the room from the outset.