';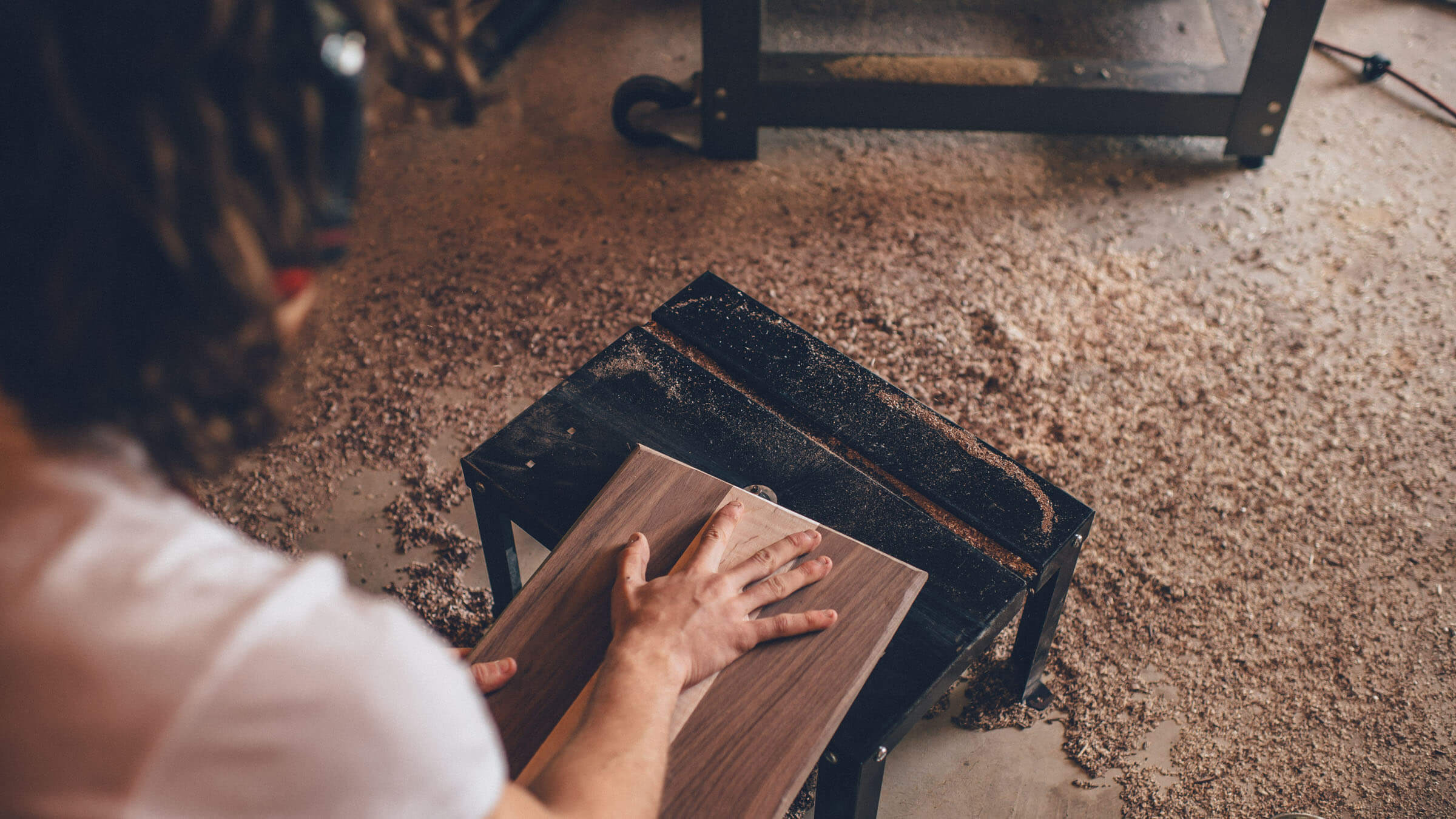 ;
Whether you love vintage chic or think minimalism is everything, crave colour or long for soothing neutrals, adore rustic naturalism or admire futuristic materials… you want to live in a space that reflects your personal taste. Add the ultimate individual touch by creating your own perfect piece of furniture. Follow our step by step guide to a self-designed, custom-made table, chair or [insert amazing object].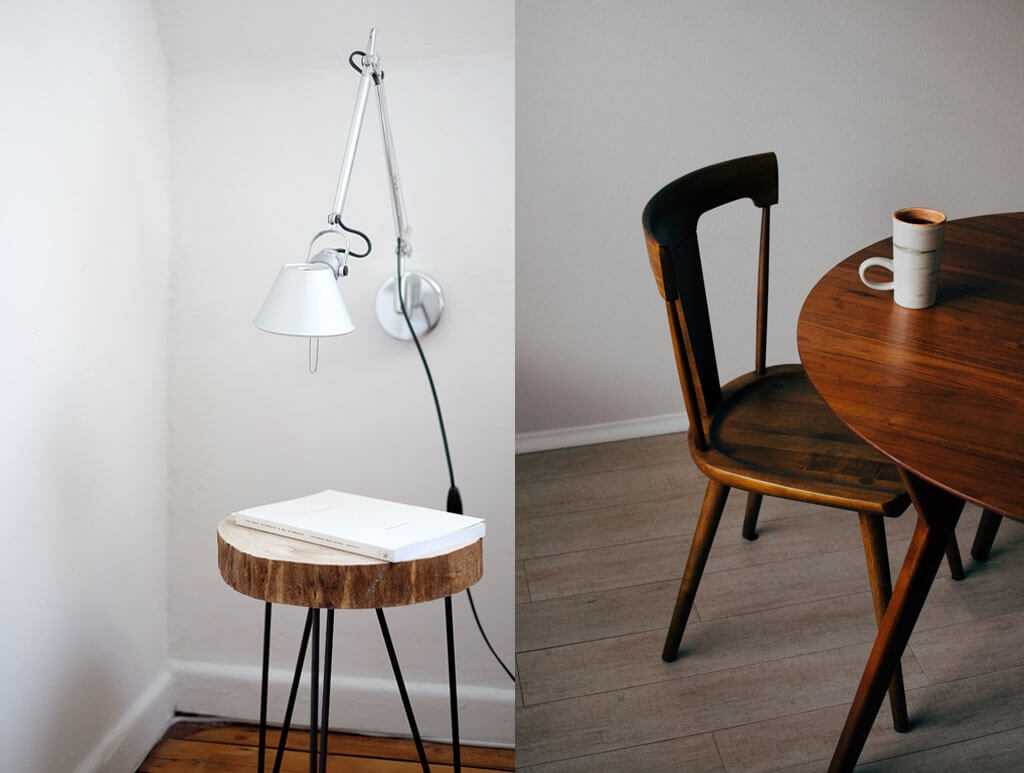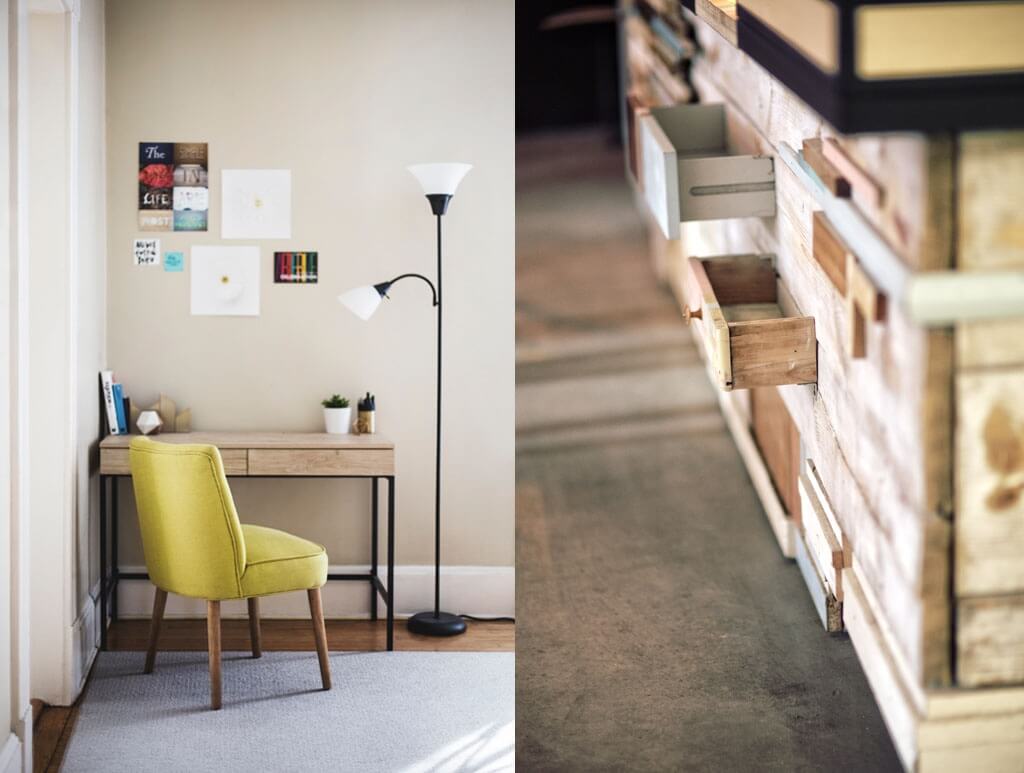 Step 1: DYO (Design Your Own)
You may need a custom-made shelving unit to fit an awkward nook, want a chair to match a very specific colour scheme or have a genius idea for a multifunctional piece of furniture like nothing the world has ever seen. Whatever the finished product, you have to start with a design. Antique shops, design fairs, museums and interior design anthologies are great places to find inspiration, but also look beyond furniture design for ideas. You never know what might trigger your creativity. Needless to say, the interwebs are a great place to seek and find design ideas (and full of amazing rabbit holes to get lost in while doing so). You could start by researching the production design of your favourite Hollywood film, scour your record collection for well-designed covers, or take a virtual tour of the homes of famous artists, filled with beauty, weirdness and, often, really great shelving!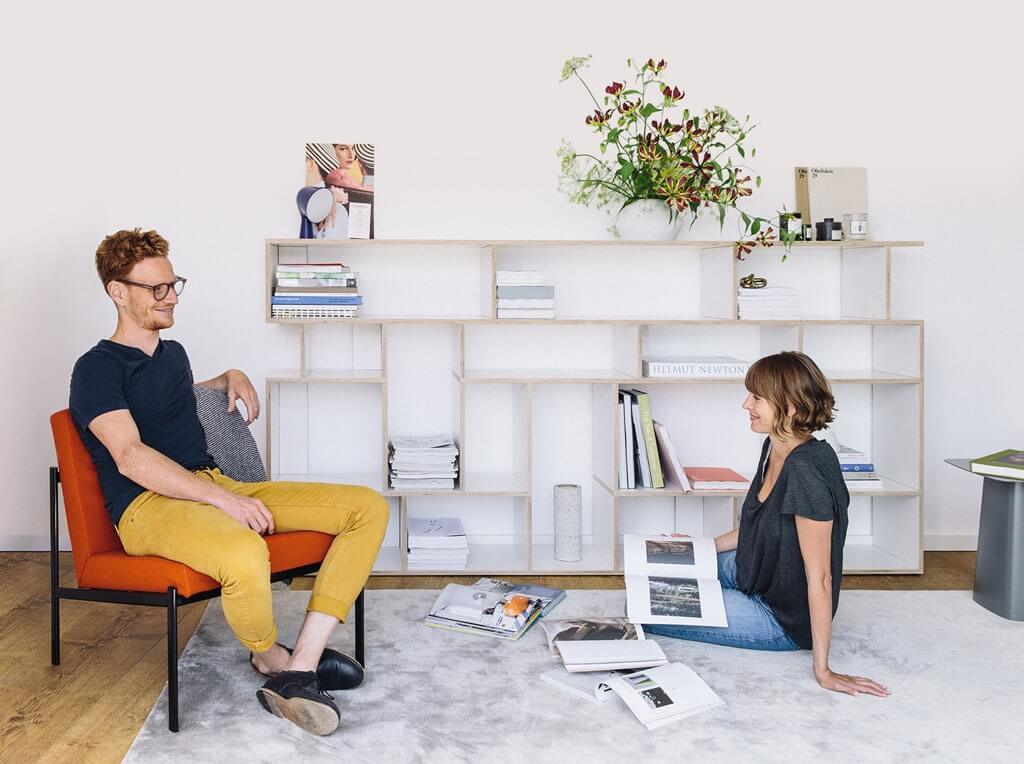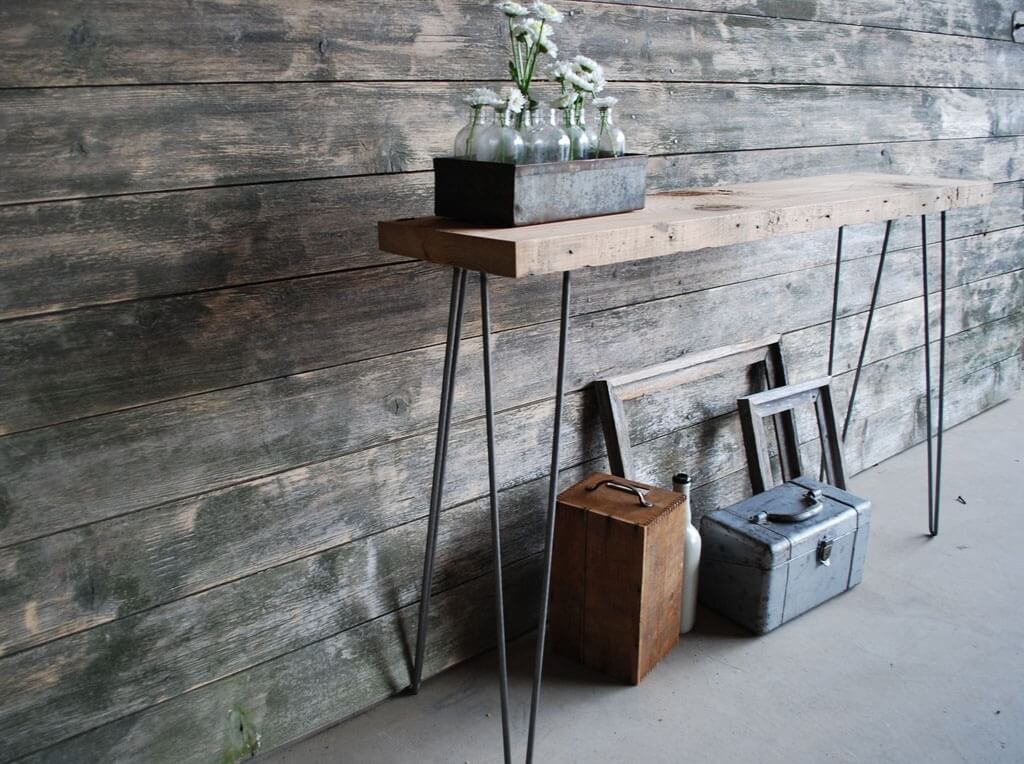 Step 2: Meet Your Maker
A mere decade ago, the only way to have a piece of furniture custom made would have been to find a local carpenter, welder, upholsterer or others capable of crafting an object according to your specifications. This may still be your best alternative, enabling you to have a face-to-face consultation, check in to see how your order is progressing along the way, and support a local business at the same time. However, it is far from your only option. You can order semi-customisable designs from websites like Tylko, which offers an Yves Béhar-designed table with seven adjustable variables allowing for a huge range of design options. You can also order from a selection of designs by independent makers on sites like Custom Made, or submit your own design there and receive quotes from artisans offering to work with you. If you're considering going into production and selling your design, you could try finding a larger-scale producer that will help you with a prototype and later scale up the numbers. You could even have a piece of furniture 3D printed if you have access to a studio with a large enough printer and your design lends itself to that technique.
[Photo left: Tylko; Photo right: Custom Made]
Step 3: Back To Basics
Whether you're using a local workshop or ordering online, you can start the consultation process with a few question marks, but the more information you can provide up front, the better. Measurements are essential, ideally including those of the entire room for scale. It's also a good idea to create a mood board out of designs that inspired you, which will help an artisan better recreate your vision. Of course, the best results are likely to emerge from a detailed sketch or even a 3D rendering. If your passion for interior design extends beyond a one-off project, it may be worth honing your skills, for example by attending the online course Furniture Design For Beginners at Central Saint Martins College of Art and Design.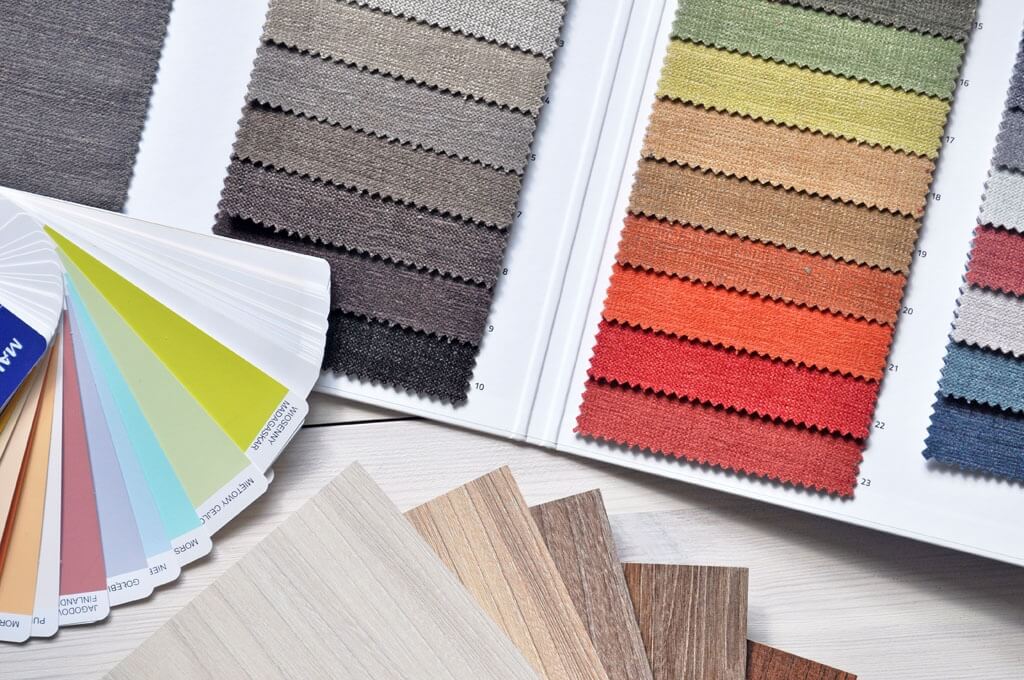 Step 4: Material Whirl
Part of the beauty of custom-made furniture lies in the opportunity to use unique materials. Even if you've seen a type of wood, a metal finish or a fabric that appeals to you in a picture, make sure you lay eyes – and hands – on the real thing before placing an order. If possible, take home samples to see how the material harmonises with your other interiors and how it looks and feels at different times of day, in changing light and with fluctuating temperatures. If you don't have your mind set on a specific colour, bring as many swatches or colour samples from your home as possible, or use a colour-matching system to ensure accuracy. If your piece is going to be a one-off, you could consider using reclaimed materials, which is a cost-effective and sustainable way to create a unique item. Always consider the longevity, durability and resilience of materials when you're making your choices. After all, this isn't an easily replaceable flat-pack consumer product, so build it to last.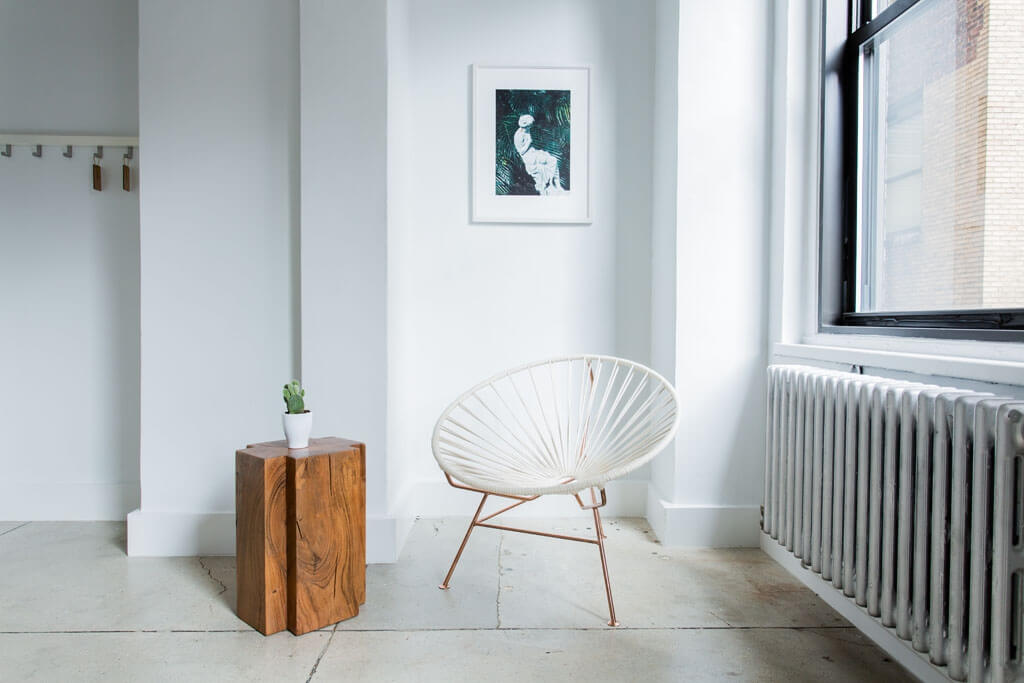 Step 5: Custom Cost-Cutters
When we hear "custom made" we usually think "super expensive," but the final cost of your custom-made piece of furniture really depends on you. The most effective cost-cutting strategies are doing as much as possible yourself, shopping around for quotes before settling on a producer, and keeping an open mind regarding materials. You shouldn't expect to drop less on a custom shelf than on the plywood equivalent from a certain Scandinavian retailer that shall remain nameless, but there's no reason why you shouldn't make substantial savings compared to a similar piece by a big-name designer. Once your own perfect piece of furniture is firmly installed in your home, you'll realise it's impossible to put a price on a design created by you, made for you and owned by no one else but you.
Article by Fiona Brutscher
We all love (and depend on) our favourite Scandinavian flatpack furniture, but it's exciting to mix mass-produced items with pieces that have a personal story behind them. What object would you most love to design for your home?