';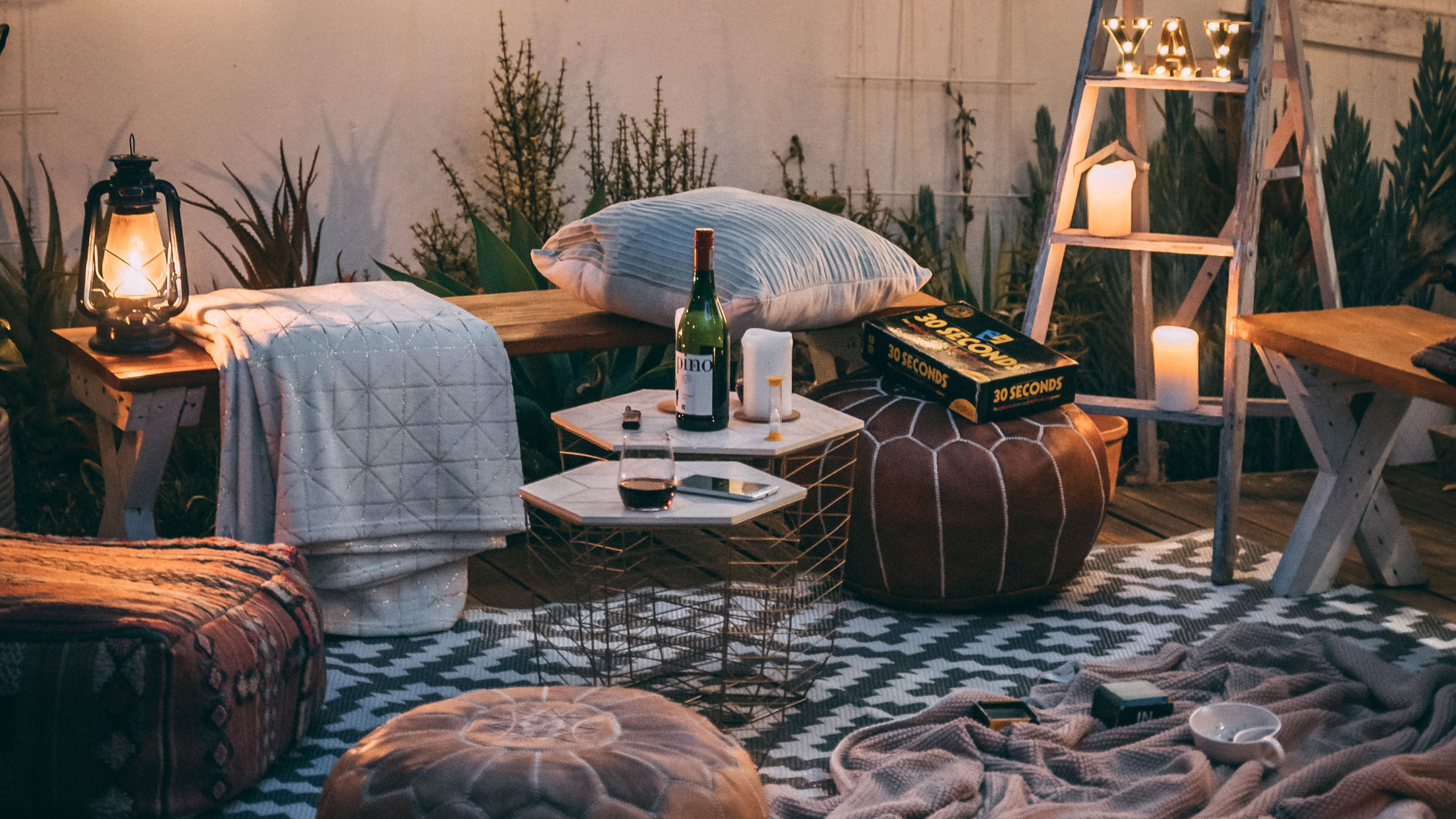 ;
Once you've mastered the art of happy hour refreshments and set up an inviting nook in which to enjoy them, it's time to wow your guests – virtually or in person – by injecting your aperitivo hour with the right ambience. If you ask us, it's all in the music and lighting.
By definition, we tend not to take much notice of background music. However it really is crucial in setting the right tone for any gathering, the key being to strike a balance in the volume – not so loud that it stifles conversation, not so soft that it's imperceptible. The purpose of background music is to impart even more liveliness on the occasion, in tune with the general atmosphere created by proper lighting and inviting interior accessories. After all, sounds – much like smells – have the power to settle in our memories and bring us back to the past in a jiff, so we'd better create good ones. No pressure.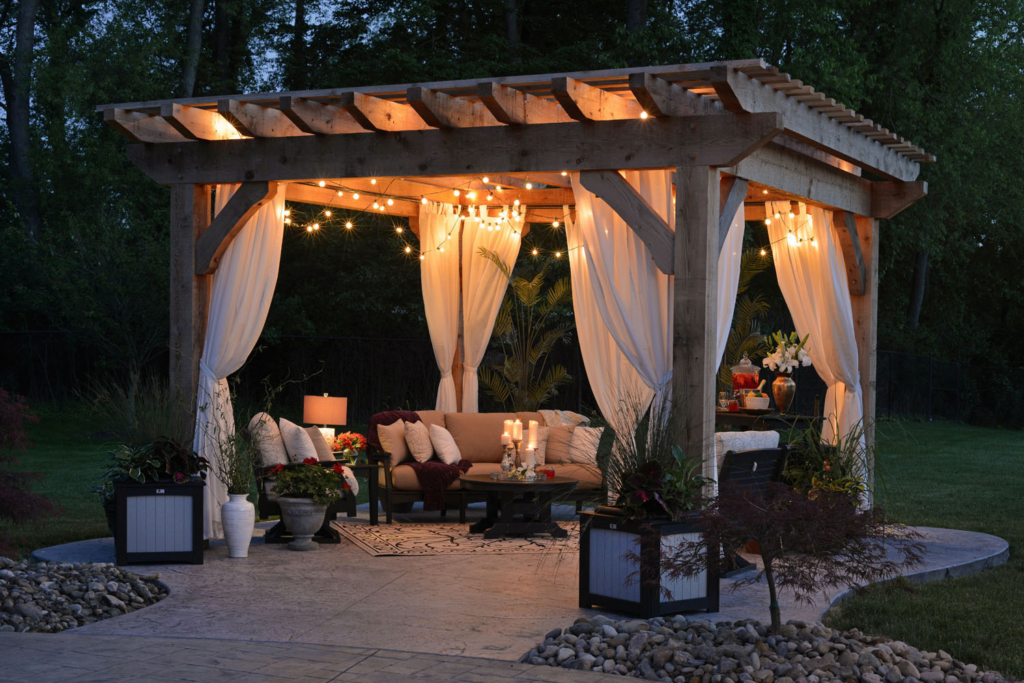 So now, close your eyes. Look deep into your heart, and then at your living space: What is the ambience you'd like to create? Cosy and romantic, cultured and sophisticated, laid-back and bohemian? We suggest five atmospheric approaches to your aperitivo mood, and how to achieve them.
All That Jazz
Improvisation is the spirit of jazz music, but when it comes to setting up the perfect happy hour, you won't want to leave much to chance. To create a romantic atmosphere right at home, reminiscent of a trendy NYC jazz club, think soft: Bathe the room in subdued lighting with carefully situated pillar candles or floor lamps with warm-coloured light bulbs, strategically placed next to the seating area. Set the mood with music from jazz icons like Ella Fitzgerald, Django Reinhardt, Tony Bennett and Miles Davis, or the contemporary big guns of jazz fusion, such as Snarky Puppy, Cory Henry or bassist Marcus Miller. Need more inspiration? Look to the top albums of legendary label Blue Note Records.
Italian Vibes
Forget those Italian clichés of mandolins plucked by the sea at sunset, while you nibble on pizza, sip wine and pinch your fingers together every 10 seconds… but if you absolutely must go old-school, then keep just the pizza and wine, and tune in to the magic of Quartetto Cetra. If you want to update your Italian aperitivo, however, then progress to a good Negroni and some energetic, avant-garde beats that go back to the EDM of the '70s and the iconic Italian dance music of the '90s, with Giorgio Moroder and Gigi D'Agostino at the forefront of the fun. To give your eyes something to dance to, light up the space with fluorescent décor like LED glow wires or a budget-friendly sensory light show.
Electro Swing á la Carte
What would be the musical manifestation of that delicious kir you look forward to sipping when you finally shut your laptop on a Friday evening? Perhaps it's the irresistible, carefree beats of electro swing. In your at-home French bistro, the fizzy elements of electronic music pair with the melodies of swing and jazz – and combine perfectly with the classic charm of globe string lights or even hanging teapot lights. Add some freshly cut flowers arranged in a quaint watering can or large canning jar, et voilà!
Latin Verve
On the other hand, what if relaxation melded with exhilaration? If you're serving up Spanish tapas with vermouth or Mexican botanas and margaritas – and a Latin mood to match – then it very easily can. Enliven your space with candles and fairy lights, a vase of colourful flowers and vibrant decorative pillows. Then turn up the tunes: We're thinking of Latin American rhythms ranging from cumbia to Brazilian bossa nova, Afrocuban classics or ultra-trendy reggaeton. Or cross the Atlantic for a more Spanish vibe, opting for flamenco guitar music from the likes of Paco de Lucía. The road to any apéro must be paved with beauty.
Hitting The Right Note
For many of us, social distancing is still the order of the day, and it won't be possible to have an evening drink with friends in person – but don't let that rain on your happy hour parade. If your social life is limited to video calls and virtual meet-ups, then turn to free music streaming apps like JQBX or Vertigo, which allow you to not only share your music with friends and listen together in sync (even if you're cities or continents apart), but also play DJ and create a public channel for other people to join in the party. Missing real-life apéro partners? Maybe you can make some balcony buddies, like this inventive crew of neighbours in Italy.
Cheers to that.
<p class="hiddentext" style="display: none;">#staysafe #stayathome #selfisolation #selfisolationactivities #quarantine #lockdown #homesanctuary</p>