';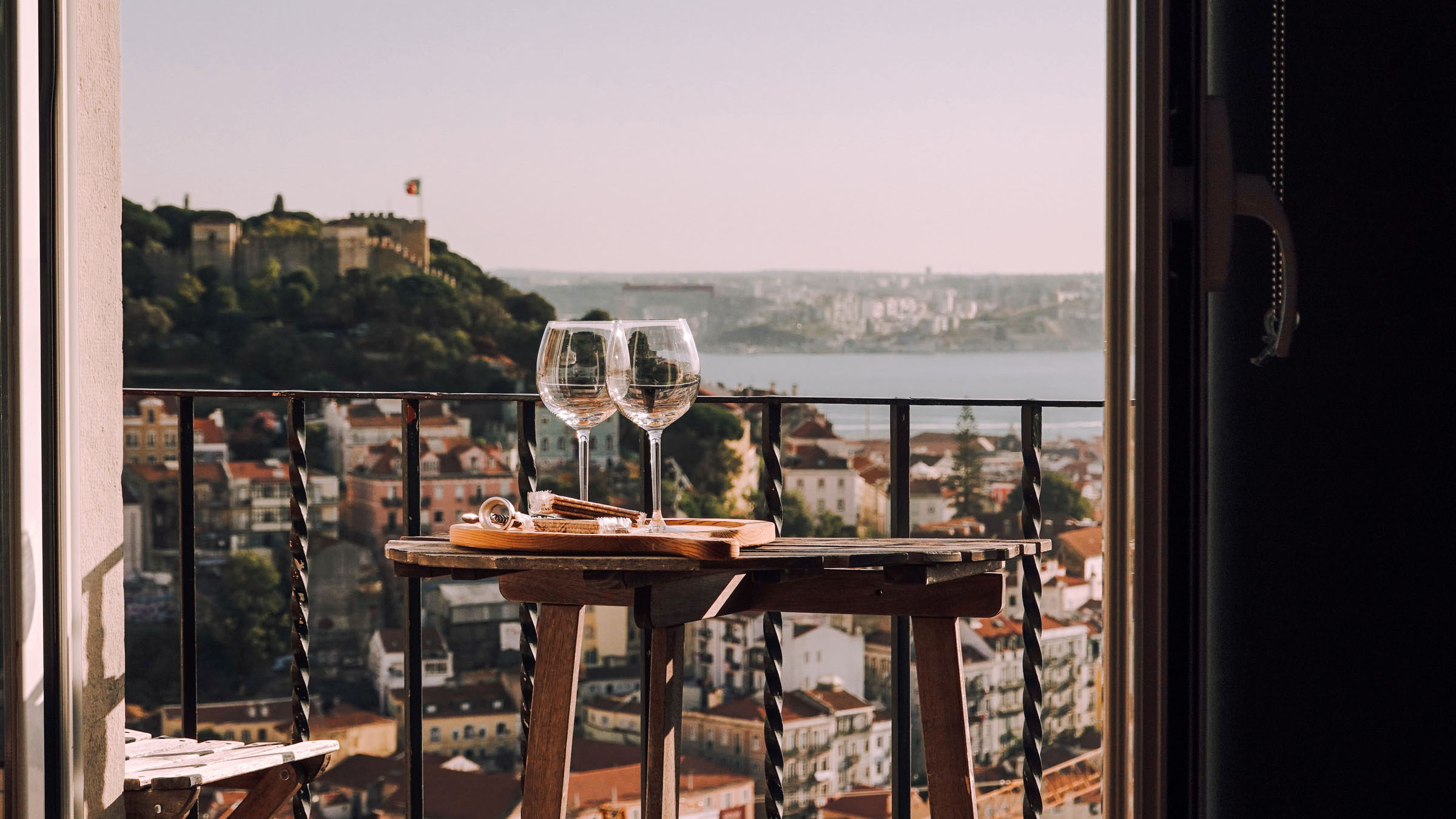 ;
With the summer sun shining and with months of isolation on the brain, we'd love nothing more than to pop open a beer or a bottle of Prosecco on the terrace of our favourite bar with friends or colleagues, and wash away what's left of a stressful week, or simply a busy day. Of course, that's not necessarily possible (or recommended) right now, but it doesn't mean cocktail hour has to be cancelled altogether. While we continue counting down the days until we can return to our regular haunts, we're doing the next best thing: bringing happy hour home.
A good aperitivo is primarily measured in the quality of the company and refreshments. For the latter, we have some suggestions; the former you'll have to arrange yourself – either setting up a video call, inviting a couple of friends over for a socially distanced drink, or enjoying the company of your housemates (even if it's just a couple of well-loved potted plants). Beyond the food, drink and companionship, however, an apéro is also about the place – your surroundings should make you happy. Not loving your current environs? With a little inspiration and inventiveness, we can help you carve out your own happy hour niche.
If You Have… A Garden Or Terrace
Boy, you're lucky. Just ask the Italians taking their aperitivo on a terrazza or the French with their apéritif on a terrasse: an evening tipple is best taken al fresco. If you're fortunate enough to have ample space in the form of a garden, terrace or patio, there's no limit to the ways you can style it.
View this post on Instagram
View this post on Instagram
You'll inevitably want some shade, especially as the summer progresses, so you could add a classic wooden gazebo, an awning with a trendy industrial look, or a simple patio umbrella that can be retracted as needed. For a more romantic look, though one that admittedly requires more preparation, consider a pergola draped in wisteria, bougainvillea or ivy. To keep out chilly evening breezes and the neighbours' prying eyes, you could also set up a screen; perhaps something sturdy in a beautiful wood that complements your terrace or even just some breezy curtains that can be tied back – to elegant effect – when not in use.
Prefer something a bit less traditional? Embrace your own… tree-dition, and put a strong tree branch to good use by hanging an original swinging aperitivo nook on it. No sturdy branches nearby? Use the slats of a gazebo or pergola instead. Just avoid this particular approach on a gusty day, lest your happy hour be gone with the wind.
Dit bericht bekijken op Instagram
Dit bericht bekijken op Instagram
Seating is, of course, a must to ensure a laid-back atmosphere. Whenever we picture an apéritif after a hectic work week, it takes the shape of the imperial Roman accubatio, with everyone reclining, lazily drinking wine, eating grapes and getting up only hours later. But unless you have a one-acre terrace with a chaise longue for every guest, you'll need some seating solutions that are at once clever, cute and comfortable.
For a traditional aesthetic, go with classic rattan chairs and outdoor sofas. For bohemian flair, choose Adirondack or Acapulco chairs. Prefer an upcycled look, or have unused materials lying around? Make your own seating! Cinder blocks and wooden beams can be combined with cushions for a DIY bench, and – believe it or not – old tires can be decorated with twine, colourful cushions and paint to become poufs, ottomans, coffee tables, flower pots or even a fancy swing, for both kids and adults.
Dit bericht bekijken op Instagram
Dit bericht bekijken op Instagram
If You Have… A Balcony (Or Even If Not)
It's nice to have (or dream about) large gardens and terraces, but any outdoor nook – or even just a space in front of a large window – can become a lovely apéro spot.
The first thing to do when planning to set up your happy hour niche, is to consider the available space. Areas crammed full of furniture are more claustrophobic than cosy, so you should only provide as much seating or table space as necessary. If you're really short on room, consider using convertible furniture that can be folded and stored when not in use. There's the classic folding double drop-leaf table (complete with storage space for folded chairs), which also comes in a single drop-leaf version that 'hangs' from balcony railings. On the other hand, you could lean into the enduring pallet trend and go for a DIY bar table, or invest in this Dutch-designed outdoor bar counter with hanging shelves.
Dit bericht bekijken op Instagram
Dit bericht bekijken op Instagram
Should you long for a harmonious balance of shapes, colours and sophisticated functionality over pure practicality, you're spoilt for creative choice: a pretty wooden bistro table, a wooden coffee table in a heritage look, or a – what else – pallet table. Add some beautiful floor coverings in wood, tile or retro AstroTurf, and layer with rugs in outdoor-friendly jute, sisal or nylon.
When it comes to seating, pallets become a trusty go-to once again, arranged into a single seat or a corner sofa for even the most intimate of balconies. The cushions are key here: according to your taste, choose simple or striking patterns in waterproof outdoor fabrics that resist stains, fading and mildew.
Dit bericht bekijken op Instagram
Dit bericht bekijken op Instagram
If you love furniture that does double duty, consider turning your seating into storage. There's an array of products available to this effect, from sleek benches with hidden drawers to more vintage-styled hope chest benches. Or, alternatively, you can create your own seats using boxes and crates topped with cushions. You can upcycle milk crates or beer crates – made of plastic or wood – and customise them with paint or pretty upholstery. The options are endless, and are sure to get an admiring "wow" from guests impressed at your ingenuity.
#staysafe #stayathome #selfisolation #selfisolationactivities #quarantine #lockdown #homesanctuary