';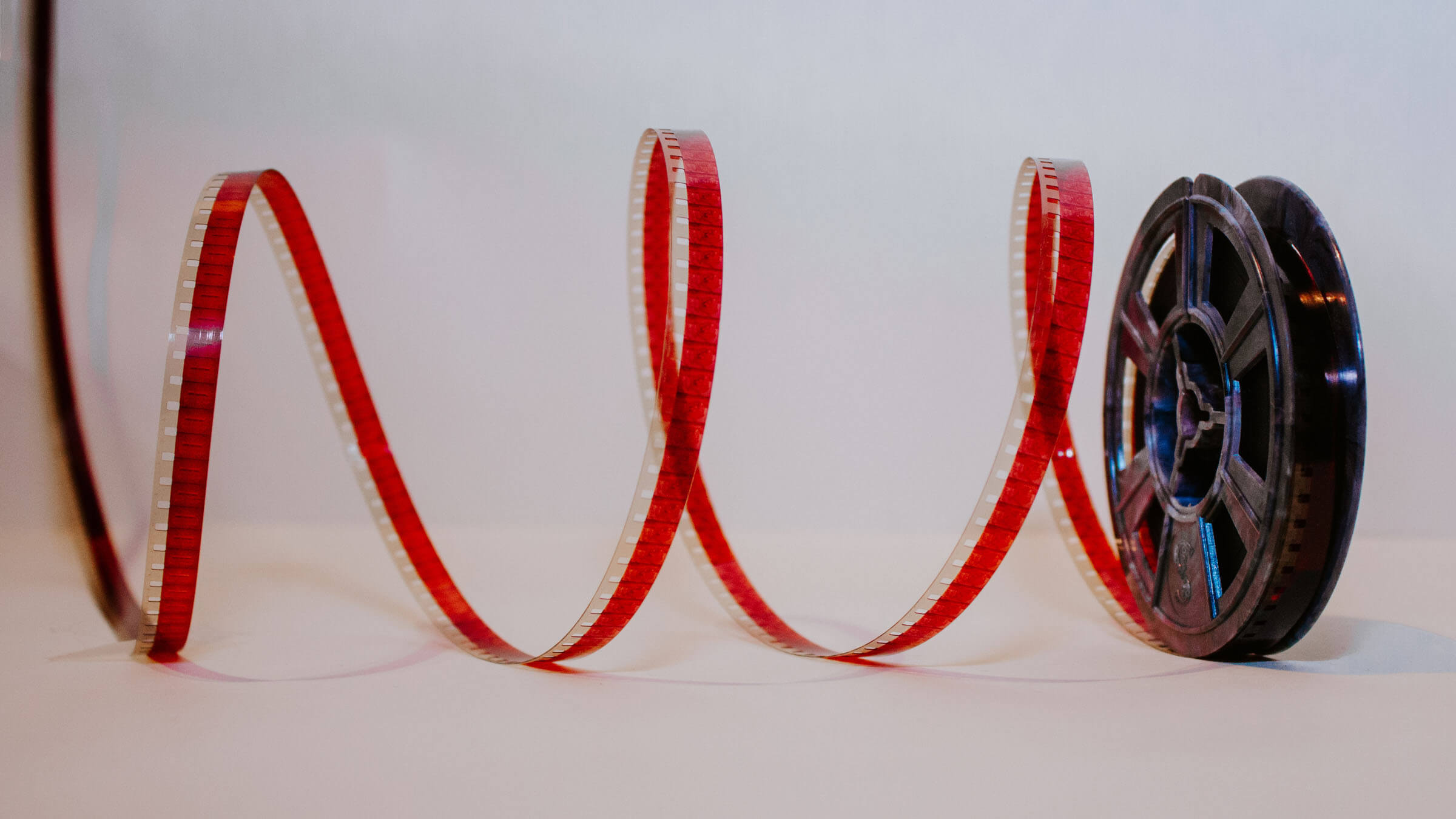 ;
It's that time of year when you scramble to think of the ideal gift for the special people in your life. For movie fans, gone are the days when a two-disc DVD or a framed vintage poster would suffice. But not to worry: there are a number of options for dedicated film fans, ranging from quirky references to outlandish gifts that only suit those with a large bank account. We take you through some of our favourites, suitable for a variety of budgets.
Socks!
Ah, the old Christmas staple of socks. It's not the most glamorous gift, but there is a chance to make things a little more interesting with a movie theme. Nowadays you can adorn your feet with almost any film franchise: Want the world to know you're a Griffindor? Or prove your Marvel fandom? Many online stores sell socks with a variety of movie themes. UK-based Sock Shop, for one, delivers worldwide and offers a selection of pop culture socks (we're particularly keen on their Superman socks, complete with their own miniature capes!). If you're in North America, The Sock Spot offer everything from the smiling face of Spongebob Squarepants, to the stern stare of Darth Vader.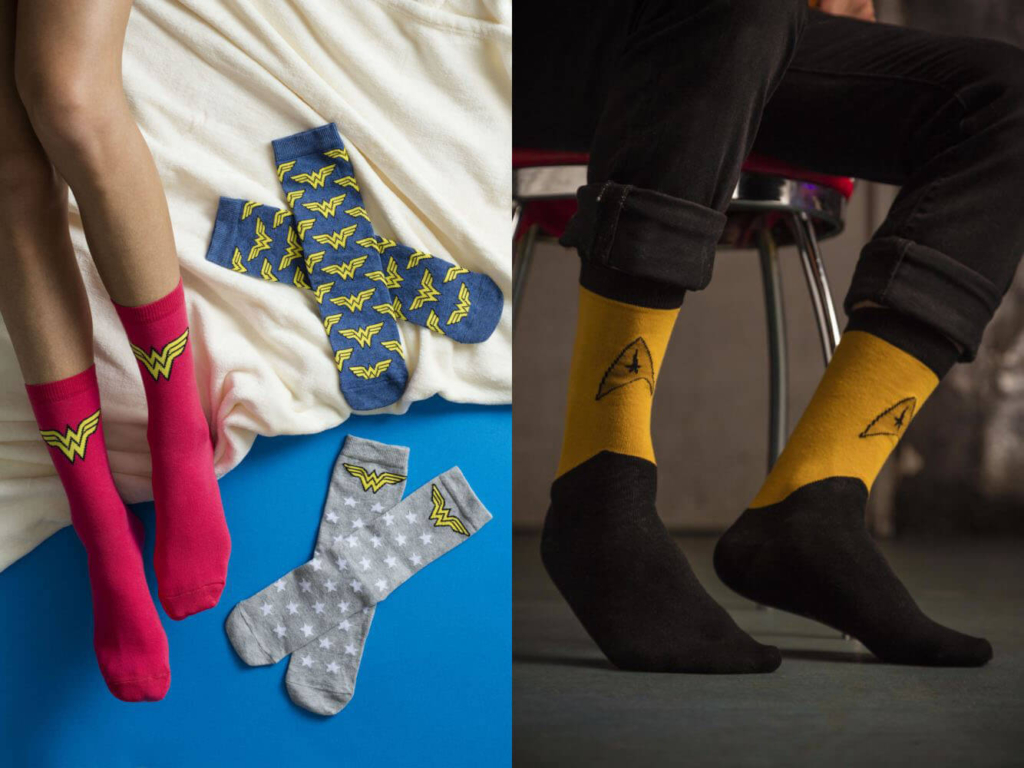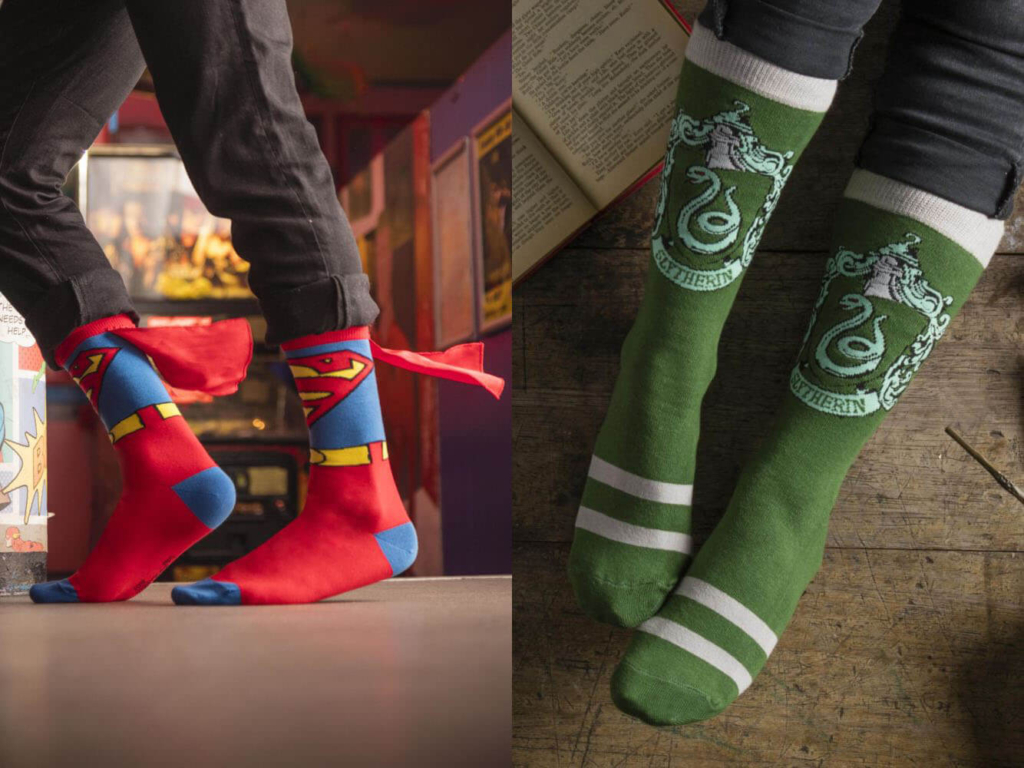 [Photos via Sock Shop]
A Piece Of Movie History
We've all wondered what it would be like to hold Luke Skywalker's real lightsaber, or put on the famous Batsuit for ourselves. Memorabilia is a multi-billion dollar industry, and there are a number of companies offering authentic props from the big screen. Industry leader Prop Store holds regular auctions in London, where they've sold such famous items as Indiana Jones' bullwhip and Christopher Reeve's Superman suit. Their online store offers all kinds of artefacts, from the prestigious and expensive (Idris Elba's coat from Dark Tower) to the cheap and obscure (a strip club flyer from Magic Mike).
Cinema Shirts 
It's not enough to simply have the logo of your favourite movie on a shirt. Nowadays, the astute movie fan will sport something with a subtle reference that only true fans will understand. US company Teepublic sell T-shirts designed by independent artists, meaning it's unlikely you'll see too many people sporting the same design! UK company Last Exit To Nowhere are a cult favourite, making shirts with subtle references such as the logo for the 'Live With Murray Franklin' sign from Joker, or the Aspen beer logo from Ridley Scott's Alien. Both stores ship worldwide
Crate Escapes
You may have noticed the rise of the 'crate' subscription box trend in recent years – subscription services that send you a monthly mystery crate filled with rare or exclusive goodies, like T-shirts, stickers, posters, toys and more. There are many  subscription services available, from the Harry Potter-themed box Geek Gear, or anime-focused Fangirl Monthly by Cratejoy. Crates are a great idea for a gift that keeps giving beyond Christmas!
Become Iron Man! 
Yep, you read that correctly. Okay, so you may not be able to fly, or shoot missiles from your arms (that could make Christmas dinner problematic). However, one company is offering a made-to-measure, screen-accurate replica of Iron Man's suits, with optional extras such as motorised helmets and voice changers. More of a DC person? The armoured batsuit from Batman v Superman: Dawn of Justice is also available. At over $3,000 for the base package, it's certainly not a stocking filler, but it may be handy for those looking to upstage everyone at the New Year's fancy dress party.
The Gift Of Movies
2020 sees the start of the streaming wars. Both Disney+ and Apple TV+ went live last month, spending big money to compete with the likes of Amazon and Netflix. Our recent guide tells you everything you need to know about what each service offers, but all services will have gift subscriptions of some type – be it through vouchers or online codes. A couple of months or even a year of these services would be the ideal gift for someone who binges as many movies as they can, or that movie novice in your life who never got round to seeing Star Wars.
A Celebrity Shoutout 
Have you got something you'd like to say to someone, but just can't find the words to say it? Pay a celebrity to do it for you! Movie stars and famous people from all walks of life are offering their time via video messages. With prices ranging from a few dollars to a few hundred, actors such as Wesley Snipes, Jennifer Love Hewitt and Charlie Sheen are at your disposal. Successful shout out site Cameo talked to us earlier this year, while CelebVM and Starsona offer similar services. In an age where shareable content is the greatest gift, why not blow up someone's feed with a celebrity video they can share?
A Meme-Worthy Statue 
Jeff Goldblum got a new lease of life on the internet, when his seductive open-shirt pose from Jurassic Park was immortalised as an internet meme. The pose was so popular, an inflatable statue of it was erected by the River Thames as a publicity stunt in the UK last year. Now, Chronicle Collectibles have captured that moment in all its glory as a 1:4 scale statue. In the wide world of movie replica statues, it's an odd choice, but for the eccentric pop culture fan, it's something different to adorn your mantle piece this festive season. For slightly more sinister tribute to the same film, the company also offers a model of a hatching baby velociraptor!