';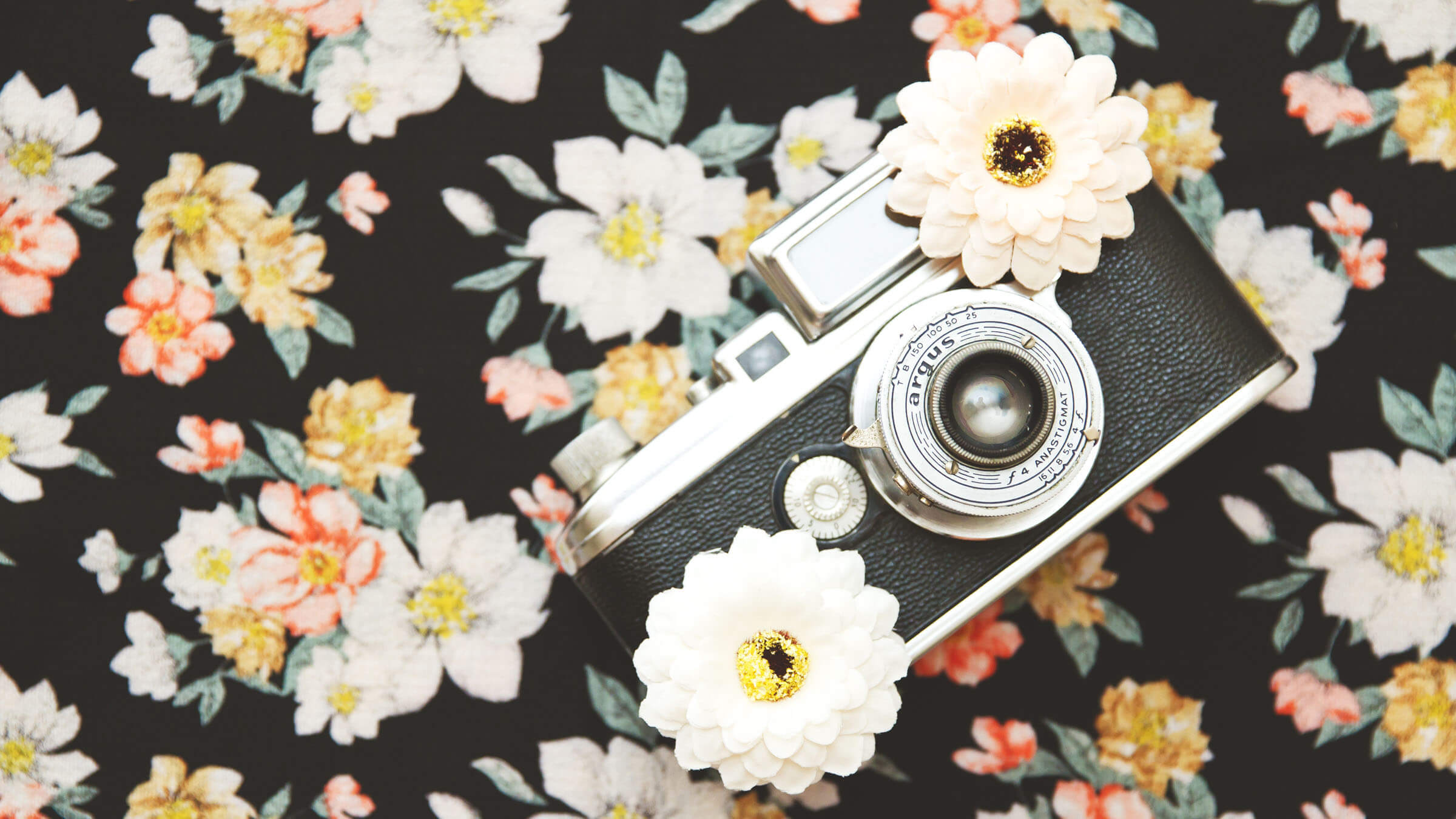 Floral interiors aren't on-trend, neither are they out of fashion. Flowers – both real and fake, as shapes and prints – are a perpetual feature of interior design, a classic staple that never truly goes away, but is often reinvented. Find out how timeless, contemporary and unusual florals are done today.
Big & Bold
If you still think floral interiors are twee, then it's time to join the rest of us in the 21st century. Flower motifs no longer only come in varieties ranging from 'country house conservative' to 'grandma's stale stuffiness'. Instead, you can choose from a wide array of bold, contemporary floral designs that complement modern interior schemes. One thing they all have in common: big, bigger, preternaturally huge flowers on everything from wallpaper and murals to bedspreads and cushions. Go home, then go big!
Artsy & Cool
A good place to start looking for appealing takes on floral design is the museum. Every artist worth his or her salt, from Vincent van Gogh to Andy Warhol, and Frida Kahlo to Georgia O'Keeffe, has painted flowers in some form or another. Art is a great way to add florals to your space without settling on big-ticket items of furniture that might tie you down in the future. A picture can always be changed and adapted as your tastes evolve and – if your budget won't stretch to an original, you can start with a print or a series of framed postcards.
Plantify, Don't floralise
If actual flowers, as well as pictures and prints of flowers, aren't your cup of tea, that doesn't mean you have to banish all greenery from your home. Instead of bunches of roses or potted petunias, go for non-flowering plants with strong lines, deep colours and interesting textures. You can't go wrong with cacti and succulents, but also modern arrangements featuring old-school houseplants like the philodendron, ficus or spider plant.
Graphic & Abstract
The houseplants popular in the 1970s and 1980s are also making a comeback in other areas, so look out for wallpaper and textiles printed with their abstract shapes; bowls shaped like their leaves; or lamps, sculptures and knick-knacks modelled after the lush potted housemates of yesteryear. These are also a great stand-in for the real thing if you lack the green fingers to keep an actual plant alive.
Exotic & Amusing
If you want your houseplants to do double duty, pick species that serve not only as decoration, but also as free entertainment. Carnivorous plants, for example, add a morbid touch to any room. Don't worry – you don't have to lose sleep over being eaten alive, Little Shop of Horrors-style. A Venus flytrap (or any one of her somewhat high-maintenance sisters) will, however, take care of pesky insects and serve as an object of observation for any kids living in or visiting your home.
Dark & Glamorous
Like the dark angle? Why not run with it. Take a leaf out of set designer Catherine Martin's book and let (lack of) light and colour do all the heavy lifting. The creative partner and wife of Baz Luhrmann recently shared images of the couple's New York home, where dramatic florals somehow manage to not chew up all the scenery, thanks to a clever use of scale, deep colour and smart lighting.
Minimalist & Reduced
On the other end of the scale, bright, airy, contemporary interiors may benefit from a more reduced use of florals. Cushion covers, throws and small decorative objects are a simple way to inject a pop of colour into an all-white loft, a cosy studio decorated in neutrals from floor to ceiling, or a sleek black studio. Colour-coordinate all accessories used, or stick to one type of flower in different colours.
Plush & Vintage
If, on the other hand, you don't shy away from layered looks, maximalist interiors and style clashes, then vintage florals can be a veritable goldmine. As long as you stick to one colour scheme, go wild – mix and match floral prints from different eras, on varying textures and in a variety of sizes for a fun, eclectic effect.
Weird & Freaky
Flowers are too girly and pretty for your taste? Well, clearly you've never seen the claw-like gloriosa, the strelitzia that looks like a punk rock bird, or calatheas that seem straight out of The Muppet Show. Why not pay a visit to the botanical garden and discover a plant you love? You may even be able to pick up a cushion cover, picture or towel with its likeness at the gift shop to get you started.
Botanically Scientific
Instead of paintings and prints of pretty flowers, seek out botanical illustrations: they're less twee, align more with what would be considered a "masculine" aesthetic, and who knows – you or one of your guests might actually learn something.
Groups & Clusters
Fresh flowers may no longer be as popular as they once were – and certainly no longer de rigueur in light of climate change, water shortages and lack of agricultural land. However, they still have their place in interior decorations, especially for a big occasion. Instead of large, fussy (not to mention expensive) bouquets, let individual flowers (perhaps from your own garden or a nearby meadow) live in an assortment of smaller vessels – bottles, glasses and bowls. The mason jar trend may have run its course, but if you steer clear of rustic containers and display flowers in unusual, elegant pottery and glassware, the results can be beautiful. #staysafe #stayathome #selfisolation