';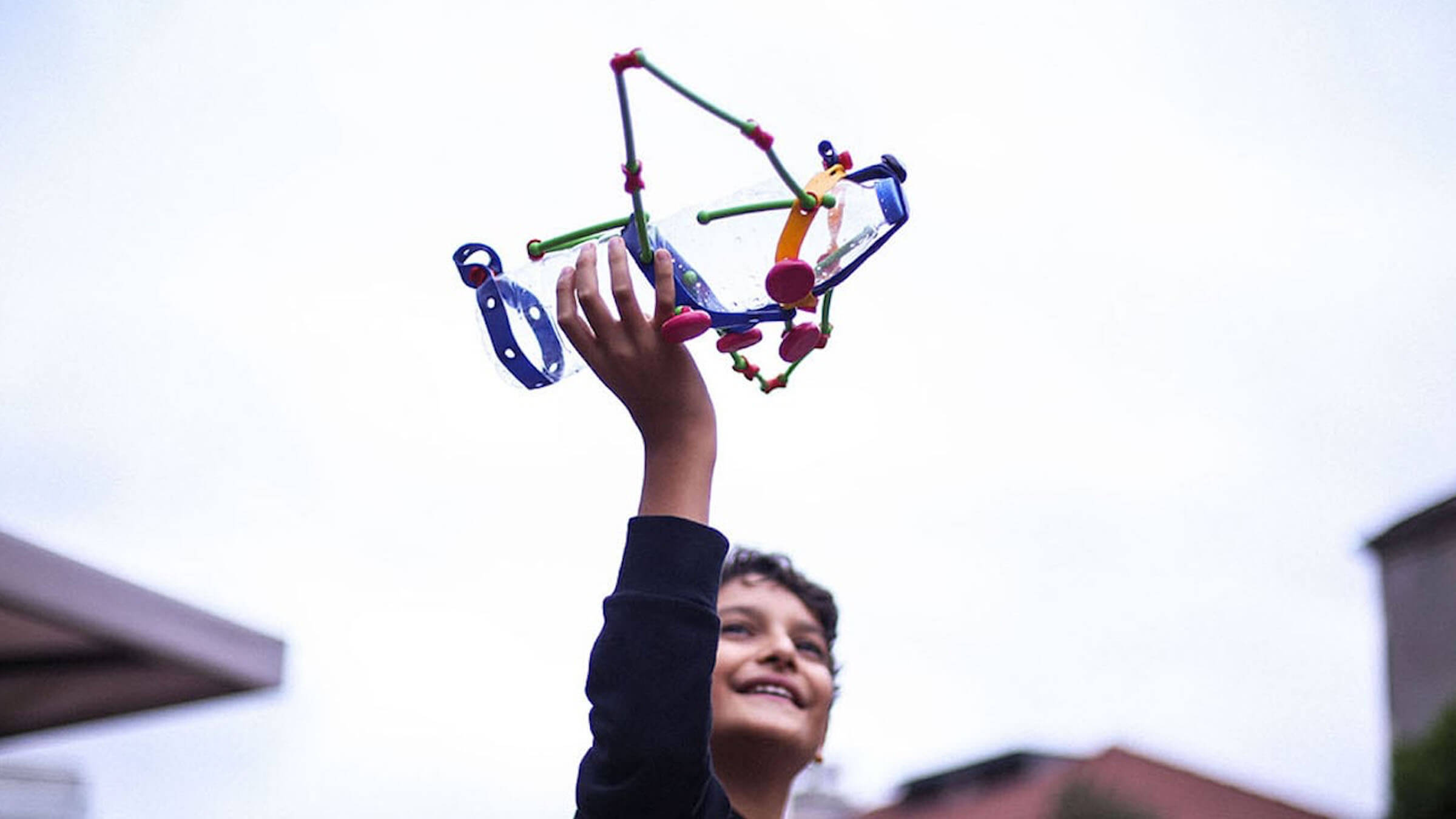 Give your curious kids the tools to explore their creativity and learn real-life skills, all while having fun: These educational toys and games are designed to expand their growing minds as they play, keeping them engaged, motivated and constantly learning something new.
Toyi Limitless Creative Play Kit
For imaginative kids, any everyday item can become a toy. Toyi builds on that type of play, helping kids learn to interact creatively with their physical surroundings by providing them with connectable pieces that they can attach to objects and bring them to life. Both the Starter Kit (32 pieces) and Standard Kit (64 pieces) come with flexible connectors, along with a wheel, stick, joint, hand, foot and eye, which children can use to design toys from any household item, by themselves or with friends.
Leka Interactive Smart Toy
With a motor to move, sensors to interact and lights to deliver a variety of emotions, Leka isn't just a smart toy – it's more like a robotic companion for your child. Leka offers educational, interactive games that can be controlled via an accompanying app, and it inspires kids to move and learn at the same time. In fact, it's even suitable for children with special needs.
Shifu Plugo Educational AR Gaming System
STEM learning just got a lot more fun, with this AR gaming system that teaches a variety of skills such as vocabulary, math, critical thinking and more – all while having fun. Plugo includes one Gamepad, four interchangeable kits, and unlimited games that are compatible with a variety of devices.
Taco Playbits Screen-Free Coding Toy
It's never too early to start coding! Taco Playbits uses a screen-free design that allows kids to create, play and even record their own music while learning about coding. Parents can feel good knowing their child is learning to think independently and having fun – no screen time necessary.
Nintendo Switch Labo Kids VR Kit
Turn video games into real-life fun: Compatible with the Nintendo Switch, this cardboard construction set offers a simple, shareable VR experience. The full kit consists of six Toy-Con Projects including VR goggles, a blaster, a camera, a wind pedal, a bird and an elephant. Additional requirements include a safety cap as well as an extra screen holder.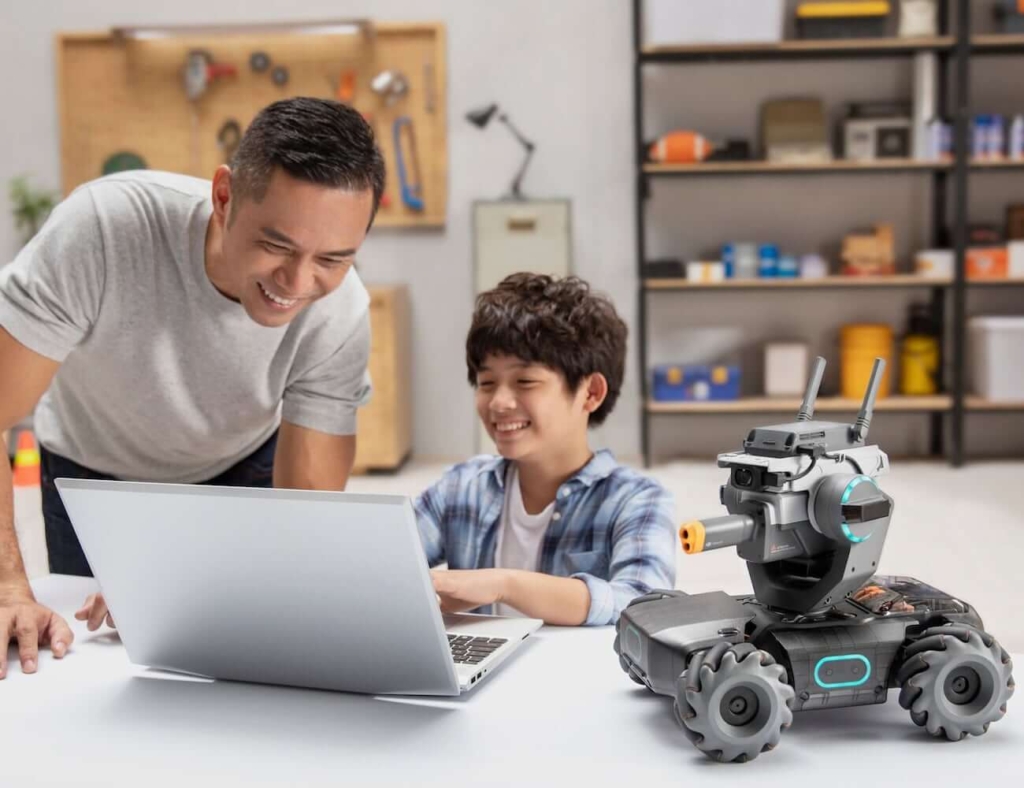 DJI RoboMaster S1 Educational Robot
Provide your children a better understanding of STEM subjects with this educational robot that uses the power of intriguing games to keep children engaged – they won't even realise they're learning! The modular layout with 46 customisable components will help kids engage in the art of design, and they can use programming languages like Scratch and Python to bring their creations to life.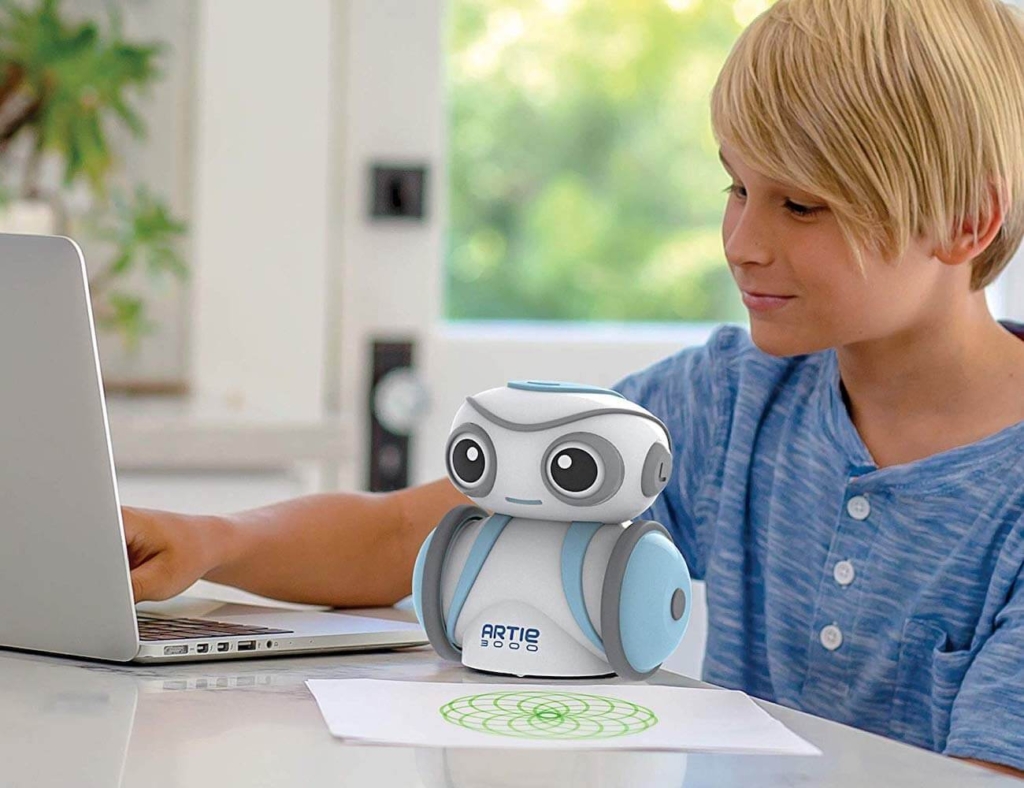 Artie 3000 Coding Drawing Robot
Has learning to code ever been this cute? Not only does he move forward, backward and spins in any direction, but Artie also lets your kids come up with designs and drawings, and translates them into drag-and-drop code. They can then watch Artie 3000 draw what they've coded!
Evan Varsamis
Evan is CEO and Founder of The Gadget Flow, a powerful online platform for discovering the world's coolest new devices and high-tech accessories. Evan is a leading voice in the world of gadgets and tech, and as an American Express Global Citizen he'll share his top new product finds – for work, play and everything in between – each month. Find out more about The Gadget Flow and get the app here.