';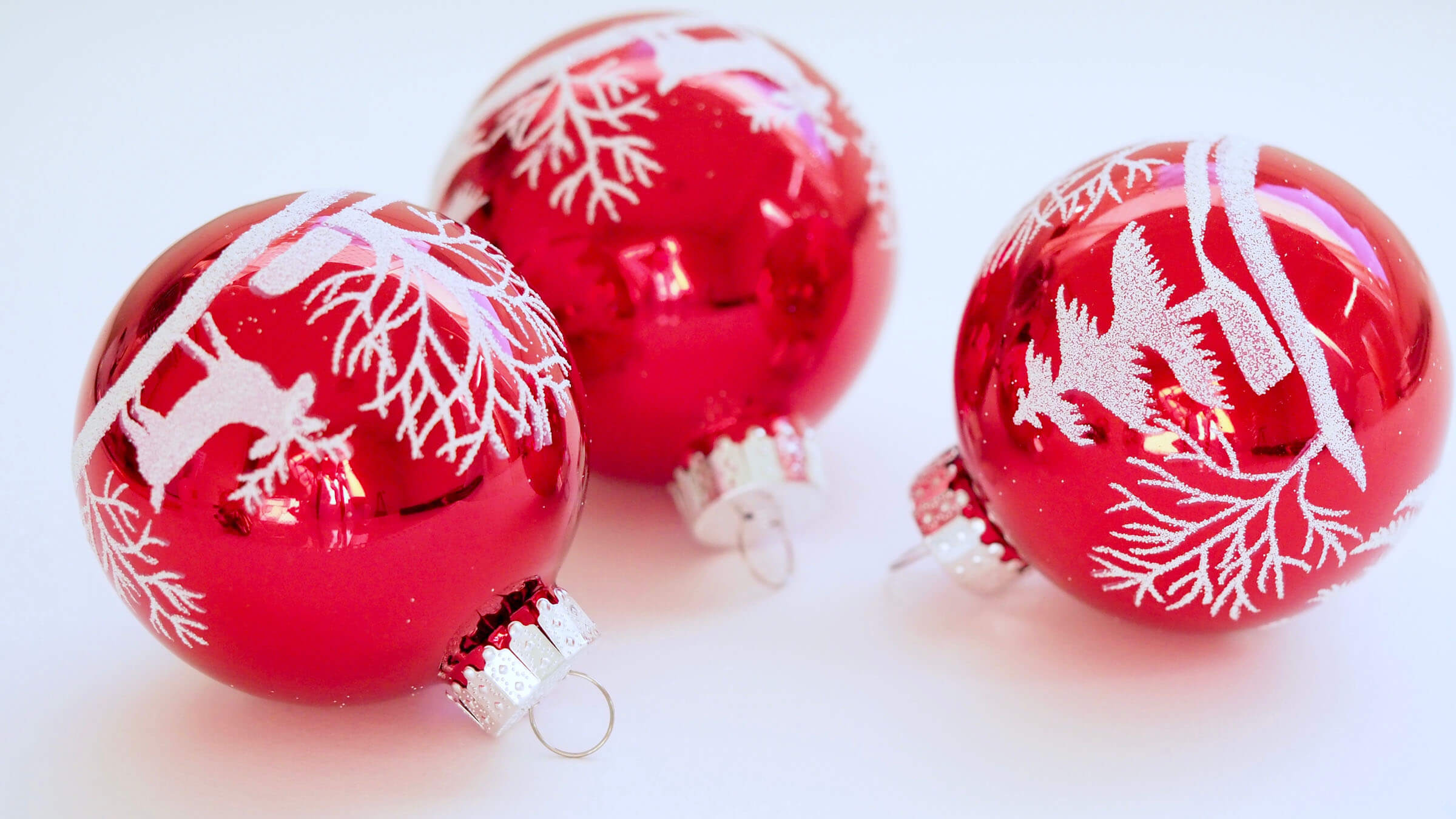 From pretty wreaths to paper dreidels, mini Christmas trees and festive centrepieces, there are so many holiday decorations you can make at home using a little creativity, minimal effort and basic supplies. And what's more – they're surprisingly simple, look fabulous and will bring you a special sense of satisfaction. Go on, take inspiration from these fun tutorials.
Cheery Wreath
We're suckers for a holiday wreath that's not only handmade and professional-looking, but also wallet-friendly. And we love how this one shaped up using only coloured paper, toothpicks, a tube and some glue. Opt for coloured ribbons to add elegance, and hang it on your door, window or even storage cupboards to bring out the spirit of the season. If shabby-chic is more your style, you can make a pretty one using coffee filters, shelf liners and fabric scraps, too.
Creative Candle Centrepiece
A traditional menorah maybe a tad too complicated to make on your own, but a creative candle display – such as this 8-votive Hanukkah table centrepiece – is simple yet sophisticated, and just what you need to make your home feel bright and festive. Besides food colouring, you can even add some natural fragrances for a finishing touch. Then, set white crockery on blue placements around it, and scatter a few handmade dreidels and gelt coins, as well as packages tied up with blue and white ribbons as easy decor for that ultimate festive feel.
Gorgeous Garland
What an easy, breezy way to up the ante of your decor this season – especially with tulle being all the rage right now! Just paint the white tulle poufs in holiday-specific colours, vary pouf sizes – going big or small depending on the area to be covered – spiff them up using lighter or heavier sprays of paint, and hang them up at differing heights. Before you know it, you'll have a gorgeous garland hanging over your mantel or window.
Stylish Stars And Snowflakes 
Easy to make in minutes, but stunning and visually appealing without a doubt: thanks to the 3D design, these stars and snowflakes bring a wonderful wintry feel to your home, even if it isn't snowing. Suspend them from strings, paste them on your windows, weave them into a garland, hang them like ornaments from your tree – the possibilities are endless. Only skills required: basic cutting, folding, pasting and, of course, patience, patience, patience. If ordinary paper seems too plain, go glam using gilt paper, and bring back the '50s vibe. See here and here for snowflakes and stars in different designs.
Mini Christmas Trees
The beauty of this do-it-yourself mini Christmas tree is that it's not only fairly easy to make, but it looks great, fits in most small spaces, makes use of recycled paper, can be used in a variety of ways (thanks to its compact size) and, best of all, can be safely and easily stored away when not in use. Make a few out of coloured wrapping paper or construction paper, and place them artfully around your living room to liven it up. If you prefer a conventional tree but are short on space, consider a wall-mounted one and decorate as usual.
String Light, String Bright
Give store-bought string lights a new lease on life – you'll need thrift store and household finds, like lace trim, tree branches, personal photographs, doilies and decorative flowers. You can even fill lanterns with string lights instead of candles. If you're handy with a drill and screwdriver, there's also a lot you can do using glass bottles and hex mesh. TIP: Remember, safety first – be careful if you're working with sharp items and glass; wear protective gloves and eye goggles. When putting up lights outside, get a ladder, use extension cables in colours that merge with the surroundings, and always make sure to buy from reputable sources. Finally, use timers wherever possible, and be energy-efficient.
Traditional, Tasteful Tablescapes
Celebrating Kwanzaa? Watch how Jordi Stringfellow of Jordi & Co Events, decorates the entryway, bringing out all the elements of African culture but with minimum fuss, utilising what's already available at home – some foliage from the backyard, straw baskets and bowls filled with your favourite fruits and veggies, and a Kinara or a long wooden board with 7 black, red and green tapers – all tastefully set up against red and green linen. Looking for something a little more traditional? Take inspiration from event planner Tangie Murray of Pink Glove Inc. Besides an assortment of fruit, you'll need a Kente tablecloth or runner, straw mats, African figurines and small gifts to carry on the spirit of Kuumba.
Simple Solstice Decorations 
For Pagans, December also means that the Yule holiday is approaching. Try these budget-friendly decorations to welcome the winter solstice into your home: a fresh green wreath with holly berries, ivy, cedar and natural accents; stars made out of twigs; and a handcrafted yule log (featured below). Not only will they add a rustic touch, they'll also speak to tradition. If you're putting up a tree, decorate it with sun wheels and sun catchers to serve as a reminder of the season.
Porch Delights
While decorating, don't forget the front porch! With a quick trip to the craft store and a few basic supplies such as plastic planters, spray paint, string, basic baubles, wood baskets, mason jars, pool noodles and duct tape, you can quickly whip up a nifty showcase of items and make it a traffic-stopper. This is an easy project for older kids to execute by themselves, as well as for younger ones to tackle with a little adult supervision.
That's A Wrap 
Get creative with gift wrap this year. For starters, ditch the traditional wrapping paper: reduce, reuse and recycle instead. Upcycle a brown paper bag, tie it up with twine, stamp it using vegetable stamps cut out in motifs of your choice, and add a green Christmas tree sprig. Alternatively, go minimal with a plain box, and use stickers and doilies to maximum advantage. Save on wrapping paper using these neat tips and tricks. Next, pile up the gifts under your tree or display them in small, neat arrangements around your living room