';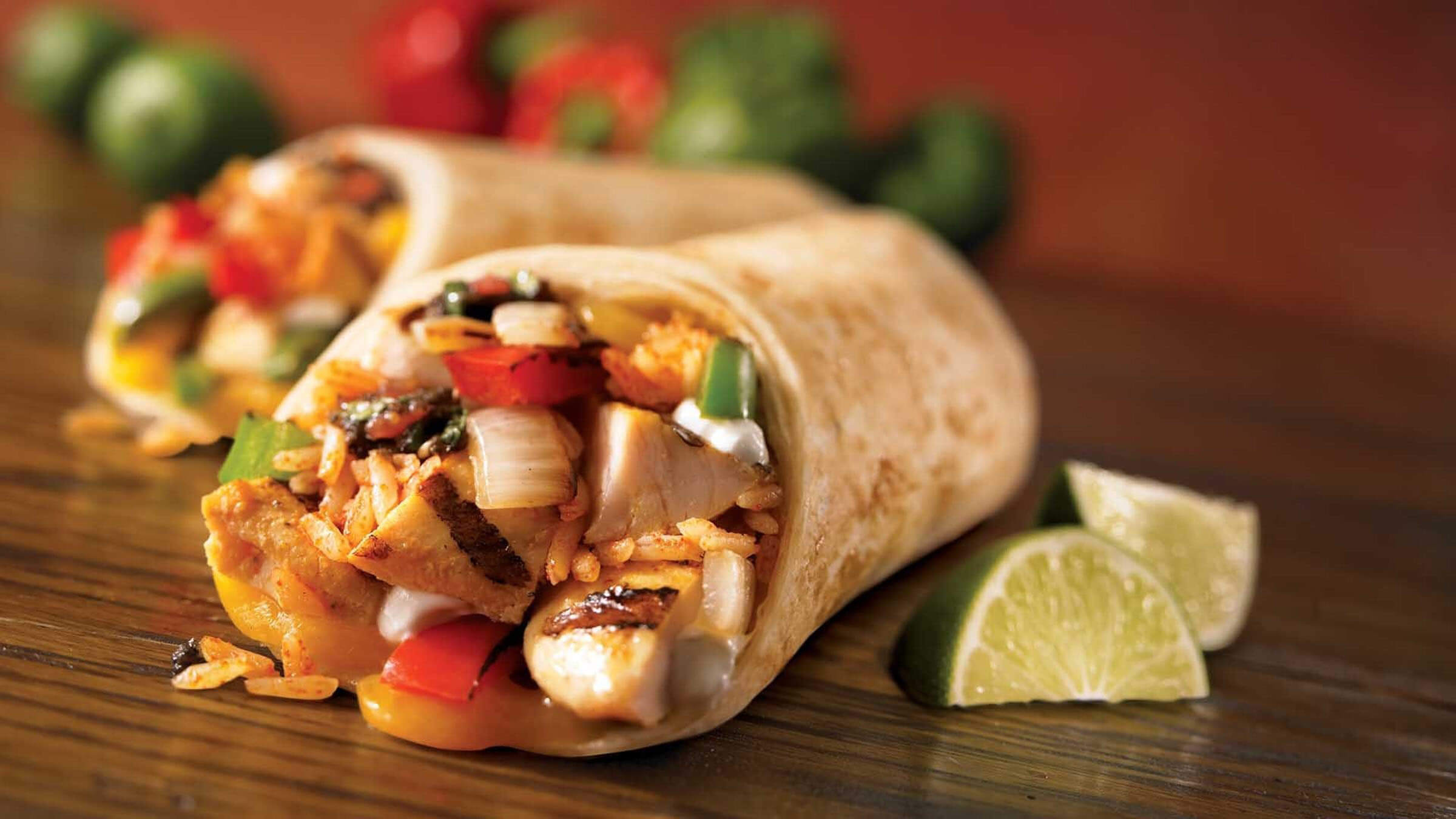 ;
Leftovers have a bad rap, but they can actually be quite wonderful. Of course, you save money, time and resources when you don't throw away the extras, but it's also a lot of fun to come up with new ways to incorporate those scraps and leftovers into new dishes. We ask foodie experts how they take their leftovers from "meh" to "mmm!"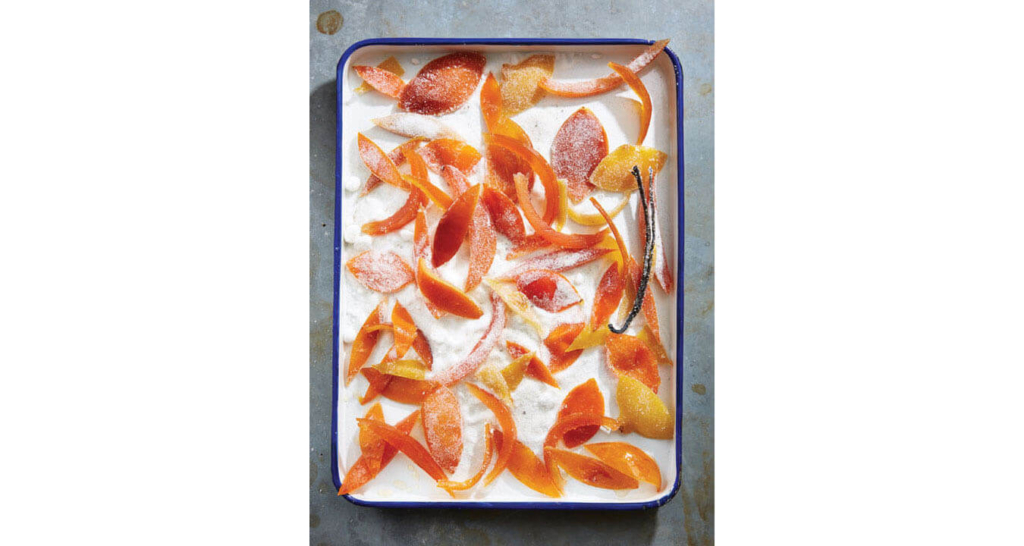 Learn How To Swap In The Scraps
Lindsay-Jean-Hard, author of Cooking With Scraps
"Cooking with scraps shouldn't be intimidating or overwhelming or feel like a chore: They're just ingredients. And the more you cook using these recipes, the more familiar the concepts will become, and you'll realise how easy it is to adapt them to make them your own, swapping in the scraps that you tend to have on hand most often to fit the basic concepts.
"Make these candied citrus peels any time you know you'll be using a lot of citrus fruits. I'm using lemons here, but feel free to sub in other types of citrus rinds, as shown in the photo. Plan ahead! You won't be eating these the day you make them; they need to dry overnight. Added bonus: The candying syrup can be saved for stirring into tea or a hot toddy."
Get the recipe here.
[Photo: Penny De Los Santos]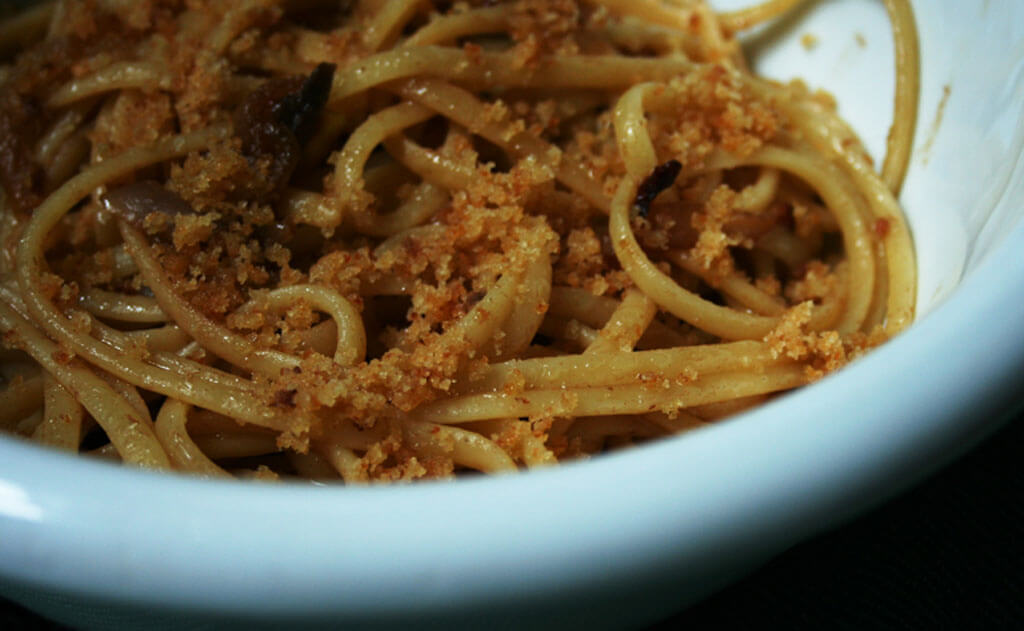 Stale Bread Into Faux Parm
Sherri Brooks-Vinton, author of Eat It Up!
"Those clever Italians, so crafty in the kitchen, so good at elevating the most humble ingredient. Take bread crumbs, for example. The Italians turn them into pangrattato – toasted bread crumbs seasoned with olive oil, garlic, sometimes a touch of anchovy, and a few red pepper flakes. They are a tasty alternative to Parmesan cheese when sprinkled on pasta and other cheese-dusted dishes instead. Pangrattato adds flavour and crunch. Check out my version."
Get the recipe here.
[Photo: m4n1_c4/Flickr]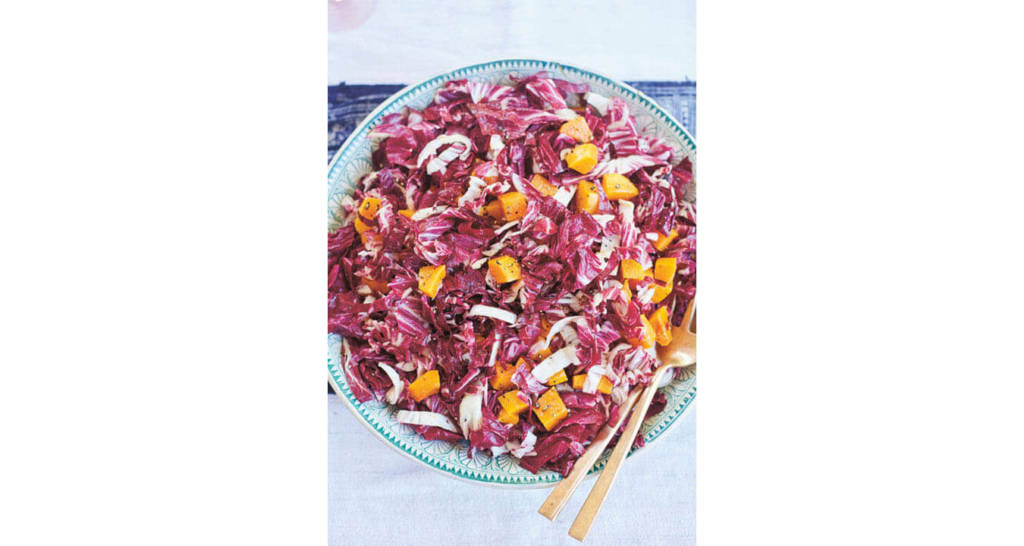 You're Already Halfway There
Julia Turshen, author of Now & Again
"One of the goals of my book is to show how leftovers can be an invitation to really fun, inventive cooking. Based on my love of leftovers, I had an idea to write a book about reinventing them called . . . wait for it . . . It's Me Again. Cooking with leftovers makes me so excited: you're already halfway there! I was very thrilled about the idea. I was also sure it wasn't enough. I wanted to give you not only ideas for how to reinvent leftovers, but also recipes for what to make in the first place. Like this Radicchio & Roasted Squash Salad into Squash Grilled Cheese.
Get the recipes here.
[Photo: David Loftus]
Love Your Leftover Chicken
Katie Pix of katiepix.com
"Saving food saves money – if you're a family of four, you could be saving as much as £70 each month – and it saves our planet, too. If we all make a few small changes and start using up the food we buy, together we can make a big difference. Half of the food we throw away can be eaten, and poultry is one of the foods we waste the most. One of the main reasons it gets binned in the UK is because we've prepared, cooked or served too much. Buying the right amount of chicken and using it all up is one of the best ways to both stop the waste and save you cash.
"Start by storing it correctly! Store raw chicken in its original packaging, on the bottom shelf of your fridge set between 0°C and 4°C (this keeps your chicken – and all the food in your fridge – fresher for longer). Ensure the packaging is well-sealed and away from other foods and cooked meats.
"With your leftovers, try making a stir-fry, or whizz up your cooked chicken in a food processor with a good spoonful of softened butter, salt, pepper and lemon juice for a cheat's pate. Even the carcass can be put to good use by boiling it in 2-3 pints of water for a couple of hours with some veggies and herbs to make your own chicken stock! It's a great base for a soup, stew or risotto, and suitable for freezing. Your food does its job best when it's on a plate, so get cooking!
"You can freeze cooked chicken, too. Allow it to cool, and pop it in an airtight container or wrap the food well in freezer bags, freezer wrap or cling film. When you're ready to use it, remove from the freezer and defrost in the microwave using the 'defrost' setting, or place in the fridge overnight. Make sure there are no frozen lumps or cold spots in the middle of the chicken. Then reheat it until piping hot."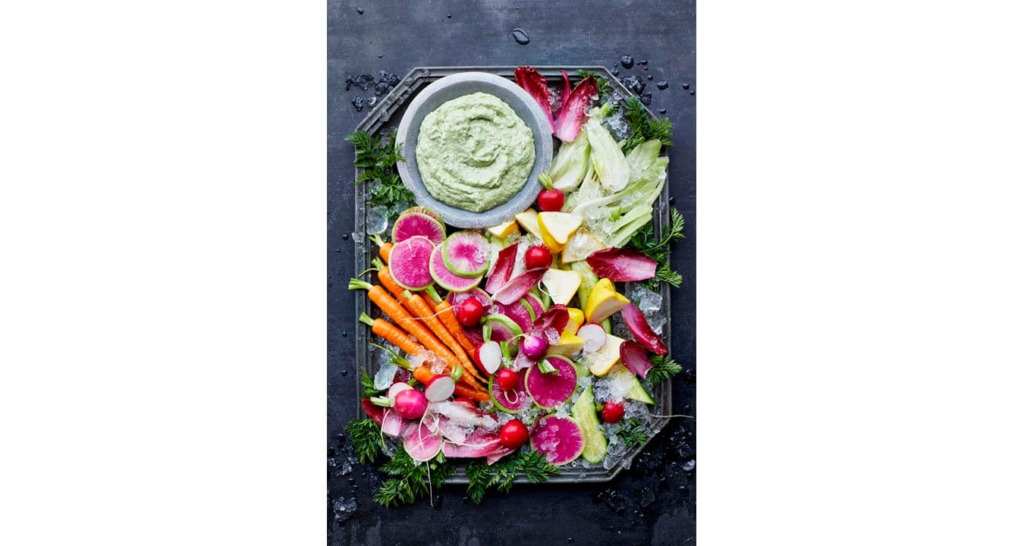 Change The Way You See Ingredients
Joel Gamoran, author of Cooking Scrappy
"Cooking Scrappy shows readers how to take the still-vibrant pieces of food that are normally thought of as trash and give them a second chance. You cannot take something dead and bring it back to life, but you can find delicious uses for ingredients that have been thoughtlessly discarded, and transform them into extraordinary food.
"My book is not about cooking with leftovers – it's about changing the way you see your ingredients. For example: If you buy a lobster for $20, steam that lobster and eat it, it's a $20 meal. If you take the shells of that same lobster and roast them, cover them with water, and make lobster broth, you can make lobster bisque. One $20 meal now becomes two $10 meals. You can also take the tomalley (the edible green bit) from inside the lobster's carapace and nudge it into becoming lobster roll. Amend those finances to three meals for $6.67 each – pretty cheap for lobster!"
Get Joel's recipe for turning overripe avocado into a delicious dressing here.
[Photo: Jim Henkens]
Find Ingredient Overlaps
Jasmine & Chris of Sweet Simple Vegan
"Always try to find ingredient overlaps! You can make a big batch of an ingredient and serve it with multiple dishes. For example, black beans go well with tofu scrambles, burritos, bowls, soups and even desserts! To give you an example, we've created a whole video on how to use up black beans in three different ways."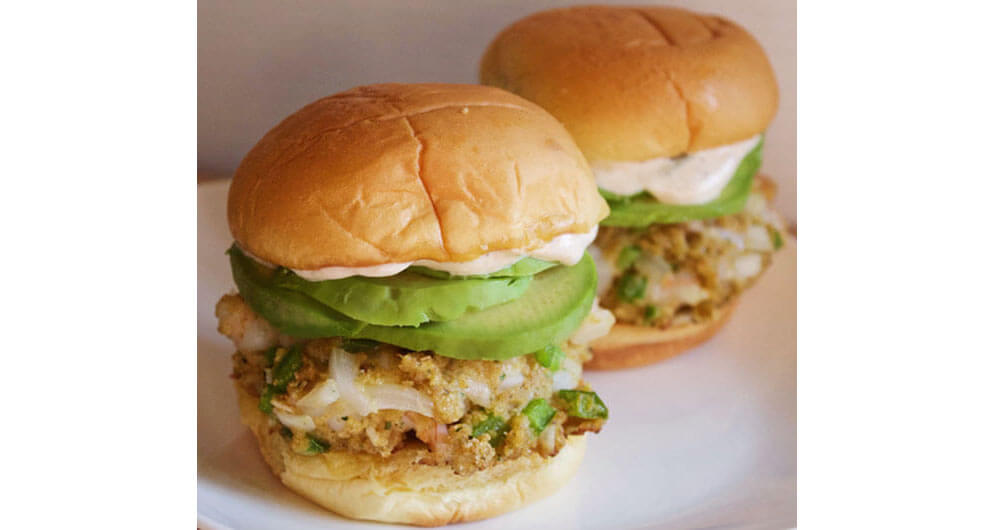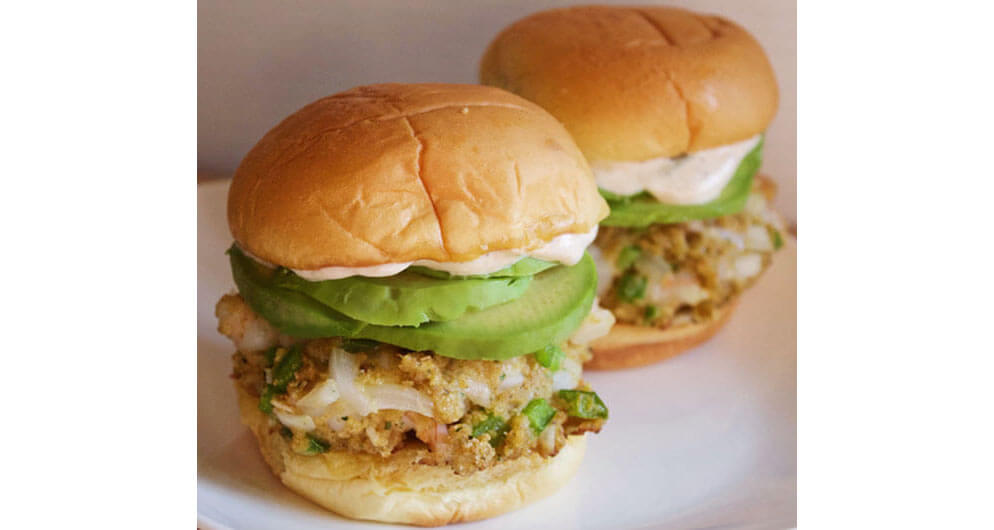 Choose Simple Base Foods
Julia Mullaney, author of Man, You Can Cook! and Simply Delicious Blog
"Whenever I create a new recipe, I try to stick to an ordinary 'base' food because it sets the stage for plenty of options for leftovers. Most recipes involve chicken, pasta or fish, all of which may be plain on their own, but can easily be transformed into an entirely different dish. If I defrosted a few too many shrimp for a salad, I'll turn the leftovers into easy shrimp burgers. It's impossible to purchase one chicken breast at the grocery store, but it's easy to turn leftover chicken into chicken salad one night and stuffed chicken the next. There's no need to get fancy with dinner; those simple base foods are the best way to ensure nothing gets wasted, since there are so many ways to recreate them."
Serve Leftovers In Different Ways
Kathryne Taylor of Cookie + Kate
"My quick vegetarian chili is quite versatile. It's a great meal on its own, and also goes well with salads and sandwiches. Serve leftovers as a protein-rich filling in burritos or quesadillas, or on top of nachos. I'm less likely to get bored with leftovers when I can serve them up in different ways. If you still have too much, it freezes great for later."
Create A Casserole
Kayla Demint of Mince Republic
"Whenever I have leftover proteins, my first thought is always how to make them into a delicious casserole. Casseroles are great because they make it easy to reuse leftovers or change up flavour profiles. Whenever I have leftover chicken, I cut it up into bite-size pieces, or shred it and put it into a Buffalo Chicken Casserole, one of my favourite casseroles to make because it's so flavourful and delicious. If I have leftover ground beef, I'll use that for a Bacon Cheeseburger Casserole. With a little creativity, there's no limit on what you can do with leftovers!"