';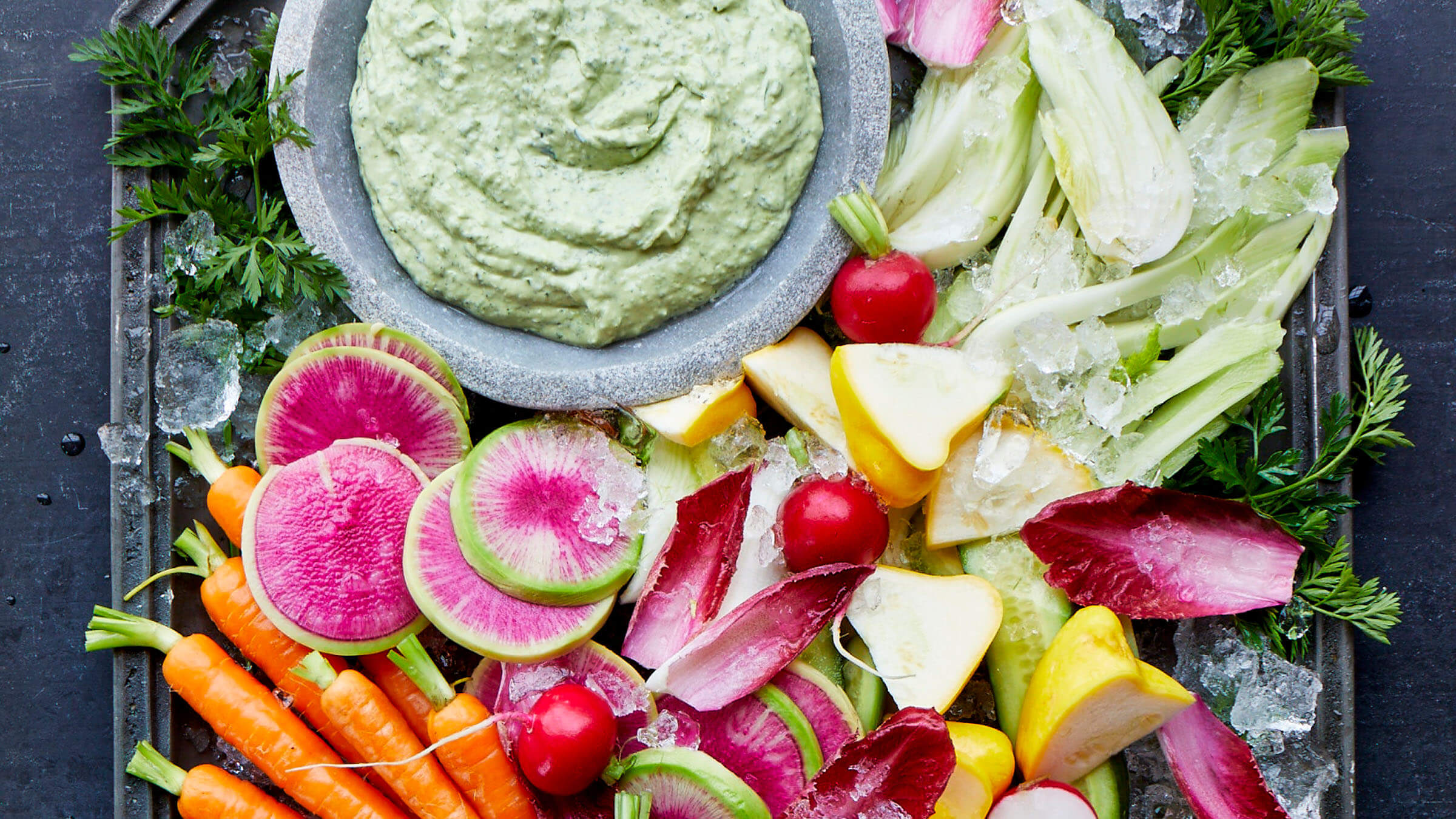 ;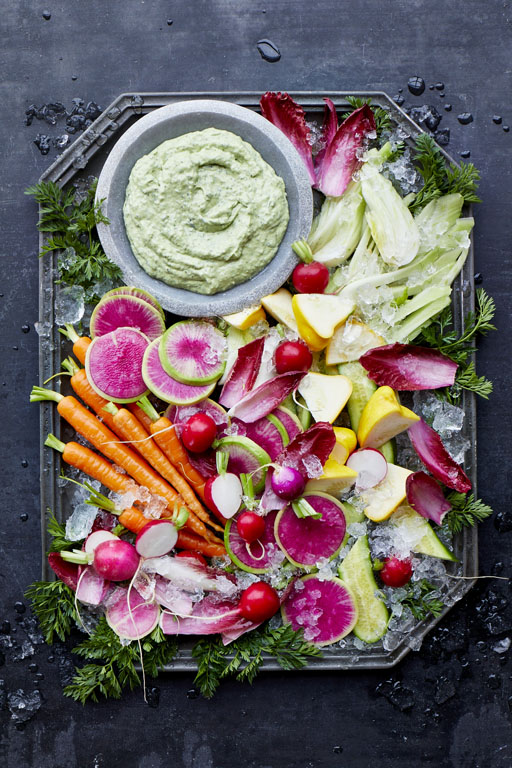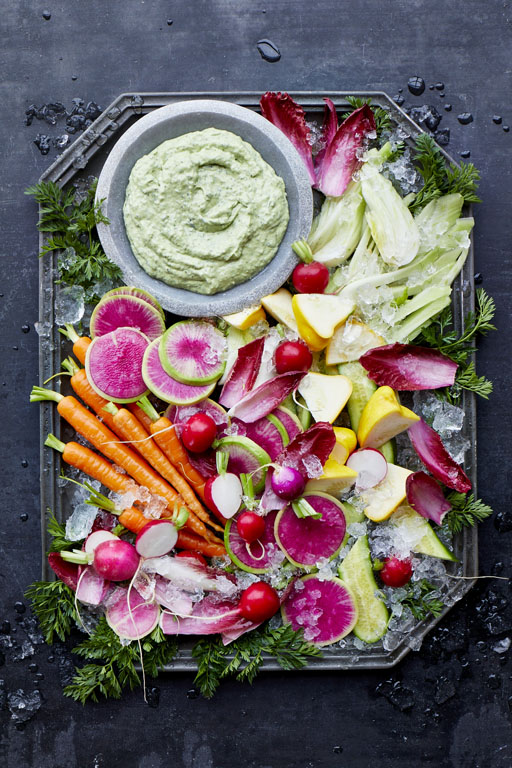 Joel Gamoran's Overripe Avocado Goddess Dressing & Dip
Serves 4-6
Ingredients:
1 overripe avocado (dark skin, soft but not bruised)
Finely grated zest and juice of 1 lemon
1 cup (285 gr) plain Greek yogurt
¼ cup (4 tablespoons) mayonnaise
2 radish tops
Handful of fresh basil, stems and all
Handful of fresh mint leaves
¼ cup (4 tablespoons) fresh chives
2 tablespoons white wine vinegar
1 tablespoon honey
2 garlic cloves
Coarse sea salt and freshly ground pepper
Method:

1. Cut the avocado in half lengthwise, running the knife around the pit. Jam the knife into the pit and pop it out.
2. Squeeze the soft avocado flesh from the halves into a food processor. Add the other ingredients including salt and pepper to taste, and blitz until smooth.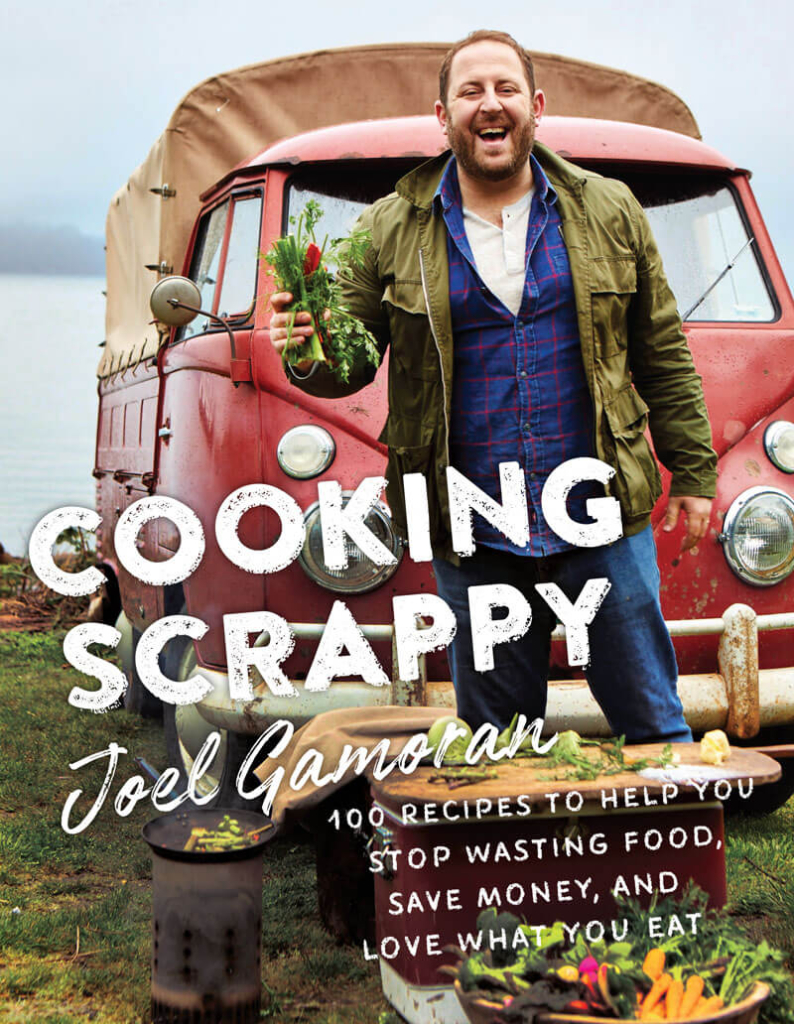 From the book COOKING SCRAPPY: 100 Recipes to Help You Stop Wasting Food, Save Money, and Love What You Eat Copyright © 2018 by Joel Gamoran. Published on October 9, 2018 by HarperWave, an imprint of HarperCollins Publishers. Reprinted by permission.
About The Book:
Inspired by the success of his show Scraps on FYI & A&E, Chef Joel Gamoran has captured simple and approachable techniques to combat food waste by showing home cooks how to use unconventional ingredients and turn them into incredibly delicious meals. Cooking scrappy gets the most out of what you buy and allows you to stretch your food dollars to the very brink. Dozens of dishes in Cooking Scrappy illustrate this sort of thrift.
About Joel Gamoran:
Joel Gamoran is the National Chef for Sur La Table and stars on the television cooking show Scraps.
[Photo: Jim Henkens]