';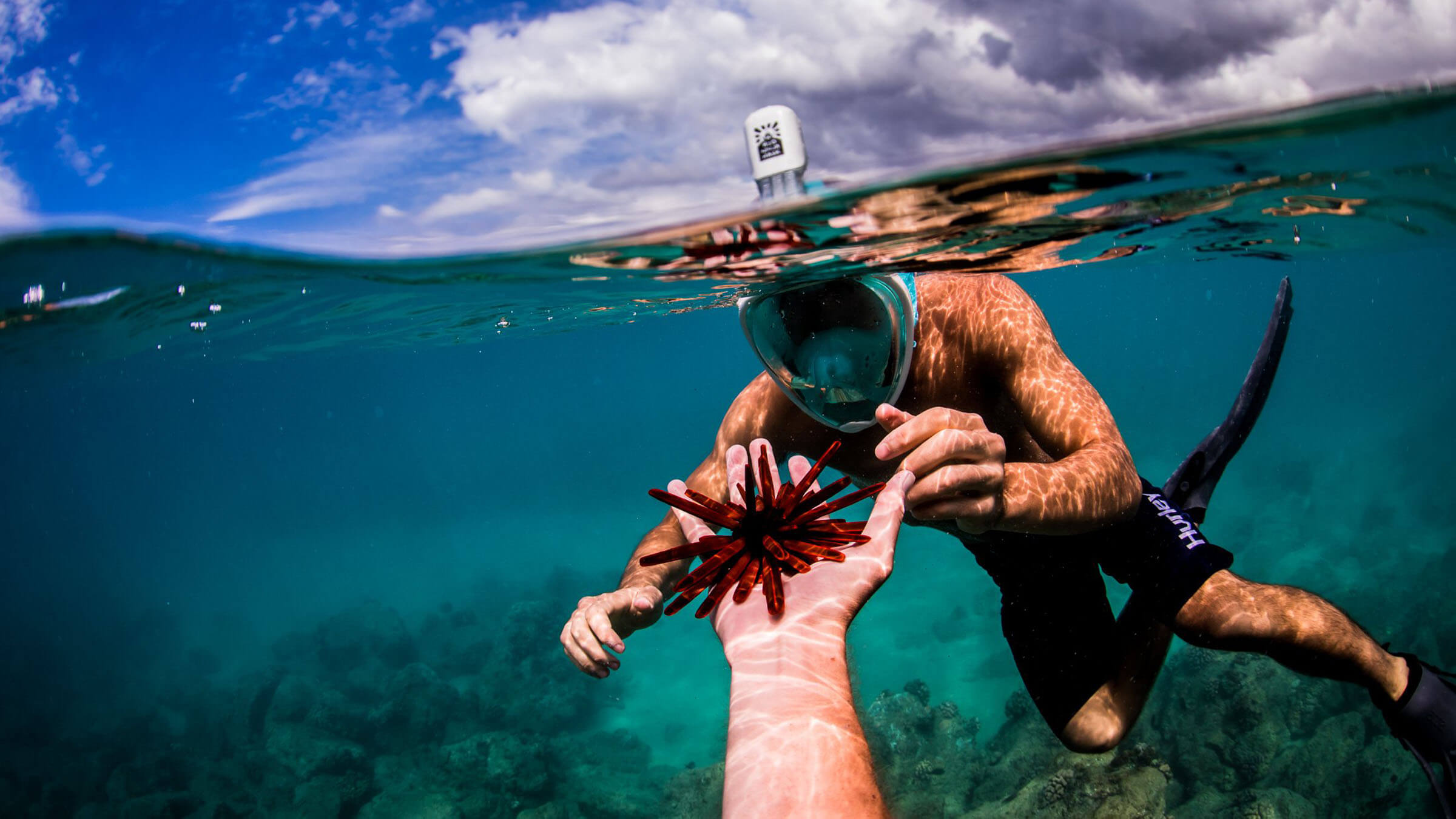 ;
Whether it's a day out at the beach or a party in the backyard, summer is always full of memories. To ensure you make even better memories this year, here are 10 of our favourite summer gadgets and accessories, perfect for beating the heat like never before.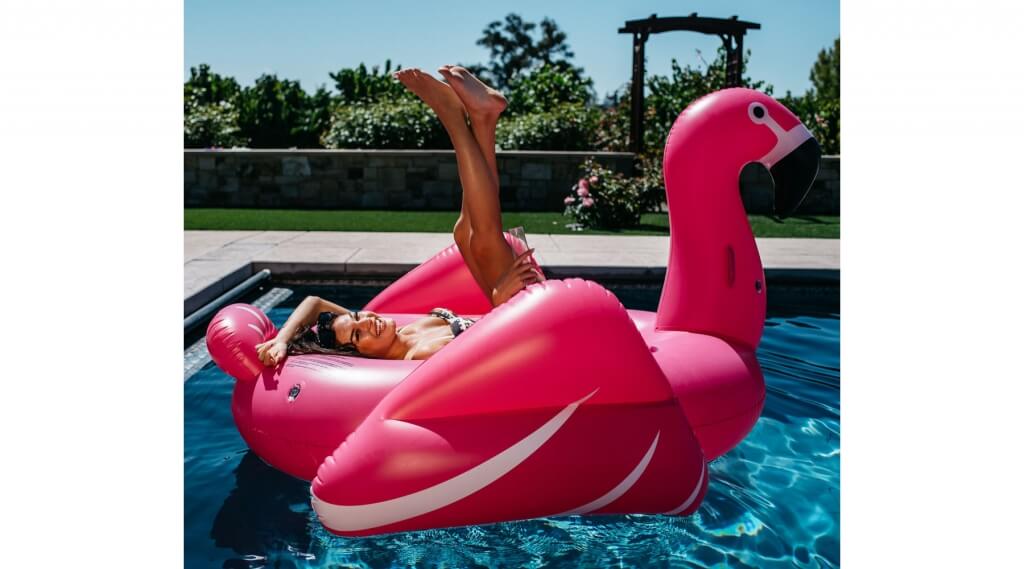 Gigantic Flamingo Pool Float
Summer inevitably calls for a pool party, and a pool party is not complete without an epic pool float. This flamingo-shaped float adds a spark to an otherwise simple-themed accessory, and brings a tropical flavour right to your backyard. Your summer pool parties just got a cool makeover, don't you think?
Find out more at thegadgetflow.com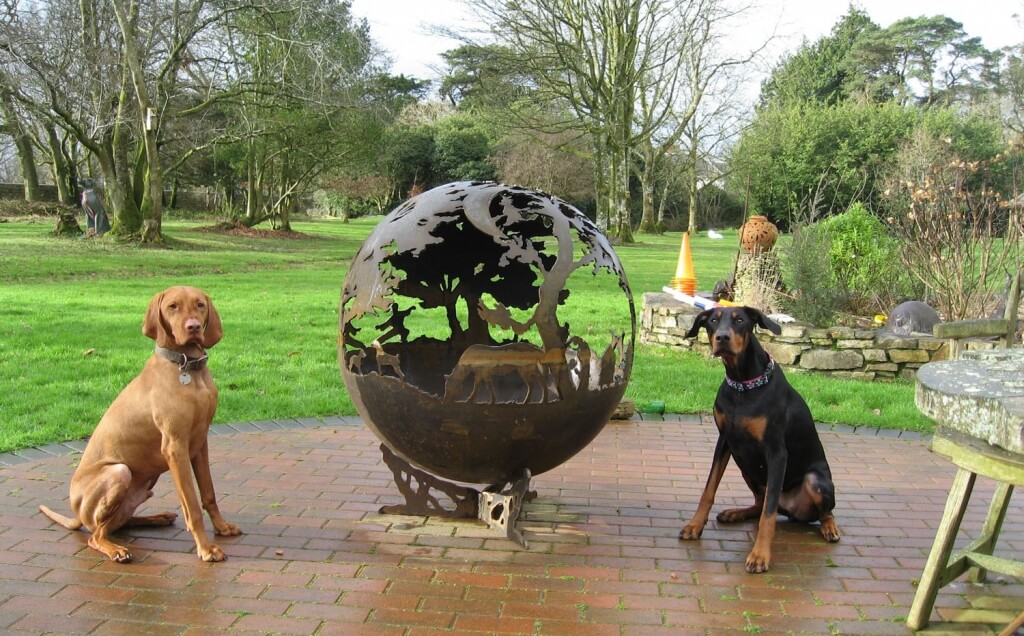 Ball of Fire Outdoor Fire Pit
When your summer party starts in the evening and the weather becomes chilly, this Ball of Fire outdoor fire pit is all you need – it adds a literal spark to your night. It comes with an extra-large handle to have easy, safe access to the fire. Enjoy your hangouts with friends, without compromising on the great outdoors.
Find out more at thegadgetflow.com
Sit Hip Blow-Up Air Lounger
Whether chilling at the beach or around the campfire, the desire to have a comfy lounger is the same everywhere you go – but carrying one is often a hassle. That's where this blow-up air lounger comes into play. You just have to drag it through the air to fill it up and …that's it! It inflates in a matter of seconds. When not in use, just carry it around in the backpack provided. Lounging on the go just got so much easier.
Find out more at thegadgetflow.com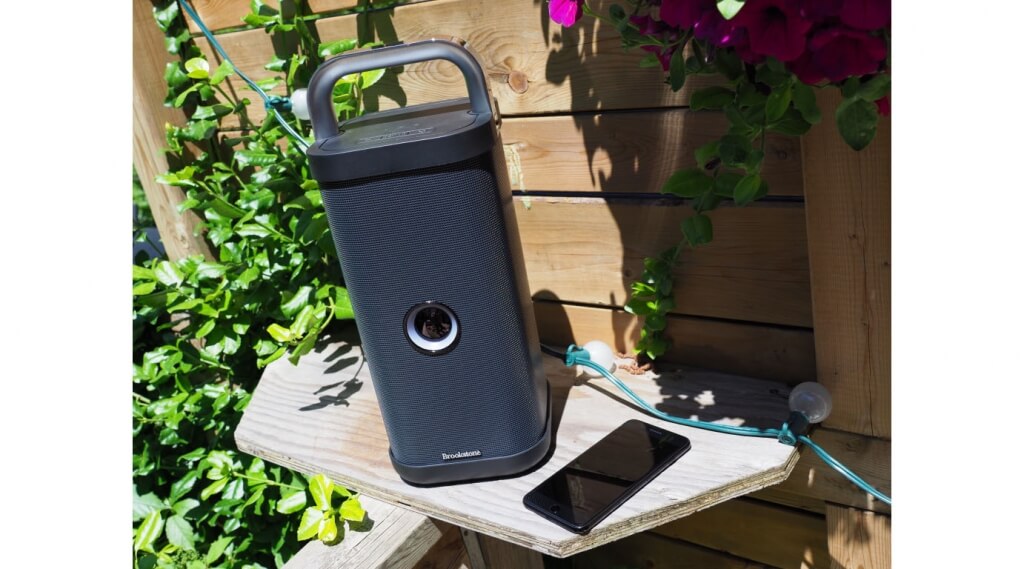 Big Blue Party Indoor-Outdoor Speaker
Like a summer without sun, there's no party without music! Since many summer bashes are either on the beach or at the pool, you need something that's cool and waterproof providing the tunes. This wireless, water-resistant speaker is highly powerful with 4 full-range speaker drivers delivering 360 degrees of sound. What else could you ask for?
Find out more at thegadgetflow.com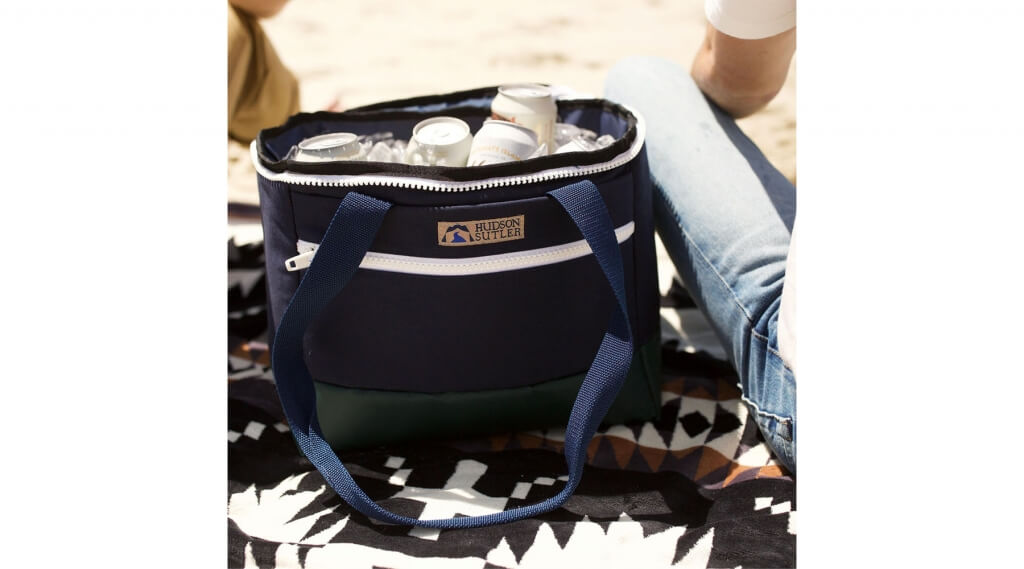 Hudson Sutler Beverage Cooler Bag
Enjoying your beer at the beach or campsite often becomes a problem in summer – nobody likes a warm beer, after all. Enter this innovative beverage cooler bag. It's highly portable and not bulky at all, and featuring a half inch of insulation throughout, it ensures your drinks stay nice and chilled on the go for hours.
Find out more at thegadgetflow.com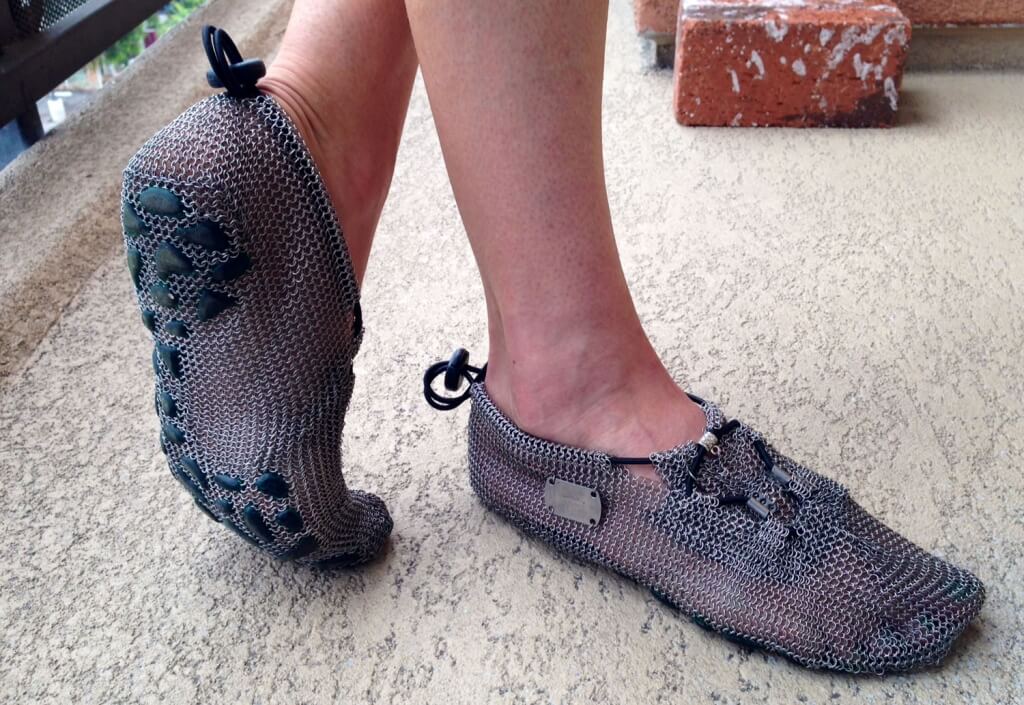 Outback Shoes by PaleoBarefoots
If you love living the life of an explorer, then these shoes are a must-have. This is because they make you feel the effect of natural soil touching your skin, without risking cuts and abrasions to your feet on rough terrain. Walking barefoot is not always advisable, but if there's anything that comes close to that pleasure, this is it.
Find out more at thegadgetflow.com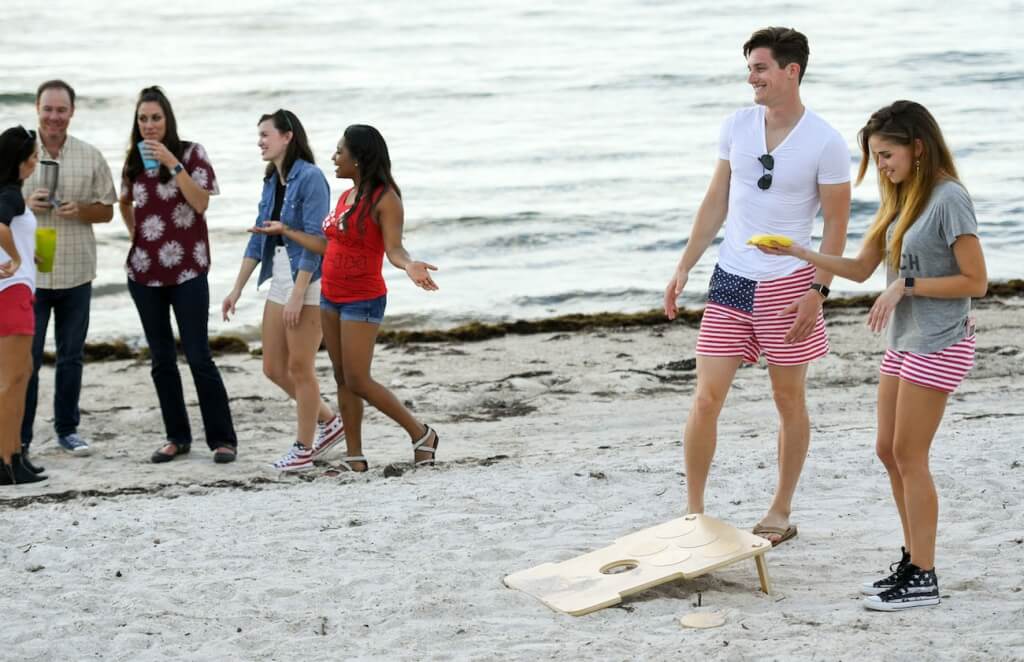 Bru-Bag Bean Bag Toss Lawn Game
The Bru-Bag Bean Bag Toss Lawn Game is great fun to play with friends at your next backyard party. It's simple yet enjoyable for all ages: you just have to get the bean bags through the holes. Anyone can play this game of skill, and the classic wooden board will last for years. It's the perfect game for your outdoor get-togethers with family or friends.
Find out more at thegadgetflow.com
H2o GoPro Underwater Ninja Mask
If you're more of a water sports person, this is the right accessory for you. A wearable snorkelling system that protects your eyes and face when you go underwater, it gives you a clear view of everything around you. All the while, this system allows you to breathe naturally through both your nose and mouth as you would on land.
Find out more at thegadgetflow.com
Galaxy 360 Swivel Tree Swing
A simple summer day is not confined to the beach alone. It can continue even in your backyard! And to make such days worth remembering for a lifetime, this swivel tree swing would gladly help. The heavy-duty straps are hard-wearing and designed to hold a large capacity. In addition, the netting is high-quality material made to handle even the squirmiest of kids
Find out more at thegadgetflow.com
Sound-Reactive Fire Pit
Music and parties are inseparable, but you can take things up a notch with this Sound-Reactive Fire Pit. The patented technology in every Music City Fire Pit takes your connected music and creates a dynamic fire show with flames that react to the beat of the tunes.
Find out more at thegadgetflow.com
About Evan Varsamis
Evan Varsamis is the CEO and Founder of The Gadget Flow, a powerful online platform for discovering the world's coolest new devices and high-tech accessories. Evan is a leading voice in the world of gadgets and tech, and as an American Express Global Citizen he shares his top new product finds – for work, play and everything in between – each month. Find out more about The Gadget Flow and get the app here.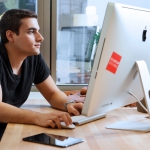 As the flamingo floaty in this list can attest, flamingoes have taken the unicorn's title as the cool animal of the year. What do you think should be the next trendy animal?