';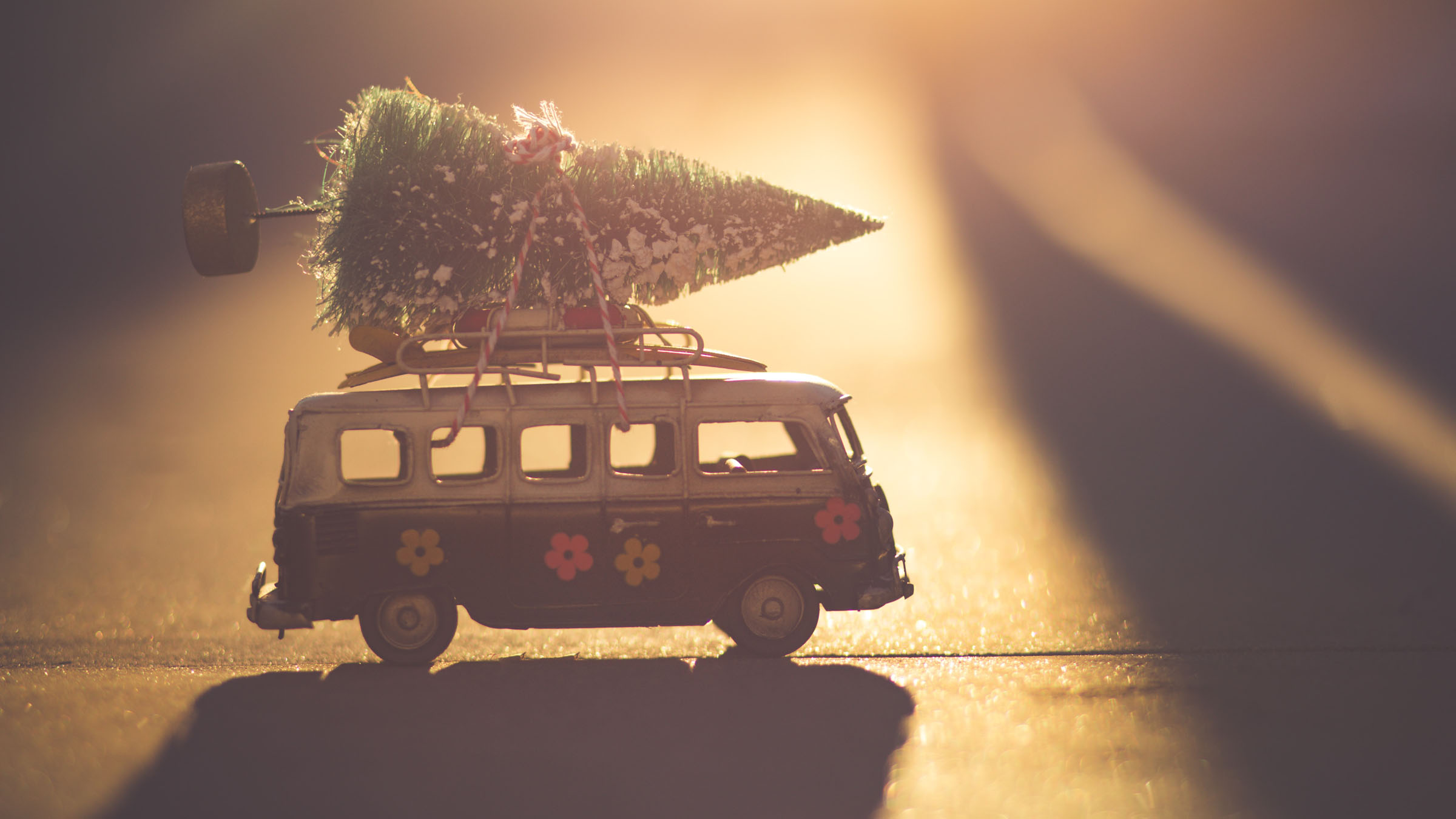 ;
The tradition of bringing an evergreen tree into the house as decoration during winter holiday season pre-dates Christmas and remains popular all over the world today, regardless of religious or local traditions. From pagan to Roman times, right up to today's globalised festivities, it's a symbol of natural beauty and the tenacity of life during the coldest, harshest, most barren time of the year.
Going to the local nursery or market to pick out the perfect tree can be a treasured family ritual, but many people are bothered by the messy process of bringing a needle-shedding fire hazard to their house, only to dispose of it two weeks later. Add to that environmental concerns ranging from the ethical acceptability of cutting down real live trees for such a short period, to the pesticides used to grow those trees and the health effects of them being emitted in a confined space, and you have plenty of reasons to ditch the real tree for good.
An artificial tree has to last at least ten years to outpace a real tree in terms of sustainability, but if you choose well, it will save you time, hassle and eventually even money in the long run. The right forever tree will stand the test of time and become part of a more sustainable celebration.
It's Beginning To Look A Lot Like A Real Tree
Let's not make this another battlefront in the generation wars, but mention artificial trees and most people over a certain age are likely to recoil in horror. The plastic perennials of Christmas past were, by and large, a tacky mess that screamed "not the real deal", even at a distance. Add to that the degradation of the plastic fantastic used to make them, the inevitable shape distortion caused by annual storage, and the lingering fumes when they came out of their boxes, and you ended up with trees that were discarded after only a few years, making them an entirely unsustainable option.
Luckily, fake Christmas tree technology has finally evolved to give us the lifelike specimens of today. The fir, spruce, cedar and pine trees offered by premium companies like Balsam Hill and National Tree Company bear no more than a passing resemblance to their PVC ancestors. Quality has its price, but the more expensive polyethylene used, the higher needle density and more intricate design of the branches makes the newest generation of fake trees look real enough to fool visitors, unless examined up close. The most upscale models are easy to assemble, pre-lit and look just like the real thing.
All I Want For Christmas (Is An Artificial Tree)
On the other hand, why even go to all that trouble (and cost) of finding a fake tree that looks real? After all, current interior decoration trends are positively urging us to lean into a non-natural look. Do Scandinavian modernism with a simple plywood construction, rustic minimalism with a pared-down twig tree, colour-block with ever-'greens' in an array of eye-popping shades, or embrace the Memphis Design revival with a graphic shape like a simple cone in a strong monochrome. Fake it 'til you make it – with a non-traditional look that suits your style.
Dit bericht bekijken op Instagram
Dit bericht bekijken op Instagram
Make Yourself A Merry Little Christmas Tree
If you're the DIY type, making your own Christmas tree is not only a fun advent activity, it can also be the most sustainable way to go. Reusing, repurposing and recycling materials can contribute to a zero-waste lifestyle – and blogs, YouTube or Pinterest are filled with tutorials to suit all skill levels. Assemble a simple stand-up tree from cardboard (and flat-pack it away for next year come January), turn an old book into a small Christmas tree, use fabric scraps to decorate a plain styrofoam cone, transform empty food cans into a minimalist, modern tree, or stack empty bottles into a tree shape for a boozy theme (the linked example uses beer bottles, but wine bottles would work just as well, while plastic would be lighter and less risky).
Dit bericht bekijken op Instagram
Dit bericht bekijken op Instagram
Last Christmas (I Had A Different Tree)
In a similar vein, nifty crafters can temporarily repurpose regular household items to assemble a tree – before returning the building blocks to their regular places after. For example, this tutorial explains how to make a Christmas tree from old lamp shades, but the same principle could be applied to the lampshades in your home, without removing the fabric, so you can simply stick them back in place after Christmas. The DIY book Christmas tree above renders the book unreadable, but there is a wealth of inspiration out there for avid readers who want to return their reading material to its shelves after it has temporarily served as Christmas decoration. Want to put your tomato cages to good use while they're not needed in the garden? Click to find out how to turn them into Christmas trees! Finally, get inspired by the work of artist Michael Johansson who proves that, with a bit of creativity, you can turn literally any household item into a Christmas tree' of sorts, no budget required.
Dit bericht bekijken op Instagram
Dit bericht bekijken op Instagram
Santa Baby (Child-Friendly Trees)
One – and let's face it, probably the most persuasive – reason to finally ditch the real tree is a baby or toddler around the house. You do not want a little one tugging at branches, eating needles or bringing the whole thing toppling down. That's where child-proof fake trees come in. The easiest solution (which is also great for small homes), is to banish the 'tree' from the floor – to the wall. Use a decal or printable, DIY one made from (recycled) paper, fabric or felt, or simply outline the shape with washi tape. For a three-dimensional tree that is clear of the floor and stays out of kiddie reach, try this cardboard DIY or a decorative mobile made from baubles.
Dit bericht bekijken op Instagram
Dit bericht bekijken op Instagram