';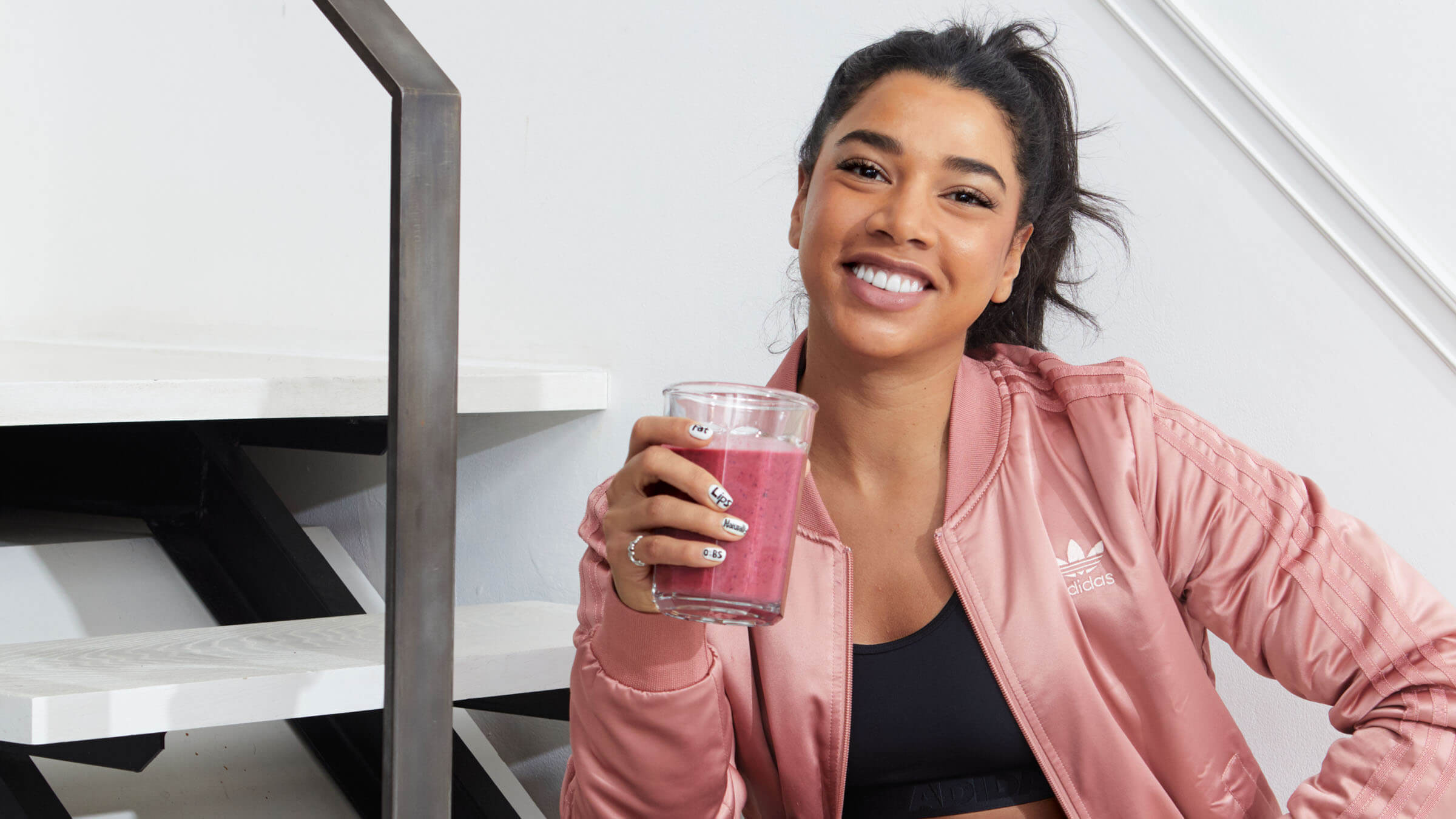 ;
Treat your body right. It's a motto we've all heard before, but sometimes it's easier said than done. And if anyone knows that to be true, it's DJ, foodie, beauty product addict, wellness entrepreneur and exercise junkie Hannah Bronfman. Her road to wellness and self-acceptance hasn't always been easy, as she reveals in her first book Do What Feels Good, where she spreads the encouraging mantra: "Healthy is beautiful. And healthy should feel good."
We ask Hannah to tell us more about her view on wellness and self-care, and to share a few of her favourite recipes.

Amex Essentials: In your book, you talk about self-acceptance and rejecting others' standards of how you should look or be. When you begin to feel self-doubt or external pressure, what are some steps your take to re-centre yourself?
Hannah Bronfman: Whenever I feel self-doubt or anxiety, I like to do a breathing exercise. Just 10 deep breaths help me refocus and change my energy from anxious and reactionary to positive, solution-based outcomes.

When you get home from a stressful day of work, what's your favourite self-care routine?
When I get home I love to light a candle, make some tea, chill on the couch and turn on some Netflix while giving myself a little foot and hand massage. Showing my body appreciation in the simple way of rubbing my feet just makes me feel connected to myself and re-enforces the positive TLC that my body needs.
More generally when I am stressed, I like to take a nice bath with salts and essential oils to relax my mind and body. This practice helps me hone in on the important things and block out negative chatter. See my Peace Bath recipe from my book Do What Feels Good below.
In your book you say, "The cool thing is that being a hedonist and being a health nut can sometimes be one and the same…" What are your best tips for balancing these two seemingly oppositional approaches to food?
I'm not someone who deprives myself of certain foods – in fact, I'm kinda the opposite in that I like to celebrate certain foods that people associate with indulgence, because to me, being a health nut means the ingredients and sourcing of seemingly "naughty" ingredients is at its finest.
I love to eat 80% fair trade organic chocolate! But what I will do to make sure I don't eat the whole bar is I make the bar last a full week – having only a square or maybe two in the evening.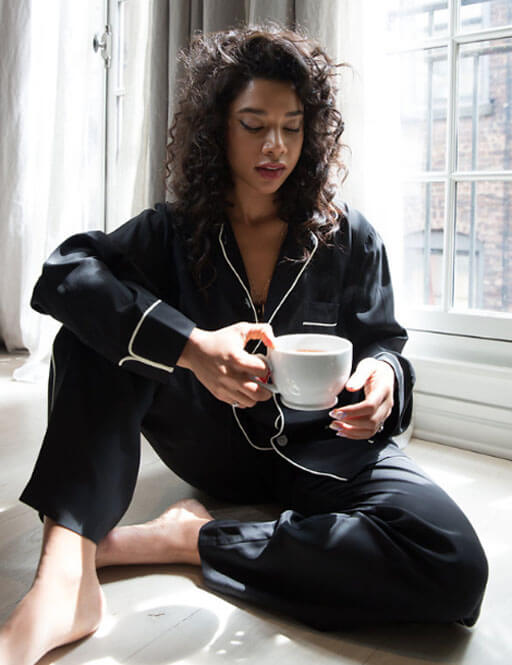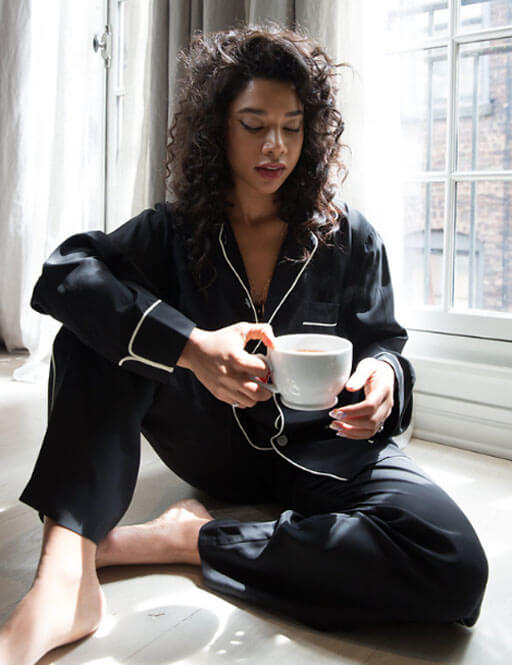 Wellness is not one-size-fits-all. It's important to listen to your body and figure out what works for you!
Could you walk us through one day of healthful, fulfilling eating?
A normal day consists of:
Hot water with lemon while I shower/apply make-up/get dressed
I would then either go for a workout, or if I have a breakfast meeting, it's usually over eggs. I love eggs with mushrooms or spinach with a side of avocado. It keeps me full, and if I am running around town, I'll usually keep lunch pretty light with a salad of arugula, olives, chicken and herbs with olive oil and lemon.
If I have a late dinner for work, or I'm DJing from 6-9pmm then I'll have a cup of bone broth and some nuts around 5:30pm.
If I'm not working late or have a late dinner, I like to have my dinner at around 6pm.
Usually chicken soup with lots of veggies or a piece of salmon with veggies. I do love Thai, and lately I've been having cauliflower rice with chicken from my fav Thai take out.
Around 9:30pm I make ginger tea and call it a night!

If you had to choose one tip – one single piece of advice to help someone achieve overall health and well-being – what would it be?
Wellness is not one-size-fits-all. It's important to listen to your body and figure out what works for you!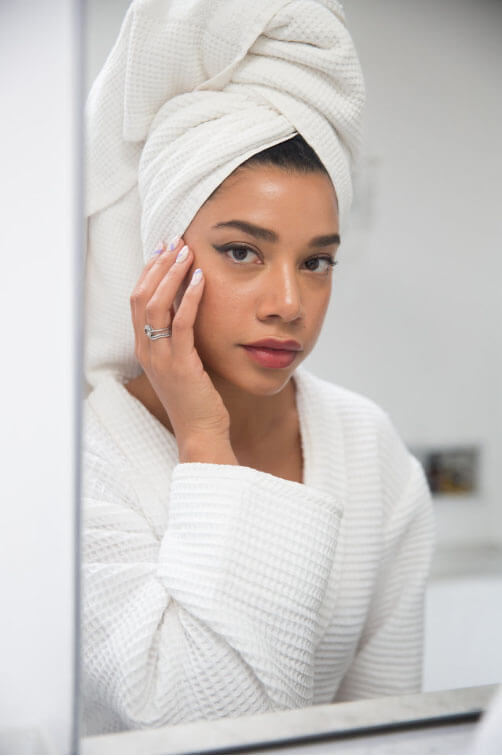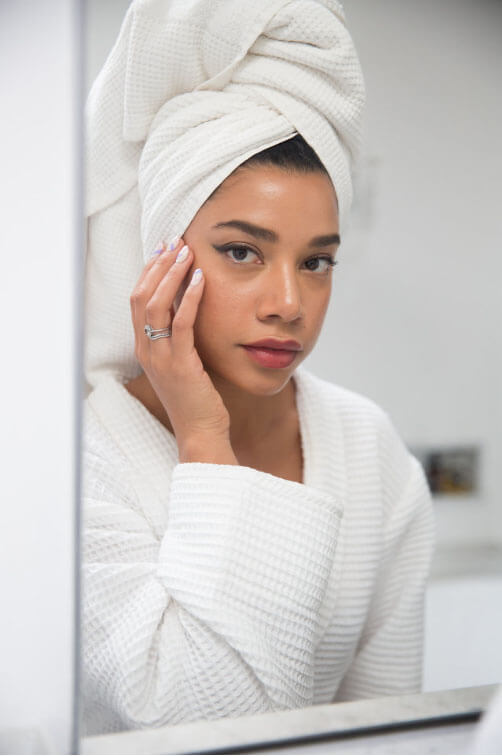 Peace Bath
Spicy frankincense is used as incense for ceremonies, for meditation, and for skin conditions. Ylang ylang is sweet and floral and is known for making you feel relaxed when you inhale it. Blend the two with a few drops of herbaceous lavender and add to your bath for a calming and meditative experience at home.
Ingredients
5 drops frankincense oil
5 drops ylang-ylang oil
3 drops lavender oil
1 cup Epsom salts
Method:
Add all the ingredients to your bath. Soak
Digestion Smoothie
Your gut is the centre of your health, so keeping things moving is an absolute must. If you had some weird take-out food for dinner or ate a late-night meal you regret the next day because your stomach is still feeling it, this smoothie is your friend. It's got prebiotic fibre from the apple and banana, ginger and turmeric to help settle your stomach, cinnamon to balance your blood sugar, and prunes to keep things on the regular.
Serves 2
Ingredients:
1 apple, unpeeled, chopped (I like Honeycrisp or Gala)
2 pitted prunes
1 cup water, plus more as needed
1/4 teaspoon ground cinnamon
1 teaspoon honey
1/2 teaspoon pure vanilla extract
1/2 cup plain Greek yogurt, coconut yogurt, or almond yogurt
1 frozen banana
1 teaspoon peeled and grated fresh ginger
1 teaspoon peeled and grated fresh turmeric
Method:
1. Add the apple, prunes and 1 cup of water to a high-speed blender and blend until smooth. Add more water if needed, and blend again.
2. Add the remaining ingredients and blend for 30 seconds to 1 minute.
3. Serve and enjoy.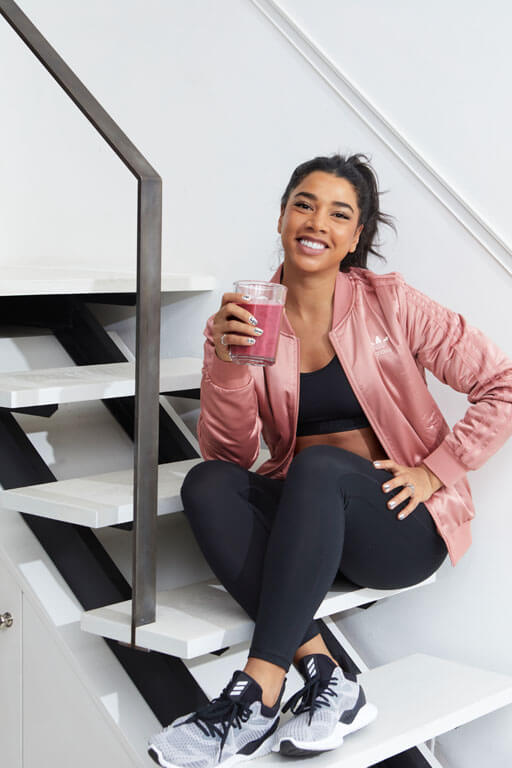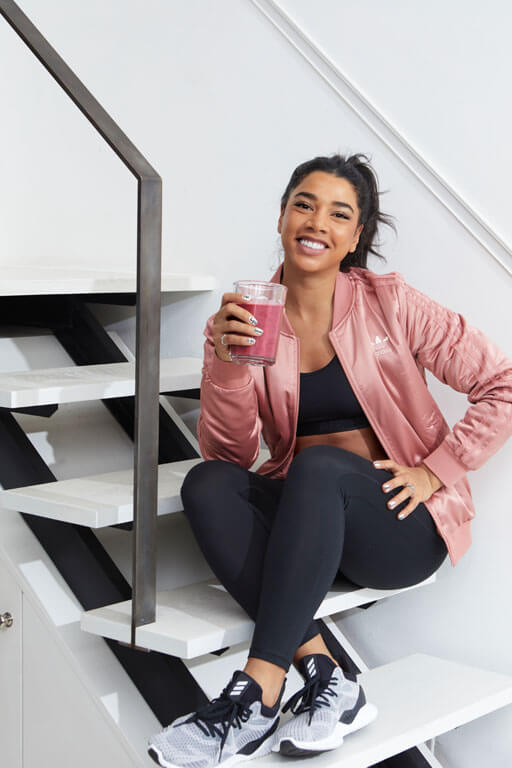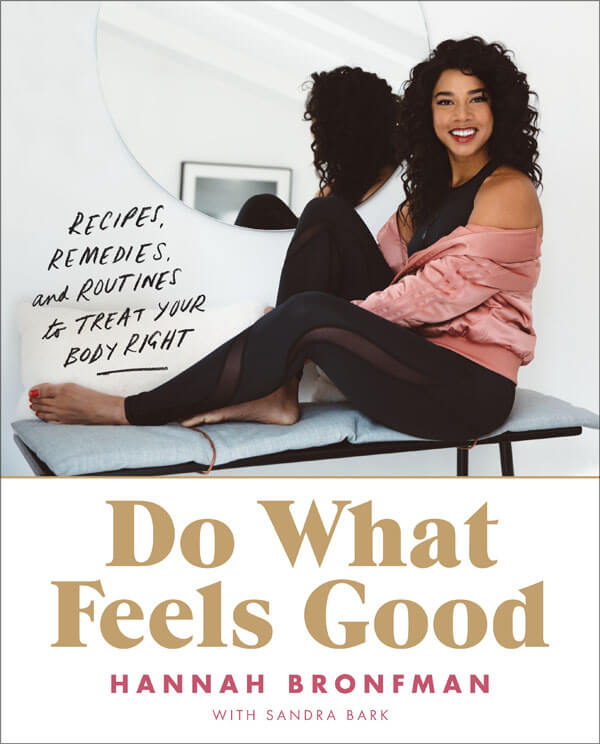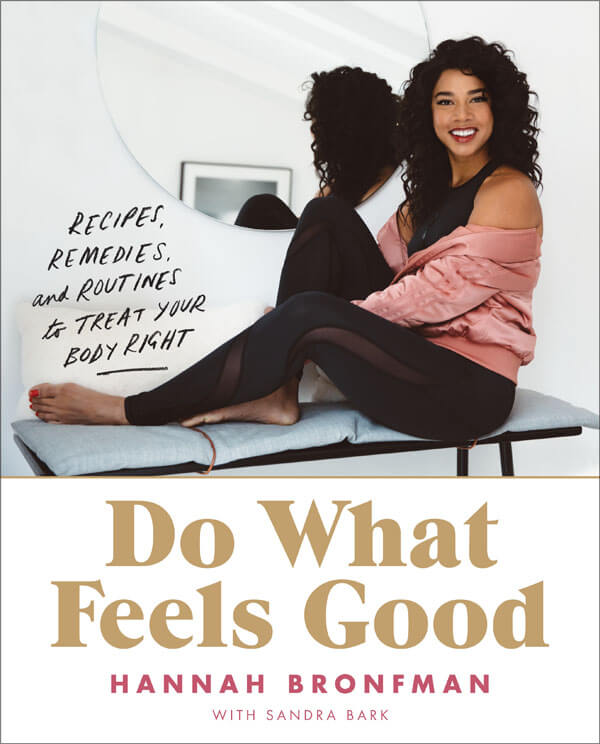 [Photos: Evi Abeler/Kelsey Cherry]
Reprinted with permission from DO WHAT FEELS GOOD, Recipes, Remedies, and Routines to Treat Your Body Right. Harper Wave Books, 2019.
About the book:
In Do What Feels Good, Hannah offers real talk about getting in touch with your body's needs, baring her soul and sharing her story along the way. Hannah provides insight on everything from gut health to nutrition, fitness and skincare, sharing insight from top experts on how to understand your body's unique chemistry, so that you can fuel it with more of the things that feel good and less of the things that don't. And since delicious food is one of the things that makes everyone feel good, Hannah shares more than 50 of her favourite recipes for healthy hedonism (desserts and cocktails included!).