';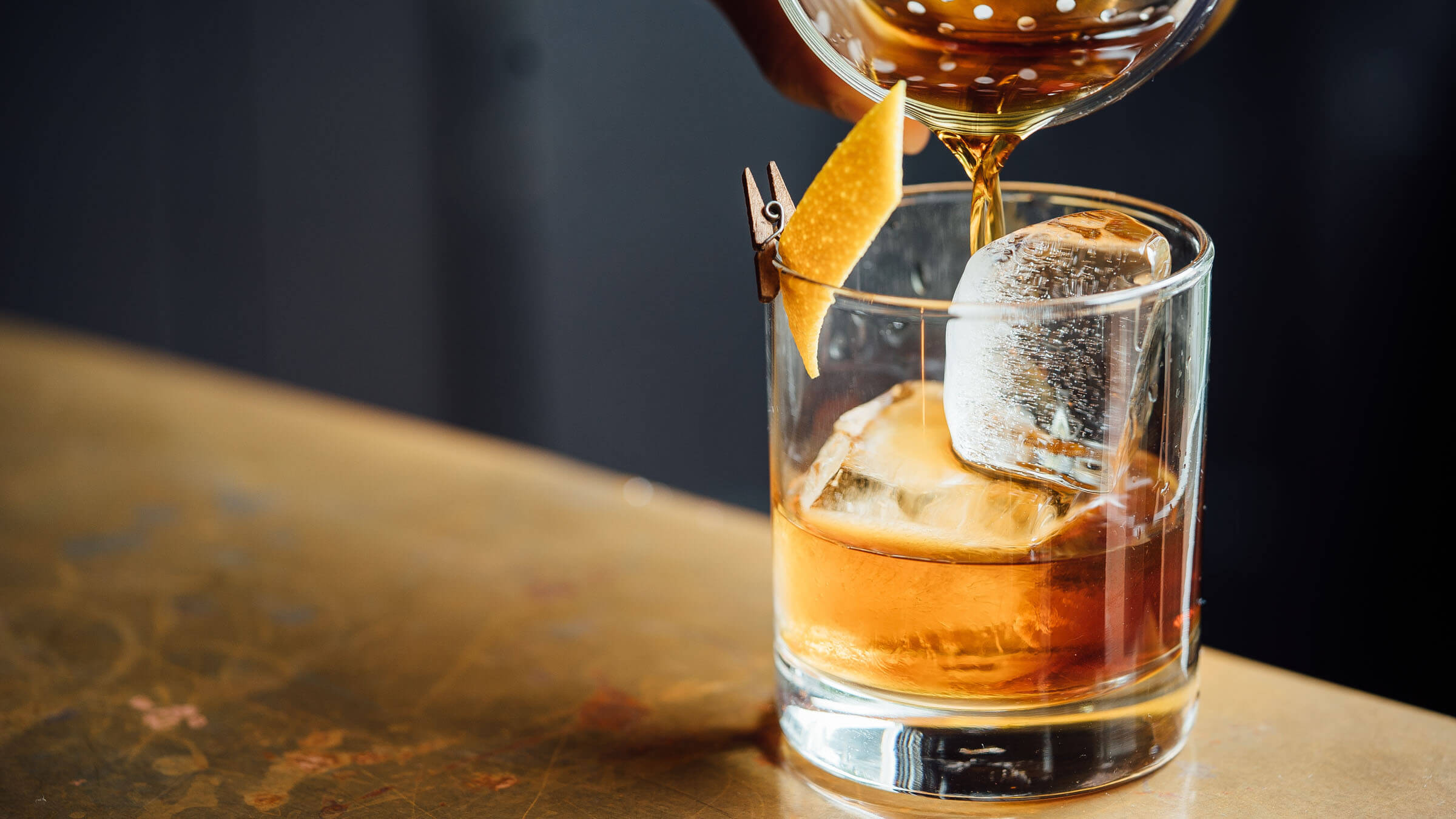 ;
We've all heard about the craft beer revolution sweeping America, but when it comes to the harder stuff, whisky business is booming – especially down South. The country's craft spirit industry has tripled since 2007, with one new distillery currently opening every day. Author and professional tipple-taster Tom Acitelli says that the craft spirit movement "has become one of the most impactful and interesting culinary trends in the nation since World War II."
We spoke to three of the best to take you on a spiritual journey through some of the finest craft whiskeys in the Southern states – and the passionate characters behind them.
From Prohibition To Party Central
Former software architect Ray Barlow was two years into his retirement, and he was bored. The 70-year-old heard that a small distillery start-up in his hometown of Little Rock, Arkansas was looking for volunteers to help them bottle their liquor – with payment in pizza and cocktails. Barlow signed up and became part of the motley bottling crew at Rock Town, which opened in 2010 as the first legal distillery in Arkansas since Prohibition ended in 1933.
"We're all retirees, we all had time to volunteer during weekdays," Barlow says. "At the start, they were bottling parties, everyone had a good time and got a little tipsy maybe."
Barlow laughs when he explains that as the business grew, they had to cut down on the partying. "When we moved into the new base, they stopped doing the parties. Now we are part-time employees, but we self-organise from week to week. We pick our hours and pick our days – but the best part is that we get to sample every barrel that comes out of Rock Town," he says.
Even after the distillery won Jim Murray's Whisky Bible's 2015 "Micro Whisky of the Year" title, the retirees continue to fill and seal each bottle by hand. "This is an absolutely enormous whiskey," Murray says of the signature single barrel bourbon whiskey. "Unquestionably one of the great micro-distillery bourbons of all time."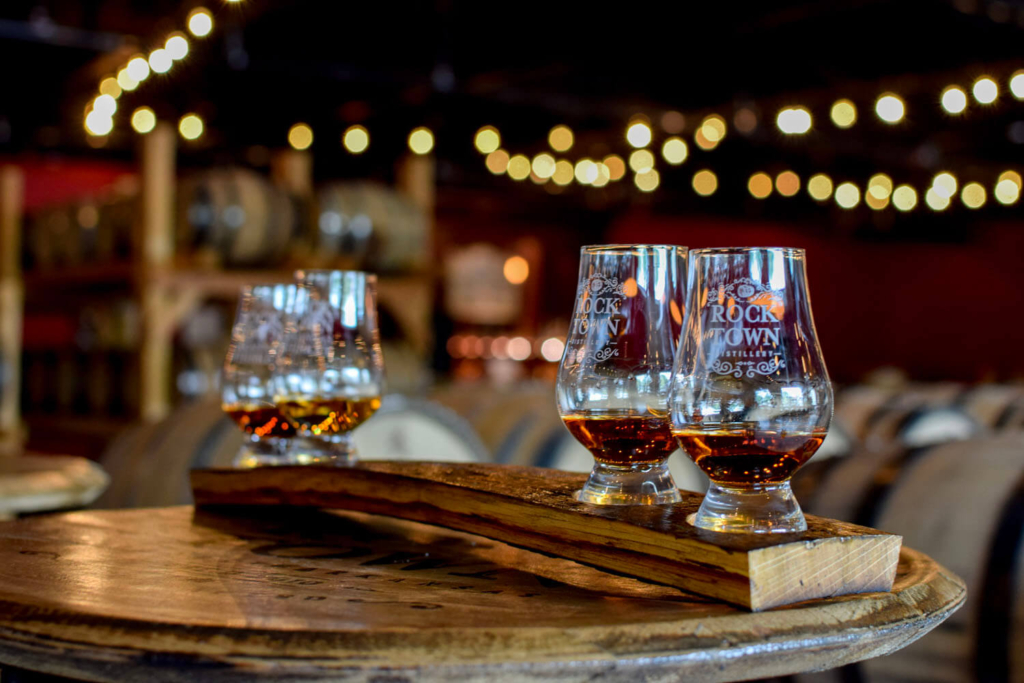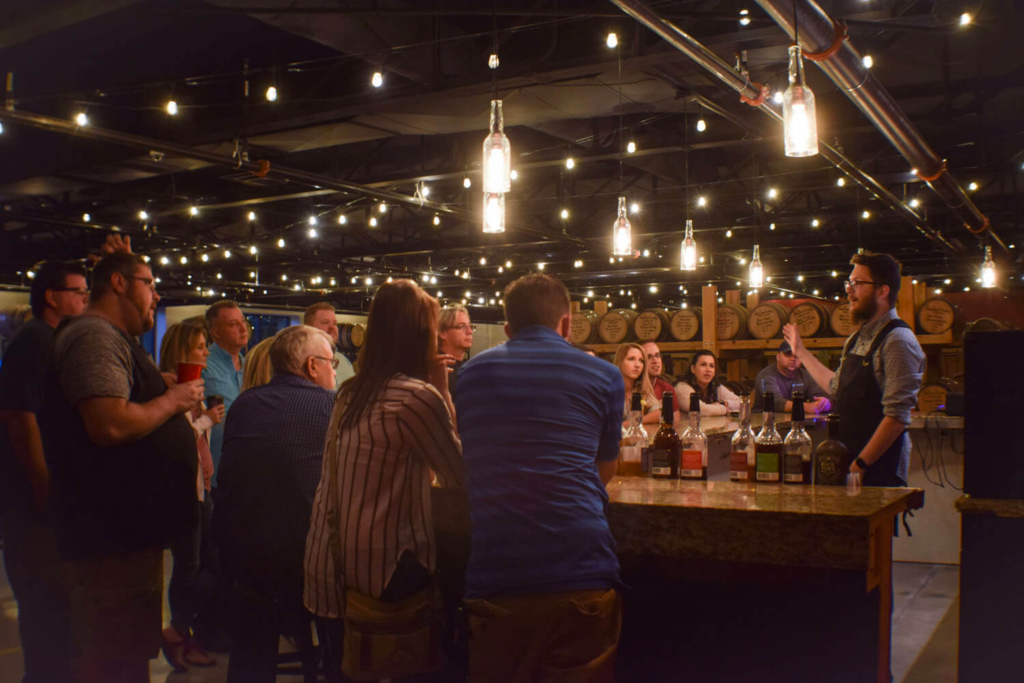 As Rock Town continues to grow at its new home, it has added a sour mash bourbon and hickory-smoked whiskey, as well as a range of gins and flavoured vodkas for cocktail connoisseurs. In spite of the creative bar team at the distillery, Barlow says that he likes to keep it simple. "Choose a single barrel at cask strength, and you won't need to add a thing to it," he says.
The Home Of Bourbon
In Kentucky, the home of bourbon, some old names are starting over again and joining the craft spirit movement. There are now 6.7 million barrels of bourbon aging in the Bluegrass State – in other words, 1.5 barrels for every person living in Kentucky. In order for whiskey to become bourbon, it must be made with a minimum of 51% corn, aged in new charred oak containers, stored at no more than 125 proof (about 62.5% alcohol by volume) and bottled at no less than 80 proof (40% alcohol by volume).
The Boone County Distilling Company began in 1833 in the limestone hills of northern Kentucky. Relaunching in 2015, the distillery is keeping itself deliberately small to focus on crafting exquisite batches using the purified water and airborne yeast unique to the region. "To me, a good sipping bourbon stretches out time," says distillery manager Michael Barnes. "Most people outside of Kentucky will have a problem with a higher proof, but it's in our blood."
The distillery walls are adorned with "ghosts" – pictures from the company's heyday before Prohibition. Unusually, most of the workers at the time were women. "Ladies have better olfactory senses than gents do, this has been an industry that has benefited from female tastes for centuries," Barnes says.
While it's still waiting for its 7-year bourbon to age, 2019 will see the debut of Boone County's 3-year-aged rye, along with a range of vodkas and products including the hugely popular barrel char that makes a welcome addition to any barbecue.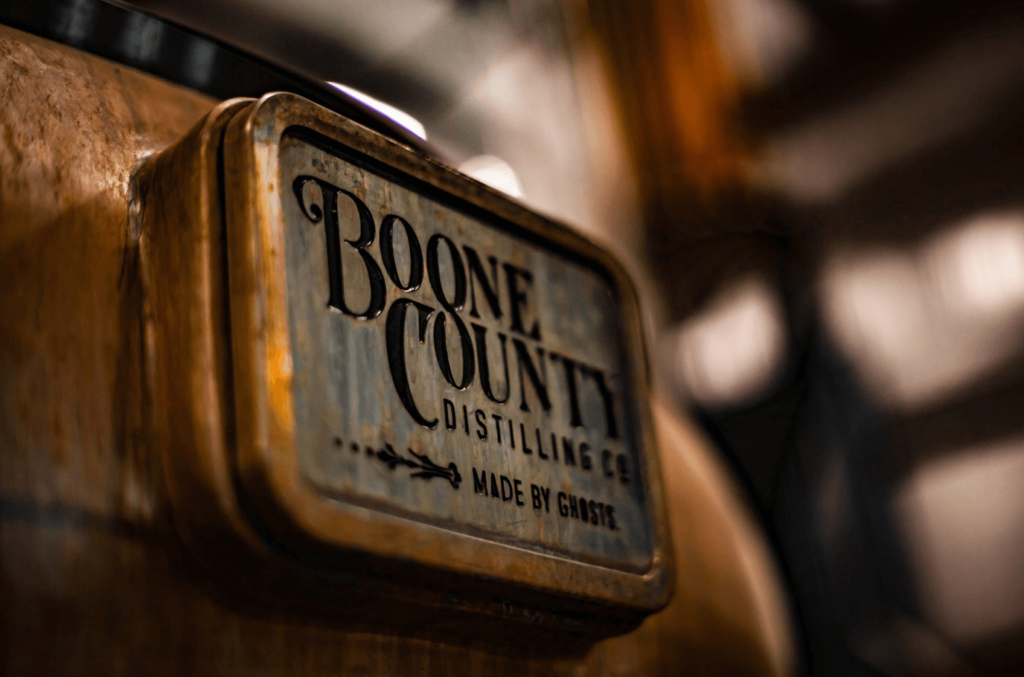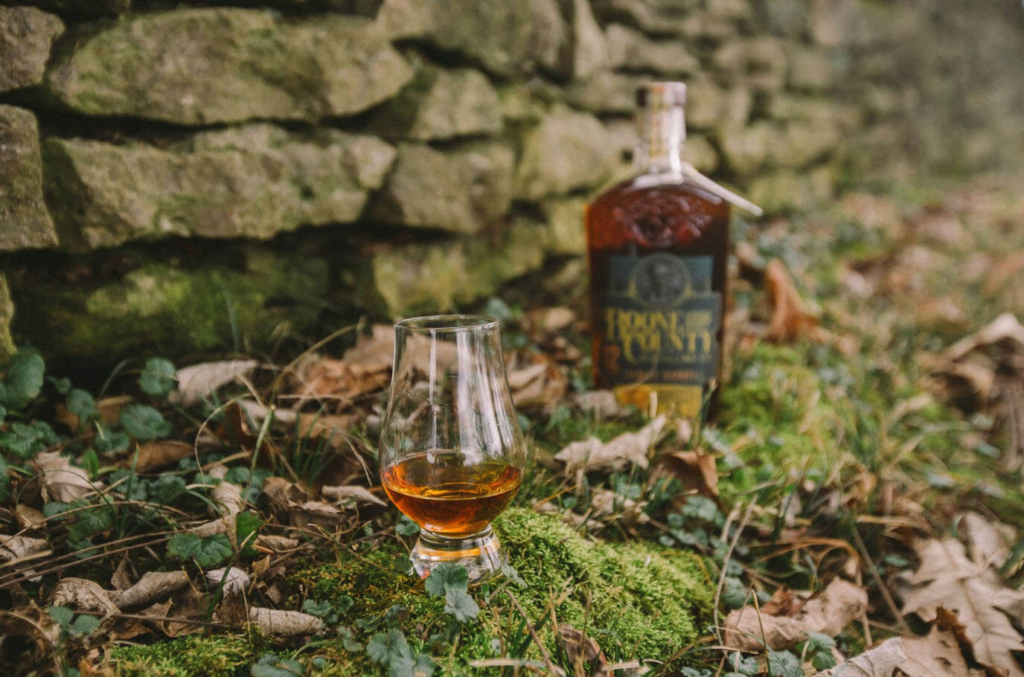 Boone County's bourbon cream has highest rating of its kind in the United States at 91 (from the Tastings.com International Review of Spirits) – and is the first cream to make it above 90. Barnes says that while it's eminently drinkable, it's also a great addition to many recipes. "Use it in morning oats if you don't have to drive, put it in mashed potatoes with a good steak, or add some to a cheesecake mix," he suggests.
And the best thing to do after visiting the distillery? Head down the highway to the 5-story recreation of Noah's Ark. "For whatever reason, we have a huge crossover of visitors," says Barnes.
Everything Old Is New Again
Another distillery that has been brought back to life lies in the heart of downtown Memphis, Tennessee. Old Dominick began in 1886, when Italian immigrant and fruit vendor Domenico Canale added whiskey to his offerings. Business took off – until Prohibition put an end to the party in 1919.
In 2013, Chris and Alex Canale – two of Domenico's great, great grandchildren – found a bottle of Old Dominick Toddy from 1880 and decided to re-establish the family distillery. They set about reverse-engineering the lost recipe for the fruits and spices involved in Memphis Toddy by engaging a chemist and all manner of liquor experts, trying to recreate their ancestor's "proudest" product.
The first people to distill whiskey in Memphis since Prohibition, Old Dominick is a favourite addition to the revitalising city – and it's hard to miss with its distinctive rooster sign lighting up the skyline. It revels in its central location, with distillery tours, a cocktail bar, an upstairs events venue for weddings and parties, and live music every Thursday night.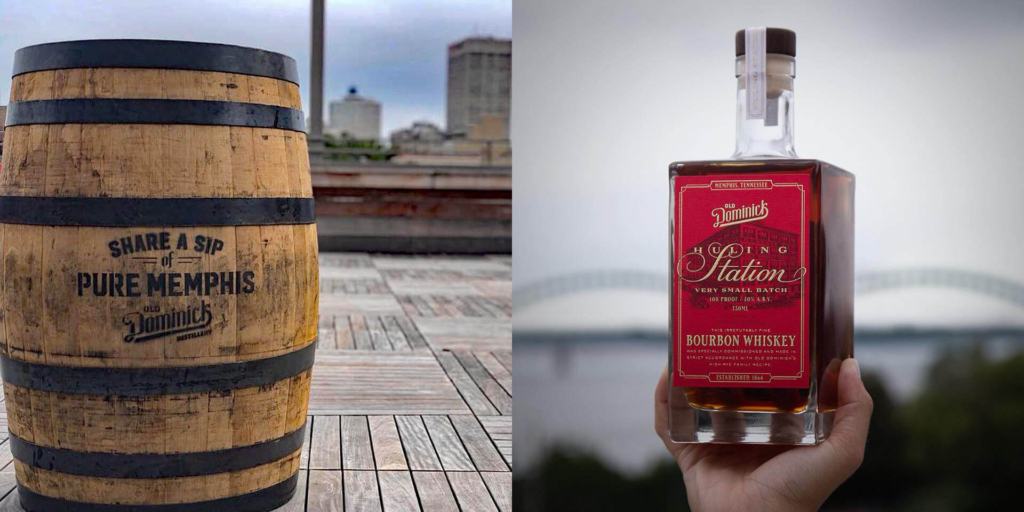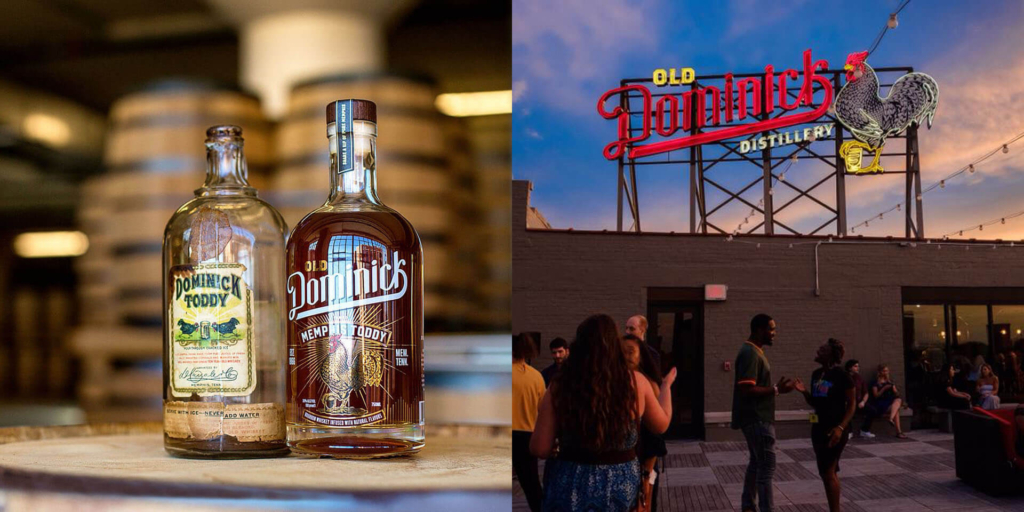 As for what to drink, Alex Canale says that you can't to go wrong with the Memphis Toddy. Beginners should take it chilled, by shaking 60mL for 30 seconds over ice, before garnishing with an orange peel to complement the layers of aromatics.
For a more traditional cocktail, look no further than the Trolley Stop:
30mL Memphis Toddy
30mL Dolin Dry vermouth
30mL Dolin Sweet vermouth
2 dashes cherry bitters
Swirl with ice until well chilled, then strain into a toddy glass and garnish with dried cherries.