';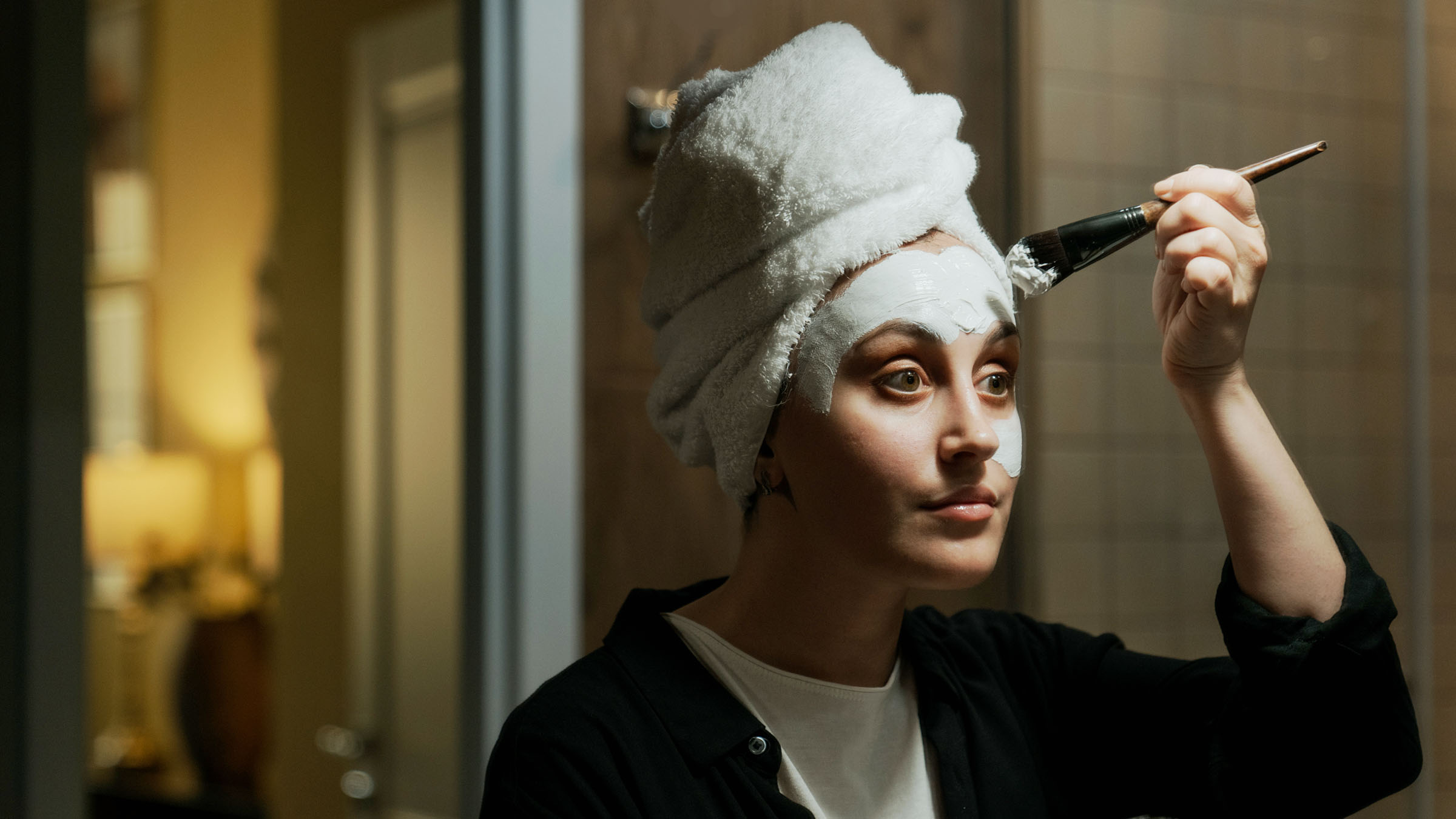 ;
The summer months have finally arrived – along with the need to overhaul your skincare routine for new temperatures and challenges. This summer, choose at least one day a week (#SelfCareSunday, perhaps?) to slow down, tune out the world and focus on you and your skin. Come up with the kind of ritual you can look forward to enjoying with soothing cups of (iced) green tea, relaxing music and maybe even a little meditation.
Peruse this selection of face masks from expert beauty and skincare brands (most come with enough product for weeks or months of pampering) – as well as a few DIY concoctions to whip up on your own.
For A Summer-Ready Glow
Khadi Natural Ayurvedic Neem Face Mask
For a vibrant glow this summer, consider this mask by Indian skincare brand Khadi Natural. Appropriate for all skin types, the mask is antibacterial, using an oil control solution to cleanse and clarify. The 100% vegan formula consists of herbal ingredients and was manufactured under the expertise of Ayurvedic doctors.
Spiced Sugah LA Gold Mask 
This mask is a concoction of natural, feel-good ingredients including turmeric, coconut probiotics and vitamin C. Use it for an instant summer-ready glow, but also for gentle exfoliation, to treat hyperpigmentation, to fade dark undereye circles and more. International orders are available; the product is made to order and frozen prior to shipment to preserve the integrity of the ingredients. Refrigerate upon arrival.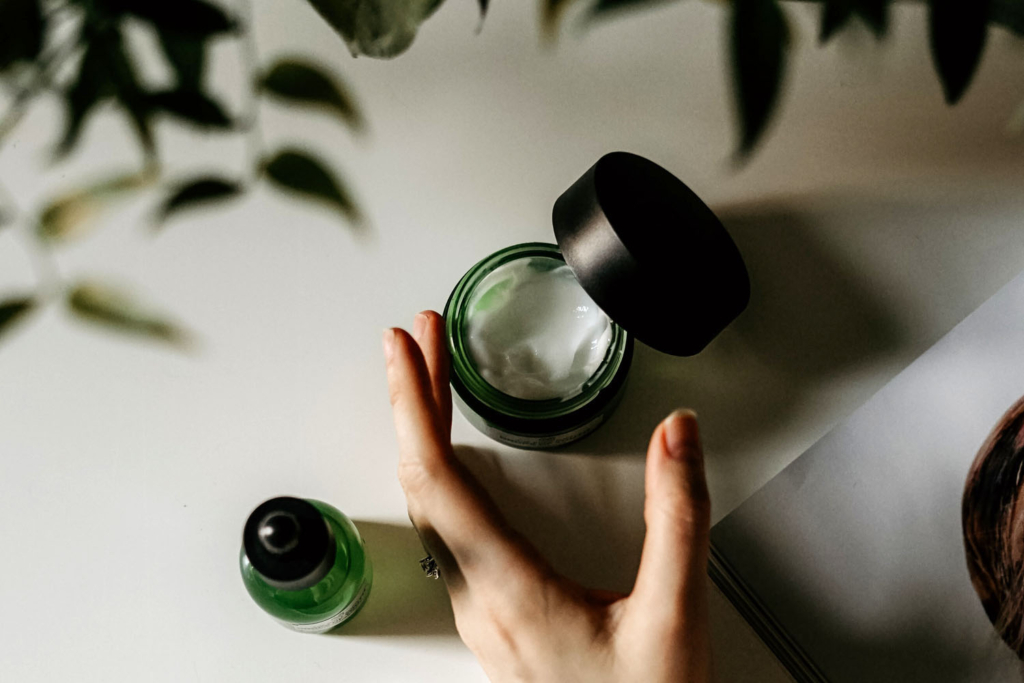 For Shine Control
La Roche-Posay Efflacar Clarifying Clay Face Mask  
If you have oily or combination skin, the summer months tend to pose an ever-concentrated challenge for combatting shine. La Roche-Posay offers a solution with a purifying, anti-shine face mask with the power to unclog pores. Use this clay face mask for five minutes, twice a week for smoother, more radiant skin and a refreshing matte surface. The French beauty brand recommended by over 90,000 dermatologists worldwide offers this gentle formulation appropriate even for sensitive skin.
DIY: Bentonite Clay Mask 
Bentonite clay has picked up in popularity because it's easy to procure, and it makes for a wonderful skin treatment, touted for its anti-inflammatory and detoxifying properties. If you're looking for a do-it-yourself shine-control mask option, add bentonite clay to your beauty arsenal.
You'll Need:
A non-metal spoon (to preserve the clay's negative charge)
1 tbsp bentonite clay
1 tbsp organic raw honey
2 tbsp distilled water
Mix all three ingredients together. Apply to the face, avoiding the lips and the eye area. Remove after five minutes.
For Smoother Skin
Tata Harper Skincare Resurfacing Mask
The namesake Vermont-based skincare brand by founder Tata Harper is a study in products that bring results using natural, safe ingredients and eco-friendly practices (including recyclable packaging and completely biodegradable formulations). Use her Skincare Resurfacing Mask for 20 minutes, three days a week, to get a healthy glow, brighten your complexion, tighten pores, exfoliate, decrease inflammation and more. This mask is 82% organic with 100% natural ingredients, including pomegranate enzymes and white willow bark.
True Botanicals Resurfacing Moisture Mask
San Francisco skincare brand True Botanicals offers an alternative for keeping skin beautiful and fresh despite the extra perspiration (often leading to acne) associated with warmer months in humid places. Their Resurfacing Moisture Mask moisturises and exfoliates at the same time while brightening the skin. It's sustainable, certified nontoxic and vegan, featuring ingredients like avocado butter and lactic acid. Apply face oil after use for best results.
For Feel-Good Lips
Bite Beauty Agave+ Intensive Lip Mask
Sun exposure, higher temperatures and even wonderfully windy days by the sea all have the ability to wreak havoc on your lips. In addition to hydrating by drinking sufficient water, explore the power of a nourishing lip mask. Their intensive lip mask is antioxidant-rich and features natural ingredients such as oat flour and açaí. It's pleasantly scented, and the Canadian beauty brand says it may serve double duty to moistursze other areas, including dry cuticles.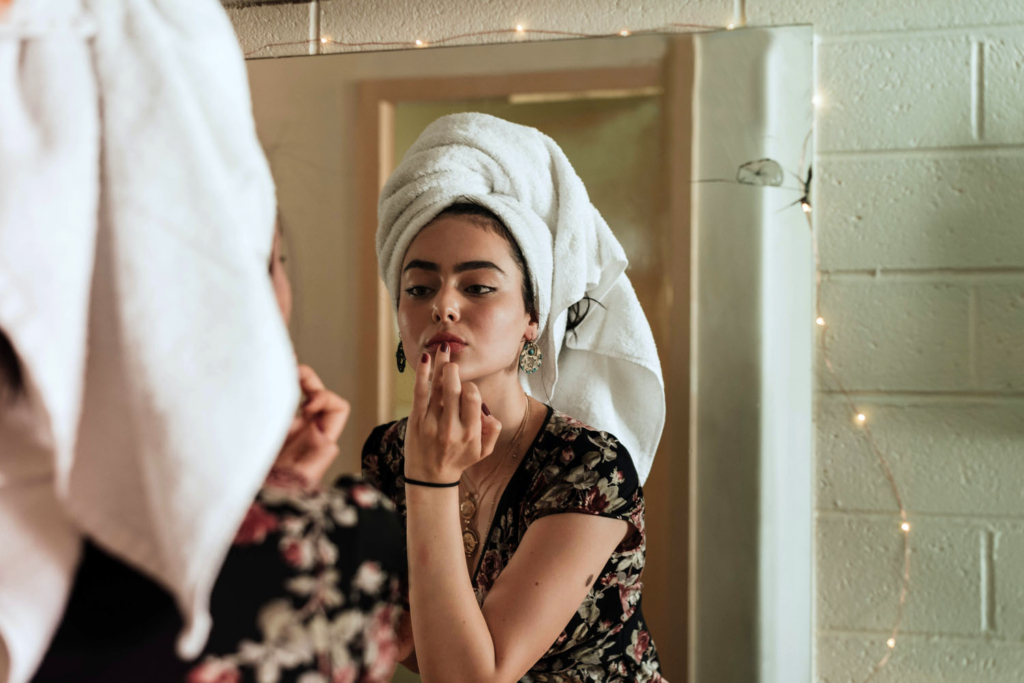 Tarte Jelly Glaze Anytime Lip Mask
Headquartered in New York City, the beauty and skincare brand Tarte is known for fun, high-performance, eco-friendly formulations. The creativity behind the Jelly Glaze Anytime Lip Mask is an excellent example, as it hydrates, smoothes and softens the lips while minimising the appearance of fine lines for 12 hours. Featuring ingredients like marine extracts and avocado, jojoba and argan oils, this lip mask is available in three different combinations of tints and scents: strawberry jelly, toasted coconut and grapefruit.
For Post-Sun Pampering
DIY: Aloe Vera And Honey Mask 
There aren't many post-sun facial masks available on the market, but one of the best solutions is something you can easily concoct at home with ingredients you may already have: aloe vera and honey. Aloe vera rejuvenates, brightens and evens out skin tone, while honey is antibacterial, anti-inflammatory and hydrating. Though this mask has other uses besides after-sun skincare, its two simple and gentle ingredients produce great results on dry or sunburned skin.
You'll Need:
1 tbsp aloe vera gel
1 tbsp honey
Mix both ingredients in a small bowl until smooth. Wash and gently exfoliate your face, and then apply your aloe vera and honey mask mixture, gently massaging it into the skin, avoiding the eye area. Leave it on for 20-30 minutes, then wash it off and apply your favourite moisturiser.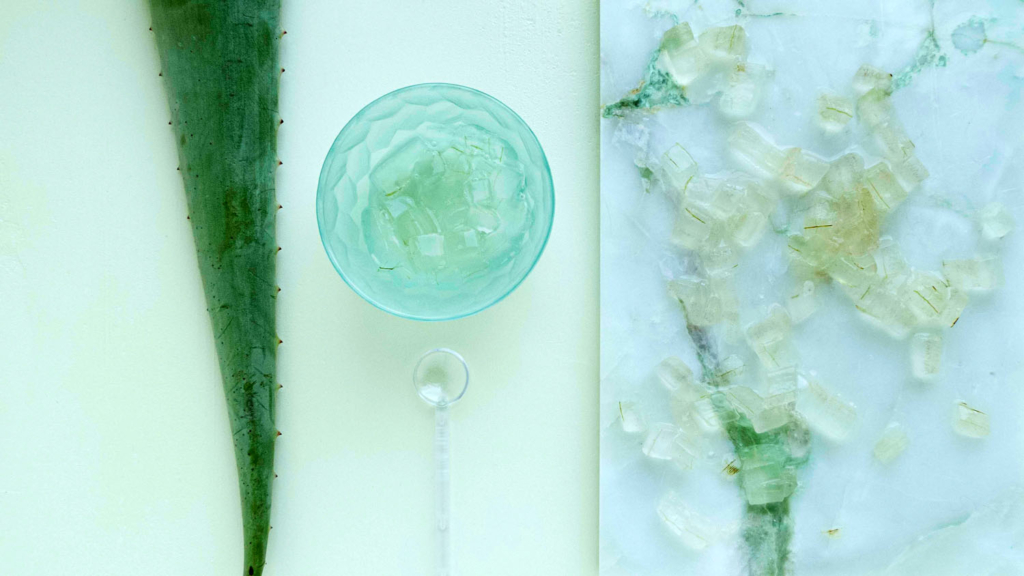 For Extra Hydration
Natura Siberica Nourishing Facial Mask
Moscow-based hair and skincare brand Natura Siberica offers up affordable solutions with effective results. Ideal for dry, dull and normal skin types, their Nourishing Facial Mask is no exception, with ingredients such as rejuvenating calendula marigold and wild daurian rose. This mask may even be the right selection for individuals with combination skin while spending time in dry places with lots of heat, including desert climates.