';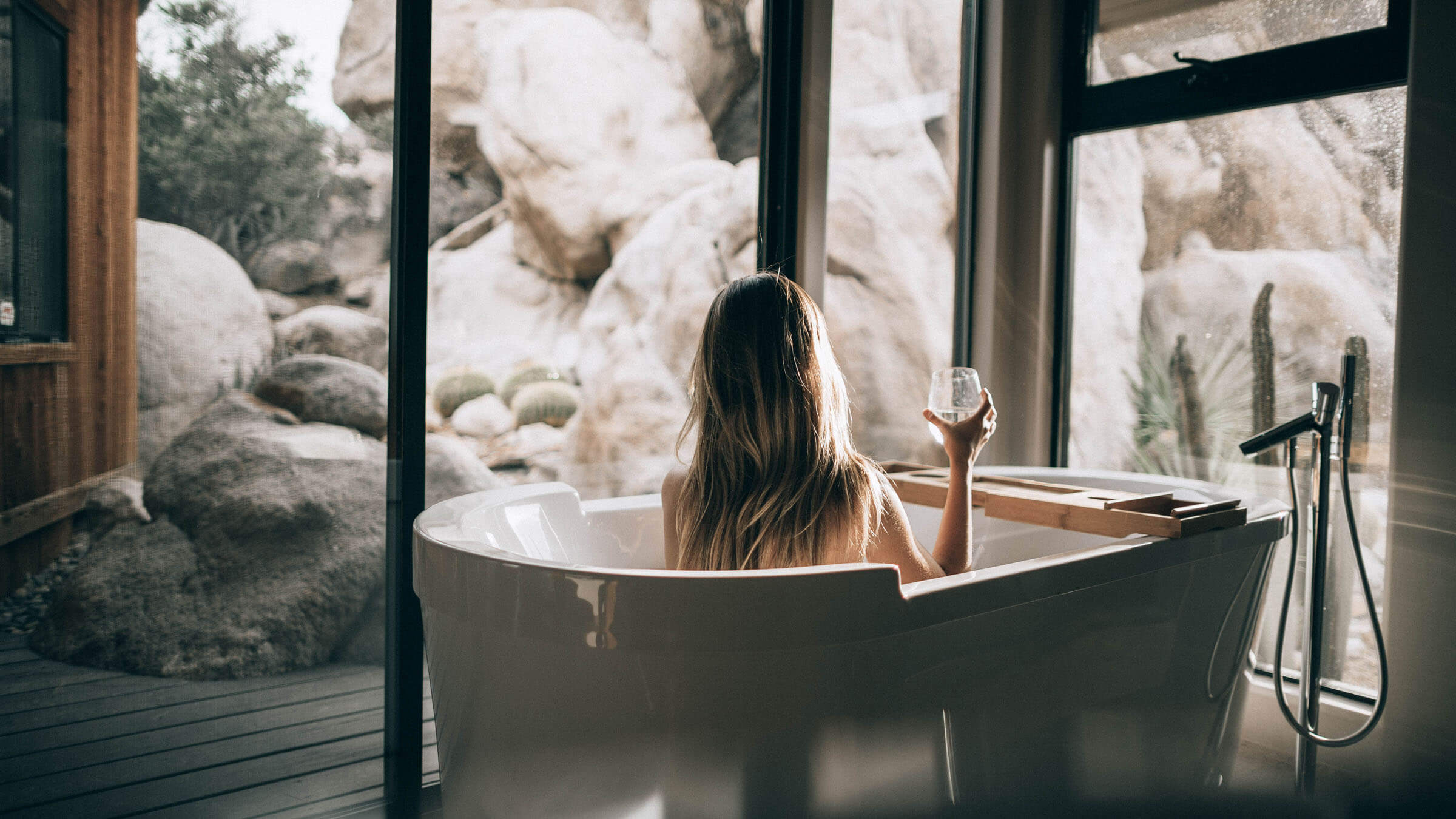 ;
If routine, stress and fatigue have taken control of your life, perhaps you need to slow down and take some "me time". After all, investing in your physical and emotional well-being is always a good idea.
Offering a counterpoint to the hectic pace of modern life, spas have become true temples of healing and wellness, and are constantly coming up with innovative treatments that help you not only to relax and take care of yourself, but also to adopt an overall more health-oriented lifestyle. We bring you some of the best treatments and trends that are revolutionising the spa industry: get ready to say "goodbye" to stress and "hello" to tranquility.
Ritual Healing
Beyond the typical massage or facial, spas today are introducing unique experiences and rituals focused on bringing harmony to both body and mind. "Today people are looking for experiences, not just a massage or to relax for a few minutes. Rather, it's about providing an experience that evokes ancestral harmony," says Alejandro Niño, executive director of Wellness Spa Movil Center, which was recognised as the Best Spa in South America by the World Luxury Spa Awards.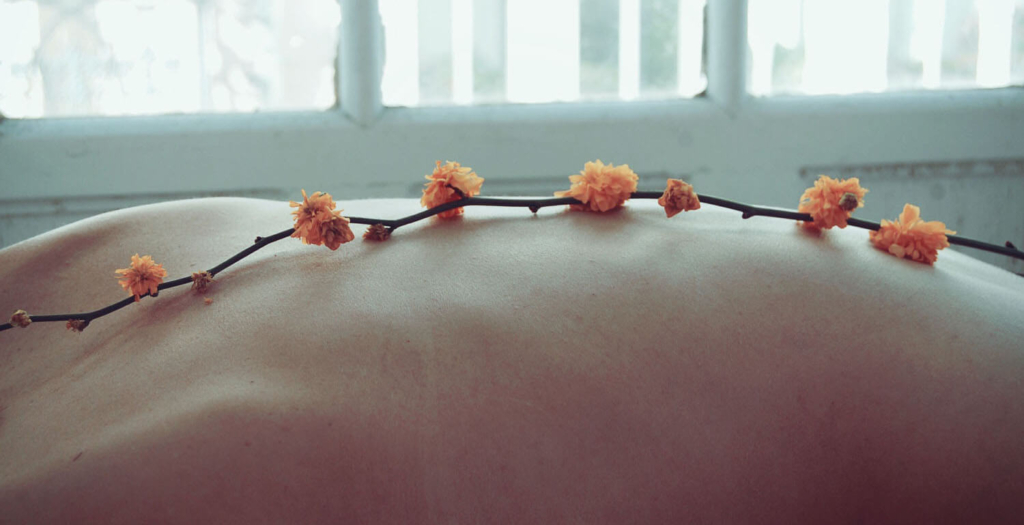 For this reason, and to celebrate the recent award, the Colombia-based spa has introduced the Ritual La Leyenda (Ritual of the Legend), inspired by the famous legend of El Dorado. In it, the wife of a Muisca tribal king is caught in the act of adultery and punished by being thrown into lagoon with her daughter, where both of them drown. Wracked with guilt, the king seeks to cleanse his soul by covering his body in gold and throwing himself into the lagoon along with chests full of jewels.
The Ritual La Leyenda, evoking this story, seeks to free the person from negative thoughts. After a Shiatsu massage, the body is "cleansed" with herbs such as rue and chamomile, while the client is asked to channel all their negative and painful emotions. Next, a special El Dorado massage is performed using a gentle technique to provide peace of mind while releasing the negative emotions. Then, a wrap containing golden mud and a mixture of whiskey and Baileys is then applied, and finally the client takes a dip in the pool (evoking the legendary lagoon), having left behind their bad thoughts and replaced them with positive sensations.
Guided Meditation …With Virtual Reality
Nowadays, large spas and luxury hotels are getting bolder when it comes to providing personalised experiences, and many are turning to technology for help. At the Wellness Spa Movil Center, they're even using virtual reality to activate all five senses and transport you to a soothing place.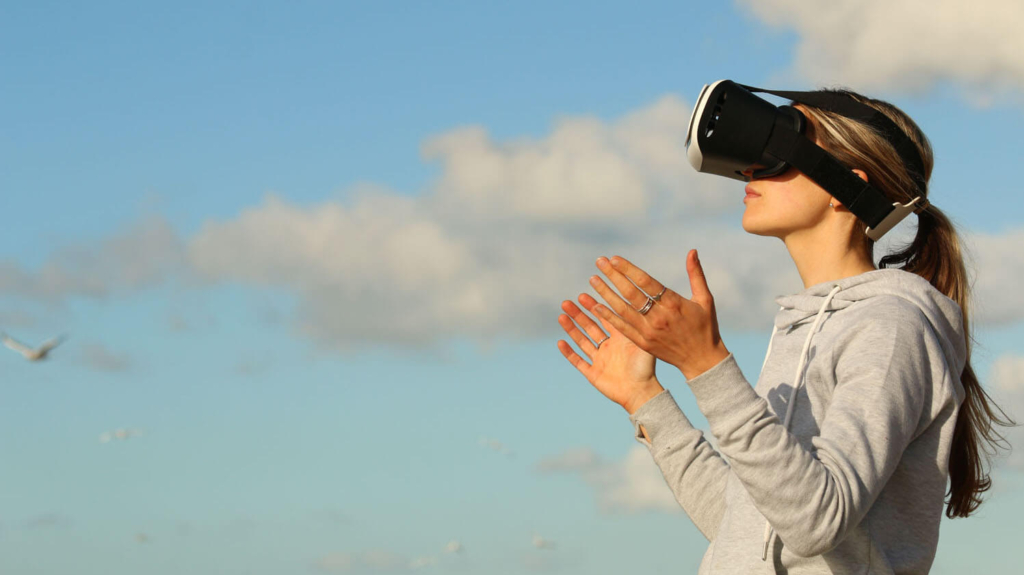 The first step is to fill out a questionnaire in which you explain the landscapes, sounds, flavours and scents that give you peace of mind. Do you prefer the seaside or forest? Do you find string or percussion instruments relaxing? Choose between aromas like citrus or wood, and even flavours like beer, wine or a fruity infusion.
Once you've chosen you favourite elements, the spa team transports you to that place using 3D glasses and aromatherapy. Sit back and enjoy a multisensory experience, sipping your favourite drink on the beach, or having a beer at a cabin in the woods – without ever leaving the city.
Soy Candle Massage
Candles aren't just for aromatherapy: a growing trend has wellness enthusiasts indulging in massages performed with the wax of a melted soy candle. Containing no paraffin or toxic ingredients, but chock full of soy wax and skin-soothing oils like coconut and shea, soy candles moisturise the skin and infuse it with beneficial and therapeutic nutrients. Often, these candles are available in calming aromas like vanilla or lavender, adding an aromatherapy element to the experience.
While soy candle massages are available at a growing number of spas around the world, they're also easy to replicate at home – starting with the candle, which can either be store-bought or homemade (see above). Simply light the candle, allow the wax to pool for several minutes, then apply to the skin (first ensuring it's not too hot) and gently massage. The warmth of the wax will relax the muscles while helping the skin absorb the oils.
Extreme Temperatures
Exposing the body to hot and cold temperatures has been used for centuries in wellness techniques to detoxify the body, facilitate blood circulation and increase muscle tone. Nowadays, spas are coming up with even more sophisticated ways to wield the power of hot and cold.
Treatments, temperatures and processes will vary from spa to spa, but at Wellness Spa Movil Center, the client is first submerged in a warm hydrotherapy pool to take the body to temperatures between 36°C and 40°C , followed by a stint in a sauna in order to eliminate toxins and enhance vasodilation through sweating. After that, it's important to expose the body to cold temperatures, to achieve vasoconstriction while firming the skin – it's time for a visit to the Ice Room.
"Ice rooms" or "cold saunas" are part of a recent trend in cryotherapy, which aims to impart beneficial effects on the body with the application of extreme cold, usually by entering a cryochamber chilled to freezing or near-freezing temperatures. The cold acts as a natural biostimulant, encouraging the cell renewal process which results in revitalised skin and strengthened, firmed muscle fibres.
Sleep Massages
Blame it on noise, digital screens or the incessant stressors of modern life: insomnia, or inability to sleep, affects an estimated one in three people, severely impacting sufferers' health and ability to function during the day.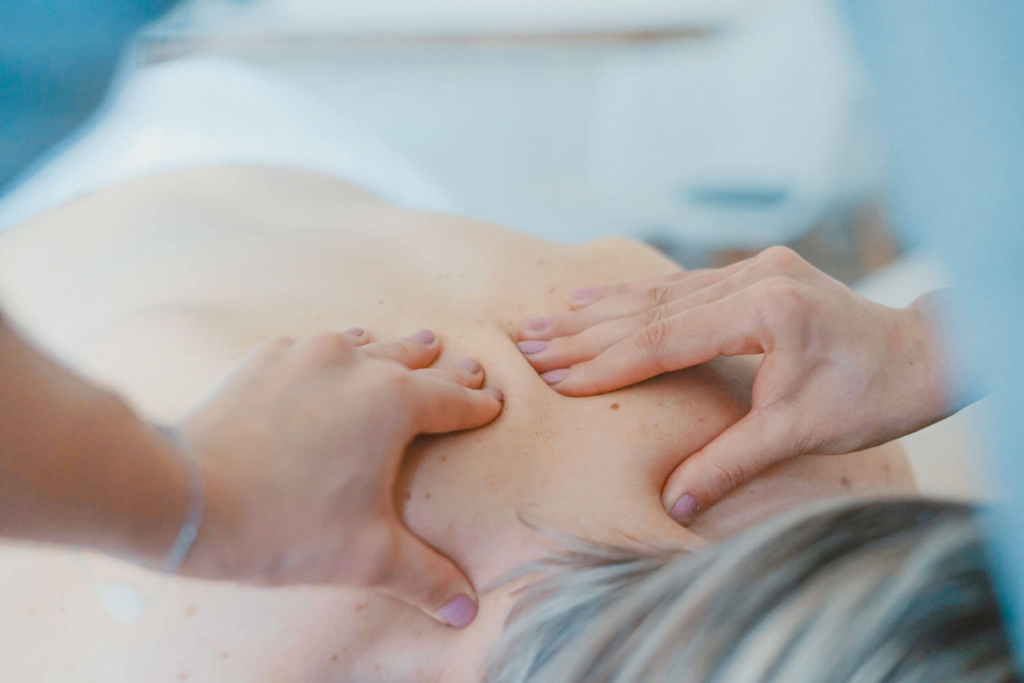 Many spas are seeking to help clients with sleep problems through specially developed treatments and massages. At Wellness Spa Movil Center, for example, a Sweet Dreams Massage aims to restore harmony in the body and help clients relax, using a combination of essences, oils and special massages, including one with sesame seed oil and 7 cold-pressed medicinal plants that will help induce a revitalising sleep during the night. "Currently, people end their workday but don't really disconnect," says Niño. "Our goal is to help the client fall asleep during the massage, so ideally this treatment is done at night or at the end of the workday, so that the client can rest fully."
Forest Bathing
With roots in 1980s Japan, forest bathing is simply about taking in your natural surroundings and experiencing them with all your senses. After all, extensive research backs up the health benefits of being out in nature, from stress relief to lower blood pressure, improved mental concentration and even anti-inflammatory effects.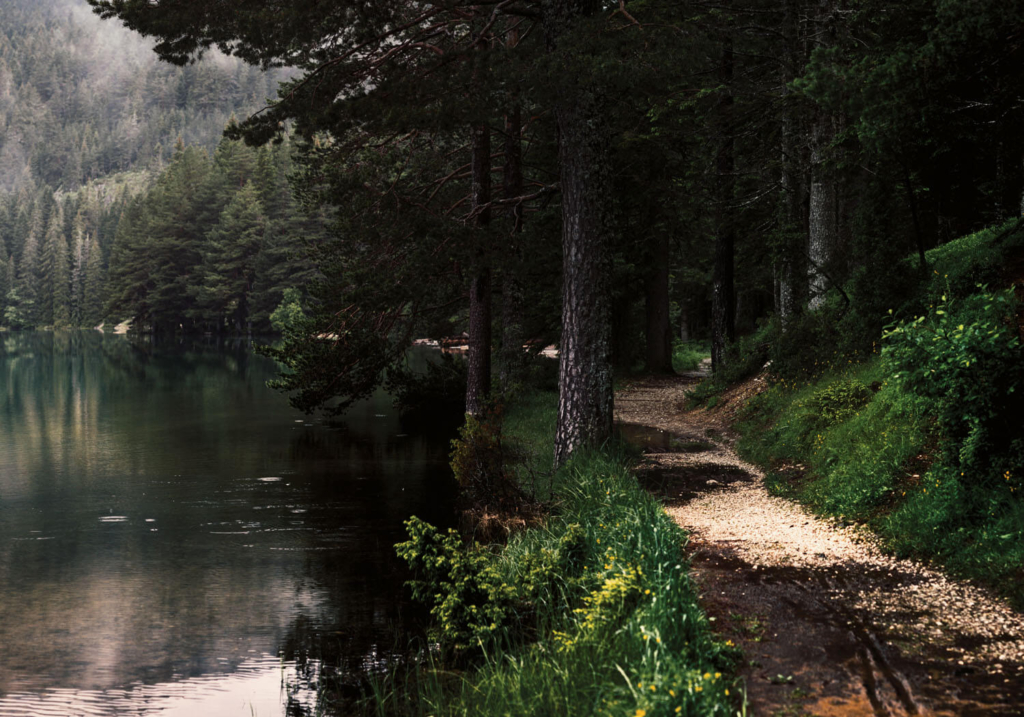 A walk in the forest will help you connect with nature, as well as giving you the opportunity to cleanse, heal, give thanks and visualise your mental path. Of course, spas and luxury hotels are catching on to the benefits and offering experiences that immerse you in the great outdoors. In places like Shivana or Intihuatana, you can take group or family walks guided by an expert, while at the Blackberry Farm Hotel, you can also enjoy outdoor yoga classes that will allow you to rejuvenate your body and mind. Can't afford a fancy spa forest bath? Just go out for a walk in your nearest park or forest, ideally one removed from urban noise.
Precious Metals
Gold, silver and diamonds don't just get worn as jewellery anymore – top spas and luxury hotels are now using them in a variety of sumptuous cosmetic treatments, from masks to creams, wraps and massages. The benefits? They point to deep hydration, luminous sheen, improvement of dark circles and increased collagen production.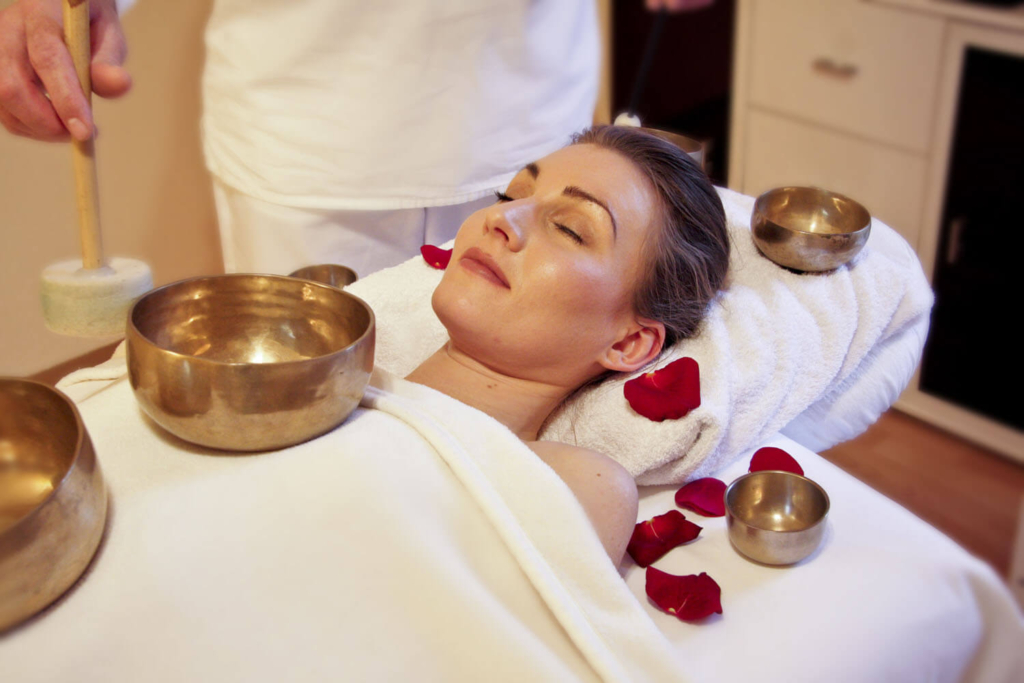 Wraps and facials are the most popular treatments on the market, and are often applied in rituals befitting of the ultra-luxe materials. First, the skin is exfoliated to eliminate dead cells and prepare it to absorb the minerals and nutrients, then a wrap is applied with gold-based lotion that imparts a beautiful glow, and the treatment finishes with a relaxing massage. If your budget allows, we recommend the complete experience at Aurum Spa in Hotel Casa San Agustín in Cartagena, as well as the Black Diamond facial at the Four Seasons in London, using black diamond powder to clear the pores while cleansing and softening the skin.
Wellness At Work
What if you could unplug while still in the office? With companies facing employee health problems, like high stress levels and increasing rates of burnout, many organisations have come to see spas as a strategic ally in the wellness and productivity of their workforce. That's why some companies have even begun creating "mini spas" for their employees, offering all the necessary elements for an atmosphere of relaxation, like soothing music, calming decor and an overall ambience of tranquility. Some even offer massage stations, mini facials and pampering care for workers' hands (especially employees who work with their hands all day) as well as guided meditation to help employees disconnect for a bit. Don't mind if we do!