';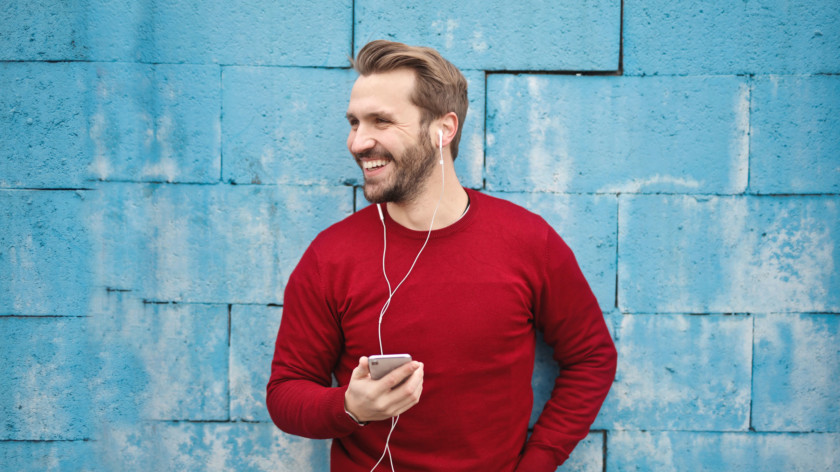 ;
The constantly renewed offering of live-streamed events, to be enjoyed from the safety of our abodes, is definitely something to be grateful for – and is helping us stay sane. To keep the party going, we've rounded up a list of virtual events and performances we can all attend from our screens this month. And while enjoying them, let's not forget to lend the struggling artists and performers a hand with a donation, as a tangible token of our gratitude.

CELEBRITY ENCOUNTERS
Ironically enough, getting the chance to mingle with celebrities these days is easier than it was without government restrictions in place. Creation's Virtual Fan Experiences is providing an online venue where fans can hang out with fellow fandom pals, as well as join celebs for exclusive online "meet and greets". To get in on the latter, all you have to do is take part in a virtual auction, and hope your bid is solid enough to sneak you into the inner circle of lucky fans – or even win you a 1-on-1 video meeting with your favourite star.
Dit bericht bekijken op Instagram
Dit bericht bekijken op Instagram
MUSIC

Live Concerts
If you can't live without live music, and concert withdrawal is affecting you more than self-confinement, we might have the cure. Need something strong – the musical equivalent of a shot, no chaser? Perhaps this online concert series by Canadian musician and "modern-day Frank Zappa" Devin Townsend will quench your thirst.
For something a bit softer, tune in to the exclusive and diverse programme of Royal Albert Hall's #RoyalAlbertHome series, featuring everything from folk music to pop rock and classical melodies for kids. In the video, Alexis Ffrench performs an exclusive set from his home.
Open to something rather niche? Swiss artist Michael Wäckerlin offers to turn up (virtually) in your living room as THJ, The Human Jukebox: Choose a song from the nearly 200 titles in his repertoire, add your virtual nickel to the 'jukebox' (each song is either 2 or 5 Swiss Francs, currency conversion available), and wait for THJ to start your own special sing- or dance-along session.

Live Festivals
The word 'impossible' seems to have been banned at the same time that 'virtual' started being added before every instance of the word 'event'. As such, many music festivals refused to become 'impossible' and instead go 'virtual'. The New York Guitar Festival is one of these events, offering up a curated panel of outstanding artists – from Rosanne Cash and John Leventhal to Bill Frisell and more – and putting them all live on YouTube from 4-15 May. The event is free, but donations are welcome and will benefit MusiCares COVID-19 Relief Fund to help the currently affected music community.
The 320 Festival, an event founded to open up the conversation surrounding mental health, is also going online with its line-up of musical artists (Lindsey Stirling, Frank Zummo, Justin Furstenfeld, among others) and enlightening panel talks on important topics like anxiety and addiction. Fans can tune in for free from 8-10 May, with optional donations benefiting an array of non-profit partners in the field of mental health.
Dit bericht bekijken op Instagram
Dit bericht bekijken op Instagram
If you love grooving to Latin beats, join the likes of Gloria Estefan, Luis Fonsi, J Balvin and others for Eva Longoria's Cinco de Mayo musical fiesta on 5 May; it's also free to 'attend', but accepting donations for the Farmworkers Pandemic Relief Fund.

Archived Music
With tours and shows cancelled all over the world, some bands aren't willing to disappoint fans and leave them empty-handed. Radiohead and Metallica have thought of a good way to let their fans while away the time in isolation: Radiohead are posting archived concert videos to their YouTube channel every Thursday, and Metallica have launched #MetallicaMondays, pulling a complete live show from their archives and streaming it on their YouTube channel and Facebook every week.
Dit bericht bekijken op Instagram
Dit bericht bekijken op Instagram
Is EDM more your style? Check out Defeated Virtual Festival 2.0, which rounds up exceptional house DJ sessions from the past few years featuring some of the world's biggest spin masters to keep your mind and body fully entertained.

Classical Music
A study by the Royal Philharmonic Orchestra recently revealed that 30% of British households planned to use their spare time in isolation to "learn more about orchestral, opera and chamber music". If you don't already belong to this group, consider joining them: Check out the Royal Philharmonic Orchestra's webpage to listen to their podcasts and archived recordings, as well as for updates for the next online concerts (solo and orchestral performances). Should your appetite for classical masterpieces increase even more, then feed your hunger by tuning in to performances by the London Symphony Orchestra, New York's Metropolitan Opera and Opéra National de Paris, or even solo musicians playing from their living rooms.


DANCE

Online Classes
So you'd like to stay active – and upbeat – with some isolation dance sessions, but you're afraid of messing up the steps? Fear not: You're spoiled for choice with easy-to-follow online dance courses and routines. Try Ontario-based Dreamwalker Dance Company's Body Space Creation Place sessions, which aim to make both the body and mind aware of the space around them through a series of free movement exercises facilitated by skilled artists.
If you're interested in African styles, join Akosua Akoto for this special Traditional West African Dance Virtual Class Series on Sunday evenings from 3-31 May. You'll have the chance to learn the meaningful variety of customary dancing styles from the Manding and Akan regions.
Want to learn to dance like you're in a music video? Online dance platform Steezy teaches a variety of popular styles, from hip-hop to house, krump, popping and b-boying, with classes for all skill levels. You'll need a membership to really dig into it, but right now they're offering a 7-day trial for free.
Seriously though, you're truly spoiled for choice if you want to learn to dance from your living room right now. We can't go into all the various options here, but Dance Magazine has put together a handy list of where you can find a course for any style your heart desires.
Dit bericht bekijken op Instagram
Dit bericht bekijken op Instagram
Seriously though, you're truly spoiled for choice if you want to learn to dance from your living room right now. We can't go into all the various options here, but Dance Magazine has put together a handy list of where you can find a course for any style your heart desires.
Club Nights
Forget that clubs are closed – all you have to do to approximate the experience is turn up the volume on your speakers! You've probably already joined a few Zoom house parties to let Friday blur into Saturday, but it doesn't hurt to have other options for a change. Berlin-based online platform HÖR is offering sets by local DJs from Monday through Friday, in case the weekend isn't enough. Check their Facebook page for daily schedules, turn on your strobe light, and party on to pure techno and underground electronic music.


When travelling is out of the question, but the legendary clubs of the Balearics are calling, then Stay Home Festival by Dance Television is your ticket to fun: Ibiza's top clubs are putting on this sensational 24/7 virtual event for clubbers who can listen in any time, anywhere – and who surely wouldn't mind making a donation to the local arm of the Red Cross in exchange for some carefree beats. Tune in here, and donate here.
ART
As we recently highlighted, virtual art tours are currently available for many of the world's most renowned institutions. However, if you're drawn to something more niche, you can join curators Gregor Muir and Fiontán Moran as they introduce and discuss Andy Warhol's 20-year retrospective at London Tate Modern.
Alternatively, you can contemplate the many exhibitions available on digital art platform The Exhibit, featuring artists from across the globe. Take, for instance, Chromaesthesia by British artist Dex Hannon, who explores the effects of sounds on the body and its movements, using oil on stretched canvas.
Dit bericht bekijken op Instagram
Dit bericht bekijken op Instagram
LITERATURE
Books are immense treasure troves of discovery and escape, which many of us could never live without even in less trying times. If anything, self-isolation just affords us more time to enjoy a good book, but if you're looking for a more social experience, check out Together Remotely – a global literary salon where Carol Llewellyn, author and former director of Sydney Writers' Festival, interviews other writers from all over the world. Guests include Pulitzer-prize winner Andrew Sean Greer, Bosnian-American writer Aleksandar Hemon as well as The Dresden Dolls' unapologetic frontwoman, Amanda Palmer. Each of the sessions is ticketed, but proceeds support the participants and their work.
Dit bericht bekijken op Instagram
Dit bericht bekijken op Instagram