';
It wouldn't be the most wonderful time of the year without good food – and that rings true for festive times no matter who's celebrating them, no matter when and where across the globe.
Take a tour around the world with the most recognisable names in gourmet cuisine – Alain Ducasse, Virgilio Martínez, Curtis Stone and André Chiang – who describe the typical holiday fare in their respective countries, and reveal what will be on their own tables this festive season, recipes and all.
Alain Ducasse, France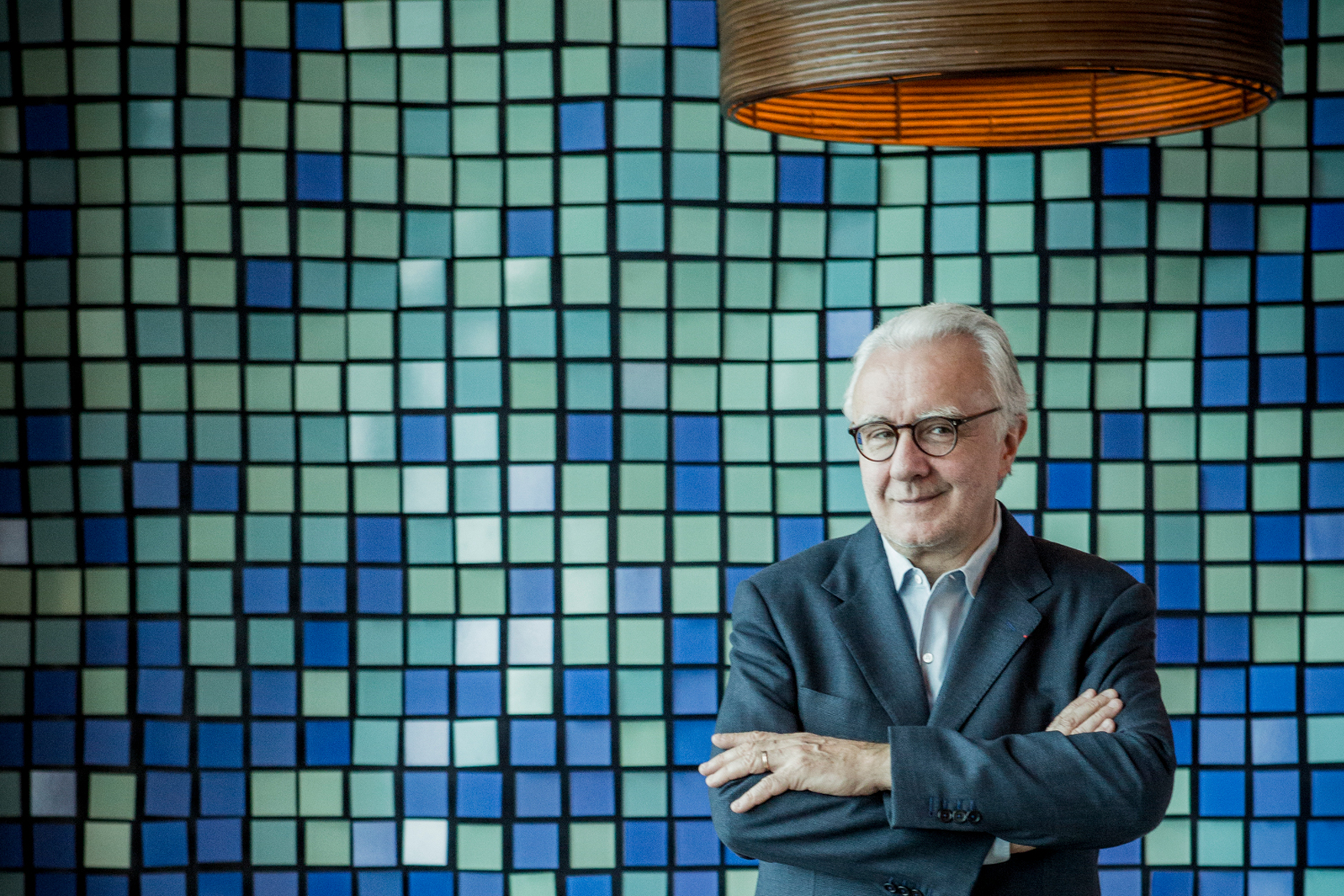 Typically French… Chocolate! At the very end of the meal, with coffee or herbal tea. For instance, at my "Manufacture de chocolat", we created a Christmas tree to be assembled. It comes in dark or milk chocolate and is adorned with organic cereals and dried fruits.
At my festive table… I would look for vegetables (like carrots, turnips and salsify) and fruits (like apples, pears and quinces). I will probably prepare them in a casserole with a slice or two of streaky bacon. With a good bottle of wine, this will be a simple and delicious entrée. They are not traditional recipes, yet they are completely inspired by what is, for me, the essence of French cuisine: magnifying the authentic taste of seasonal products.
When it comes to cooking for Christmas, my motto is "keep it simple!" And this is my first advice to everyone cooking at home for friends and family. If you have guests, don't spend your time in the kitchen. The pleasure of having friends and family is to share, chat and eat together. Second important recommendation is: let yourself be inspired by what you find on the market. In the morning, go to the best market in your neighbourhood and look at the best produce. Nature must dictate your menu.
Get Chef Ducasse' recipes for Autumn And Winter Vegetables And Fruits En Cocotte, and Pan-Fried Winter Fruits
Virgilio Martínez, Peru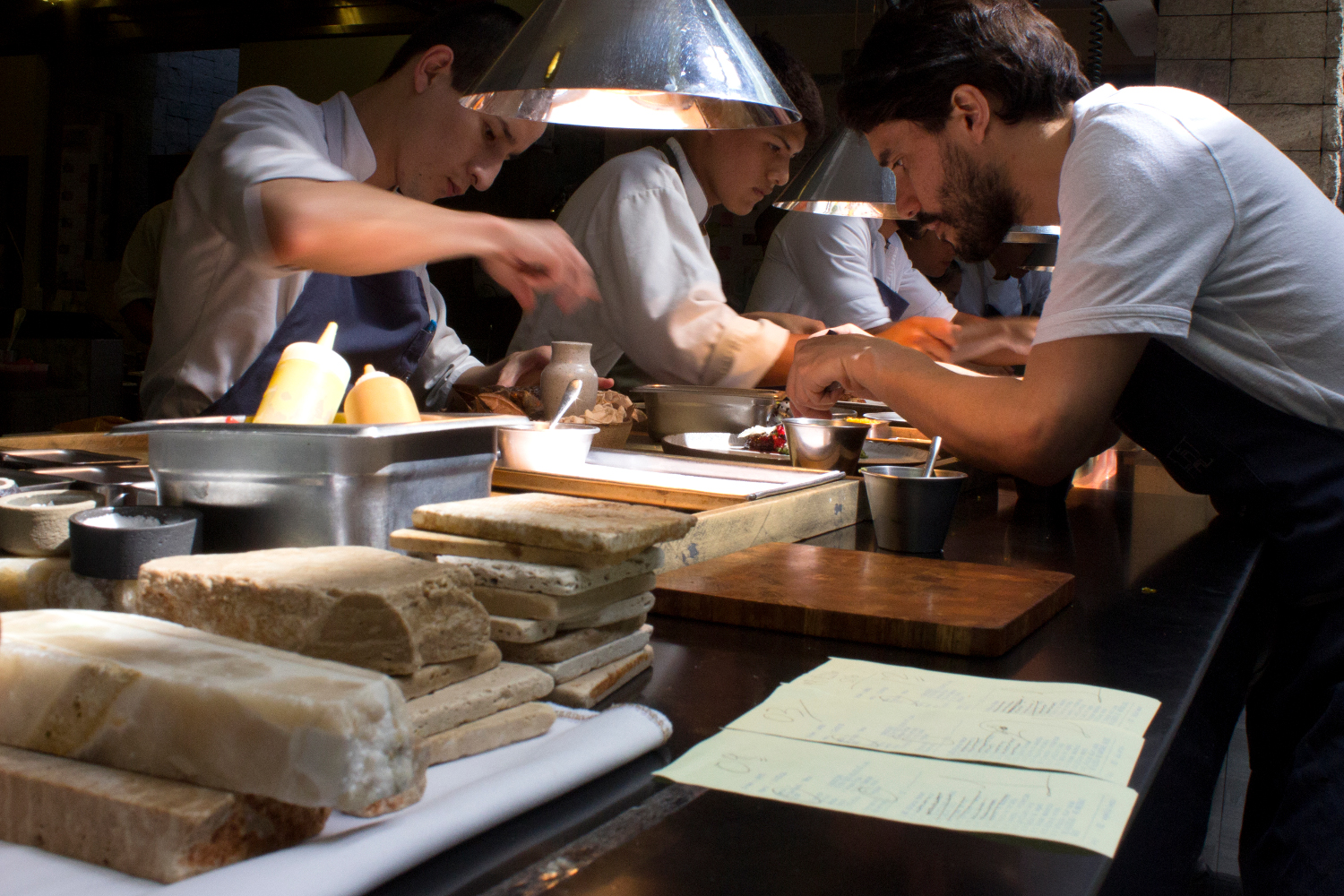 Typically Peruvian… We have lots of sauces called "cremas". It's very common to enhance the flavours of our food with cremas, and you can find them in every house in Peru. They are a little bit spicy, but with a lot of flavour. Examples of them would be huancaina sauce made with cheese and yellow chili; uchucuta sauce with a mix of Andean herbs and rocoto chili that in Quechua means ground chili; ocopa sauce with peanuts and huacatay; salsa criolla similar to pico de gallo; and rocoto paste, a very spicy sauce. There are no rules to using these sauces, which usually accompany turkey, pork, some tubers and vegetables.
At my festive table… It's very common to have turkey for Christmas dinner and I enjoy it. Also we have pork, it's common to have more than one meat at the Christmas table. We accompany it with local, freshly roasted sweet potatoes with garlic and a hint of cinnamon and sweet spices, and we also have salads of corn and fresh vegetables. Our family tradition is to have a stew of pallares (white fava beans); my mom makes it every year.
In all of Peru we have a strong Italian influence, so we have a lot of panettone – only we call it "paneton" and have a twist: we put in more confited fruit, and it's more sweet because we like it sweeter.
Get Chef Martínez's recipes for Corn Solterito (Andean corn salad), Glazed Sweet Potatoes and Christmas Suckling Pig
Curtis Stone, Australia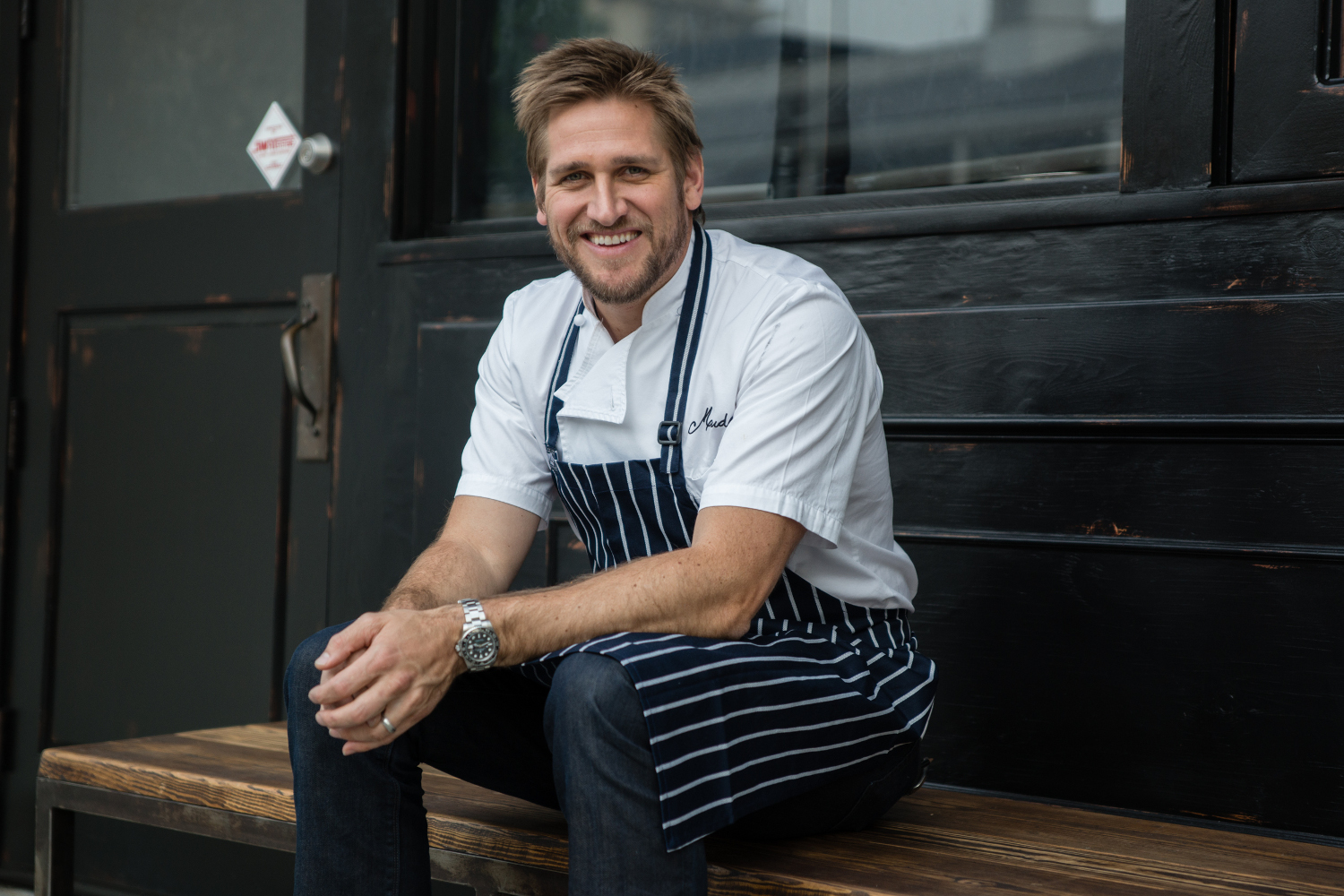 Typically Australian… There is a very good chance you'll see both a Pavlova and a plate of mince tarts on most Christmas tables Down Under. The Brits first cooked up mince tarts in Georgian times, and they've been a wildly popular festive bite ever since. If you're thinking about making edible Christmas gifts for your loved ones this festive season, mince tarts are the ticket.
At my festive table… My dear mum, Lozza, is a phenomenal baker, and her mini mince tarts are absolute winners among our family, friends and the big guy, Santa, every festive season. For a touch of homemade charm, Mum (still) likes to hand-cut the numbers for a 12 Days of Christmas countdown and letters to spell out 'Merry Christmas.' The Stones are just a bunch of big kids when it comes to Christmas!
Gratins of any sort – green bean and cherry tomato, cauliflower or potato gratin – are awesome for the holiday season because they feed many mouths. They're my go-to for entertaining because the clean up is simple (you can serve straight from the baking dish, which also keeps the dish nice and warm). Furthermore, you can make the cream mixture a day ahead, which takes the stress off you when you've got a stack of other dishes to serve, too.
I typically bake Pavlovas (with tropical fruits) for summer and spring occasions, but you can certainly get creative and serve during the fall and winter by subbing in seasonal Pav toppings, like pomegranate, cranberries or poached pears and apples.
And, finally, my mum's roast pork with crackling! She's made it ever since we were little and now, no matter where I am in the world, I make sure her pork is on the holiday table.
Get Chef Stone's recipes for Fruit Mince Tarts, Potato Gratin with Truffles, and Pavlova with Tropical Fruits and Passionfruit Curd
André Chiang, Taiwan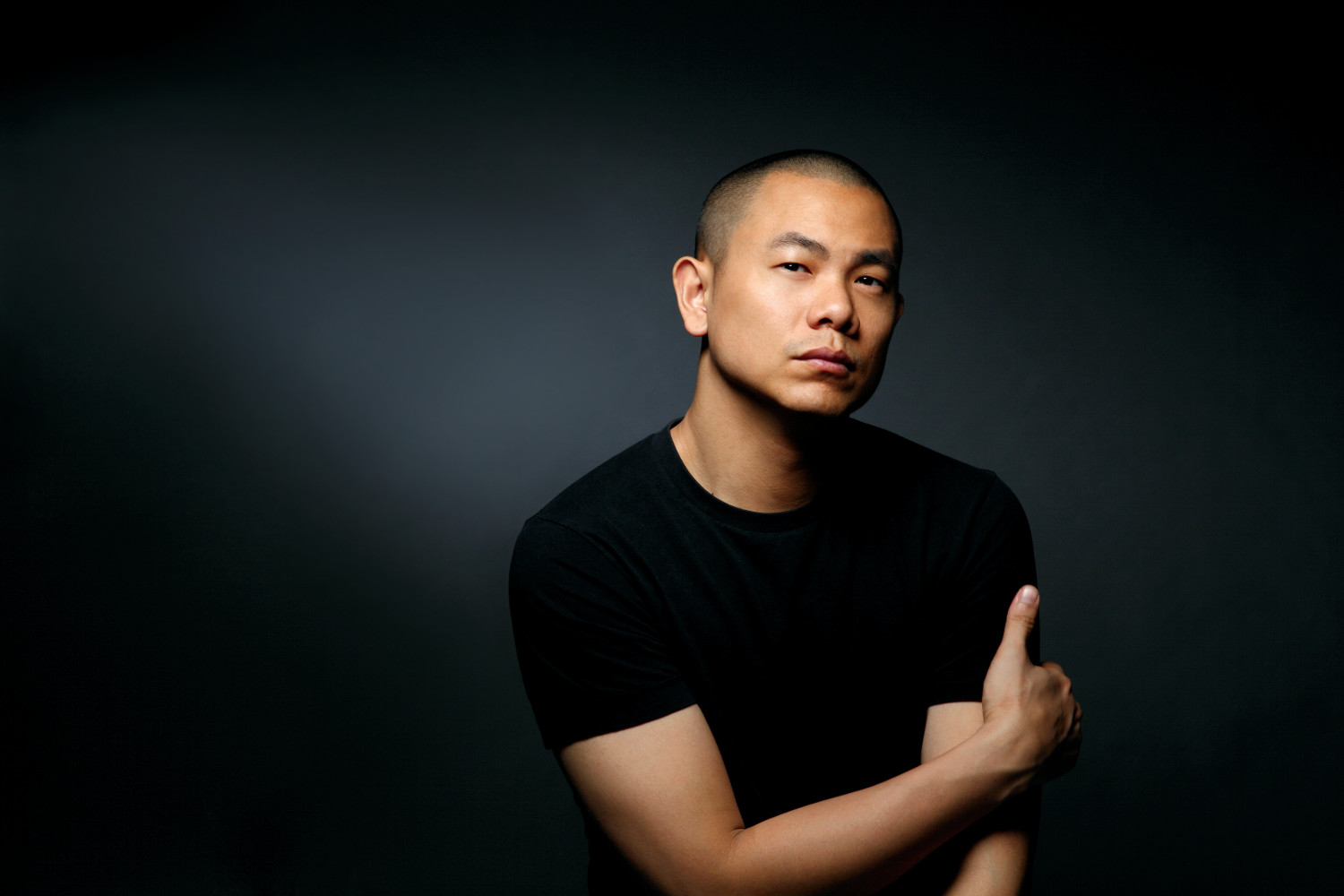 Typically Taiwanese… During the holidays we will have hot pot from breakfast and lunch till dinner and supper. Every family has their own favourite hot pot soup base; this is definitely something that cannot be missed. The character of Taiwanese flavour is all about seasonality, freshness, temperature and textures, and obviously this dish says it all.
At my festive table… For our family tradition during Christmas and New Year in Asia, we prepare hot pot. During festive holidays, it is all about gathering and reunion, in Chinese tradition, and hot pot is something that gathers everyone around the table to enjoy hot, steaming soup stock with fresh meat, seafood and vegetables in one pot. This is the dish that we MUST have during festive holidays in every winter. The second dish would be pork ear salad; it's a childhood memory that my mother always made. The third dish would be pain d'épices with crème caramel, a traditional yet very cool house recipe – you have crème caramel on the top and a bread pudding texture at the bottom, two in one!
Get Chef Chiang's recipes for Hot Pot, Pork Ear Salad and Pain d'Épices
Article by Jessica Keller