';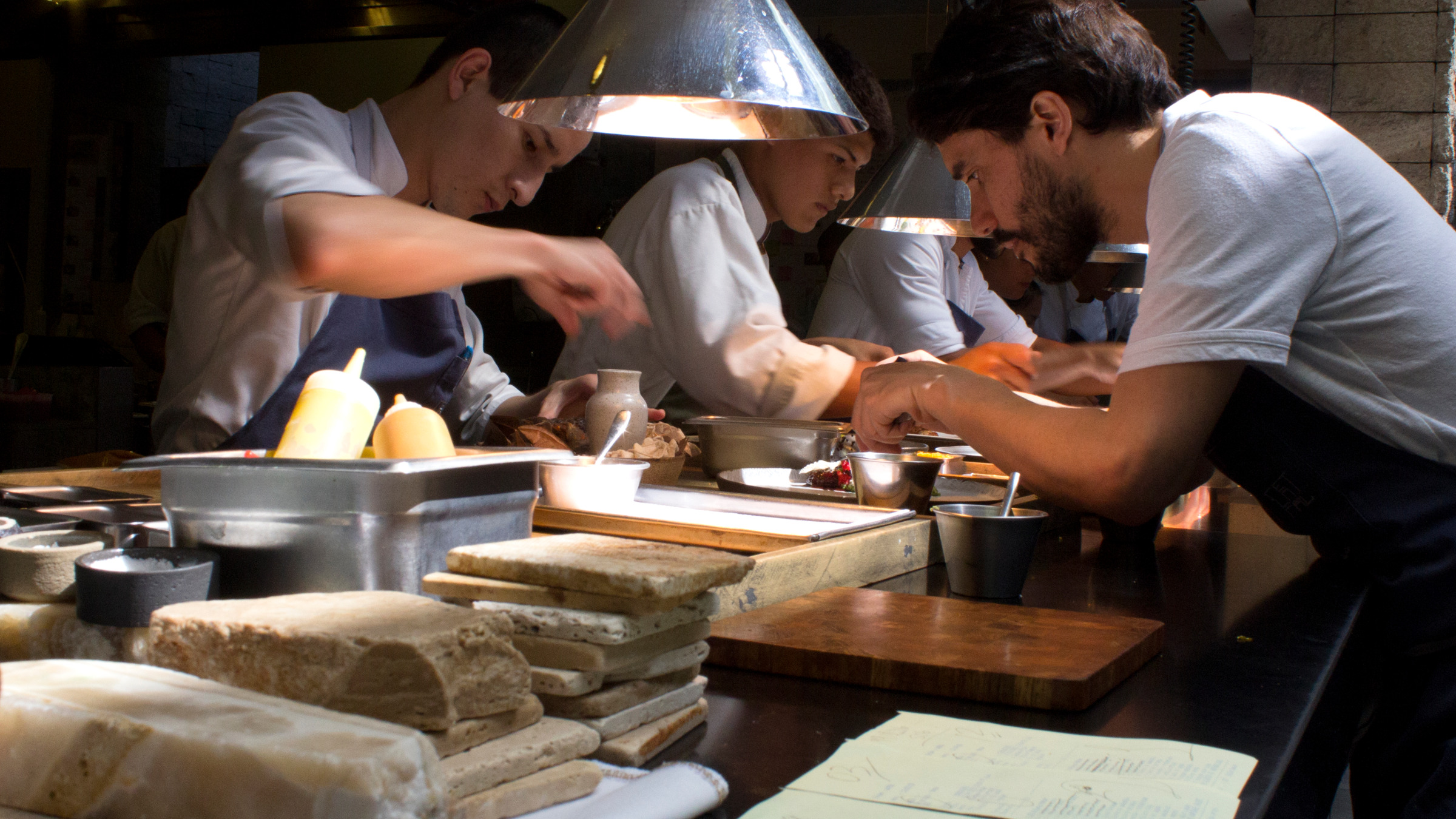 ;
For the past couple of years, any discussion of gourmet trends has involved Peruvian cuisine and its vanguard of chefs doing extraordinary things with the country's bounty of native ingredients – a vanguard of which Virgilio Martínez and his Central Restaurante (currently number 1 in Latin America) are pioneering members. When it comes to holiday dishes for Martínez, however, it's more about tradition than invention. Here, he shares his recipes for a delicious Peruvian feast for the festive season.
Corn Solterito (Andean corn salad)
1 cup lima beans
1 cup corn kernels
1 tomato, seeded and diced
1/2 cup chopped red onion
1 1/2 cups diced queso fresco cheese (substitute Monterrey Jack or feta, if necessary)
2 tablespoons chopped fresh coriander
1 teaspoon huacatay (Peruvian black mint – find as jarred paste at specialty Latin American food stores, or substitute mint)
4 tablespoons olive oil
1 tablespoons red wine vinegar
Salt and pepper
1. Bring a pot of salted water to a boil and cook corn kernels until just tender. Remove corn to a bowl of ice water.
2. Cook lima beans until crisp-tender. Remove and place in ice water with the corn for 5 minutes.
3. Drain vegetables well and toss with remaining ingredients. Let salad marinate for 5 minutes, then serve.
Glazed Sweet Potatoes
1/4 cup water
2 tablespoons molasses
1 tablespoon olive oil
2 pounds sweet potatoes (about 4 large), peeled and cut into wedges
Cracked black pepper
3 garlic cloves
1 cinnamon stick
3 cloves
1. Preheat the oven to 175ºC.
2. To make the sauce, in a small bowl add the water, molasses, cracked black pepper, chopped garlic cloves, cinnamon stick, cloves and olive oil. Whisk until smooth.
3. Place a single layer of sweet potatoes in a baking dish. Pour the sauce over the sweet potatoes and turn to coat them. Cover and bake until tender, about 45 minutes. Turn the sweet potatoes once or twice to continue coating them. When tender, remove the cover and continue to bake until the glaze is set, about 15 minutes.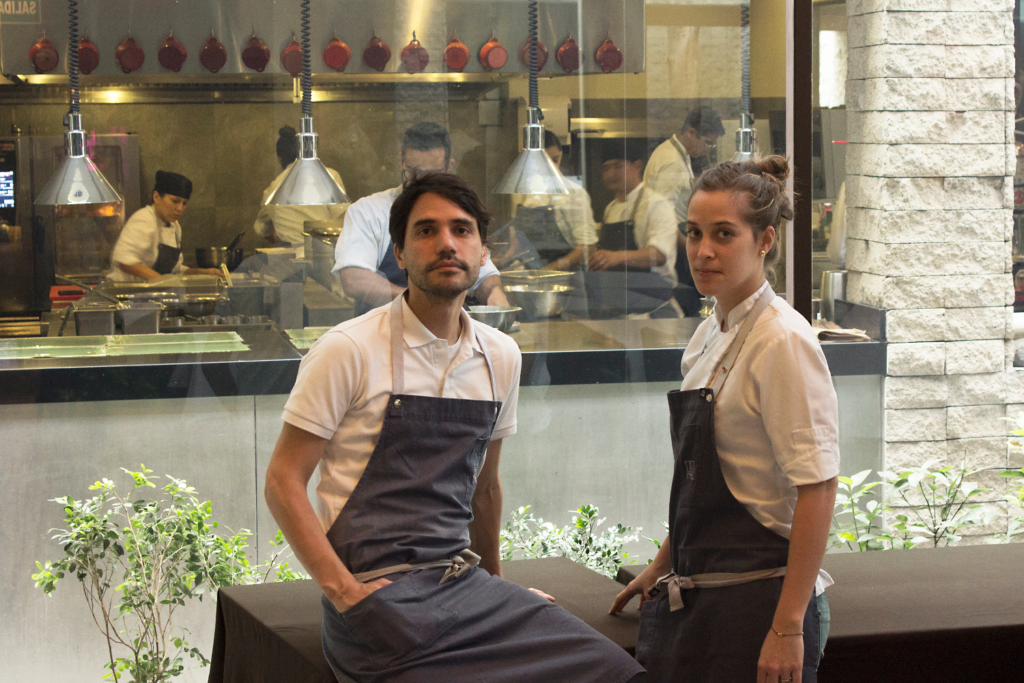 Christmas Suckling Pig
1 suckling pig (3.55 kilos)
¼ cup sugar
3 oranges
2 white onions, peeled and chopped
1 stalk of celery, trimmed and chopped
Freshly ground black pepper
1 litre vegetable stock
2 or 3 spoonfuls of flour
1. Rub the suckling pig all over with sugar and the juice of the 3 oranges, leave in the fridge overnight.
2. 

Preheat the oven to its hottest setting and, if using a whole pig, cover the ears and tail with a double layer of foil to protect these more delicate areas. Place the pig on a roasting tray in the oven, then turn it down to 180°C and cook for about 4 hours. Add your chopped veg to the tray and pop it back into the oven.
3. 

With 10 minutes left to cook, glaze the pig's neck end with the orange and sugar juices, spooning it over generously to make sure you cover over the whole piece. Sprinkle it well with black pepper and put back into the oven to finish. Remove from oven and cover loosely with tin foil and leave to rest.
4. To make the gravy after roasting, tip your roasting tray at an angle and spoon off most of the fat. Place the tray over medium heat and add the vegetable stock and a couple of spoonfuls of flour. Stir it around, cooking it for a minute or two, then up the heat and allow the gravy to reduce its liquid by half, stirring often. Add gravy to the tray of the pig and let it rest for 10 minutes, then serve.
About Virgilio Martínez
Currently topping the list of Latin America's Best Restaurants, and clocking in at number 4 in the world, Virgilio Martínez's Central Restaurante in Lima is part of a food revival that's putting Peruvian cuisine centre stage in the gourmet theatre – and Martínez is one of the headlining acts. In a world where Peruvian ingredients are already exotic, he's known for sourcing the most outlandish of the bunch (think high Andean potatoes and wild foraged quinoa) and weaving them into dishes as fascinating as they are paradoxical — where ingredients older than history meet techniques born just yesterday. Martínez's modern Peruvian cuisine can be sampled in Cuzco at his restaurant Senzo, as well as outside of Peru at his two restaurants in London – Lima Fitzrovia and Lima Floral – and one soon to be opened in Dubai. centra lrestaurante.com.pe