';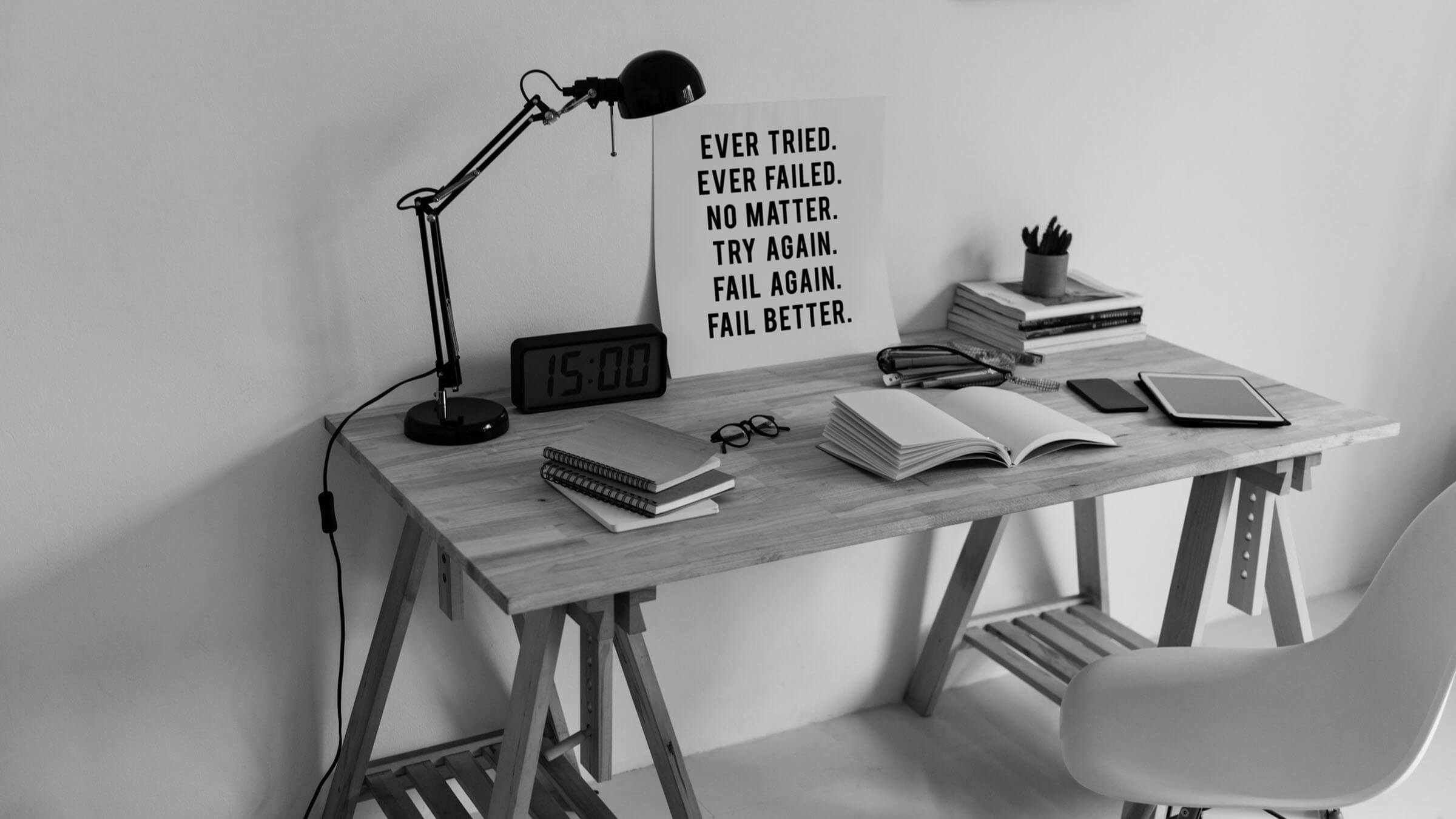 ;
The idea of going freelance is a dream for some, a nightmare for others. Those that dream the dream of creative freedom, organisational flexibility and workplace independence are usually highly motivated, driven by a love of what they do. Unfortunately, they're not always well-equipped to deal with the practical side of  professional autonomy. Here's some advice on staying organised when becoming self-employed.
Set Fixed Working Hours
One of the biggest advantages of being self-employed is breaking free from the 9-to-5 routine, but you shouldn't do away with fixed working hours altogether. Break the mould by setting yourself hours that suit your biorhythm and lifestyle. If you're an early riser, get started at the crack of dawn, but if you're most productive late at night, then have a lie-in and start the day with a leisurely breakfast or a little exercise. Keep a monthly, weekly and daily overview of tasks to track recurring jobs, big projects and the nitty-gritty of day to day business, keeping an eye on the big picture and concrete to-dos at the same time.
Ignore Fixed Working Hours
Rules are made to be broken, especially if the person making and breaking them is one and the same. Once you're into the swing of things, deviate from your working hours by taking a sunny day off in the middle of the week – and making up for it on a rainy Sunday instead. You can also do away with the rigid separation of work and private life. Instead of going on a three-day city trip, make that a full week in which you spend half of each day working, like a true digital nomad. Most importantly, allow yourself to step away from the desk on days when you're not in the right frame of mind for work. A change of scene will blast away the cobwebs, and you'll be twice as productive when you return the next day.
Be Your Own Boss
If you're no longer working for The Man, you'll have to become The Man – at least to a certain extent. Being your own boss doesn't just mean you can do whatever you want, whenever you feel like it; it also means taking on certain personnel management tasks (you know, the ones that made you hate your last boss and quit your job to become a freelancer). Set yourself deadlines, demand task logs and timesheets. Put these things into writing, in the shape of to-do lists and calendar reminders, or add them to those monthly, weekly and daily planners. If you aren't great at being strict with yourself – or simply don't have the respect for your own authority required – get a digital boss instead. Try different project management tools (like quire.io or trello.com), distraction blockers (like freedom.to) and productivity trackers (like rescuetime.com) to find out which one keeps you in line most effectively. And remember: They may act like your boss, but none of these digital tools can fire you!
Become A One-Person Show
When running a business alone, juggling every job from office admin to creative director and accountant, you can make your enterprise seem bigger, more professional and efficient by slipping into different roles for different tasks. Acquiring new business can be tiresome, and many creatives get uncomfortable when they have to sing their own praises to convince potential clients, so why not let "Sally" from "Sales" write that customer acquisition email instead? Likewise, "Andy" in "Accounts" could chase down unpaid invoices. He can pester a client more persistently than you because he doesn't have to deal with them on the next project. Simply set up multiple email addresses and corresponding accounts with fake team members that can take some of the most tiresome tasks "off your hands".
Break Down Tasks
As a freelancer, your job isn't clocking in for eight hours a day at the office and doing whatever needs to be done until it's time to go home. You'll be juggling several projects, large and small, with various deadlines. Divide them into manageable packages and assign time slots for taking care of individual tasks. That way, you can spread out your projects, working on several jobs simultaneously, instead of slogging away at one big project non-stop, only to discover you've missed a deadline on another, smaller project. Alternating actions also breaks up the monotony.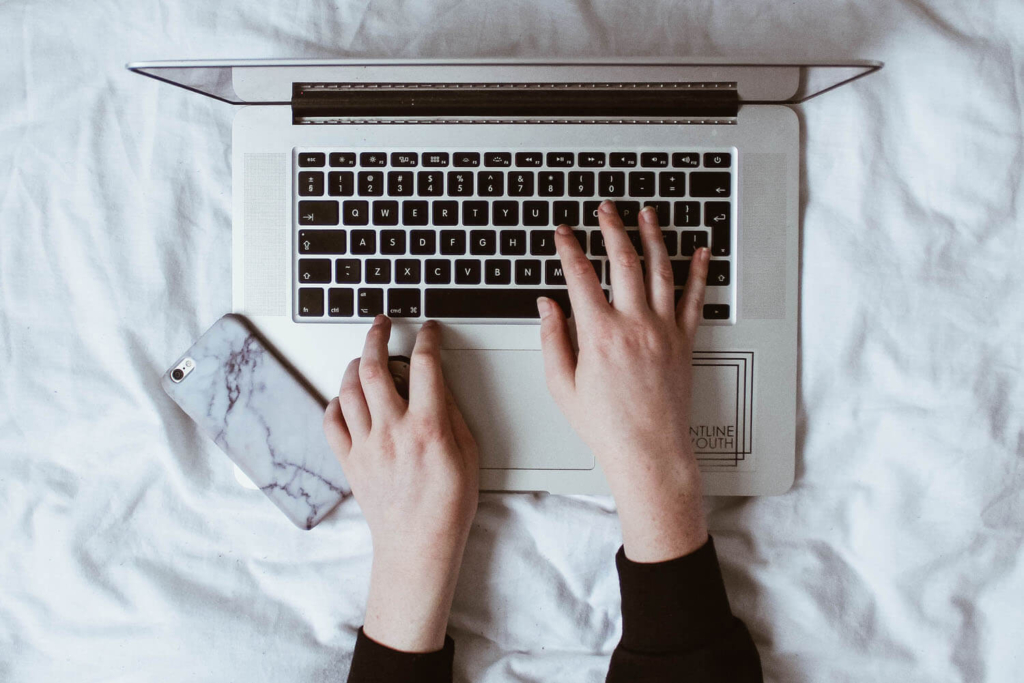 Set Aside Time For Admin
When you start freelancing, the sheer joy of doing the creative work you enjoy on your own terms is balanced nicely with the delights of sleeping in late, indulging in long lunches and taking a day off whenever it suits you. Set aside a certain number of hours each month for administrative tasks to make sure the organisational side of things doesn't get neglected. Save them as a recurring event in your calendar, which will remind you to write invoices, balance accounts, and chase new business. True to cliché, many creatives aren't great with numbers – and creative freelancers are no exception. Good accountants are worth what you pay them. They will keep you sane and save you money, but if a real one isn't in your budget, use a digital accounting service (like freshbooks.com) and update it regularly, so you're not scrambling at the last minute when tax day approaches.
Keep Your Files Organised
We're going to go ahead and assume that your freelance work involves both digital and physical files. Keep both in order, and you'll always be able to put your hands on past work, invoices, templates and receipts. Figure out a sorting system that works for you and stick to it. It may be most useful to sort emails, files and paperwork by client, by year and month or by type of project. Replicate the sorting system everywhere, so you can follow the same trail to find a contract in a folder on your shelf as you would to trace an old design draft or email exchange on your computer. Speaking of digital storage: Backup your entire system regularly, keep a second backup hard drive in a safe separate location (for example at home, if that isn't where you work) and use cloud storage for saving particularly important documents. If you also want to use the latter for sharing files with clients, it's worth paying for a pro version of free services like Wetransfer or Dropbox.
Build A Network
For every day that you're sat at your desk twiddling your thumbs, there will be days when you can barely keep track of all the requests coming in, never mind take on any more jobs. Turning down work can be hard, but it's less painful if you can refer a client to a fellow freelancer who may one day return the favour. Social networking sites have made this aspect of freelance life a breeze. Simply connect with others working in your field by following them on social media, joining themed groups or attending local meet-ups. Maybe there's even a union or industry body you can join. Not only is a professional network useful for generating leads, but the people you meet will be full of useful advice to further improve your freelance game.