';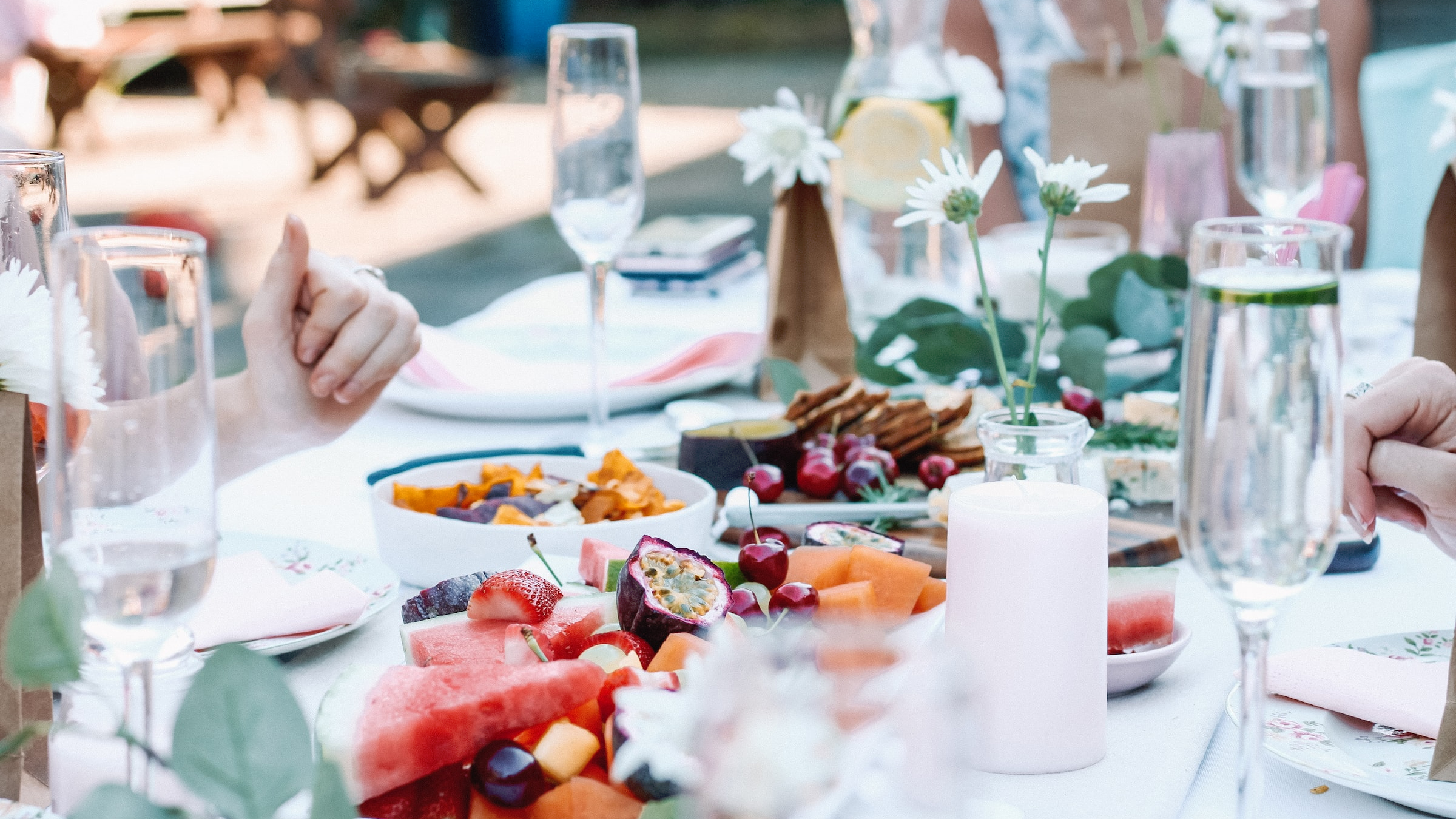 Time is of the essence. Let's face it, the entire point of a late summer dinner party is to enjoy whatever time is still left of summer. That means making your plans as rapidly and efficiently as you can and checking the weather forecast for the earliest possible date for your gathering. After all, you'll surely want to host your party outdoors, albeit with contingency plans in case it unexpectedly rains, or a storm arrives. If you don't want to eat outdoors, then why ever not? You already have three other seasons with little choice other than to stay inside, so we invite you to plan one last summer celebration to remember, using our party theme suggestions as inspiration.
Option 1: Let It Glow
THE MOOD: Should you choose to accept this first dining challenge, then your outdoor dinner party is going to be remembered, above all, as a dazzling festival of lights. You might think we're crazy, but why should Christmas and Diwali have all the sparkle and fun? What could be better than to have one last celebration of the blazing light of summer in brazen defiance of the imminent gloom of autumn and winter?
Our tip is to fully commit to this theme and to go big on the lights. For that full, unashamed, maximalist effect, you could wind fairy lights around tree trunks or pergolas, arrange tiki torches around your dining table, and place groups of differently-sized candles for additional mood lighting or to highlight specific features or areas.
If your available lighting options are more limited and you're not able to beg, borrow or 'steal' more lights from friends and neighbours, then we recommend focusing the lights you do have around one particular corner of your garden or backyard. A smart solution is often to illuminate the path to the dining area with subtle lighting, guiding your guests and building a sense of anticipation before concentrating the lights around the table where you will spend most of the evening.
THE FOOD & DRINK: For this theme, we recommend sticking with your most dependable go-to dishes and saving your energy for decorating the space with all those amazing lights. To complement the sparkling celebratory vibe, you could also compensate for the effort you save on the food with extra creativity on the drinks you serve. And if 'creative drinks' also seems too much of an ask, then simply serve extra drinks. Your guests will thank us.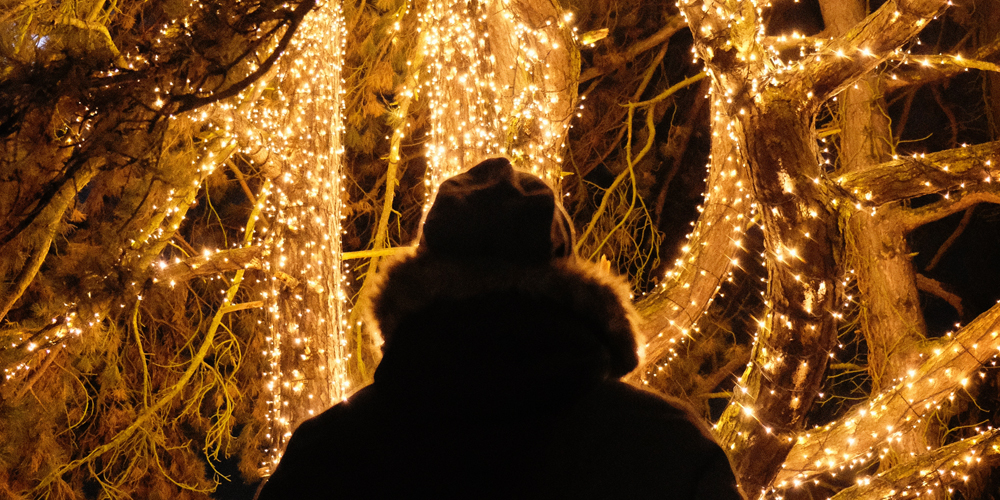 Option 2: The World's A Stage
THE MOOD: We're embracing our inner nerd and picturing a Middle-earth or Game of Thrones theme for this outdoor dinner party idea. Yes, you heard right, and that means encouraging guests to dress as hobbits, warriors, wizards or elves. Hey, if nothing else, it's good practice for Halloween. You can tweak the theme and the costumes to suit your garden space, but a larger garden packed with trees and flowers, for example, would be perfect for a guest dressed in elven costume as the Lady Galadriel to walk through the gardens of Lothlórien (pictured). In contrast, a smaller space with a charming shed might better suit a bunch of hobbits supping ale and hearty food. And, hey, you know best if your beloved guests would better suit an ethereal elven aesthetic or the stout hobbit look – just break it to them gently.

If fantasy isn't really your thing, you could still adapt this general cosplay approach for other themes. Maybe a more sci-fi vibe would spark your imagination? What about a Return of the Jedi celebration on the forest moon of Endor? Or an outdoor Stranger Things concept complete with 1980s fashions and music, paired with classic American burgers and fries? If you're thinking even bigger, then why not a Bridgerton or Downton Abbey theme?
Book-lovers, meanwhile, might enjoy a dinner party themed to Alice's Adventures in Wonderland, an Agatha Christie mystery, Conan Doyle's The Hound of the Baskervilles or whatever literary work most fits your style and taste.
THE FOOD & DRINK: This time, the cue for your food and drink, unsurprisingly, comes from your concept. If you're going with a Star Wars theme, then don't forget your 'bantha burgers' and 'blue milk' cocktails. Alternatively, if you take the Alice in Wonderland approach, then put your own spin on the Mad Hatter's tea party with punch served from oversized teapots and more. This is your fantasy, and the food and drink should be every bit as fun and surprising as the costumes.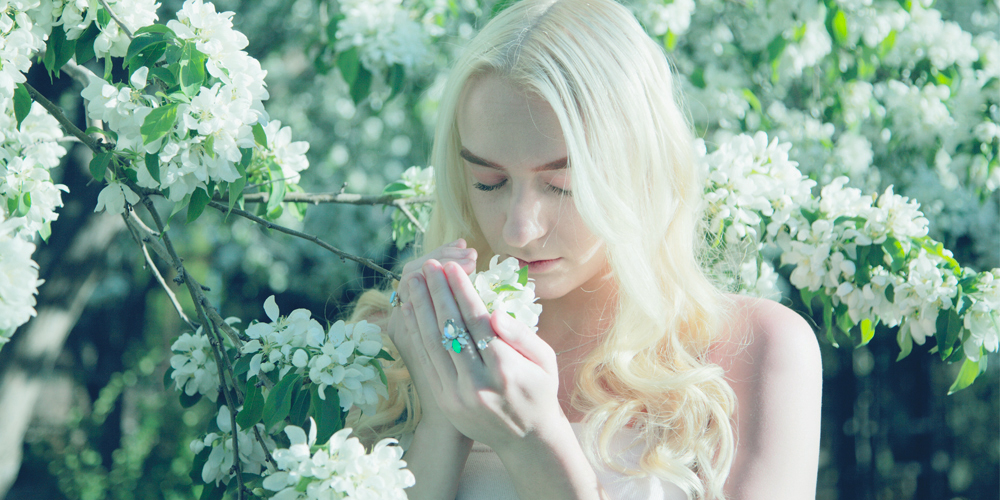 Option 3: Take A Trip
THE MOOD: Choose this theme, and you could transport your guests to your summer vacation destination (or the place you wish you'd visited, if you opted for a staycation). In fact, it could be any location or ambience that sparks your imagination. The trick is simply to select a place that can be easily adapted to your outdoor space and with a food and drink style that also matches your taste.
If you're still not buying into this option, then imagine a Bavarian Biergarten with supersized glass beer mugs, giant pretzels and a hearty platter of delights on rustic wooden platters. Pretty easy to visualise, right? And, more than that, it's easy to recreate once you've sourced a few essentials to help set the right mood. After all, the typical Bavarian beer garden is already pretty basic – often just with basic folding tables and benches. The magic comes from the setting, the atmosphere and, of course, the company. Okay, okay, we admit it, and the beer.
Should the classic Bavarian beer garden seem too rustic for your taste, then why not create a more bohemian backyard vibe with a Moroccan summer soirée? Pick out your most colourful linens and tableware, source a bunch of suitable scented candles, and create your perfect Moroccan playlist. You could even invest in a large tajine or two if you don't have one already.
These are merely two contrasting suggestions to consider, but the possibilities here really are endless, with no limit to the destinations you could showcase.
THE FOOD & DRINK: Getting this right is critical if you want to pull off the 'Take A Trip' theme. The food and drink should be as authentic as possible to recreate the atmosphere of the location you are celebrating. Anything less, and the experience will fall flat – or worse, seem as if you are appropriating or mocking the culture you are focusing on.
You want your guests to go on a culinary journey and to experience ingredients and flavours that they might be unfamiliar with. Ideally, that means choosing a place and a cuisine that you are intimately familiar with. If not, you could practice the recipes in advance, order in the food and drink or, for a special celebration, maybe your budget would even stretch to paying for professional catering.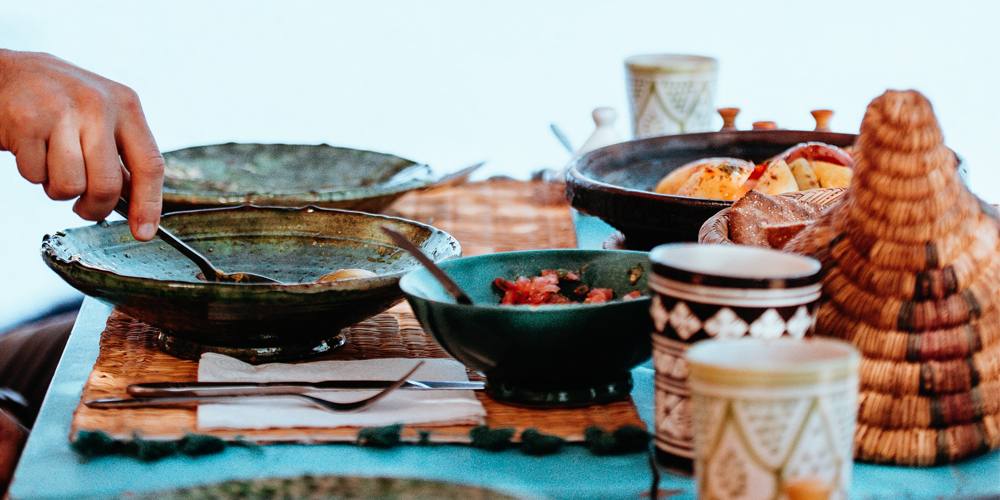 Option 4: The Secret Of Fire
THE MOOD: Your closest family and friends, gathered around a fire pit – perhaps even one you made yourself. This is, arguably, the perfect choice if you're in a location where the temperatures are already dropping or if scheduling problems force your late summer date to an early autumn one. After a summer beset by record temperatures and frightening wildfires, this theme allows you and your guests to experience the primal magic and mystery of fire in a safe and managed way. With many people restricted this summer by bans on outside grilling and bonfires, this might even be the first chance you've all had for a while to commune with nature and fire up the grill.
This is a uniquely unpretentious dinner party concept and connects you with ancient humans who would have done much the same thing: gathering around the fire, cooking over an open flame and regaling one another with stories and songs.
THE FOOD & DRINK: You could keep things simple with a traditional barbecue, but if you are literally gathered around a large fire, it also offers the opportunity to cook directly over the fire, going back to the roots and employing age-old techniques. If this idea is taking you slightly out of your comfort zone, then help is at hand: there are numerous online tutorials on how to cook over an open fire, and here at Amex Essentials, where else, we also have plenty of inspiration. You could start with our report on four trailblazing chefs who have discovered new creative possibilities by cooking – as they see it – with nature.
If you do embrace the idea of cooking over an open fire, then you should also give extra attention to serving drinks that will complement this choice. You could serve cocktails infused with locally foraged herbs, berries and plants or perhaps a local cider or even mead if you plan to go even further back to the roots. If you do go in this direction, then you can also take your guests on a journey of the imagination, explaining exactly what you are serving and why, and what unique qualities this tipple has. Mead, for example, isn't a wine or beer, so make sure to impart these little nuggets of wisdom while your guests are still enjoying their first glass or two…
As with anything involving fire, do make sure to put safety first. No, we're sure nothing bad will happen, but it's nice to be prepared for any eventuality. Make sure there are no current fire bans or advisories in your area, and have a bucket of sand or water on hand to extinguish any stray sparks. Also, make absolutely sure there are no trip hazards near your fire.