';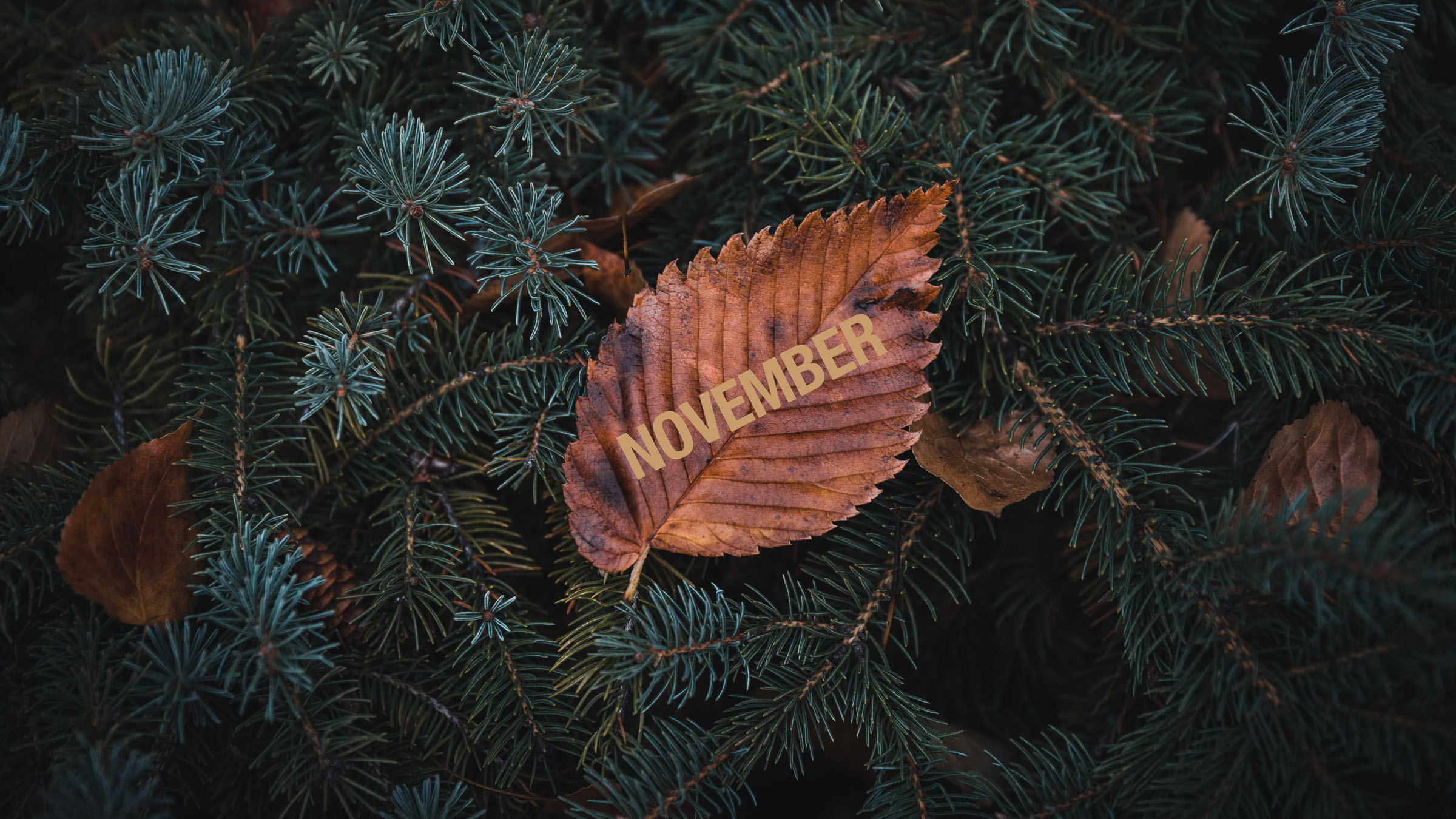 THE WORD: Mubble-Fubbles
Autumn can be a confusing time: one moment you're celebrating the dazzling tree canopies in their rich shades of gold and red, the next you're relishing the crackle of leaves crunching underfoot. But blink, and the moment is gone, with slippery, wet leaf sludge on the ground, bracing winds pushing you backwards and the prospect of a long, cold autumn and winter ahead. That moment of dread alone is enough to chill the heart – never mind the drop in temperatures. If you want to resist that thought and minimise the hold it has on you, then you can do nothing better than dismiss it as a passing bout of the mubble-fubbles – a dejected sense of impending doom.
Perfect If: You sense the advance of winter, but refuse to let it get the best of you.
THE FILM: The Menu
A remote island, an intriguing restaurant, an extraordinary menu and some (Michelin) star performances. The Menu sees Margot (Anya Taylor-Joy) and Tyler (Nicholas Hoult) land a seat at an exclusive restaurant in the middle of nowhere, where Chef Slowik (played by seasoned portrayer of villains Ralph Fiennes) is preparing a few surprises, some truly delicious, some truly sinister. This black-comedy-slash-psychological-thriller mocks the snobbery of haute cuisine, making you reconsider whether you're "really savouring the food, and not just eating it." When it premieres on 18 November, the film will have you on the edge of your seat – one course after the other.
Perfect If: You're in for a treat, whether it's a delicious meal, a good film, or both.
THE SHOW: Wednesday
Is there a young female character as simultaneously badass and cool as Wednesday Addams? We think not. If Matilda and Hermione Granger appeal to the shy girls and the bookworms, Wednesday is the hero of the girls who aren't afraid to make waves, who know that you don't have to be anything except unapologetically yourself. That's why we're so glad she'll be back in our lives on 23 November, with a brand new Netflix series from the imagination of no other than Tim Burton. Starring scream queen Jenna Ortega and featuring Catherine Zeta-Jones, Luis Guzman, Gwendoline Christie and Christina Ricci (what a throwback, right?), the show will follow our favourite anti-heroine as she attends Nevermore Academy, an institution where she'll attempt to master her psychic powers… and solve some mysteries.  
Perfect If: You've been listening to Taylor Swift's "Anti-Hero" on repeat this past week, and feel like it really captures your essence.
THE SOUND: Dolly Parton's 'Diamonds & Rhinestones: The Greatest Hits Collection'
Our queen Dolly Parton needs no introduction, right? Right? Great, that's settled, then. A patron of the arts, a philanthropist, an admirable businesswoman and a talented singer-songwriter, Dolly has been putting out hit after hit since the 1960s – and it was about time they all came together in one outstanding record. Get your cowboy boots ready for Diamonds & Rhinestones: The Greatest Hits Collection, her career-spanning, cross-label anthology of 23 essential recordings, coming out 18 November to make your holiday season that much more spectacular. We'll be playing "Jolene" on a loop until then, just so we don't go crazy from anticipation.
Perfect If: You're aware of how much of a gem Dolly is the the world of music – and the world at large – and are dying for some belt-it-out bops.
THE DOCUMENTARY: Salvatore: Shoemaker of Dreams
Salvatore Ferragamo became a shoemaker at the age of 12. A one-way ticket from Italy to California and a long list of Hollywood clients later, he became one of the biggest names in fashion history. This documentary, directed by Call Me by Your Name's Luca Guadagnino, through century-old footages and exclusive interviews with Christian Louboutin, Manolo Blahnik, Grace Cuddington and Martin Scorsese, the film digs deep into the passion, craftsmanship, family and lasting influence of the "shoemaker to the stars". 
Perfect If: You either own or covet a pair of Ferragamos, but know little of the man behind the name.
THE ART FAIR: Affordable Art Fair
Looking to start or expand your art collection? Consider the Affordable Art Fair. Held in different locations at different times throughout the year, this month the event arrives in Hamburg (10-13 November) and Singapore (18-20 November), displaying thousands of artworks by local, national and international artists, both emerging and established, with the goal of making art accessible to everyone. Besides the impressive art, each fair will offer live music, interviews, workshops, activities for children and gastronomic delights. If you happen to be far from this month's venues, check for their upcoming fairs or visit their online shop, where you'll find drawings, photographs, sculptures and more for every possible budget. (If you don't know how to start your personal art collection, we might be able to help.)
Perfect If: You feel intimidated by art galleries, but would still like to adorn your walls with original art.
THE EVENT: Kendal Mountain Festival
We know, the days are getting shorter, darker and colder, and the last place you want to spend your weekend is outdoors. But, at the risk of sounding like your mum, we have to say: going outside is good for you. Yes, even when it's cold. If you need some motivation, look no further than Kendal Mountain Festival. The UK's biggest adventure festival is held in the beautiful Lake District from 17 to 20 November, bringing together outdoor enthusiasts, nature lovers and culture seekers from across England and the globe for a jam-packed line-up of events and activities. There's something for everyone here: catch adventure film screenings, dance performances, musical acts and art showcases. Tune in to speakers, panel discussions and book readings. Join hikes, trail runs, yoga classes and kid-friendly outings. Feeling like letting loose? Dance the night away at concerts, DJ sessions and silent discos. And if you can't make it in person, you can take part in many of the festivities online.
Perfect If: You know that getting out of the house will make you happy, you just need that little push.
THE CAUSE: Children's Book Week
Adults know that books are potent tools for learning and discovery, that they possess the power to spark imagination, impart empathy, encourage curiosity and explore worlds both known and unknown. Kids just know they're magical and fun. While there's never a bad time to read to the little ones in your life, Children's Book Week (7-13 November) is as good an occasion as any to reflect on the importance of reading and to set aside some quality story time to spend together. Not sure what to read? We can offer more than a few ideas here and here. Kids all grown up? You can make a difference for the next generation by donating to organisations like BookTrust and Room to Read, whose mission it is to promote literacy, foster a love of reading and provide books to families in need.
Perfect If: You have fond memories of the Scholastic Book Fair/Club from your childhood and want to pass on the joy of reading.