';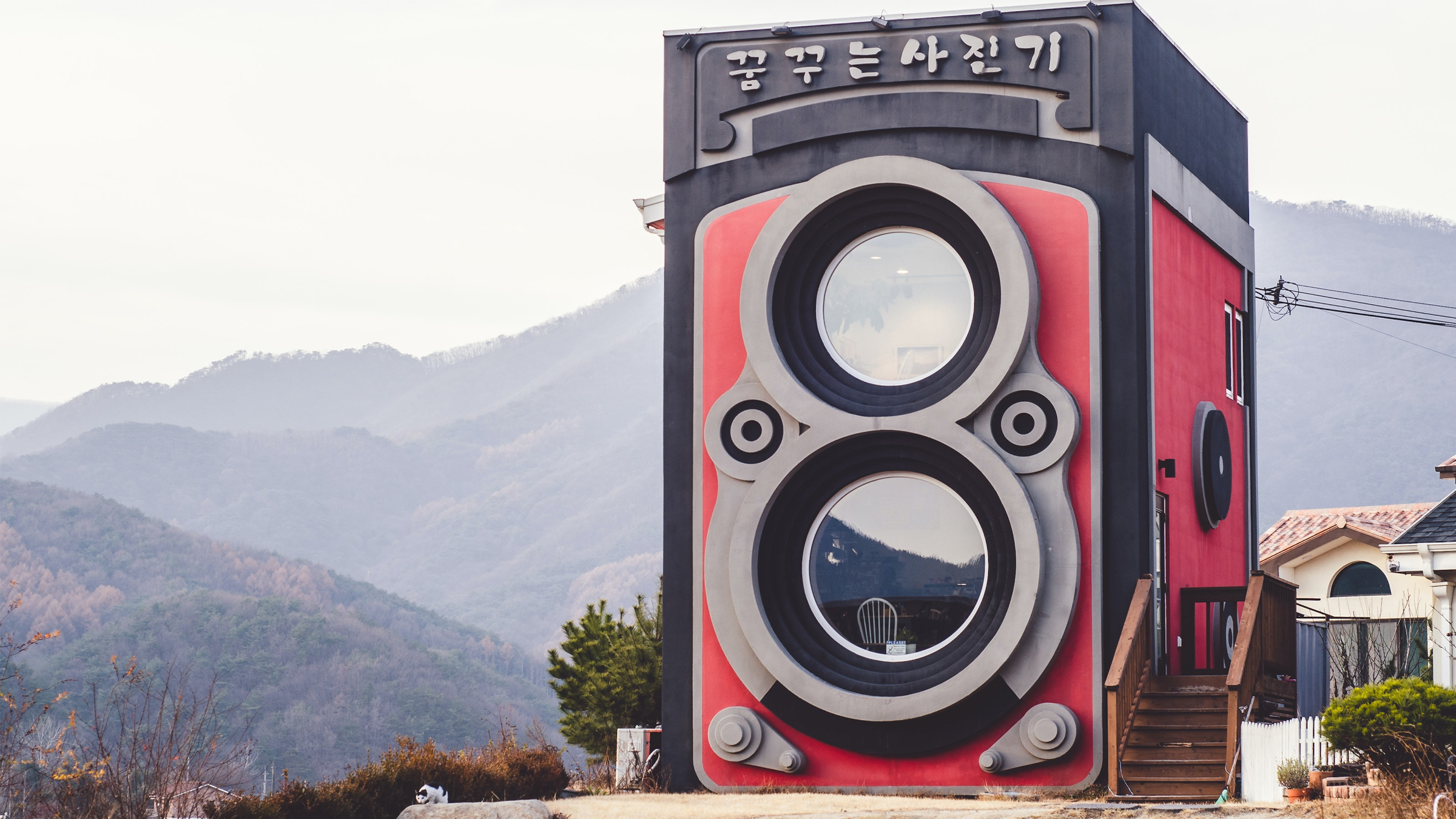 What makes the perfect café for you? For some, it is simply a relaxed and convenient location in which to enjoy a quick cup of coffee with friends and loved ones. For others, that conventional coffee concept needs to work harder. Much harder. What are the beans of choice? What is the roasting method, and how is that all-important coffee being brewed, steeped, poured, pressed, siphoned or more? As if that wasn't enough, others will say that the café concept itself needs to be redefined. Sure, they'll come for the coffee, but what else is on offer? What is the design approach, what is the overarching concept?
It is in this environment that an increasing number of cafés have sought to differentiate themselves from the competition with an approach that is just a little bit different. Very different, in some cases. We present five of the most original contemporary café concepts before highlighting a more traditional establishment that remains a barometer of good taste in every sense.
Dreamy Camera Café
Yangpyeong-gun, South Korea
Nestled amidst gentle rolling hills just outside the commuter town of Yangpyeong-gun is the Dreamy Camera Café. The town lies to the east of Seoul, about 45 minutes away by train, making it highly accessible for anyone visiting the South Korean capital. Since Yangpyeong-gun is most famous for its strawberry fields and annual strawberry festival, the sight of what appears to be a giant Rolleiflex vintage camera is sure to catch the eye. While the design might seem a novelty, the reality is that the owner of the café is an aficionado of vintage cameras and the history of photography, so visitors can enjoy a fine brew while also browsing books and other photographic artefacts. Just as the owner has pursued and realised his dream, patrons may find that a visit might inspire them to follow their own ambitions…
View this post on Instagram
View this post on Instagram
Attendant
London, United Kingdom
If you're feeling flush and want to treat someone to a nice cup of coffee, then the Attendant chain in London is a smart choice. Classier and more original than the typical high street coffee chains, Attendant cafés are currently to be found in six upscale districts of London with contrasting designs at each café. It was their first location in Fitzrovia, however, that earns them a place on this list. Originally a Victorian toilet, the premises were renovated after being dormant for more than 50 years. The sensitive renovation included the retention of the porcelain urinals, which – however weird or even distasteful it might sound – has resulted in a genuinely unique, witty and memorable design concept. Come here for the novel location, but stay for the truly outstanding coffee varieties.

View this post on Instagram
View this post on Instagram
Lhong Tou Café
Bangkok, Thailand
If the idea of a café located in a former public lavatory leaves you climbing up the wall, then don't worry, as we might have just the thing you need. The Lhong Tou Café is in Bangkok's Samphanthawong district – also home to the city's Chinatown, and is most famous for its 'highly' unusual double-decker seating concept, allowing visitors to, well, literally climb the wall; visitors clamber up steps to elevated seats anchored to different levels of the café's walls. While you could come in for a coffee, this isn't really a true coffee house. We suggest visiting more for the quirky Instagram-worthy visuals before sampling the dim sum with either a refreshing plum soda or their signature Thai milk tea.

View this post on Instagram
View this post on Instagram
Dawn
Tokyo, Japan
An establishment that conforms more closely to the conventional coffee house ethos is the Dawn café in Tokyo's bustling Nihonbashi business district. However, as we're sure you guessed, there is a twist: Dawn is actually fashioned as a 'robot avatar café'. Your baristas are robots that are able to serve food and deliver your preferred cup of joe. What adds depth and soul, though, to what could have been a shallow tech-inspired gimmick is that the robots are all operated by disabled workers who would otherwise be unable to fulfil all the tasks required of them. This might not be the only robot café in Japan, but it is surely the most meaningful one.

View this post on Instagram
View this post on Instagram
Katzentempel
Germany 
What's not to like about the concept of a cat café? Katzentempel, literally meaning 'cat temple', is a growing chain of German cafés combining the three Cs (coffee, cake and, ahem, cats) with other food and beverages. The vegan, cruelty-free fare and drinks are purr-fectly adequate, and the service is excellent, but the reality is that most visitors come for the cats… and stay for the cats. Rescue cats enjoy a safe home in the Katzentempel locations – which currently include outlets in Munich, Leipzig and Hamburg, amongst other cities – and visitors get to spend time de-stressing with their new feline friends. This is a particular boon for cat-loving tourists temporarily separated from their animal companions.

View this post on Instagram
View this post on Instagram
Café Central
Vienna, Austria
If our selection of all these unusual coffee houses is taking you too far out of your comfort zone, then fear not. Let us arrest any caffeine-fuelled jitters that these more experimental establishments might have induced by bringing things back to an icon of traditional Viennese coffee house and café culture. Café Central at Herrengasse 14 could be described as the Prime Meridian of the coffee world. Visitors bathe in the sense of history that this grand café exudes, taking in the interior with its dramatic gothic ceiling and reflecting on the many intellectuals, such as Sigmund Freud, who once came here. And then comes the coffee. Many discerning critics claim that the world's finest coffee is served right here, and who are we to argue with them? And as for the tempting pastries, well, that's another supreme delight to savour. However experimental some cafés and coffee houses may choose to be, this remains the all-important lodestar against which their own coffee concepts and experiences are oriented.

View this post on Instagram
View this post on Instagram