';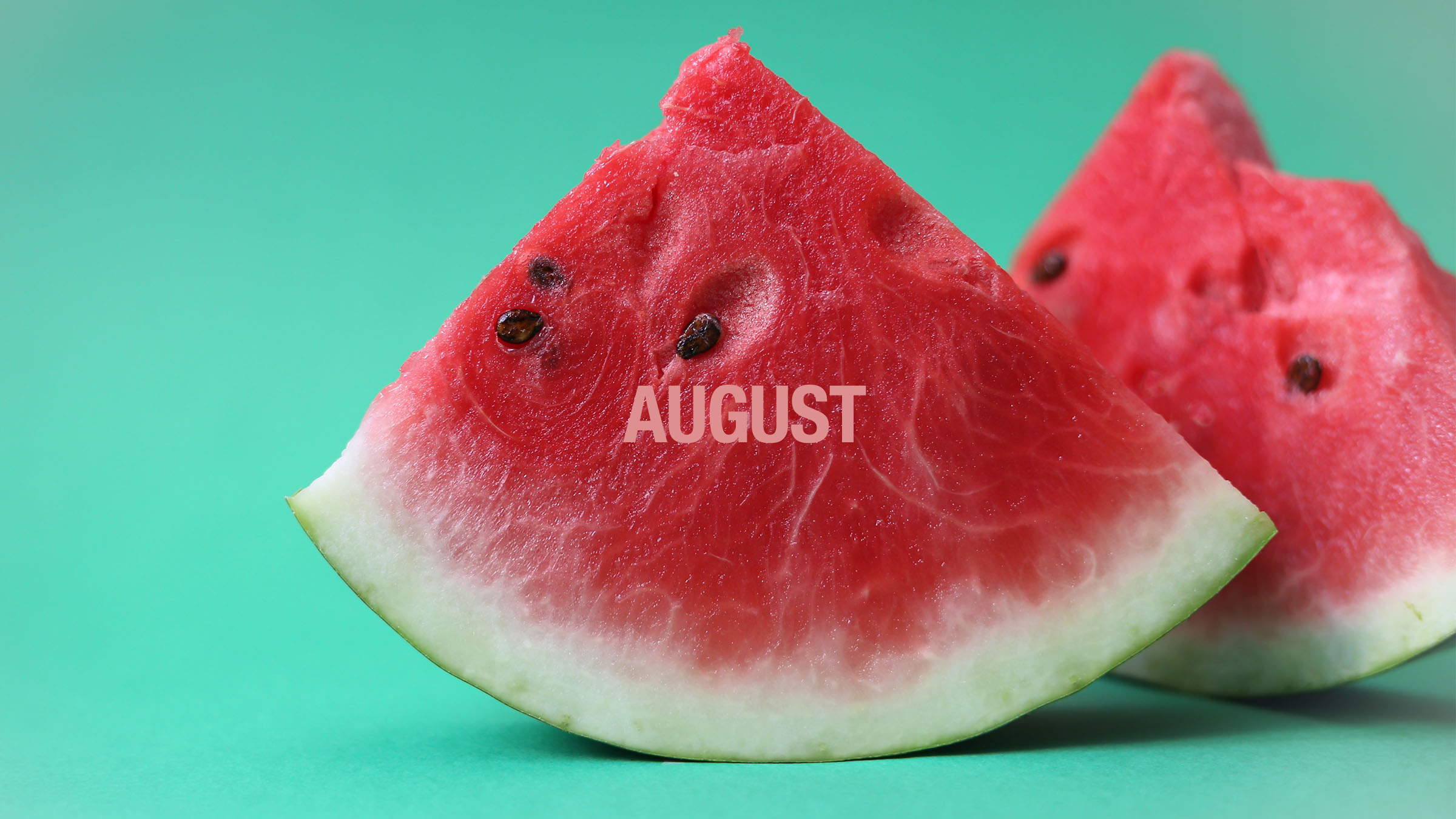 THE WORD: Yakamoz
In the northern hemisphere, it seemed as if this summer was going to be an important one – a chance to regain a sense of normality, to restore spirits and, sure, to have some fun. If that feels slightly obscured today by eco-anxiety around record temperatures and raging fires, it's important to remember that there is still beauty in the world, and there is always hope. Nothing encapsulates that better than the evocative Turkish word yakamoz, meaning 'the reflection of the moon on the water'. Whether you gaze out on the ocean, the sea, a lake, a river or even just a pond this summer, take a moment to pause and say a silent prayer of thanks for yakamoz.
Perfect If: You feel a timeless connection to the beauty of nature, the stars and, above all, the moon. Shut your eyes, imagine the Titan goddess Selene driving her moon chariot across the night sky and think of yakamoz.
THE EVENT: Just So Festival
Hosted by a non-profit family arts organisation, Just So Festival is where artistic experiences and nature escapes meet. During the third weekend of August, families in the UK are heading to a 4-acre woodland in Cheshire to participate in every form of art, from storytelling and poetry workshops to bake-offs, live music, theatre, games, and even wellness sessions – with a laughter yoga class! –, all in the open space, and with a low environmental impact. Bring your faux-fur-and-feather costume for the Carnival of the Animals, your best stories for the Midnight Feast, and your dancing shoes for the festival's classic impromptu dancing.
Perfect If: You're looking to re-imagine your relationship with nature in an unexpectedly healthy and fun scenario.
THE ART FAIR: Indigenous Art Fairs
Every August 9, the UN recognises the International Day of the World's Indigenous Peoples to celebrate the rich culture and diversity of the over 400 million indigenous people living across 90 countries. Many of them are true artists, and this is the perfect opportunity to appreciate their craftsmanship and artwork and take a closer look into what makes them a truly rich and gifted community. Take a trip to Darwin, Australia to attend this year's art fair with online and in-person exhibitions, workshops and fashion events. Or, head to America to visit Santa Fe's American Indian Art Show, or the 'Indigenous Disruptions' exhibition in Mexico City's Palacio de Bellas Artes. 
Perfect If: You love art, especially the culturally-driven, diverse and ethical kind of art.
THE SHOW: House of the Dragon & The Sandman
Hardly any show has had a more loyal fanbase than Game of Thrones. The fantasy drama spanned for eight seasons, and gave us some of TV's most iconic (and gruesome) moments – yes, years later we're still traumatised by the Red Wedding. If, like us, you've always been a fan (let's not talk about the finale, alright?) and miss devoting every Sunday night to a new episode with your favourite (or most despised) Westeros houses, then prepare to dive right back in when House of the Dragon airs this August 21. The show will follow the origin story of House Targaryen, 200 years before the events of the original show.
Alternatively, if you're looking for a less mainstream pick, try The Sandman. Airing August 5, the show follows the story of the eponymous hero, a cosmic being who controls dreams, and who journeys through different worlds and timelines to fix the chaos caused when he's captured and imprisoned for over a century. It's based on Neil Gaiman's DC comic books and, like the original GoT, features the wonderful Gwendoline Christie amongst its cast.
Perfect If: The unrelenting heat is keeping you inside, and you're thirsting for a dose of fantasy in your life.
THE FILM: Three Thousand Years of Longing
This movie stars Tilda Swinton and Idris Elba. There you are, isn't that enough of a reason already to go watch it? George Miller's adaptation of A.S. Byatt's short story titled 'The Djinn in the Nightingale's Eye', it had its world premiere at the Cannes Film Festival, and will be released this August 31. The film follows Dr Alithea Binnie (Swinton) after she encounters a djinn (Elba) who grants her three wishes. Of course, things take a wild turn when she makes an unexpected wish. Sounds intriguing, doesn't it?
Perfect If: You love nothing more than watching great actors do their thing on screen.
THE DOCUMENTARY: Clusterf**k: Woodstock '99
The original Woodstock festival in 1969 has been enshrined in popular culture, evoking images of three days of love, peace and music. Woodstock '99, however, is remembered differently, very differently. A far cry from the original event back in the so-called Summer of Love, but which also had its logistical difficulties, Woodstock ´99 is remembered more for mosh pits and outright organisational disaster. Earlier this year, HBO released 'Woodstock 99: Peace Love and Rage', and now Netflix responds with its own take on the story with 'Clusterf**k: Woodstock '99', released on  August 3. This new docufilm promises unseen archive footage and testimonies of people behind the scenes, adding yet another layer to this fascinating story.
Perfect If: You have a whole afternoon to host back-to-back screenings of watching the Woodstock world burn.
THE SOUND: Muse's 'Will of the People'
English band Muse has long been a protagonist of the modern rock scene. Will of the People, their ninth studio album, is set to be released on August 26, and we just can't wait. It marks their third self-produced album, and has the aim to address the world's current affairs – band members were inspired by everything, from Black Lives Matter to Covid-19, war in Europe and the 2021 Capitol riots. Its sound reflects the uncertainty and instability of increasingly disturbing times. Listen to the first single here. 
Perfect If: You're into socially-conscious music. Or if you've always been a fan of the band, and want to see what they've come up with this time around.
THE CAUSE: Cycle To Work Day
Not that you need an excuse to make your commute healthier for yourself and the planet, but in case you want one: August 5 is Cycle To Work Day, which sees thousands of commuters saddle up for a leaner, greener means of transportation. Not heading into the office? Consider taking to two wheels for your grocery run or to meet a friend for lunch. Looking to go all in? Consider focusing your summer holidays around cycling for a fit and sustainable way to experience a destination. We've got a few ideas for the world's most bike-friendly places right here.
Perfect If: You've got the power. Pedal power.