';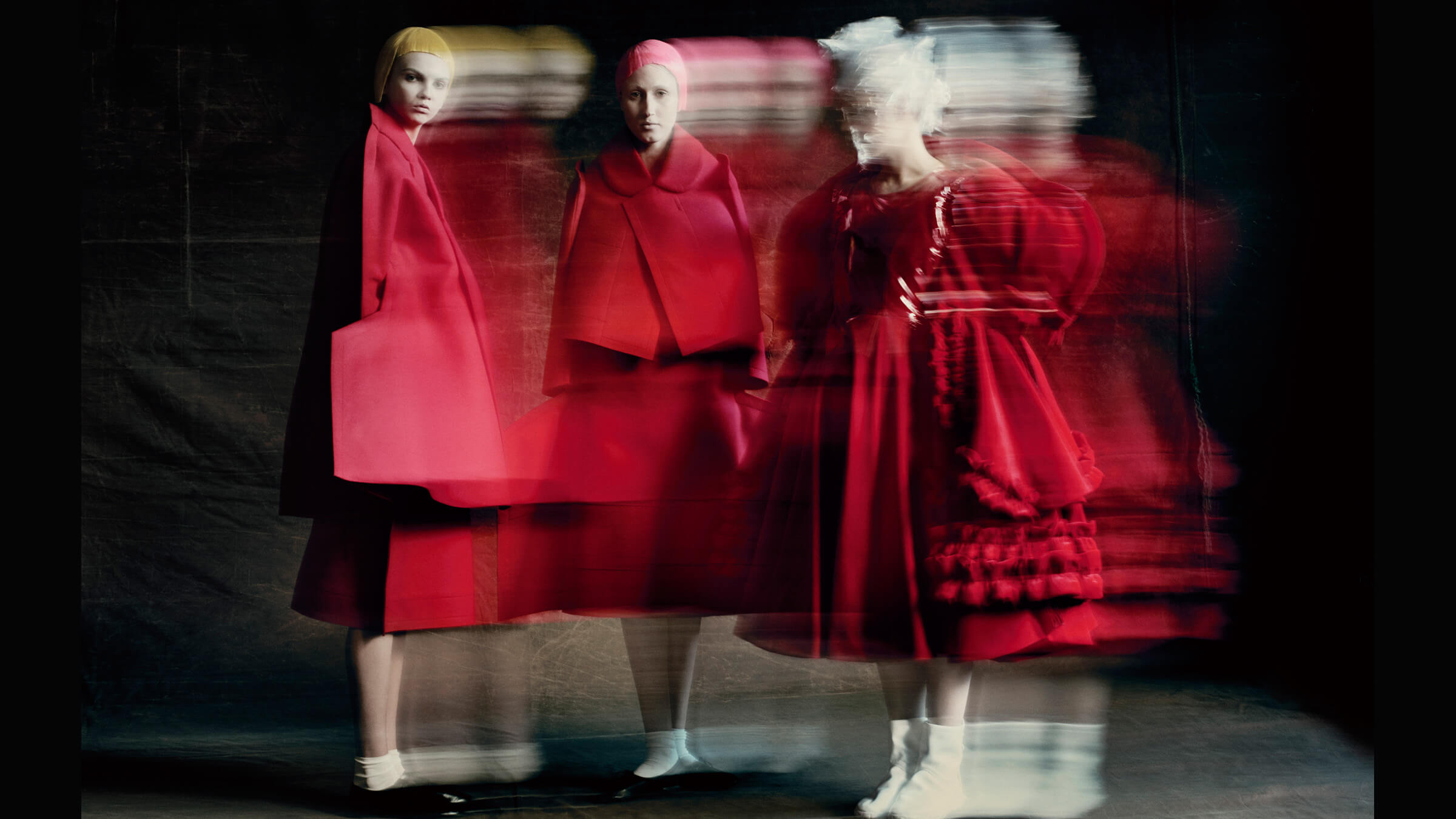 ;
In the coming weeks, a lot of people will be offering opinions on Rei Kawakubo. As the Metropolitan Museum of Art prepares to honour the designer and her brand Comme des Garçons in its annual fashion exhibition, many observers will be exposed to her work for the first time – and their reactions will inevitably diverge wildly. Perhaps there is one description that can reconcile opposing views of Kawakubo's challenging designs: curious. Yes, they are odd, peculiar and strange, but – as Kawakubo herself once pointed out in an interview – curious also means "being interested and open, unexpected, searching, looking for something new." Rei Kawakubo and her designs for Comme des Garçons exist in the vast space between those two meanings of the same word.
The Costume Institute's spring 2017 exhibition carries the "Art of the In-Between" in its title and will explore how Kawakubo breaks down the duality of Fashion/Anti-Fashion, Design/Not Design, Model/Multiple, Then/Now, High/Low, Self/Other, Object/Subject, and Clothes/Not Clothes. If you are curious/interested enough to push the boundaries of fashion, here are some suggestions on how to wear Comme des Garçons without looking curious/odd.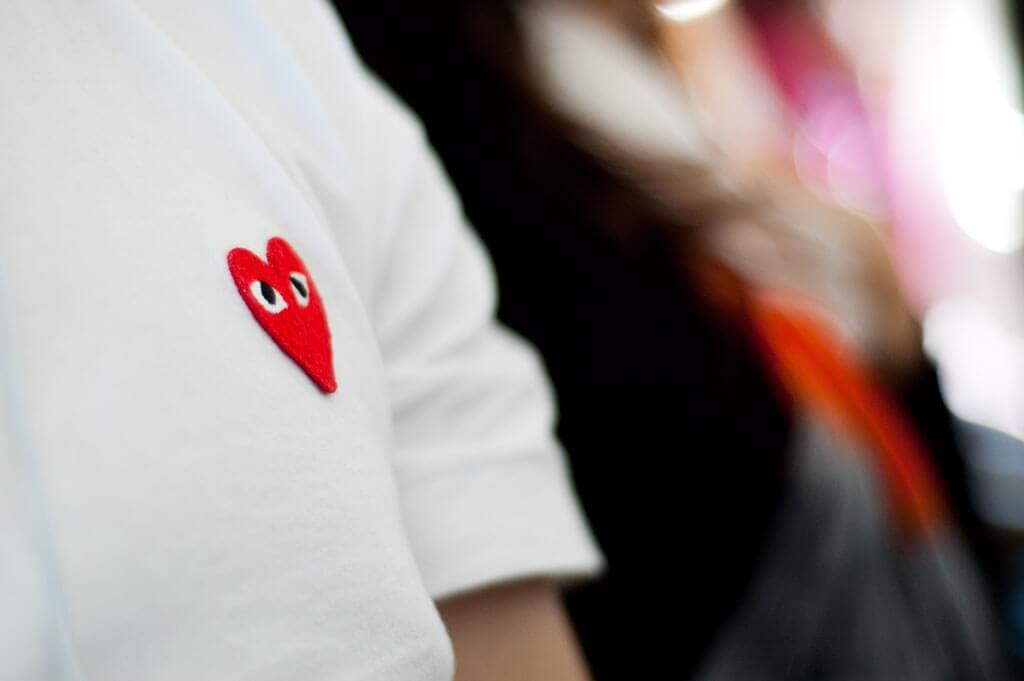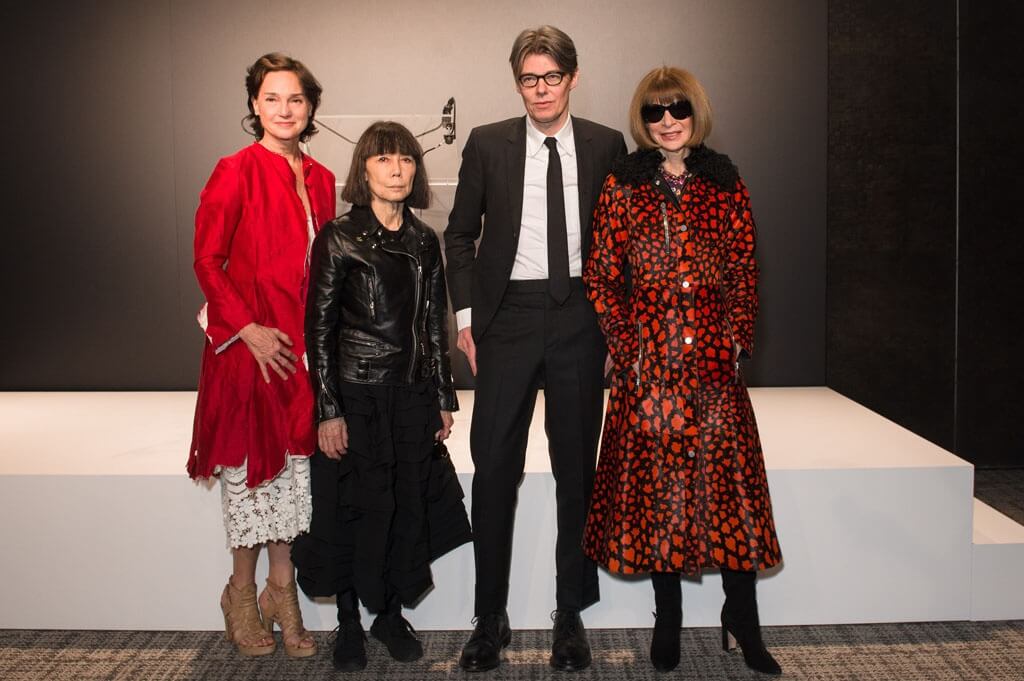 1. Love the heart
The simplest (and least daring) way to profess your love for Rei Kawakubo is to wear her heart on your shirt. The logo, designed by Graphic artist Filip Pagowski, graces the unequivocally wearable basics of the Comme des Garçons Play label. The brand offers a small range of barely-changing casual capsule wardrobe staples, like t-shirts, polo shirts and hoodies.
2. Appreciate the Craft
The term anti-fashion, often used to describe Comme des Garçons, only applies if one considers fashion to be categorically pretty. In reality, it's not so much against fashion as beyond it. Collections, shown under mottos ranging from to "White Drama" to "Invisible Clothes," question some of the most basic tenets of designing, making, marketing, selling and wearing clothes. Rei Kawakubo isn't in the business of creating flattering or fashionable outfits. Instead, she examines and dismantles garments, as if trying to capture their essence by the very act of questioning their intended function. In past collections, this has led to three-armed jackets, baroque quilted armour, and peekaboo winter coats. No matter how deconstructed, these items are rich in context, alluding to fashion history, but also the current state of fashion.
Some of the most wearable Comme des Garçons garments are perfectly constructed, simple items with unusual details like an unpicked seam, raw hem or an unexpected appendage of surplus fabric, adding interest and exposing the craft behind the product.
3. Play with shapes
Ten years ago, Comme des Garçons made fashion history with a show commonly referred to as "lumps and bumps" (officially Dress Meets Body, Body Meets Dress). The key pieces from the collection were body-hugging dresses padded with cushions distorting the female form, creating silhouettes that were by turns comical, uncanny, even grotesque, rejecting all received wisdom about which parts of the anatomy deserve to be padded and emphasised. Ever since, Kawakubo has returned time and again to unusual, boxy, bulbous shapes that – in their most extreme forms, resemble wearable sculptures more than pieces of clothing, but more subtle iterations also offer an opportunity to toy with fashion conventions.
Women in particular have reported an empowering sensation that comes with showcasing a different set of "lumps and bumps" than those more commonly emphasised in fashion.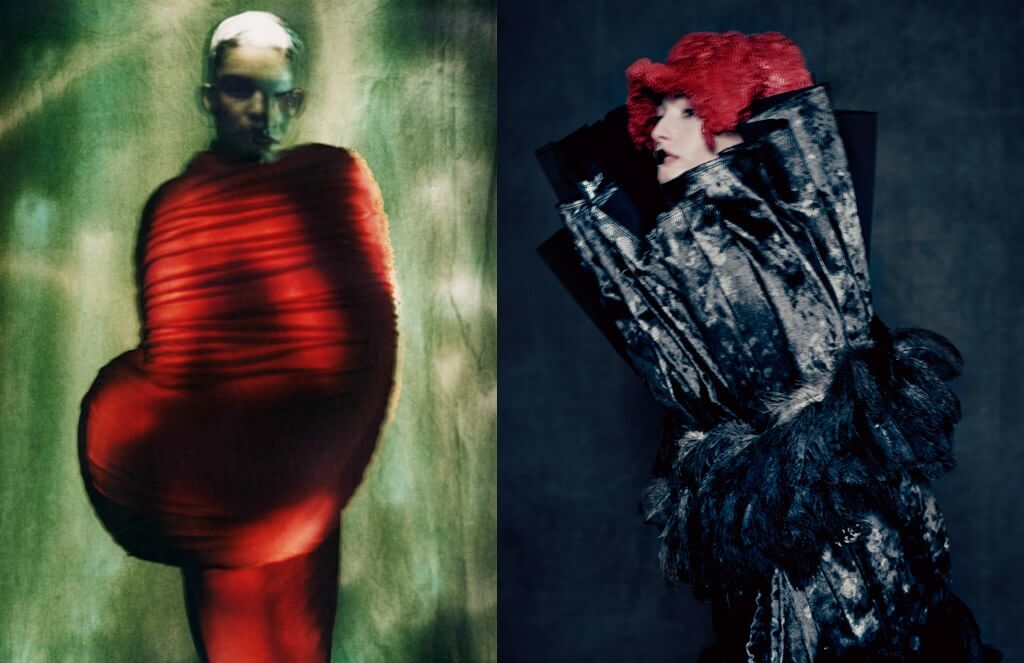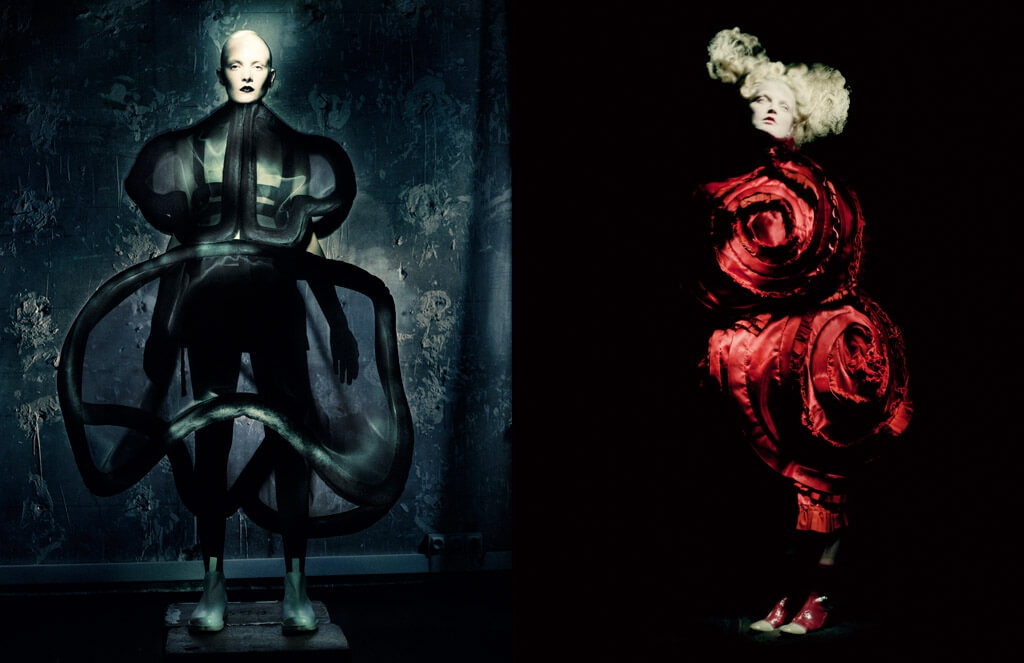 4. Gender-bend
The translation of the label's name – like boys – is only the most obvious indicator that Comme des Garçons has little use for gender conventions. Although there is a women's- and menswear line, each features garments more traditionally associated with the other, such as the skirts that are a recurring feature of the menswear shows. However, Kawakubo's gender-equalising philosophy runs a lot deeper than that. The designer never tires of reiterating that her clothes are designed to make their wearers feel – rather than look – a certain way. In fact, legend has it that her first boutique in Tokyo didn't even have mirrors. By exaggerating the female form, hiding the body beneath layers of fabric and ultimately rendering its actual physical attributes all but meaningless, her designs challenge conventional beauty standards and deflect the male gaze. Men are equally liberated from the narrow confines of shapes and garments available to them and offered a broader, more playful range of fashion statements to choose from.
Last but not least, the fact that Kawakubo remains in control of the company she founded, refusing all offers from outside investors, speaks volumes in a fashion landscape where women are not always in charge creatively, even less financially. Supporting Comme des Garçons financially can, in and of itself, be understood as a feminist fashion statement.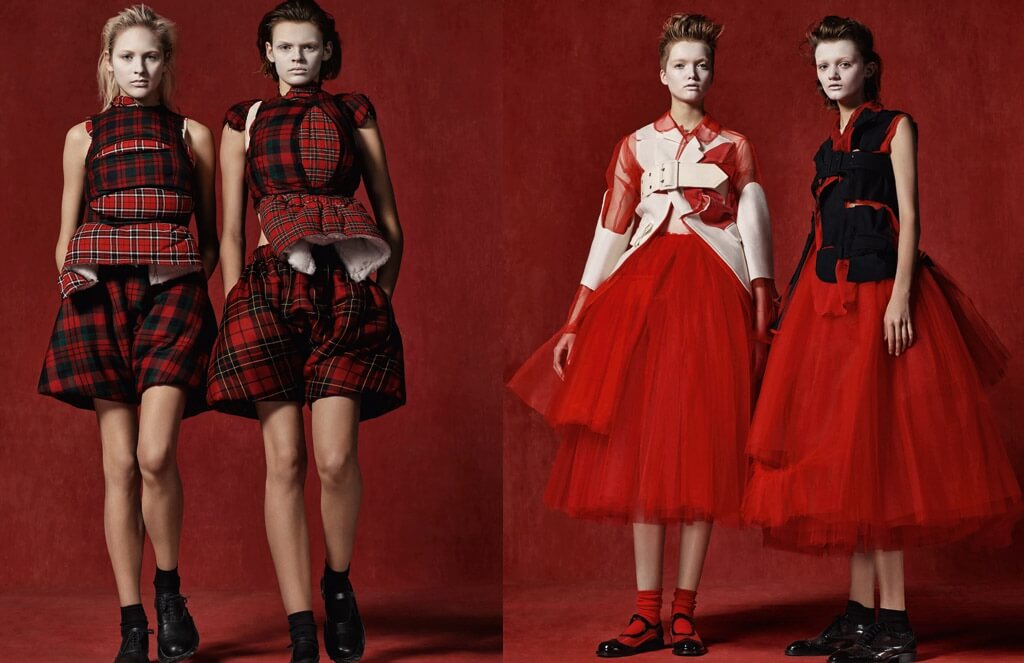 5. Admire the art
Of course, one of the reasons that Comme des Garçons lends itself to being displayed in a museum is the fact that it is often easier to read Kawakubo's work as art than as fashion. Indeed, the company's entire output is closely entwined with the visual arts. Comme des Garçons ads are often small works of art with little to no connection to the collection being advertised, never mind actually depicting the garments for sale. Six, a magazine once edited and published by Kawakubo, focused on contemporary art as much as it did on fashion and the designer has collaborated with the likes of Cindy Sherman and Ai WeiWei.
Some of her most wearable garments are those that arose from artist collaborations, for example with Filip Pagowski, Roger Ballen or Joseph Ari Aloi, and let the art do most of the talking.
Article by Fiona Brutscher
[Photo Credits:
Opener Image: Courtesy of Comme des Garçons, © Paolo Roversi
Top Left: Jon Chiang/Flickr; Top Right: Carrie Rebora Barratt, Rei Kawakubo, Andrew Bolton, and Anna Wintour at The Met's Rei Kawakubo/Comme des Garçons: Art of the In-Between advance press event
Middle, from left to right:
Body Meets Dress – Dress Meets Body, spring/summer 1997, © Paolo Roversi;
Blue Witch, spring/summer 2016; © Paolo Roversi;
Not Making Clothing, spring/summer 2014; © Paolo Roversi
Blood and Roses, spring/summer 2015; © Paolo Roversi
Bottom:
Left: Inside Decoration, autumn/winter 2010–11; © Craig McDean;
Right: Cubisme, spring/summer 2007;  © Craig McDean;
All photos courtesy of The Metropolitan Museum of Art]
The extraordinary designs of Rei Kawakubo have astounded for decades. Could you wear her clothes?