';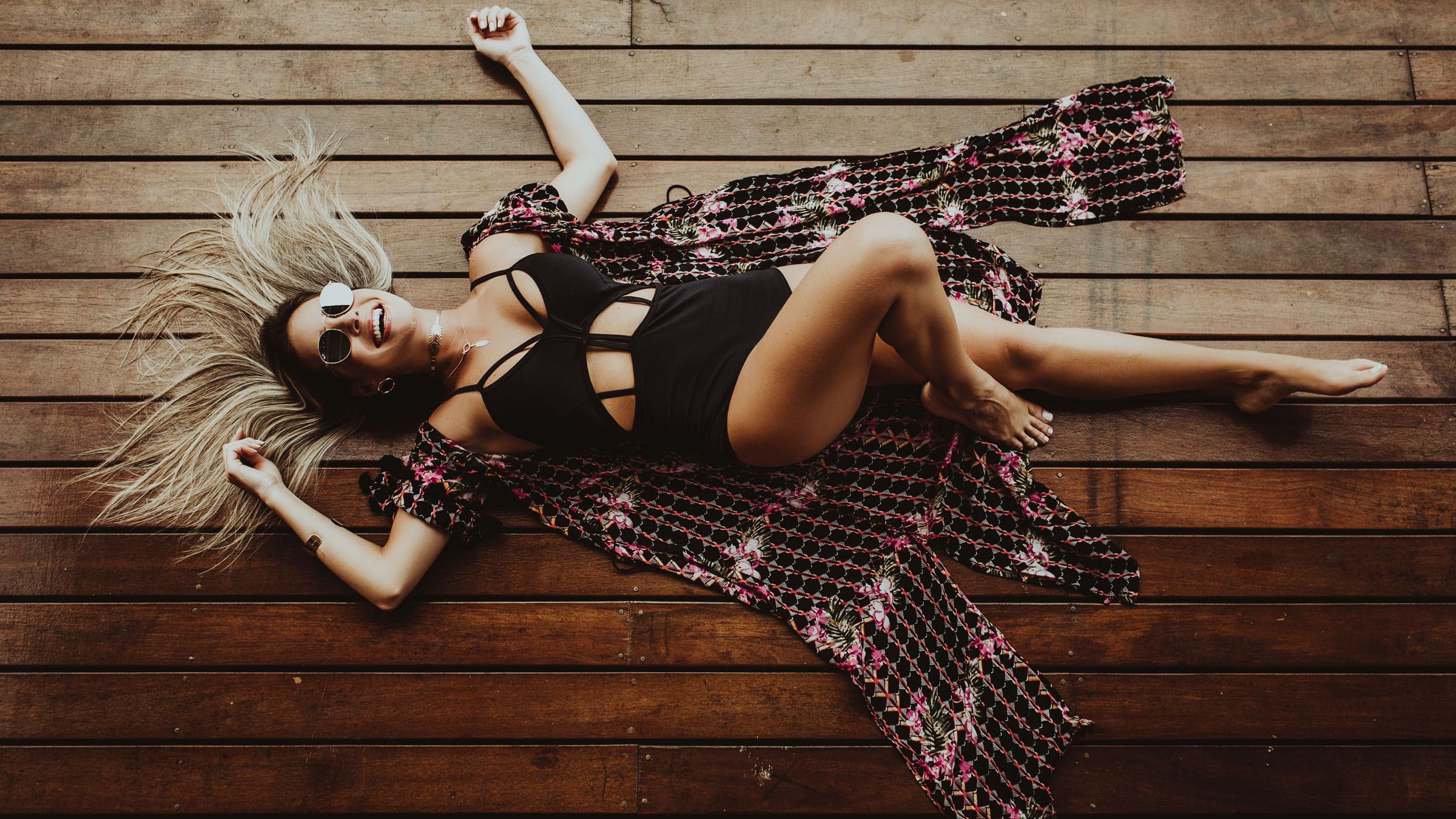 Long-established swimwear brands are going green, while a sea of new players (pardon the pun) have emerged on the scene. The newest generation of sustainable swimsuits are attractive, high-quality and responsible. In other words: seriously smart buys.
Eco-Friendly Fabrics & Production Processes
Greater supply chain transparency, along with innovations in sustainable textiles and methods of production, have led to a new era for the swimwear industry. While manufacturing processes may differ from one brand to another, the goal is always to reduce consumption as much as possible with regards to fabric waste, water and energy consumption. For example, digital printing – used by a number of the swim brands highlighted below – accommodates smaller batches of production, reduces fabric waste and requires vastly less water than the traditional wet printing technique.
As for environmentally sound fabrics and textiles, sustainable swimwear brands often source those meeting specific internationally recognised standards, such as GOTS certification (Global Organic Textile Standard) and OEKO-TEX® certification. Innovative materials like Econyl® also reduce harmful emissions as well as the planet's crude oil consumption.
Sustainable swimwear brands also execute eco-friendly practices by producing locally to reduce their carbon footprints. Maintaining transparent supply chains is a must, too, allowing brands and consumers to know exactly where all of their materials come from and how eco-conscious their suppliers are. Finally, crafting high-quality, resilient bathing suits and cover-ups that will last for years is a practice that reduces environmental waste while providing better value to customers.
Sustainable Swim Brands To Know
Though our options are growing when it comes to sustainably made swimwear, not every brand gets the formula right. From recycled fabrics to sustainable production processes, the following five fashion brands deliver environmentally conscious products that boast style and quality on par with top swimwear labels – even outside of the eco-friendly space.
Tropic of C 
Relatively new swimwear brand and Instagram phenomenon Tropic of C is the brainchild of South African top model and philanthropist Candice Swanepoel. The brand promotes responsible consumption while offering stunning swimwear and seaside outfits in sustainable fabrics, produced via eco-friendly processes. Most of their swimsuits are made from Econyl®, a regenerated nylon fibre made using recycled fishing nets, leftover fabrics and industrial plastics found in landfills and bodies of water. Repreve®, another one of the brand's favoured materials, is made from recycled plastic bottles. This performance fabric regulates temperature, provides cushioned support and easily wicks away moisture. Even the smallest elements (labels, garment bags, envelopes…) in every online order are designed with the planet in mind.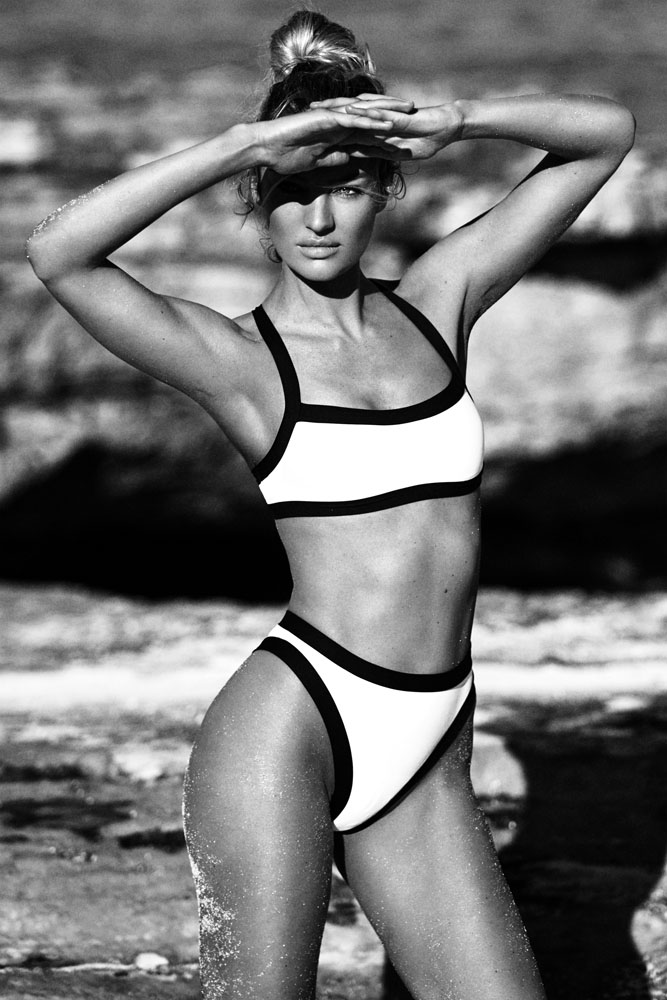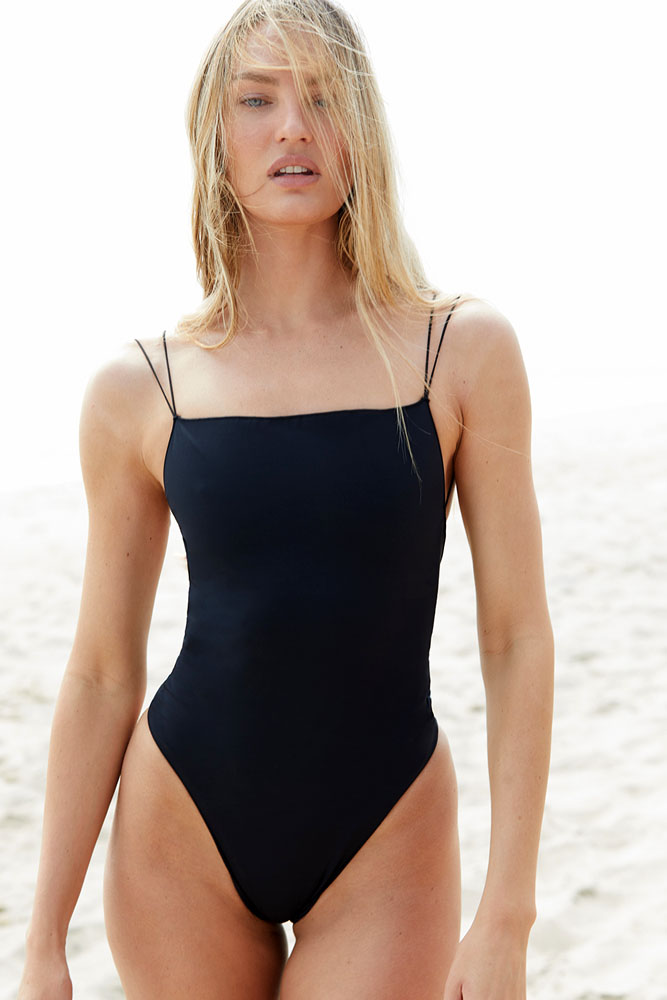 L*SPACE Eco Chic
Earlier this year, fit-focused California swimwear brand L*SPACE revealed a brand new collection devoted to all things sustainable swimwear. Their Eco Chic line is filled with the figure-flattering, feminine looks that the label is known for, but they're made from Econyl® and Repreve® – eco-friendly fibres created using recycled fishing nets, industrial plastics, fabric scraps and plastic bottles. Expect a healthy range of coverage options among the bikini tops and bottoms, along with desirable extras like removable pads, adjustable ties and movable straps. The suits come in a number of monochrome looks and gorgeous prints; we especially like Ibiza floral, a sweet and sunny design for a long summer day.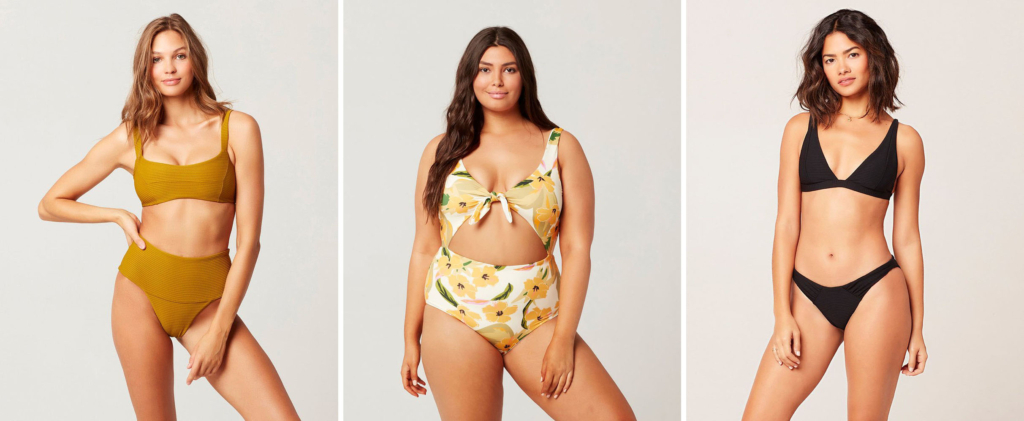 Mara Hoffman 
Fashion industry darling Mara Hoffman responsibly serves up one dreamy collection of swimwear and coverups after the next. Every swimsuit is made from recycled polyester or recycled nylon (Econyl® and Repreve®), and the company executes a number of sustainable production processes to improve their methods and reduce their impact on the planet. Partnered with 12 critical organisations, including Global Fashion Agenda, The Renewal Workshop and Earth Matter, Mara Hoffman also offers a take-back programme once garments reach the end of their lives. The brand suggests eco-conscious actions for the cleaning and care of their products, and often communicates with their shoppers and the public at large on how to consume fashion in a more responsible manner. Mara Hoffman's Spring/Summer 2020 collection features swimsuits with trend-forward colour palettes and textures, relaxed one-piece jumpsuit cover-ups, high-waisted, wide-leg pants and more.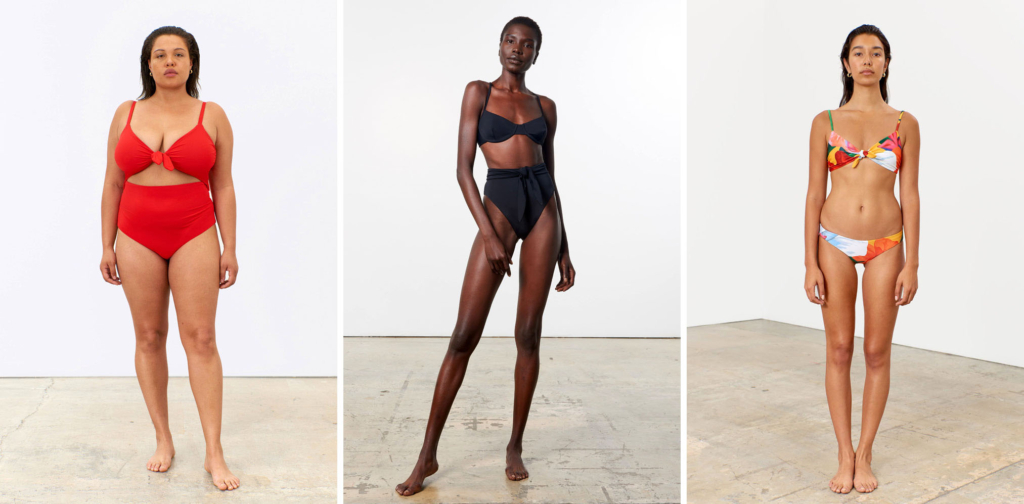 allSisters
allSisters is a Barcelona-based eco-friendly swimwear brand specialising in fun and sophisticated one-piece bathing suits, bikinis, jumpsuits and more, all featuring impressive patterns and cuts. The brand focuses on ethical and sustainable sourcing and production, delivering lightweight yet durable designs made using recycled fabrics and textiles from Italy. In fact, many of the fabrics are made from regenerated fishing nets. allSisters' environmentally sound materials are also produced in eco-conscious facilities.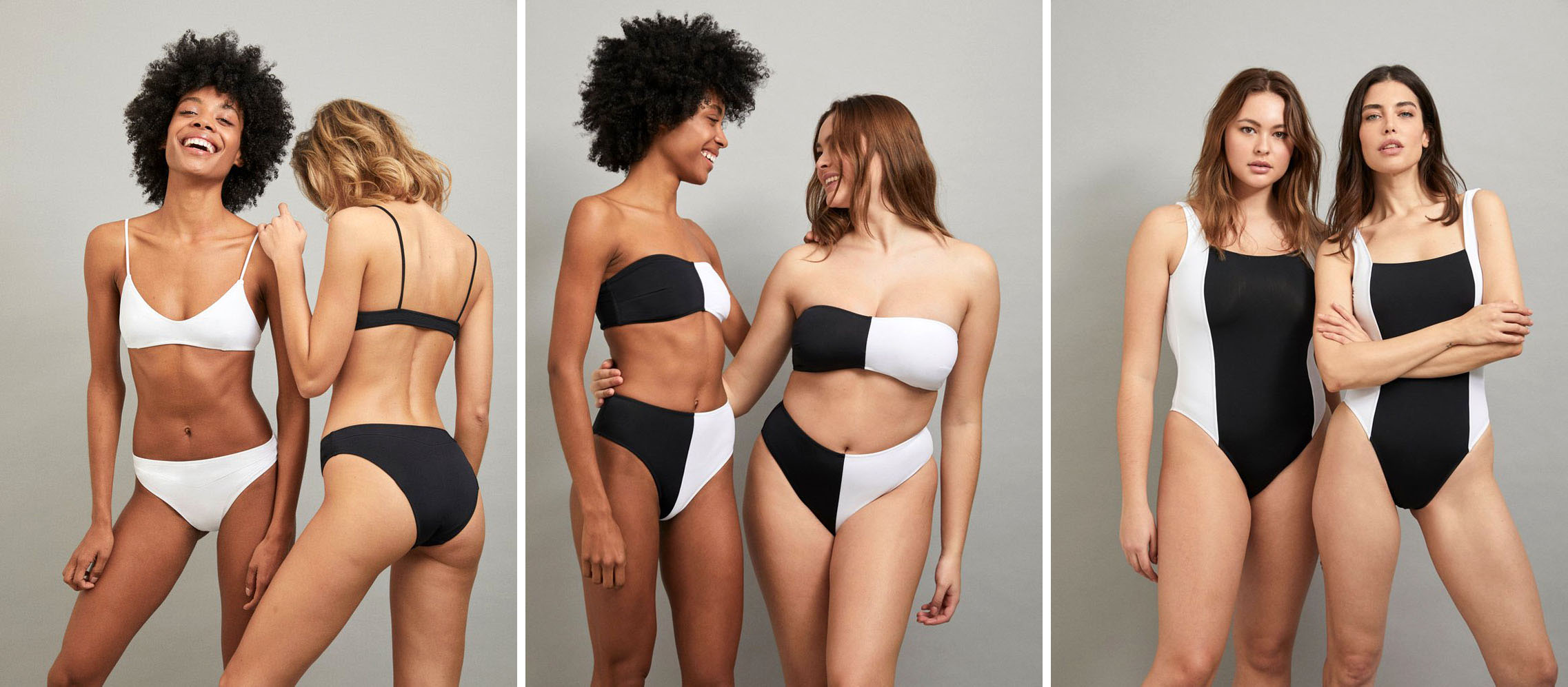 ALICIA SWIM 
Founded by Mauritian top model Alicia Rountree, ALICIA SWIM is another fabulous sustainable swimwear brand to shop. Rountree demonstrates her fashion prowess via figure-flattering silhouettes and discerning cuts, producing sustainable swimsuits made from the high-performance fabric Econyl®. Everything is made on-site in Mauritius, in a small production facility with an all-local, all-female staff; every design is hand-cut, hand-sewn and hand-finished. The solid-hued swimsuits feature a rainbow of saturated colours, while an array of prints are based on Rountree's watercolour sketches; every hue and print is inspired by the island's natural flora and fauna. A portion of the proceeds from every sale supports the local ecosystems and marine wildlife of the Indian Ocean, via Mauritius Marine Conservation Society (MMCS).