';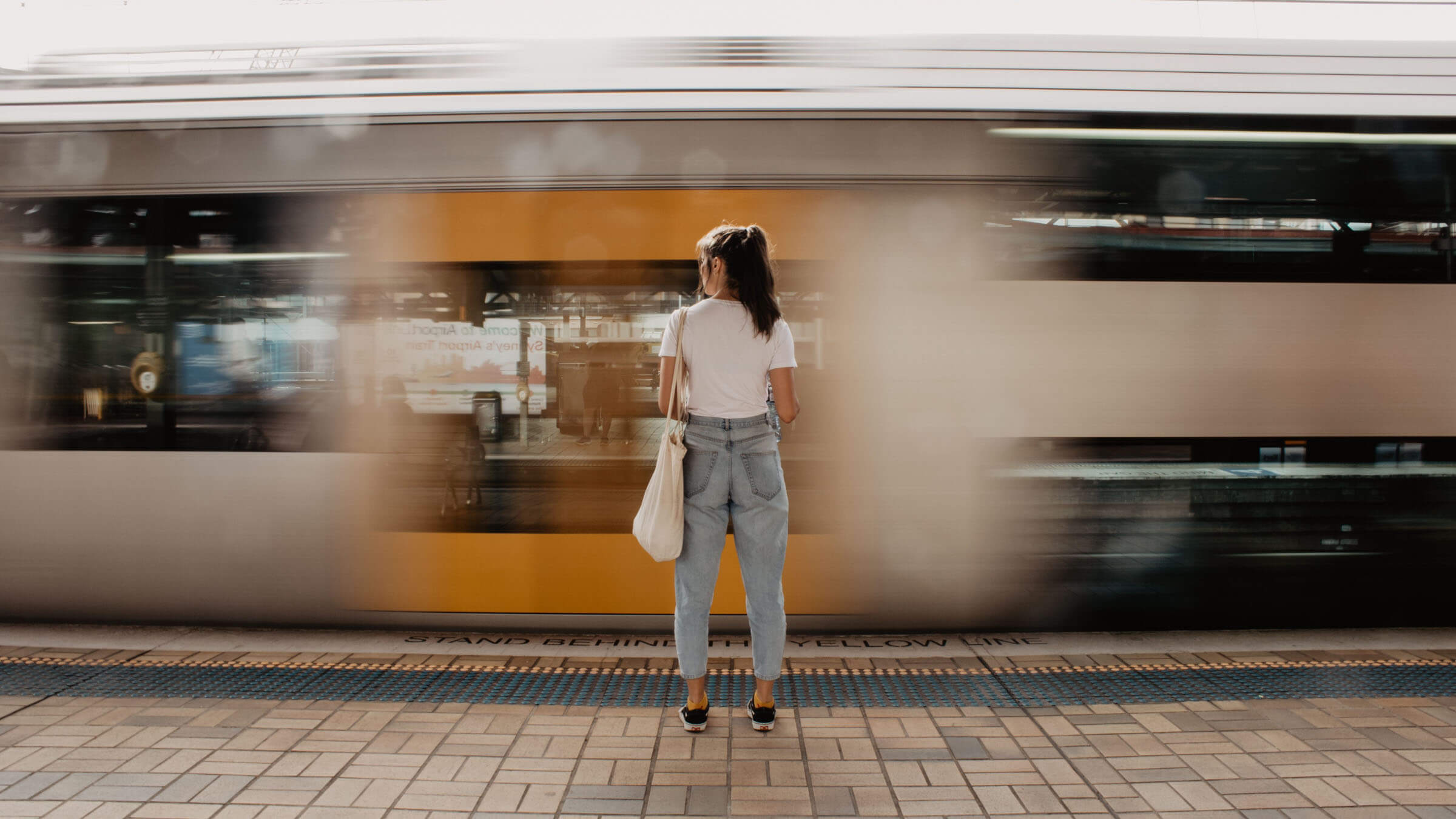 Have you ever tried to calculate your carbon footprint (for example here: footprint.wwf.org.uk), feeling very self-righteous about your eco-friendly lifestyle… until you reach the travel questions?
Being honest about the amount of air miles you travel is the quickest way to pop your personal sustainability bubble. One long-haul flight a year, and you might as well be keeping the engine of your SUV running 24 hours a day, while eating beef for every meal and smoking rainforest leaves dipped in palm oil for dessert.
Travel is supposed to expand your horizons, help you escape from the stress of everyday life and enrich your understanding of the world around you. Today, the only way to achieve all that and maintain a clean conscience is to travel in a more sustainable way. Here's how to reduce the carbon footprint of your trips, minimise your impact and increase your enjoyment of every holiday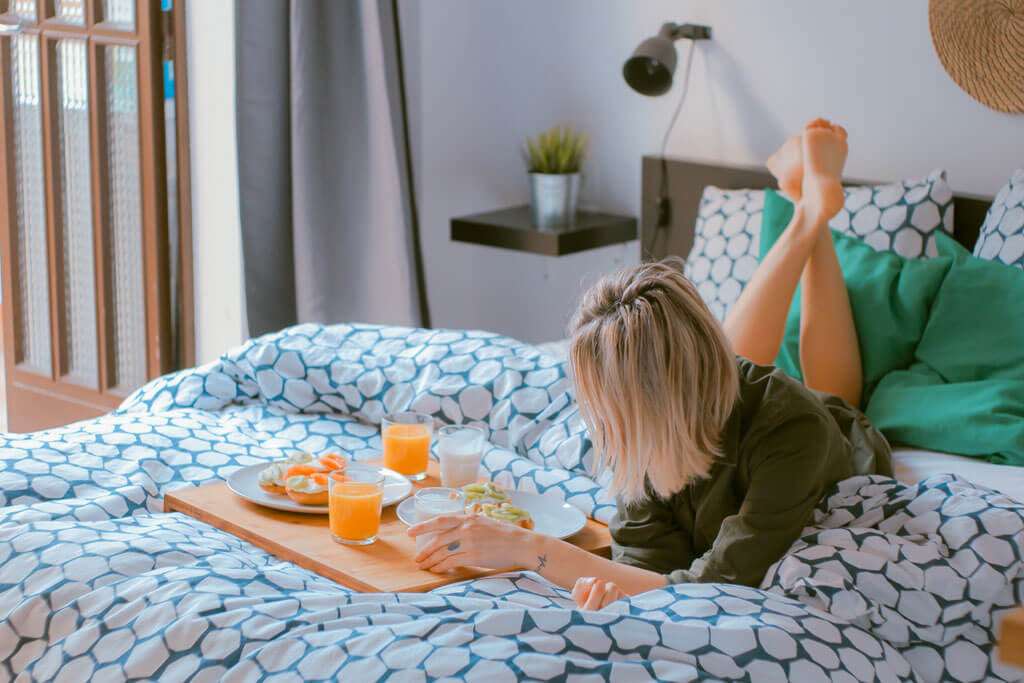 Stay Close
The most obvious – and obviously the hardest – thing to do is to travel as little as possible and keep the distances you travel short. The greenest holiday of all is a staycation, followed by continental travel on public transit. Sweeten the deal by investing the money saved on long-haul flights in amazing hotels, first-class rail travel or other treats you wouldn't normally splurge on. If your dream destination is all but impossible to reach without hopping on a plane, then make it count. Instead of several trips a year, try to pool all your holiday days and take one long holiday. This approach doesn't just make it easier to justify the air miles, but also deepens your experience and allows you to really get in a vay-cay frame of mind.
Go Off The Beaten Path
No matter how far or wide you travel, try to avoid hotspots that are already overrun with tourists. Machu Picchu is already groaning under the weight of tourists, the Great Barrier Reef isn't getting any less contaminated by the fleets carrying day trippers out to the reef, and there's a good reason there's now a concrete wall to prevent accidents in front of the Cliffs of Moher. Instead of flocking to the most obvious destinations, where mass tourism has already had an unfavourable impact, tour operators are scrambling to lowball each other's prices and cheap chain hotels are pushing out local businesses, research less-visited sites that offer similar thrills. Find some inspiration in our story on destinations off the beaten path.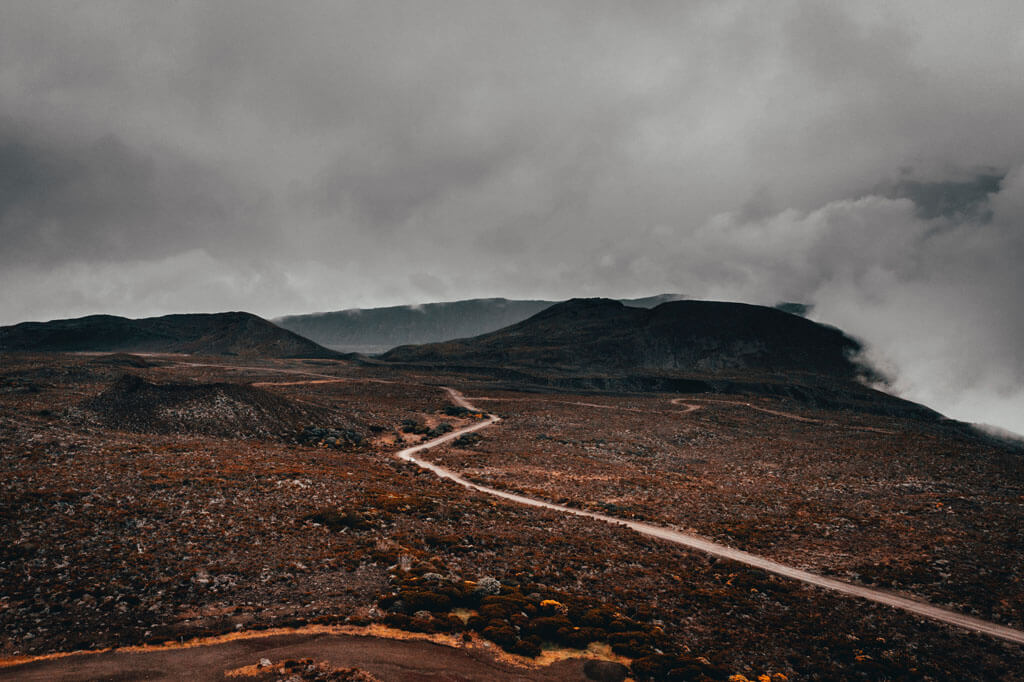 …But Not Too Far 
Having said that, you should thoroughly examine your own motives for stomping all over true wilderness areas. It may be hard to accept, but there are some places where humans don't really need to go. Your visit to a pristine rainforest, untouched lake or peaceful animal sanctuary may just disturb the natural balance. If you must go, make sure to be respectful and leave no trace.
Travel Light
Be smart about packing and reduce the load – for yourself and for the fossil fuel-powered machine that has to get you and all your stuff to your destination. Bring items that do double-duty (like sarongs, scarves or canvas tote bags) and ditch anything you're unlikely to need. Learn more about the most efficient packing hacks here.
Stay Grounded
No matter which part of the world you're in, rail travel is usually the most sustainable – and often the most enjoyable – way to cover large distances. Crossing the Atlantic on a yacht like Greta Thunberg may not be accessible to you, but you can certainly take the train like the Fridays for Future activist. Travel by day to watch the scenery drift by, and by night to save on hotel costs. Once you reach your destination, use public transport, walk and cycle anywhere you can. Instead of renting a car to get to day trip destinations that can't be reached any other way, join a tour or carpool with people staying at the same hotel as you.

Eat, Drink, Shop And Sleep Local
Don't add to the miles you've travelled by racking up food miles, beverage miles and "stuff" miles. Try to ensure that anything you consume and buy is produced locally and sustainably. That way, you get a real taste of local specialities, while supporting the economy and finding unique souvenirs. Staying at a locally owned hotel is also more likely to be the sustainable option.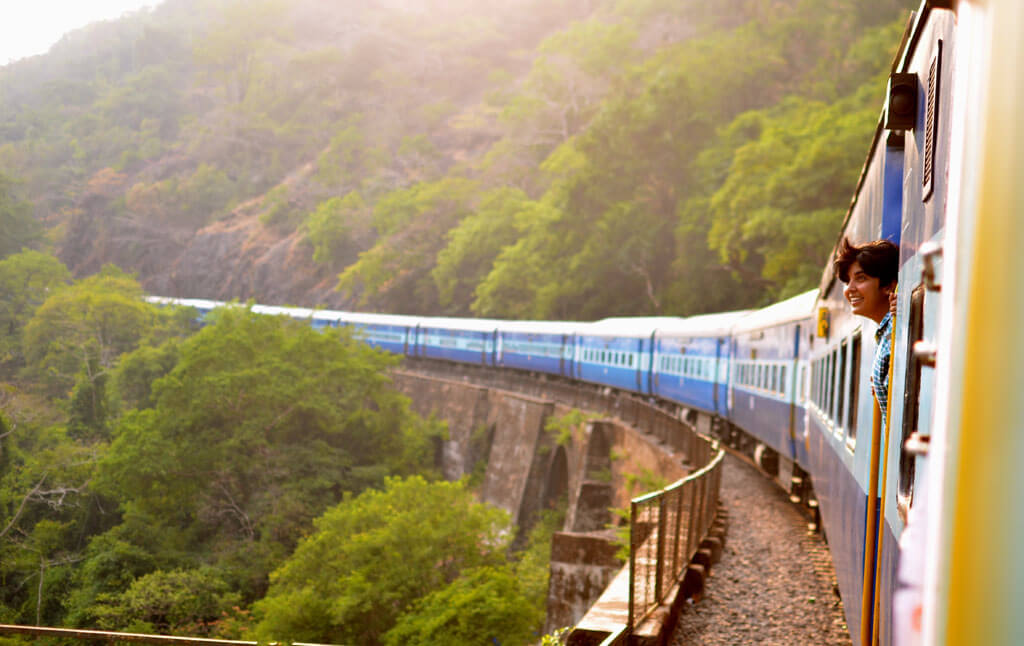 Support Green Businesses
In addition to patronising locally owned and operated businesses, you can also keep an eye out for environmental certifications. Some hotels, restaurants and tour operators actively promote themselves as eco-friendly, but it's also worth asking those that don't about their green practices. Do they have vegetarian or vegan food options, where do their ingredients come from, do they have measures in place to save water and energy? If nothing else, it will increase their awareness of sustainability as a selling point.
Reduce, Reuse, Re-Filter
On holidays, our best habits can go out the window. Vacation calories don't count, it's not cheating if it happens in a different post code – and single-use plastic bottles simply can't be avoided away from home? Wrong! Just because your hotel (although, what did we say about choosing an eco-friendly hotel?) gives you complimentary sample-size bathroom products and plastic water bottles, doesn't mean you have to use them. Refill and bring your own shampoo and shower gel. Take a reusable coffee cup, water bottle and filter, if necessary, everywhere you go. Carry a canvas tote to avoid accumulating plastic bags when you shop.
Undo The Damage (Sort Of)
Carbon has long been the universally recognised bogeyman of climate change. Cutting emissions is the best way to slow global warming and minimise the damage it causes. However, the amount of carbon in the natural carbon cycle is actually constant, and it is perfectly harmless when sequestered, for example in rocks, soil, forests and swamps. Once way of combating its increased release into the atmosphere is by offsetting each tonne of CO2 released. Carbon offset schemes are often offered as part of a flight booking or increasingly come baked into a product's marketing to reduce the carbon footprint. However, don't use this logic as a get-out-of-jail-free card to produce guilt-free emissions – and always research the provider before paying to offset the carbon caused by your trip.