';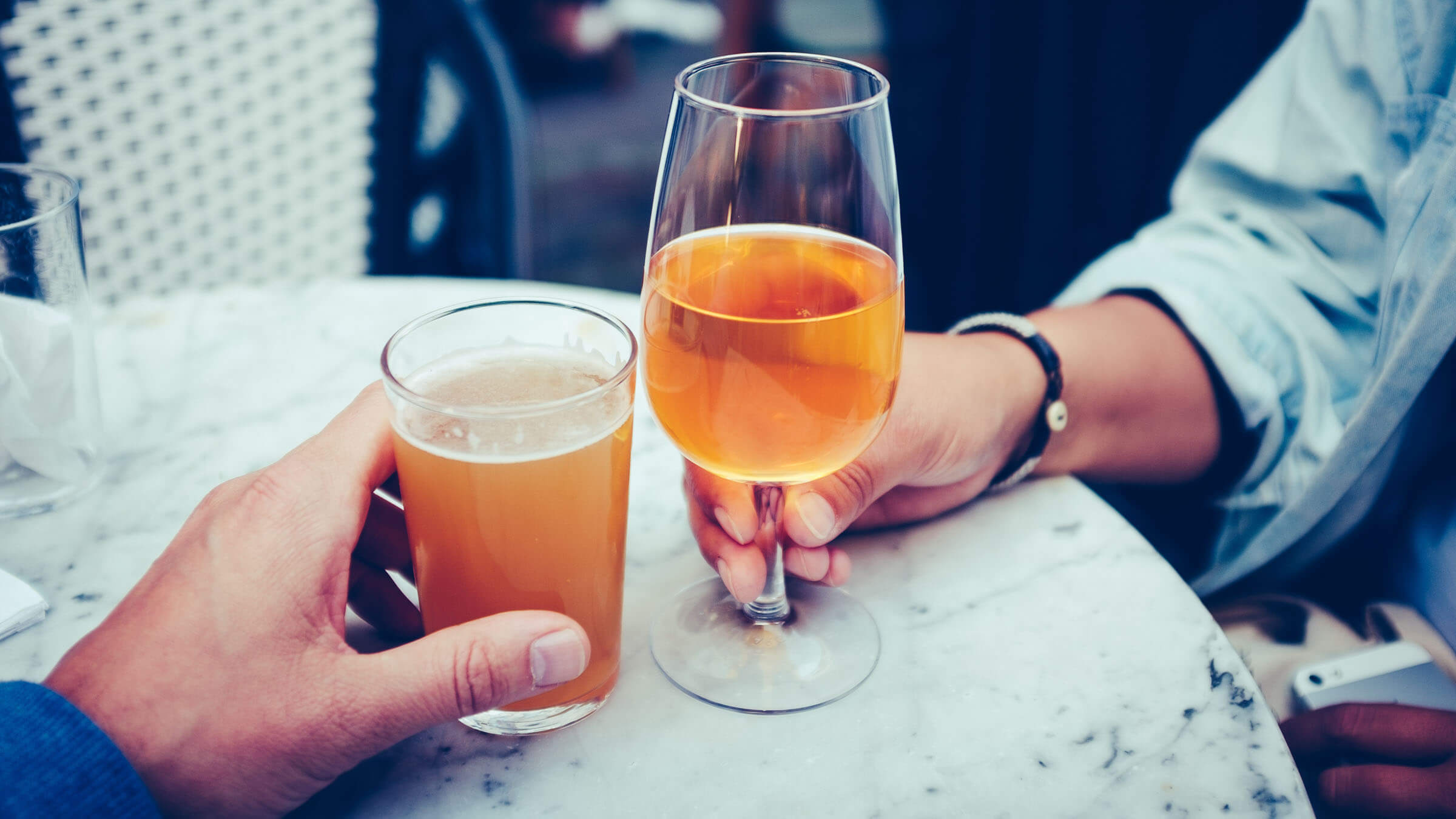 Small, local and traditional – several of the attributes associated with craft beer go hand in hand with sustainability. However, some craft brews are more sustainable than others, and a select few are so sustainable you could almost tell yourself you're saving the planet, one fresh brew at a time. From a nonprofit group brewing with food waste, to an Australian brewery making cans cool again, to a US company that was sustainable before "craft beer" became a thing – we introduce three makers turning the amber nectar green.
Toast Ale
Tristram Stuart, the affable and media savvy poster boy for the anti-food waste movement, knew that, due to its short shelf life, 44% of bread is wasted. When he was introduced to Brussels Beer Project's Babylone beer, he knew he had found a way to minimise that waste. Based on a 7,000-year-old brewing technique using fermented bread, their beer recipe became the basis of Toast Ale, which is now brewed in conjunction with two British breweries and available in the UK and USA. All profits go to a charity fighting food waste, so punters can really put their beer money where their mouth is.
Louisa Ziane, Chief Brand and Finance Officer of Toast Ale, tells us how the startup found its place in the craft beer scene: 
"We're primarily a beer company, but working for a more sustainable food system is our raison d'etre. Beer is essentially a way of preserving the calories in bread and extending its life. It takes a product with a very short shelf life and converts it into a product with a long life. Craft beer is also a huge, growing market, meaning we can scale up to sell in large volumes, using more surplus bread and generating greater profits for our charity partner.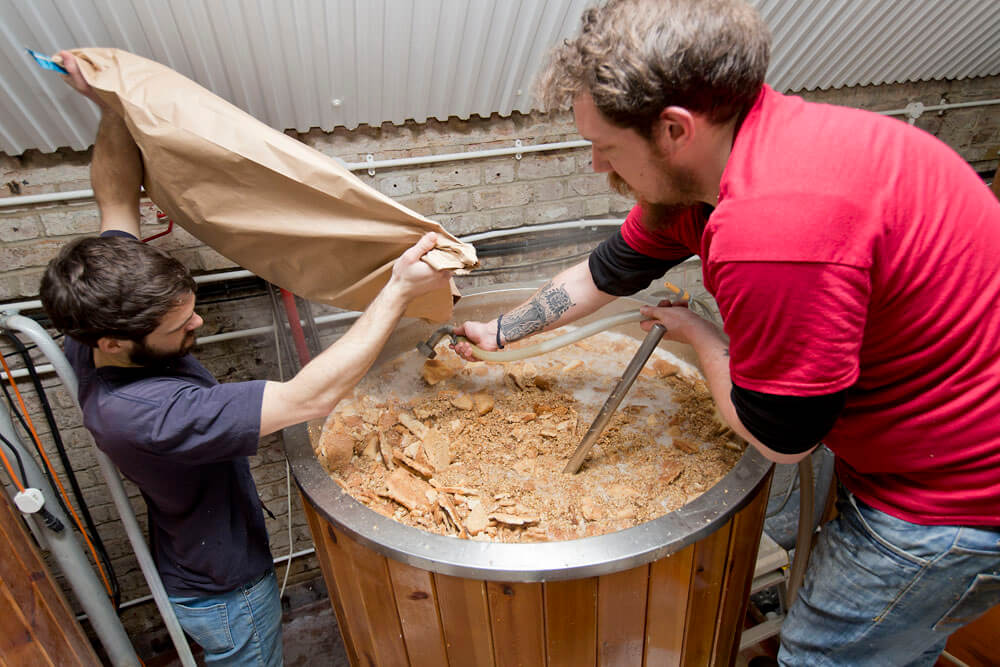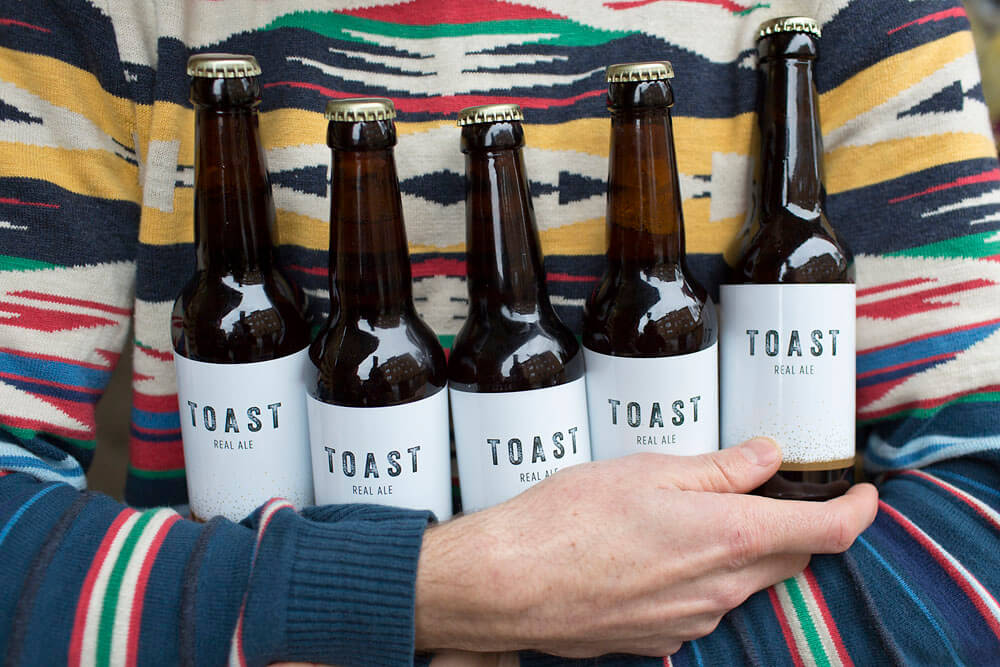 Craft brewers tend to be well connected to sustainability issues, and embed energy and waste reduction in their processes. Many breweries donate spent grain as animal feed to avoid it going to landfill and recycle the large volumes of water used. Our first brewery partner, Hackney Brewery, also purchased 100% renewable energy. Craft breweries operate in a community and are awesome at sharing best practices.
Beer also embodies our motto – to change the world, you've got to throw a better party than those destroying it. Together we're raising awareness of a global problem with delicious solutions."
Mountain Goat Brewery
Mountain Goat Brewery was one of the breweries that helped kickstart Australia's now-vibrant craft scene. More than ten years after starting as a home brew experiment, the brewery moved to larger, more professional premises and became the sustainable enterprise it is today. Another ten years on, and they have a company HQ furnished with repurposed and recycled materials, a waste water cleaning scheme and a cycle to work programme. All-vegan and with a certified organic beer on offer, the brewery has plenty of good reasons to rebrand itself "Green Goat."
Ian Morgan, head brewer at Mountain Goat, explains how sustainability became a central part of the brand's identity:
"Sustainability and awareness of the world around us has always been a part of Goat. The different parts of the business all take the lead on how we can do better, and constantly look to keep improving. Of course, we keep track of sustainability innovations other brewers are experimenting with. There's some exciting stuff happening in terms of harnessing energy from trade waste, recovering carbon dioxide and other large-scale sustainability efforts. Hopefully these technologies will continue to develop to a point where they become more viable in a smaller brewery like ours.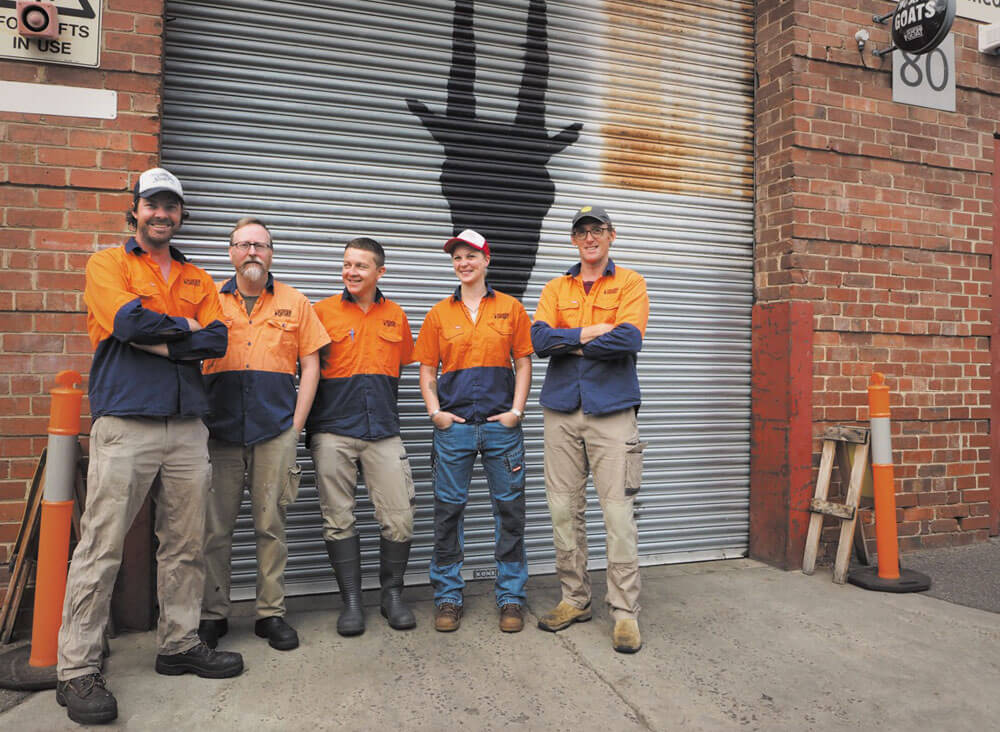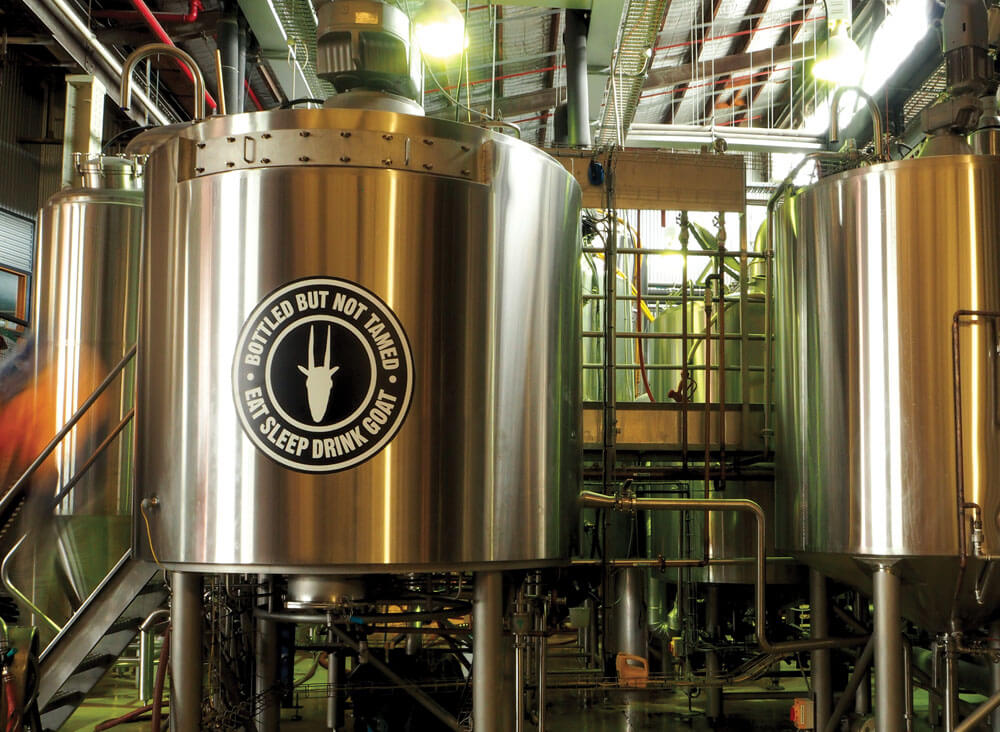 Factoring the environment into brewery planning and operations is increasingly becoming not only a good ethical choice, but a good financial decision as well.
The certification process itself was probably the biggest challenge when we wanted to add organic beers to our range. We were readily able to source organic malt – which constitutes the vast bulk of our ingredient bill – and other ingredients. We still have to schedule other production around the organic Steam Ale, but that is a relatively easy thing to do.
We were also one of the first Australian breweries to realise the environmental benefit of cans. They are easy to recycle and substantially lighter than bottles, reducing fuel consumption during transport. There is even some evidence that beer in cans, when packaged on a good canning line, stays fresh longer, as there is less headspace for oxygen to creep in and the container is opaque – blocking out UV light which reacts with hops in the beer."
New Belgium Brewery
A commonly regurgitated beer myth claims that it was consumed in lieu of water in the Middle Ages, when clean H2O was hard to come by. The jury is still out on whether there's any truth to this appealing – at least to beer drinkers – theory. Fact is, the brewing process may improve contaminated water under dire circumstances, but clean water makes for better beer. New Belgium Brewery has long been campaigning for protection of the local waterways in Colorado, but also in the entire USA, at least in part to ensure that they can continue to make great beer from clean water.
Katie Wallace, Assistant Director of Sustainability, outlines some of the many, many measures at the heart of the brewery's company culture:
"We liaise with all departments throughout the brewery to determine what issues are essential from an environmental and business perspective. We're 100% employee-owned and have a high involvement culture, so we also help bring to life some of our coworkers' ideas and contributions. We believe that business can be a force for good, and that helps uplift our workers and give back to the community.
Before our founders started the brewery and before they ever sold their first bottle of beer, they took a hike in Rocky Mountain National Park to figure out what really mattered to them. That day they put down on paper our core values. One of our founders was a social worker, and he just had a knack for understanding how to put into practice those values in a working culture. The fact that sustainability has been an essential part of the company from the beginning makes it a bit easier to implement related policies, but it's never too late or too early to decide on your values and bring them to life.
We collaborate and exchange ideas with a number of breweries through the Brewers Association Sustainability Committee, which helps small and large breweries manage sustainability with less effort and time investments, so they can focus on making good beer instead.
The beautiful thing about beer is that it appeals to many kinds of people. That means it's a good product to offer people who care about sustainability and a great way to engage anyone who doesn't. We're continually trying to connect with our customers on really important, serious issues, but people come to us in part to forget about their troubles and the problems in the world, so we make sure that we keep our communication 'in the beer zone.' We communicate what's really important to us while keeping it fun. 
It sort of emulates what our team is like on a day to day basis. We have to understand the serious environmental, technical and business issues and yet at the end of the day we want to enjoy life and make great beer."