';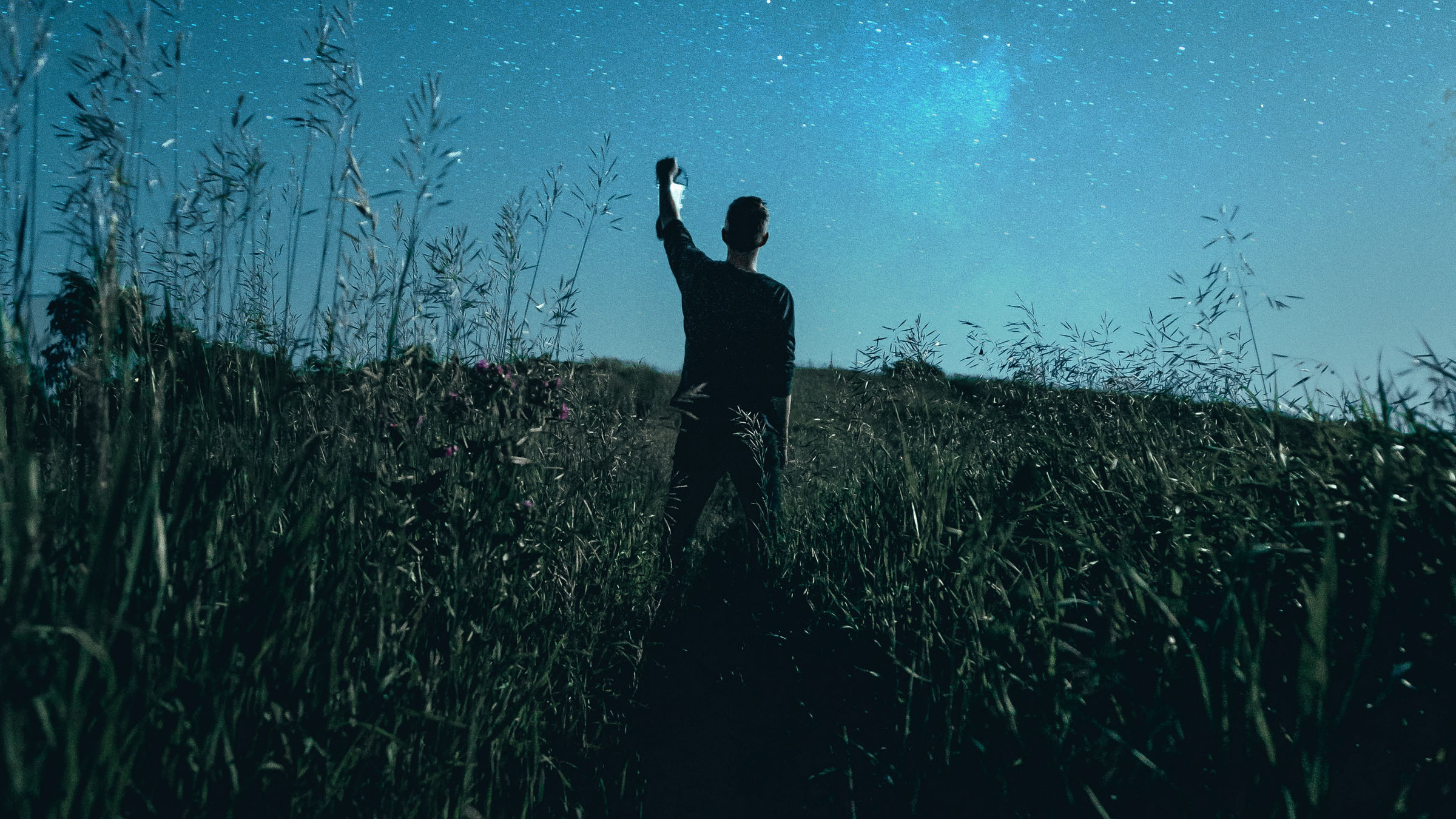 ;
For millions of people around the world, 'cabin fever' has taken on a whole new meaning. After weeks or months of isolation, many of us want nothing more than to get out from under our own roof. The good news is, with wide open space and fresh air flow, the great outdoors may be the safest public place to be – as long as you can keep the appropriate distance from others.
Avoiding crowded outdoor spaces is, of course, a function of geography: city dwellers are going to have a much harder time of it than those living in less densely populated areas. However, keeping away from the hordes can also be a question of timing. If you plan your mini escape for the hours after dark, you're much less likely to be surrounded by other people. Sure you'll miss out on the sunshine, but you'll encounter a whole new world under the night sky – or at least a new perspective on the place you call home.
Naturally, since you wouldn't just go to a park and read a book at night or wander around aimlessly, nocturnal outings require more planning in terms of where you'll go and what activities you'll do. So here we offer a few ideas to suit all ages and locations. It goes without saying that you should practice common-sense safety, especially in a more urban setting: Use the buddy system whenever possible. Go to places you're familiar with. Always tell someone where you're going and when you plan to return – and let them know when you've gotten home safely.
Do A Nighttime Scavenger Hunt
A classic daytime activity, scavenger hunts can be easily adapted to nighttime – especially if you're based in a well-lit city – and are ideal for larger groups, despite social distancing measures: for the creation of it, you can involve friends and family whom you don't live with, but then actually do the hunt with those in your household.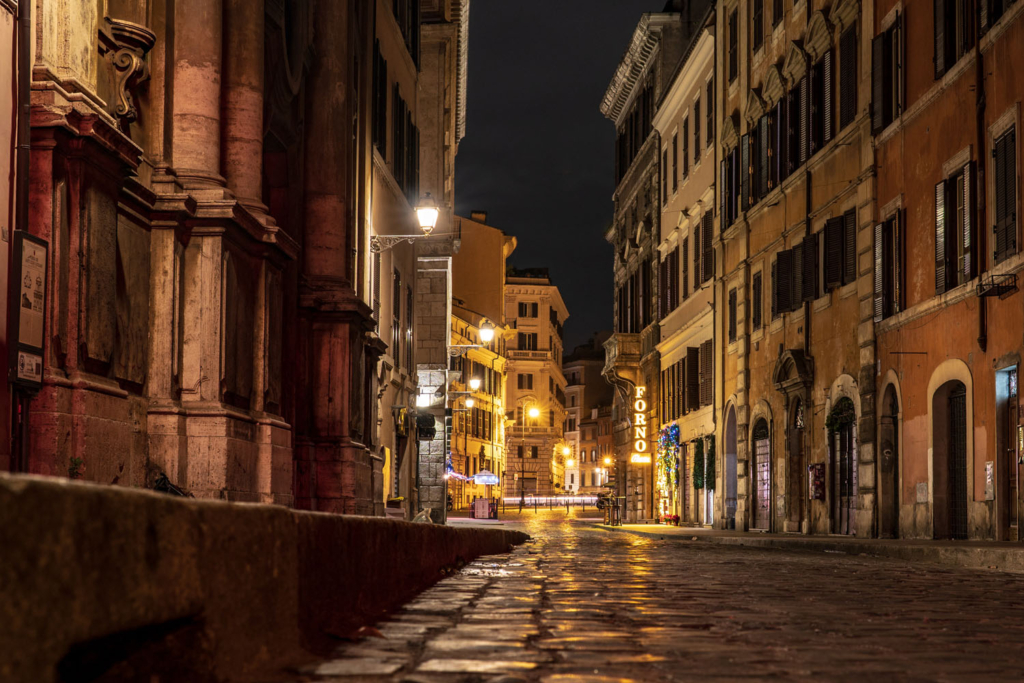 For example, ask friends, family or neighbours to devise a set of clues that send you from one landmark to another, ideally within your own neighbourhood. Or perhaps get a few different households involved: each household writes up a clue set, and then switches with another household for them to enjoy the hunt on their own. Everyone should take pictures and videos of their individual hunts, to be shared over a group video call together afterwards.
Take A Nocturnal Nature Walk
While a nighttime scavenger hunt may be best suited to a city setting, those in more rural areas can consider a nocturnal nature walk to discover the sights and sounds of the natural world after dark. Armed with a flashlight, sturdy shoes and ideally at least one (very quiet) walking partner, head out for a stroll along a designated nature path. You probably won't even need to go far before you begin hearing and spotting the animals that inhabit the night. Deer, foxes, owls, bats, rabbits, toads, hedgehogs – the fields and woods come alive after dark with all manner of creatures; it's a good idea to do a little research beforehand about which ones frequent your area during this time of year, so you'll know what to look and listen out for. If you're quiet enough, you may encounter quite a few. Just try not to frighten them (and definitely don't approach them).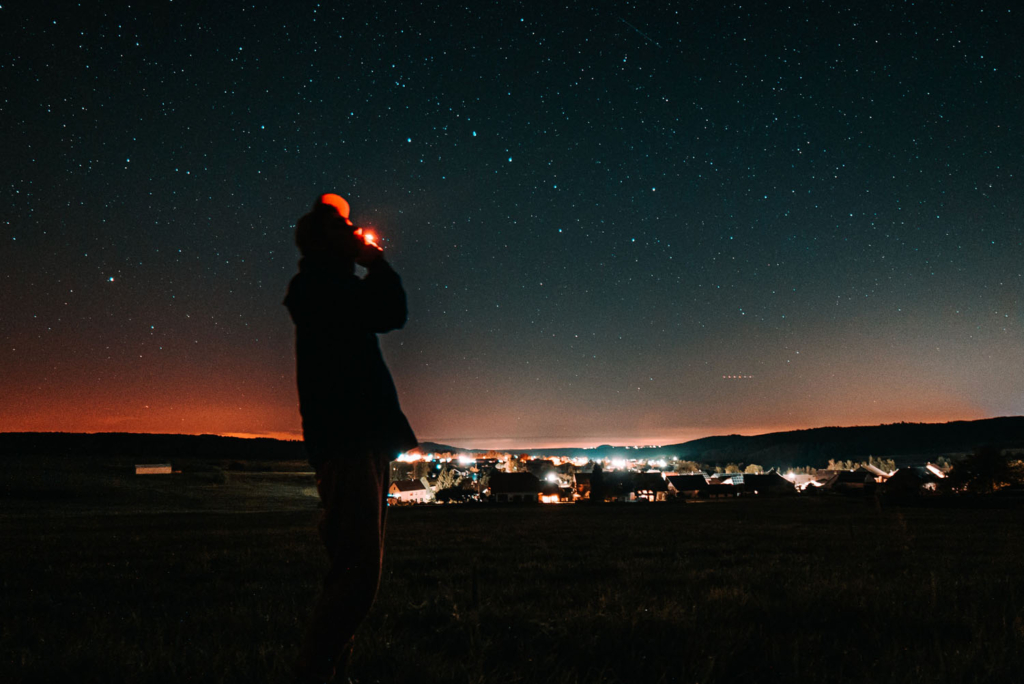 Go On A Ghost Walk
Every city has its myths, legends and, yes, ghosts – whether real or imagined. For a thrilling, chilling after-dark activity, embark on a tour of your hometown's darkest corners, metaphorically speaking. If you live in a large city popular with tourists, you may be able to download an audio guide on your smartphone, complete with oral histories and local lore. If you're located in a smaller or less touristed town, you'll probably need to piece together the tour yourself; think of it as a chance to research some of the most interesting tales from your town's history, and share them as you play tour guide to your friends and family (at an appropriate distance, of course). You may not be able to step inside some of the businesses and public buildings along your tour, but you can stop in front of them as you regale your group with the stories of what happened within – and recall the tales with a shiver the next time you're able to visit.
Marvel At The Night Sky
This may seem like an obvious one – stargazing is a truly ancient nocturnal pastime and popular hobby – but for many of us, life gets so busy that we forget to simply go outside at night and admire the stars. You don't need much, perhaps a star chart or stargazing app with red light mode, which doesn't interfere with your natural night vision as much as blue or white light; Stellarium, Starwalk and Google Sky Map are good ones to try. Binoculars are useful if you have them. If you're heading out into the darkness, rather than gazing from home, don't forget a flashlight. You can buy one with a red filter, or just put red cellophane over your smartphone.
The best time to go stargazing is, of course, on a clear night when the moon is in a crescent or gibbous phase, and therefore not so bright. If you can escape to a dark area, about 30m from the nearest streetlights, you can potentially spot the Milky Way. Not able to escape the city? You can still marvel at the night sky, especially if you're able to get high up or go to a park with a hill. At the very least you can admire the moon and brighter planets. Find some more urban stargazing tips here.
Enjoy A Drive-In Movie 
It will be a while before film fans can enjoy the traditional movie theatre experience, but there may be one upside to all this: the return of the drive-in cinema. Both nostalgic and practical, drive-in movie theatres are popping up the world over. During lockdown, the runways of the airport in Vilnius, Lithuania transformed into a drive-in cinema; in France, a Drive-In Festival is touring various cities, starting with Bordeaux; in New York, a similar festival initiative with films and live performances will set up near Yankee Stadium this summer; a drive-in theatre has appeared at the Mall of the Emirates in Dubai (though at the time of writing, it is temporarily closed due to a new curfew).
With such momentum behind the trend, chances are you won't need to go far to find a drive-in experience in your area. However if the trend hasn't yet reached your neck of the woods, consider transforming your own outdoor space into an al fresco cinema – it's much easier (and cheaper) than it sounds, we promise.
Play Flashlight Tag (And Other Games)
If the local park is open at night and you have a bit of space, why not organise some socially distanced games? Flashlight tag is a top contender: It's just like normal tag, except there's no physical contact – the person designated as "it" tags people by lighting them up with his/her flashlight. A group activity where the point is to avoid everyone else? There's no better game for our current times. Other similar games include spotlight charades (normal charades, but you shine a flashlight on the person currently acting out the word), glow stick ring tosses and flashlight limbo. The options are endless, there's no age limit and very little cost.
Go Camping
Cross-border travel is still highly restricted in most places, but one way to get out of the house for a night or two – without travelling very far at all – is to go camping in your local area. As lockdown restrictions ease in many countries, campgrounds are slowly opening back up for use at a reduced capacity that allows for proper social distancing. As a result, you'll want to call ahead and make reservations if you decide to go. Once there, you can enjoy any number of the above listed activities (plus campfire storytelling and s'mores!), and revel in being out of the house for longer than it takes to go grocery shopping.
If camping is not an option for you, try recreating the spirit of adventure – and getting a slight change of scenery – in your own space. Set up a tent in your garden, or put some bedding on your balcony (or even just by an open window) for a night under the stars. Weather not looking so great? Build a blanket fort, and 'camp out' in your own living room.