';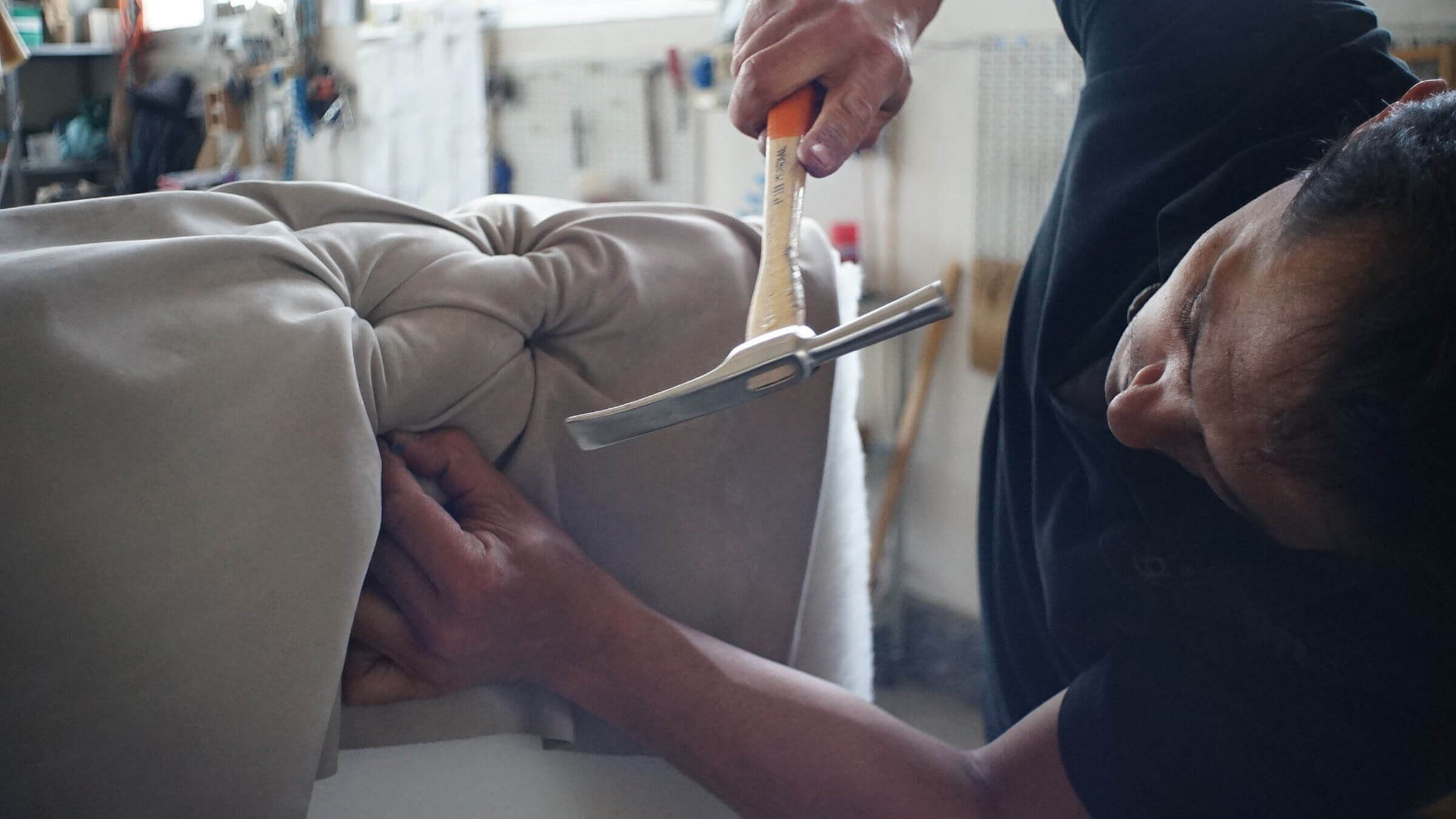 ;
Home is where the heart is, they say, but does yours look the part? Personalising your living space doesn't have to be difficult, or involve large-scale renovations and home improvement projects. Here we have a list of quick and easy interior style ideas that pack a major punch when it comes to making your space feel more like, well, you.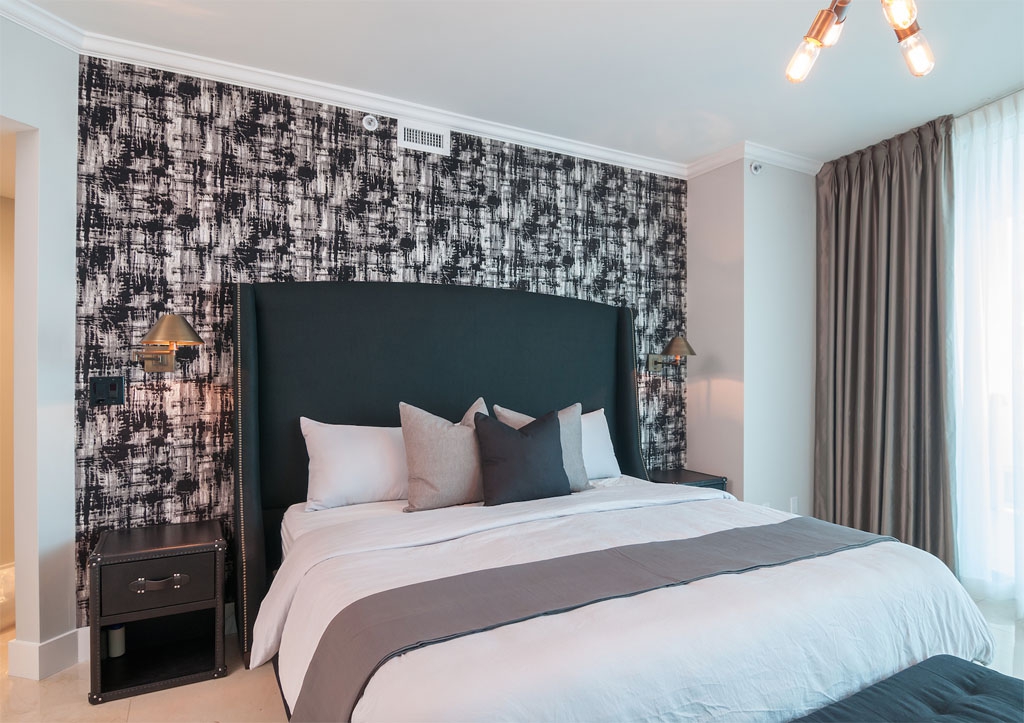 Get Creative With Removable Wallpaper
Add a fun pop to any space – especially in a rental – with removable wallpaper. Wallpaper can be overpowering when used on an entire room, but a single accent wall (behind the bed or television for example) can add serious style points. Interior designer Alena Capra has even been known to use it on recessed ceiling areas for something really unexpected. Installation is a straightforward peel-and-stick, and the best part: You can remove or replace it when you're ready for a change. Available at larger home improvement stores, or check out Walls Need Love and Chasing Paper for ideas.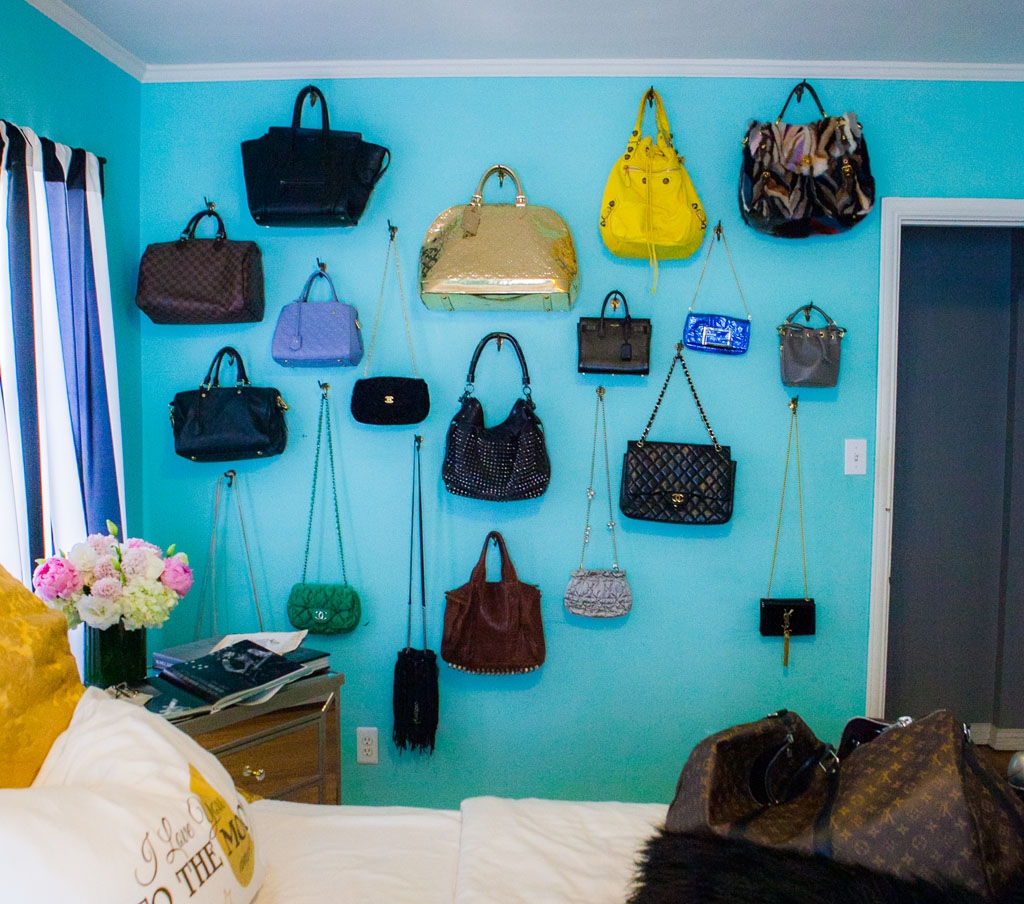 Store 'Clutter' In Plain Sight
Sormeh Salimpour, co-founder of Sormeh Lifestyle, solved a storage and clutter problem in a small apartment by getting creative with the idea of a gallery wall. Instead of framed pictures and paintings, she displayed her purses. "They were collecting dust and all piled up on one another, so what better way to display them – clutter free!" This idea could also work with hats, scarves or jewellery, and brings the added benefit of keeping items easily accessible and visible. No more digging through the closet to see what you have.
[Photo: Sarah Zimmer Photography]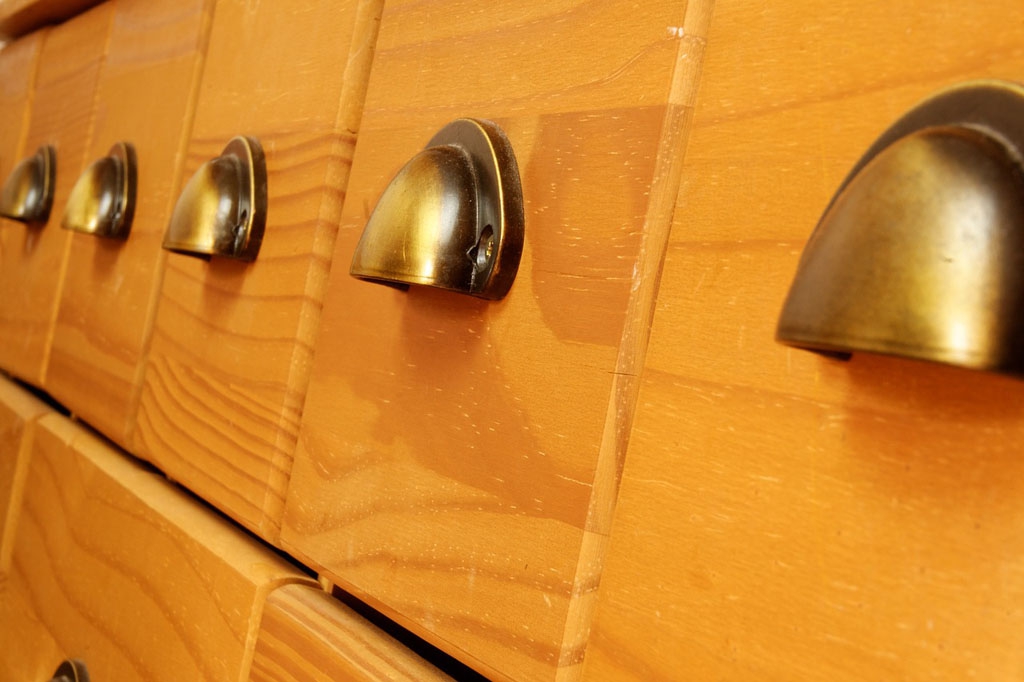 Upgrade Hardware
Kitchen upgrades have a reputation for being expensive, but Jason Roberts of My Handyman Services recommends simply changing out the cabinet hardware for a quick and inexpensive facelift that also adds a subtle, but clear measure of personality. It's a simple DIY job that requires little more than a screwdriver and some patience to install, plus knobs, pulls and hinges are all available in a wide variety of finishes, designs, colours and patterns to fit any style and budget. And this is a trick that works in other rooms as well — dressers and end tables are also good candidates.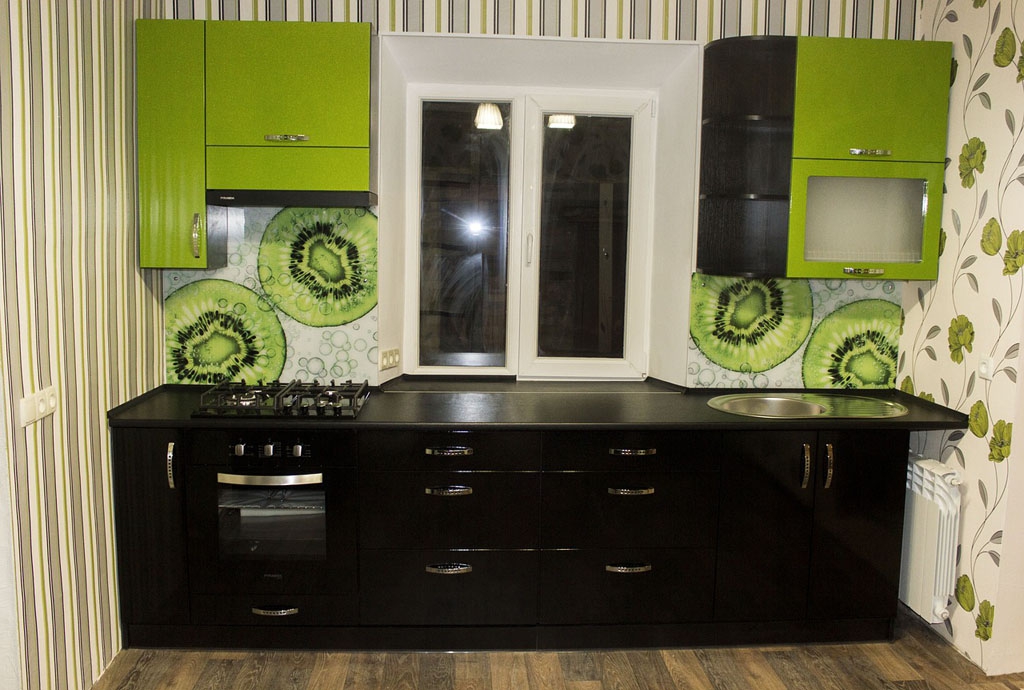 Remove Cabinet Doors
Tired of the standard cookie-cutter kitchen altogether? A little designer flair could be as simple as taking off a few cabinet doors. Roberts says: "You can create an impression of space by taking away the doors of the upper kitchen cabinets. If you can afford glass replacements then do so, but they actually look just as nice left completely open." Just make sure the edges of the cupboards are neat and clean, and dishes stored in the open areas are stacked and styled to be appealing to the eye.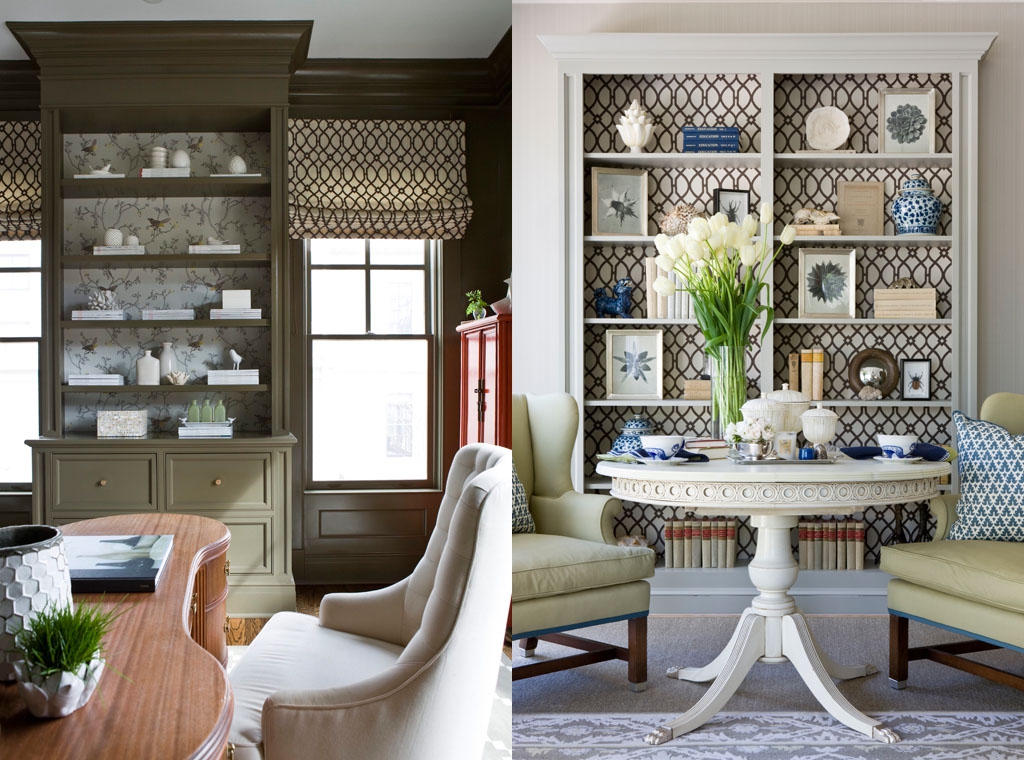 Highlight Bookshelves
Personality in decorating is often found in the details, and one of designer Marika Meyer's favourite ways to pump up the detail is to paint or paper the backs of book shelves. Built-in styles take to this treatment best, but other types of shelves can be modified in this way as well. A little wallpaper, paint, stencilling or even fabric applied to the blank space behind the books can transform what was very common and boring into a beautiful, one-of-a-kind showcase. This works especially well if you're looking to inject some colour or pattern, but don't want to commit to a large piece of furniture or entire accent wall.
[Photo: Angie Seckinger/Marika Meyer Interiors]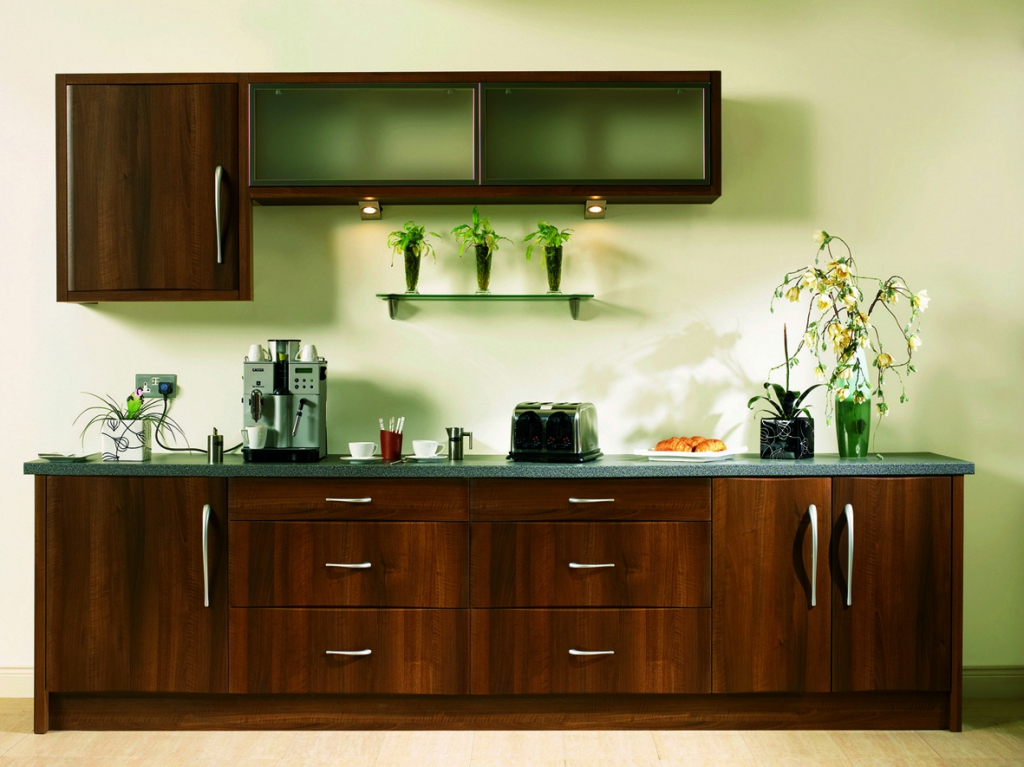 Create Ambiance
Light makes a room, and lighting expert Nathaniel Toms of Mr Electric says that creating a welcoming, sophisticated ambiance can be as simple as tucking LED lighting behind moulding, under cabinets and inside shelves. LED tape lights are inexpensive to operate, as easy to install as Christmas lights, and can last for decades without needing so much as a bulb changed. The keys to a successful look include making sure the tape and bulbs are completely hidden (only the glow should be visible), choosing a shade of white or yellow that complements your decor (whiter = more contemporary), and experimenting with light locations to find the right balance for the space.
[Photo: Steve Larkin/Flickr]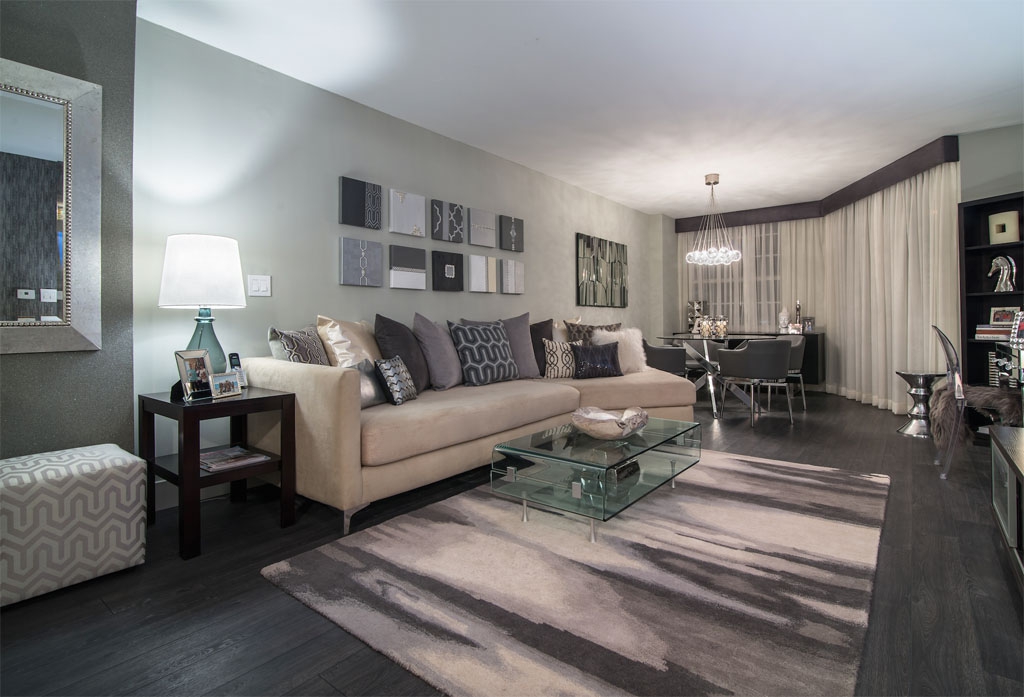 Do Some DIY Custom Art
Interior designer Alena Capra spruced up her walls by creating her own custom art display. Her easy DIY formula: Look to favourite wallpapers or fabric patterns in your wardrobe for design inspiration, and choose colour combinations that complement your interiors style. Then head to an art supply store and pick up several square canvases, acrylic paint tubes in your colours of choice, a bottle of craft glue and a few fun embellishments. Paint the canvases a mix of solid colours and patterns (stencils work great for this), and glue on embellishments for depth. The result is a fun, abstract and one-of-a-kind display.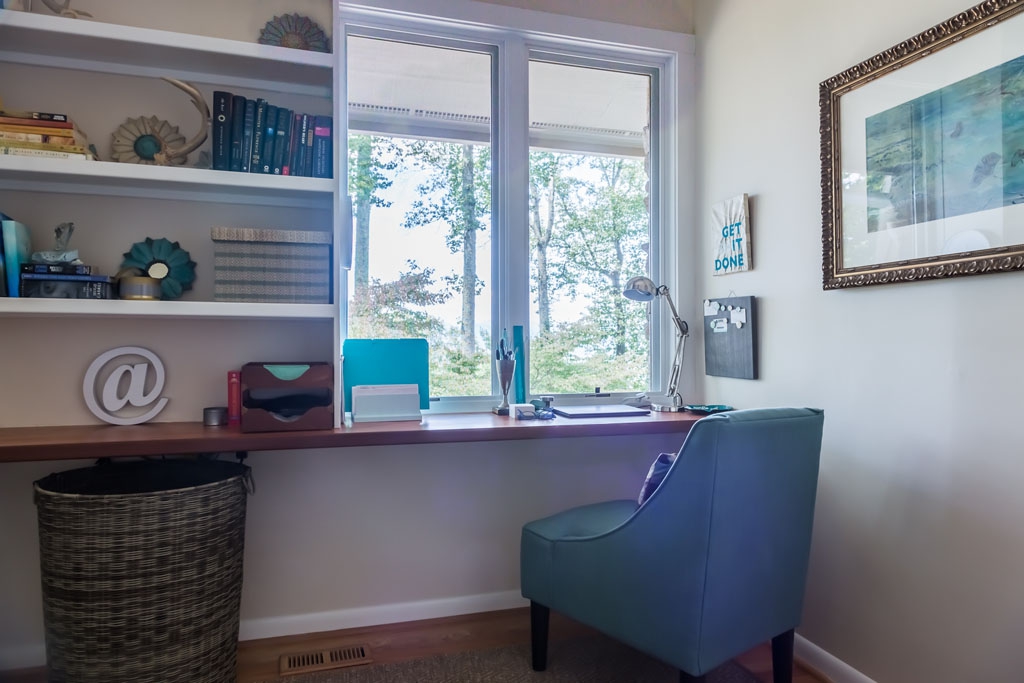 Use Space In An Unconventional Way
Personalising a space can be about more than just decor; interior designer Carole Marcotte says you shouldn't limit yourself to traditional room functions if they don't meet your needs. Need a home office? Transform a closet. It's as easy as adjusting shelving, leaving/adding in a single desk-height board for a work surface, and painting or wallpapering the back wall for visual interest. It works for walk-ins as well as smaller closets — just push the chair in and close the door to hide the work clutter. And if space is at a premium, you can still incorporate clothing storage in drawers and on upper shelves.
[Photo: Catherine Nguyen Photography]
Personalise With Paint
Painting is one of the most impactful ways to personalise a space, and can easily be scaled up or down in scope to fit your needs — from a whole room makeover to a single accent wall or even just a piece of furniture. And as for the conventional wisdom that it's best to use light colours in small spaces? Dan Schaeffer of Five Star Painting says the opposite is sometimes true: "It's great to use darker colours in small spaces. Dark paint with white (or light) trim creates a modern and cozy look." He also suggests trying dry erase or chalkboard coatings in small nooks and closets to make these areas more interesting and functional.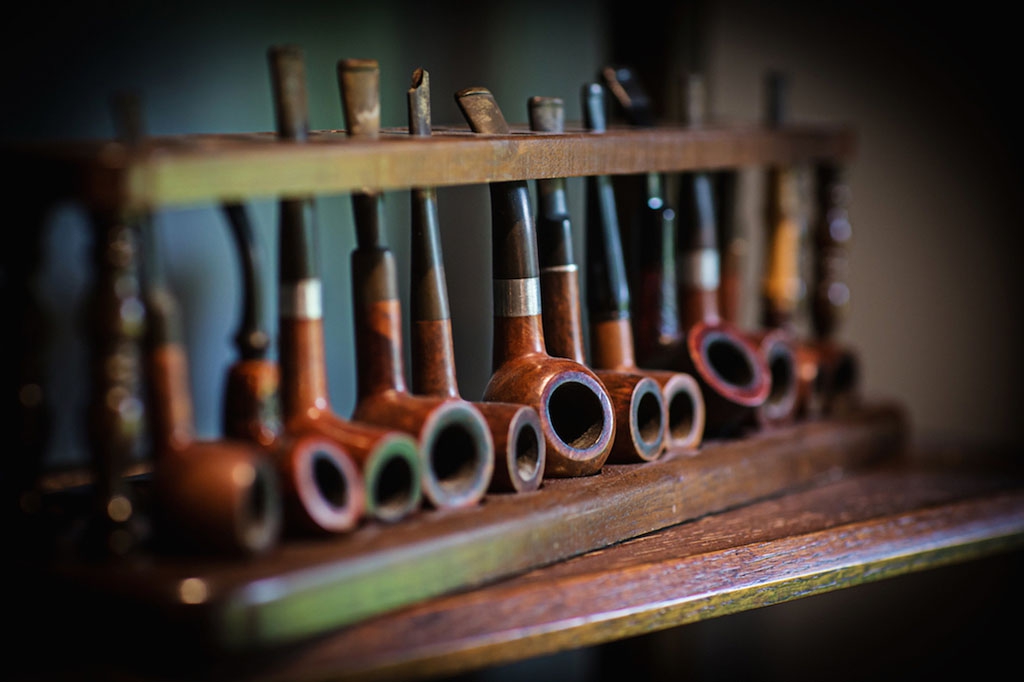 Display A Collection Or Heirloom
Have a collection stuffed in a box somewhere, or a family heirloom stowed in a closet? Pull it out and put it on display in a way that highlights its unique character. Julie Ransopher Baker of Shaping Your Space says personal objects such as Granddad's old pipe collection or favourite shells from your last beach holiday can look like art when displayed with care. Plus they bring a great deal of character and depth to a room, make for interesting conversation starters, and (perhaps best of all) clear up valuable storage space elsewhere.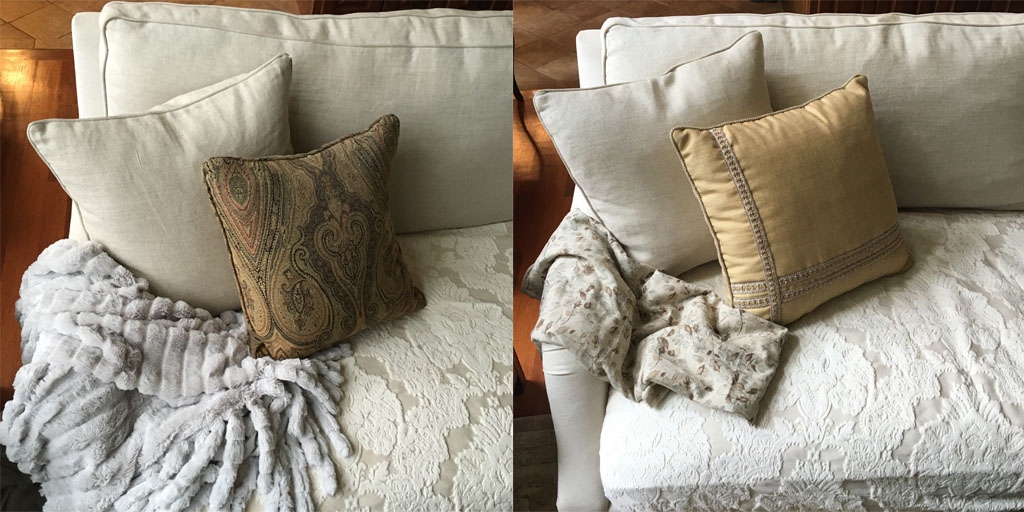 Add Throw Pillows
Throw pillows are a great way to inject colour and personality into any space — they're easy and affordable (once you have the inserts, you need only switch out the covers), and come in every tone, pattern and themed print you can imagine. In addition, Kimberly Vost of High Vibe Home recommends taking it a step further by keeping your pillows and other accents in line with the seasons – much like you do a personal wardrobe. Bringing in richer fabrics, hues and textures in the cooler months, and lighter ones in the warmer months, is a subtle change that can really transform a room.
Go Bold With Mirrors
Almost all rooms can benefit from the mesmerising, reflective magic of mirrors, but small ones especially get a boost from the depth they bring. Julie Baker loves to place mirrors so they reflect something beautiful (like artwork or a chandelier) to expand their impact, and Tanhya Schimel of SimplyHome2 is a fan of going bold and incorporating large mirrors into small living spaces. "Not only will adding a mirror make your space feel larger," says Tanhya, "but mirrors automatically reflect natural light, which will brighten the entire room."
[Photo: SimplyHome2]
The defining question of the modern interiors world: do you read the instructions when assembling flat-pack furniture?