';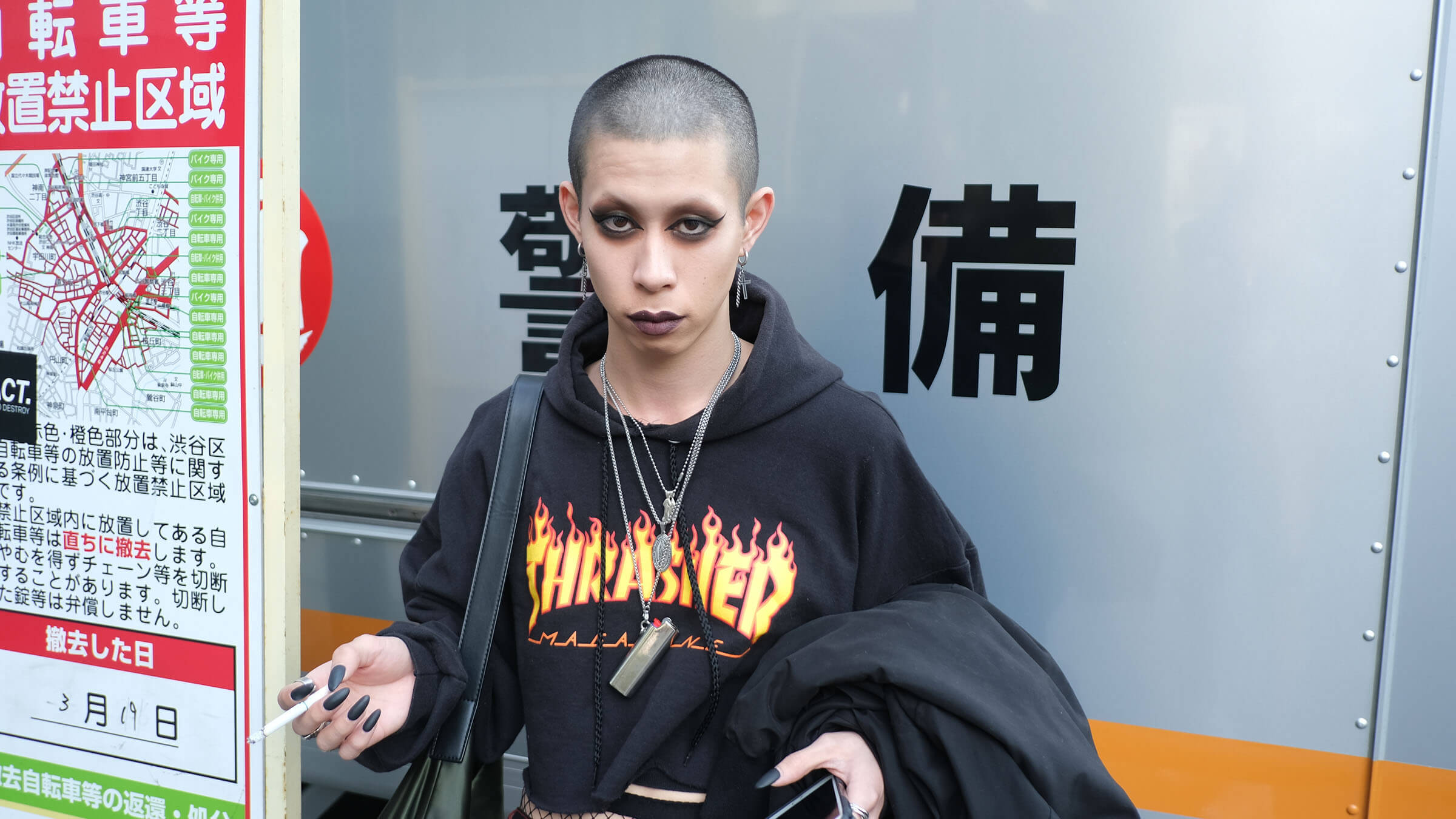 ;
As in much of the street style world right now, Tokyo is seeing a resurgence of iconic '90s fashions. Here, Rei Shito shares a look she recently captured: that of a unique, fashion-forward Tokyoite going all-in on the '90s throwback – right down to the femi-o-kun make-up and impeccable black nails.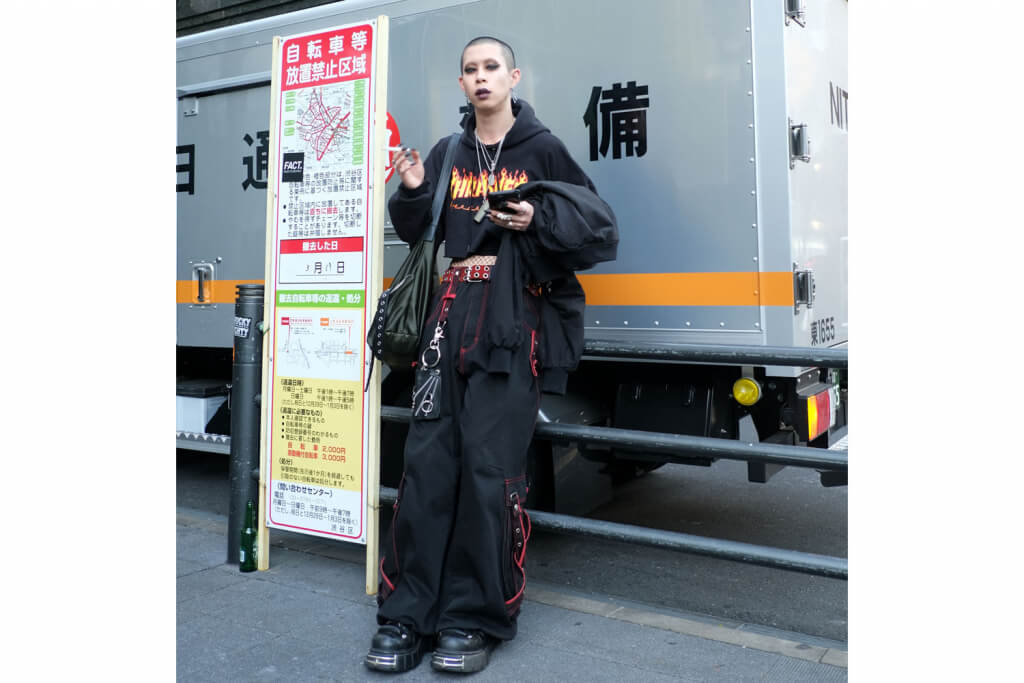 "Tokyo fashionistas are going '90s!
"I captured this guy during Amazon Tokyo Fashion Week, sporting what I feel is a very '90s goth mood due to the combination of items – the crop top (he cut his Thrasher hoodie to a midriff length himself, he said), wide-leg, cargo-style trousers and platform combat boots.
"His genderless style is also typical of '90s fashion in Japan. During that decade, genderless or gender-bending boys were on-trend, called femi-o-kun – meaning 'feminine boy'.
"It must be said: even though this guy looks a little scary, he's really so kind and polite."
About Rei Shito
Each month, Rei Shito identifies one defining look that she's spotted on the street, whether at home in Japan or abroad on her latest trip to the world's fashion hotspots, providing readers with a fresh, thought-provoking perspective on current trends. Rei is acclaimed as one of the planet's most original and influential street style photographers and fashion bloggers, publishing her work on her blog Style from Tokyo, as well as several magazines in Japan and overseas, such as vogue.com.
[Portrait Rei: Jun Tamura]