';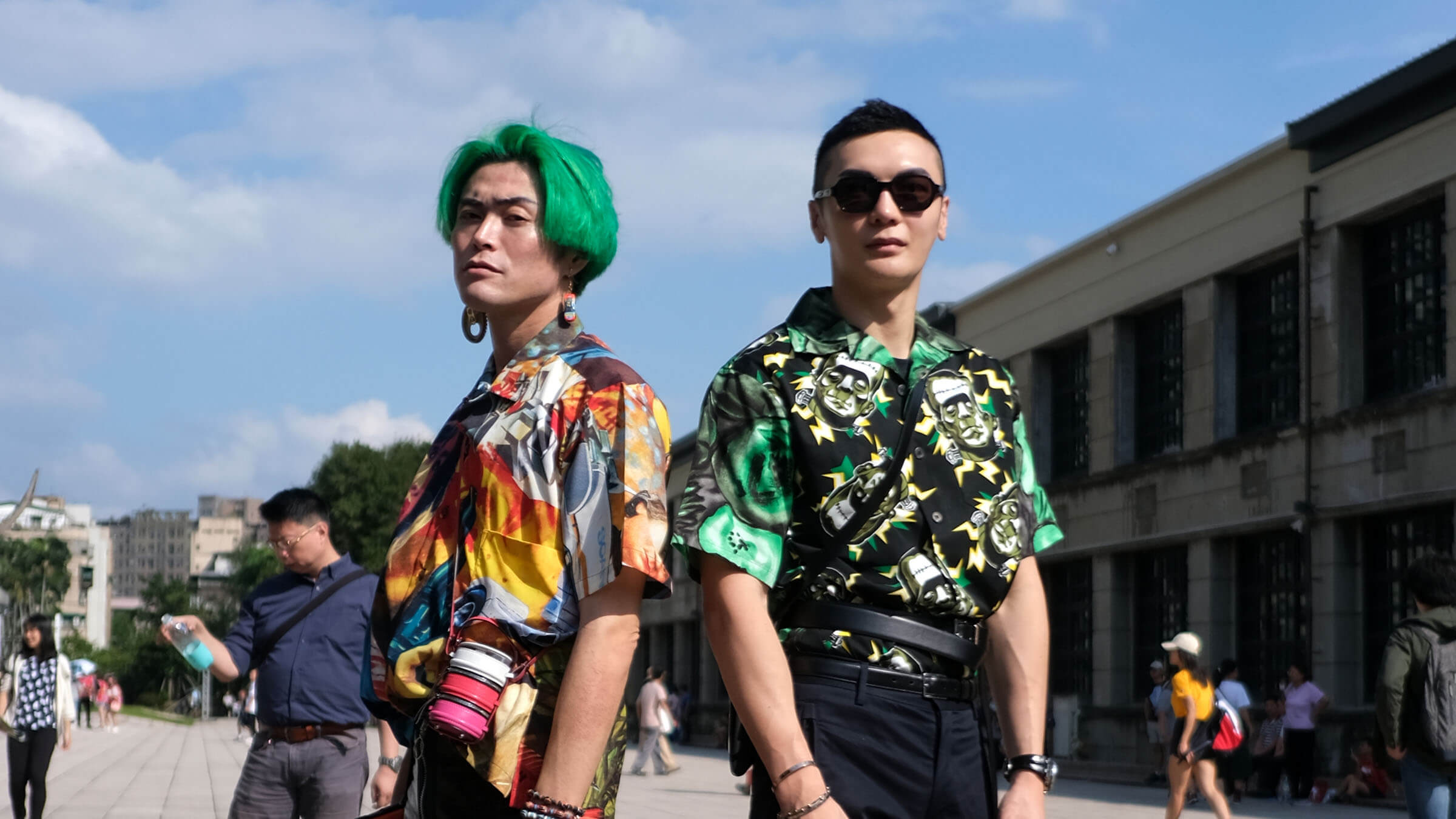 ;
Street style spotter and fashion influencer Rei Shito can often be found jet-setting between the sidewalks of Tokyo and the catwalks of Paris, but she'll be the first to tell you that there's more to the world of fashion than the famous style cities. In fact, she's recently been discovering fashion week events in other, less obvious Asian fashion destinations, noting that they're "great places to catch fresh, creative looks". Here, Rei shares some of the top styles spotted on her recent visit to Taiwan.
Rei says: "I visited Taipei Fashion Week for the second time this October. It may not be one of the major fashion capitals, but Taipei's fashion week in particular is an emerging gem: the people are friendly, the food is great and the fashion is blooming!
"This time, I met more visitors from abroad – Tokyo, Singapore, Paris and more – and I also noticed that Taiwanese style is evolving and really coming into its own. Here are just some of the cool looks I captured:
"This Yu Masui, on the left, and Jumius Wong, on the right. Yu is a popular fashion influencer from Tokyo, and here he's wearing Thai brand La La Love. Jumius is also a major style personage, as editor-in-chief of T Magazine Singapore. He's sporting a Prada shirt.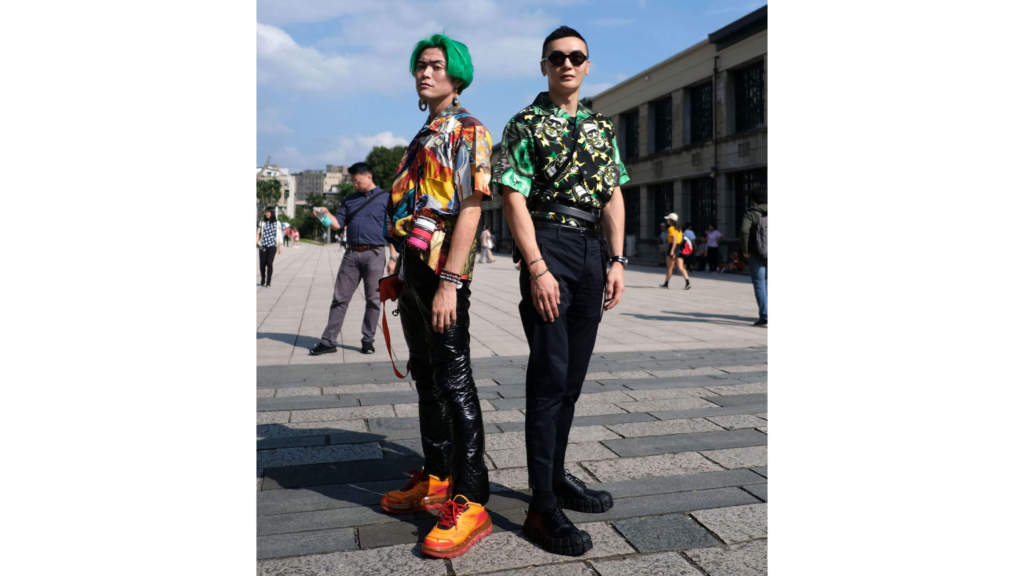 "This is Japanese model Ayumi Yokokawa. I'm seeing more of this kind of shirt – thin, translucent crop tops – not only here, but also in Paris and Tokyo. It's becoming a trend this season.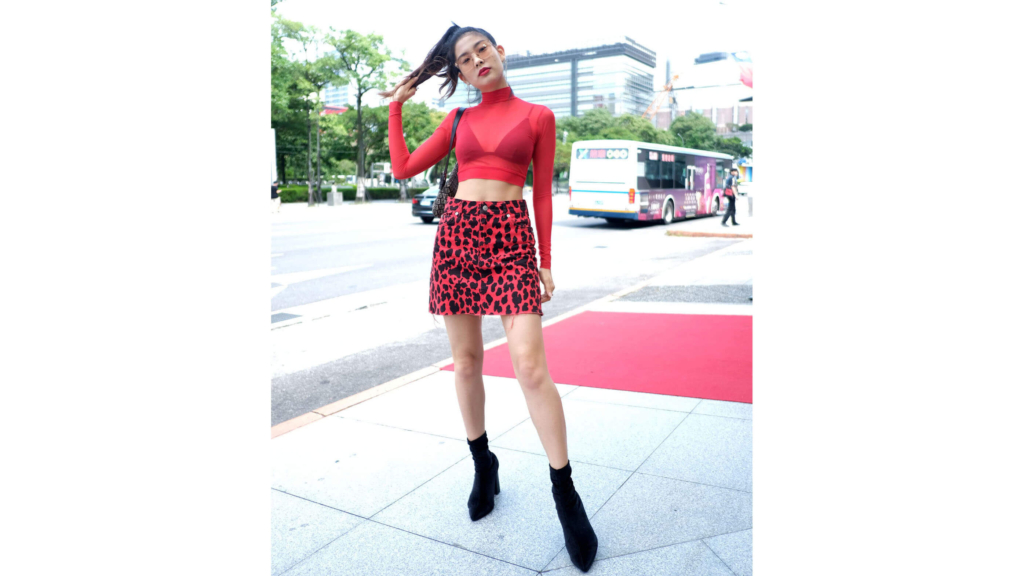 "I spotted this fashionable kid after a Taipei Fashion Week welcome party at the Taipei World Trade Center. As you may recall from last month's edition, culottes are now on-trend – not just for women, but also for men!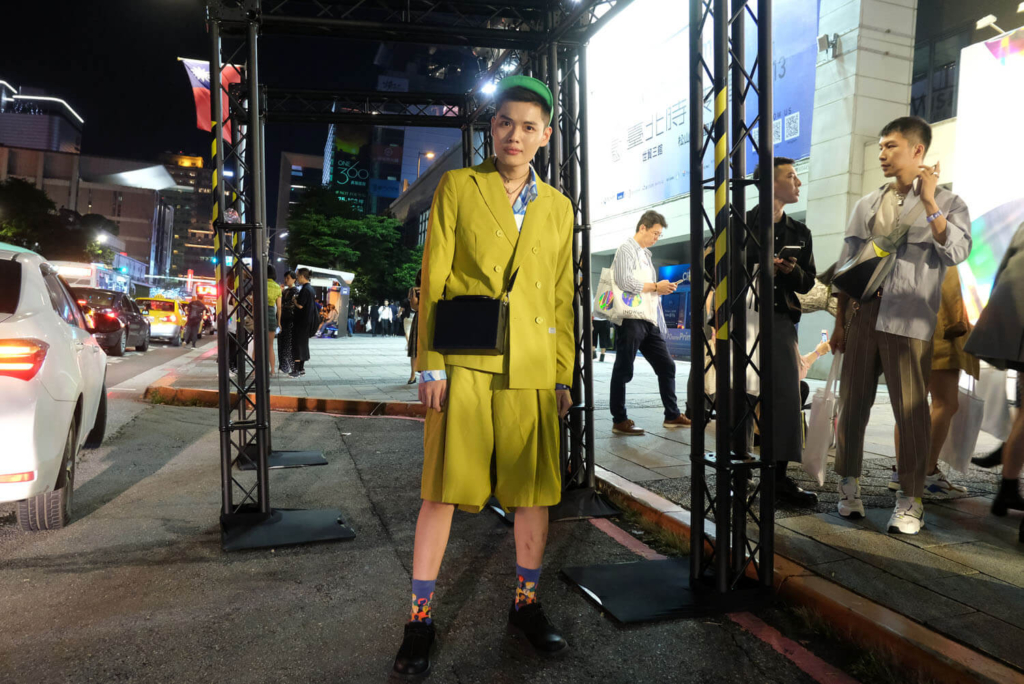 "This is Molly Chang, a KOL (Key Opinion Leader, a type of influencer) from Taiwan. I captured her looking fabulous in a 'fiery' tulle-trimmed coat and white over-knee boots at the Songshan Cultural and Creative Park Warehouse.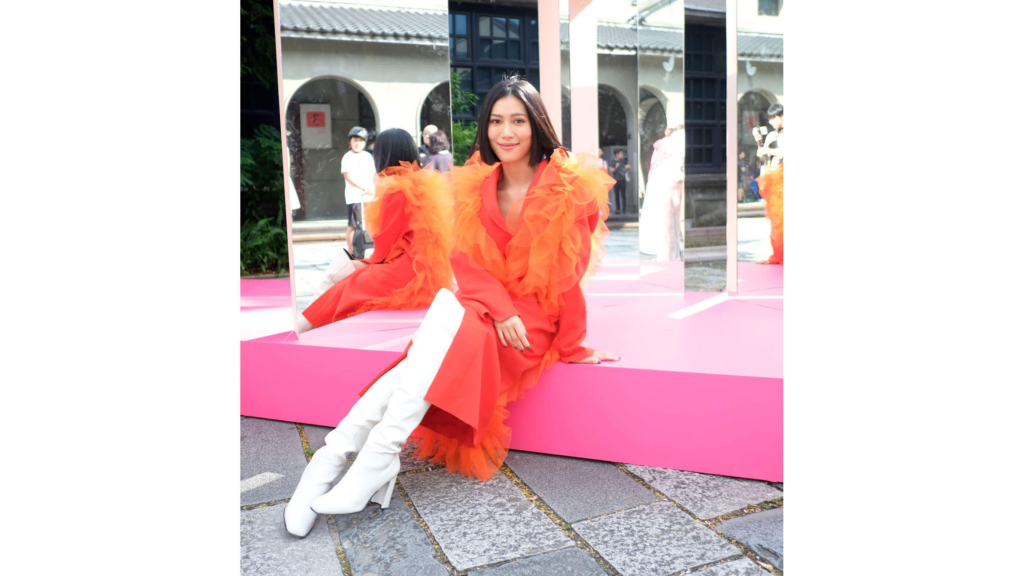 "This is Liu Hsiu Fu, a well-known actor from Taiwan. As an invited guest of local Taiwanese label Dleet, he's sporting their latest line."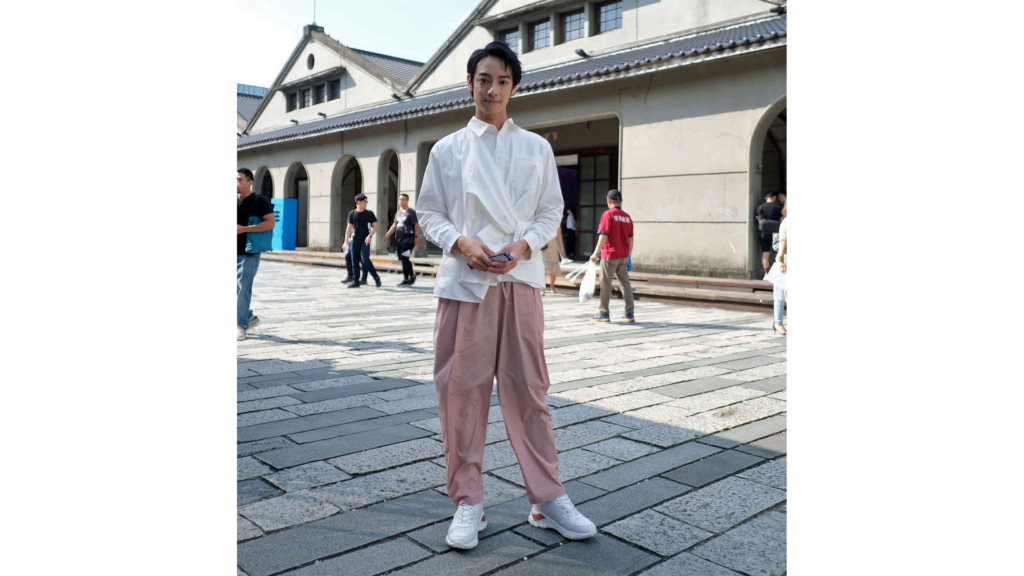 About Rei Shito
Each month, Rei Shito identifies one defining look that she's spotted on the street, whether at home in Japan or abroad on her latest trip to the world's fashion hotspots, providing readers with a fresh, thought-provoking perspective on current trends. Rei is acclaimed as one of the planet's most original and influential street style photographers and fashion bloggers, publishing her work on her blog Style from Tokyo, as well as several magazines in Japan and overseas, such as vogue.com.
[Portrait Rei: Jun Tamura]